What is vegan chocolate?
Vegan chocolate is any kind of chocolate that does not contain any animal products. Chocolate comes from cacao, which in its raw form is from a plant. Because of this, plain and dark chocolate bars are often vegan due to the fact that there are no dairy products or derivatives added to it. 
So, what is cacao?
Theobroma cacao, the given Greek name for the cacao tree, is translated as "food of the gods" (very, very accurate). Its seeds are what we know as cacao beans, and are used to create cocoa solids, cocoa butter, and of course, chocolate. The seeds are fermented, ground into a paste and sweetened in order to become the chocolate that we know and love today.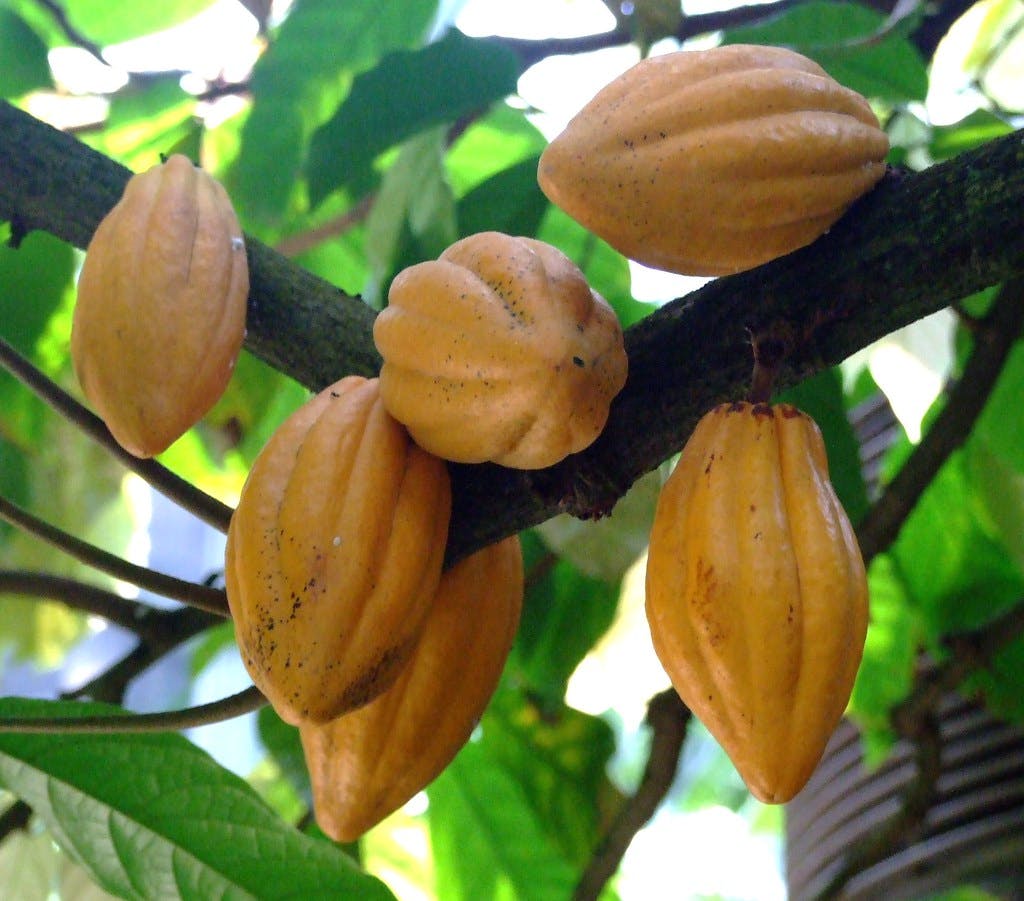 What's the difference between cacao and cocoa?
Cacao and cocoa are effectively the same thing, but reflect the seeds in different stages of the cooking process. Cacao beans are the seeds that are taken from the cacao tree, whereas cocoa beans are cacao beans that have been roasted. Vegan products that refer to cacao beans on their packaging have not been roasted, and therefore use the raw form of the seeds. This reflects the lack of processing of the chocolate bar, and has been proven to have more health benefits.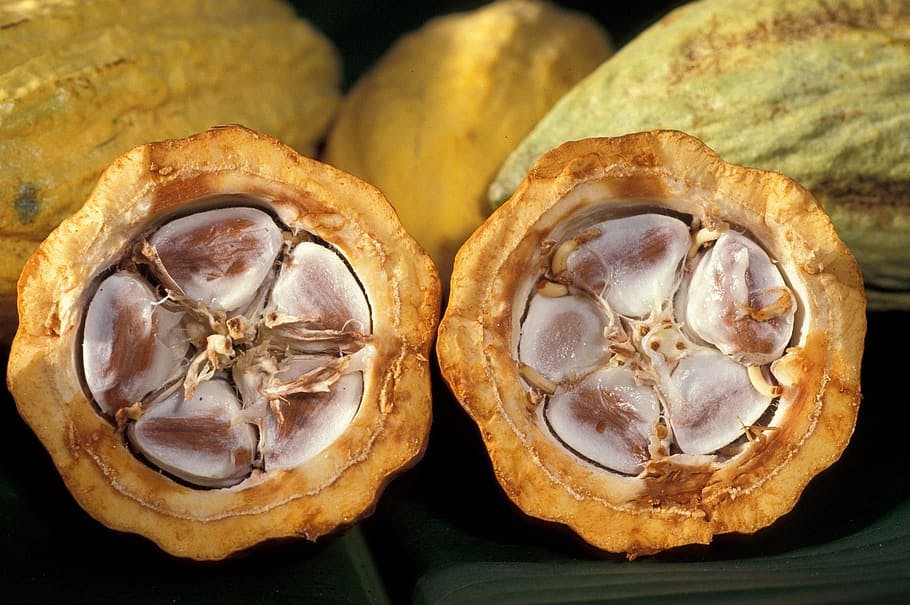 Raw cacao looks like this before being processed. Its nibs are seen often in vegan chocolate and cooking, as it provides a deep, rich flavour.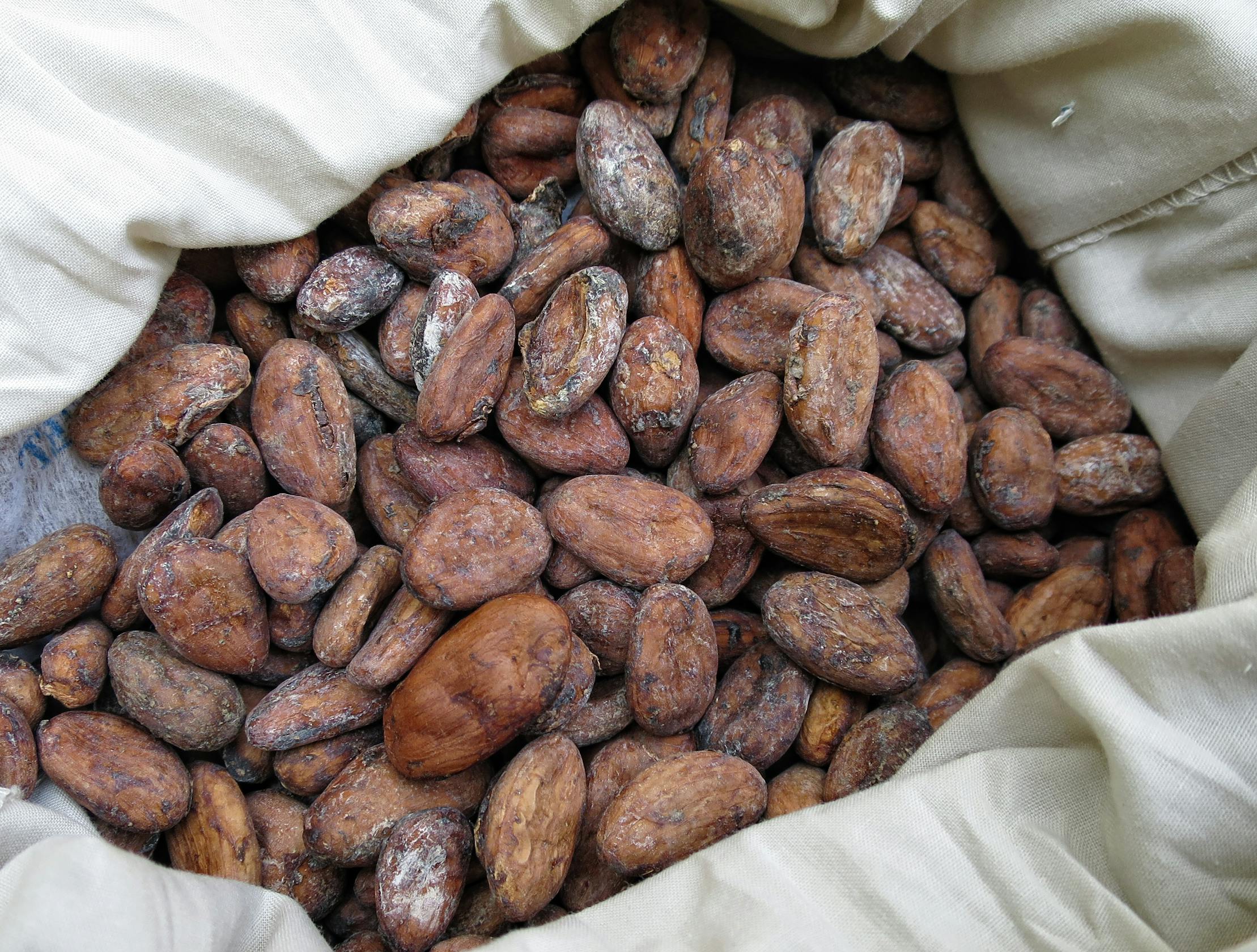 This is the bean that people are more familiar with –the cocoa bean, after being processed. It is then fermented and ground into chocolate products.
So why isn't all chocolate vegan?
What stops chocolate being vegan is what is added to its production to change its flavour, hence why milk and white chocolate is not vegan. Chocolate can be vegan given that veganism is plant-powered, and plain and dark chocolate is just that. However, dark chocolate is known for its bitterness, even when it is sweetened. While dairy milk can be used to combat this, creating milk chocolate, there are also alternatives for vegan chocolate enthusiasts who want something other than dark chocolate. These bars use plant based milks such as almond, and our favourites can be found here!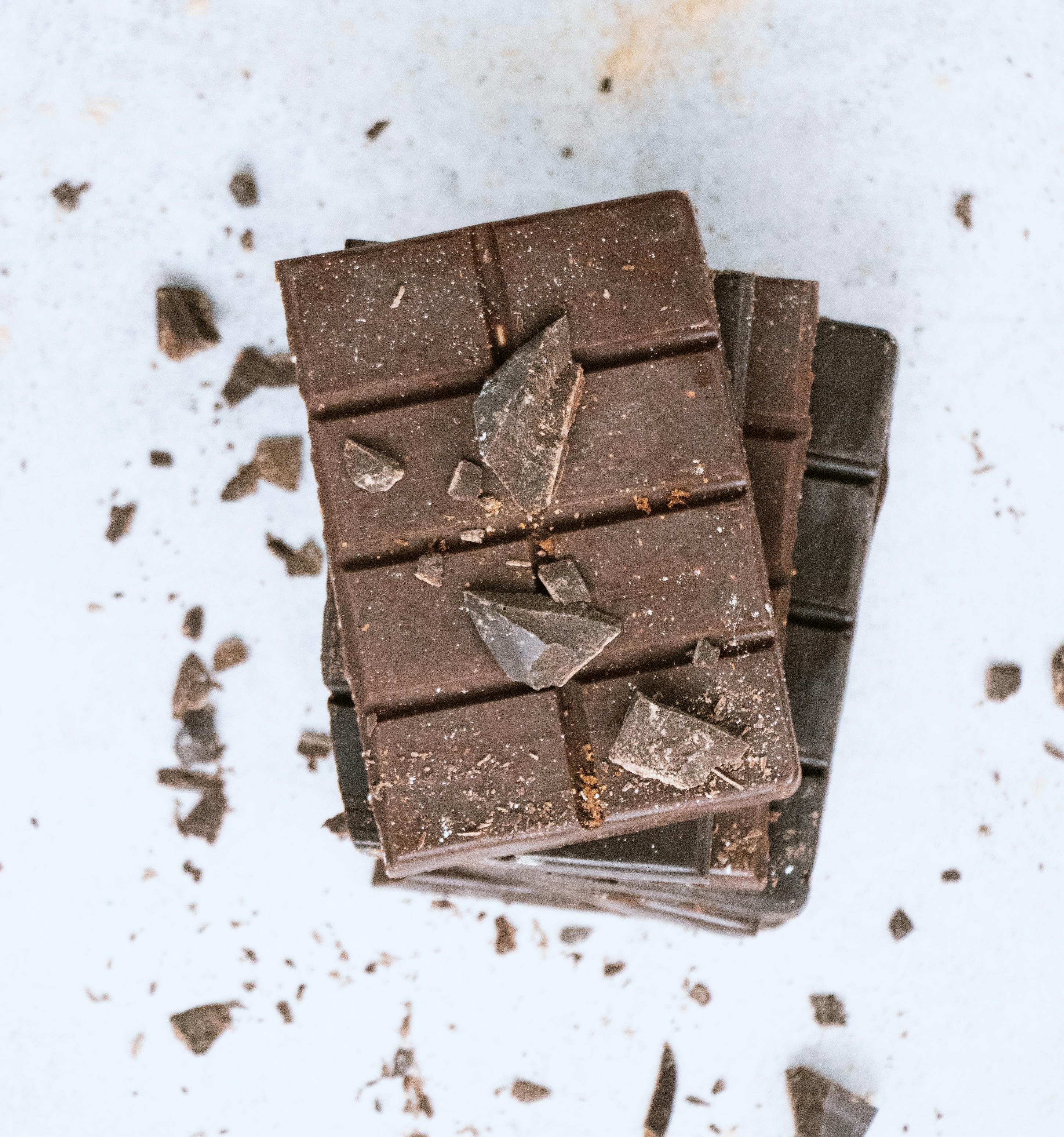 Dark chocolate is really versatile and can be eaten on its own or used in cooking. Check out our vegan black forest gateau, vegan brownie cookies, and vegan brownie recipes to find out how to bake with dark chocolate and satisfy your sweet tooth!