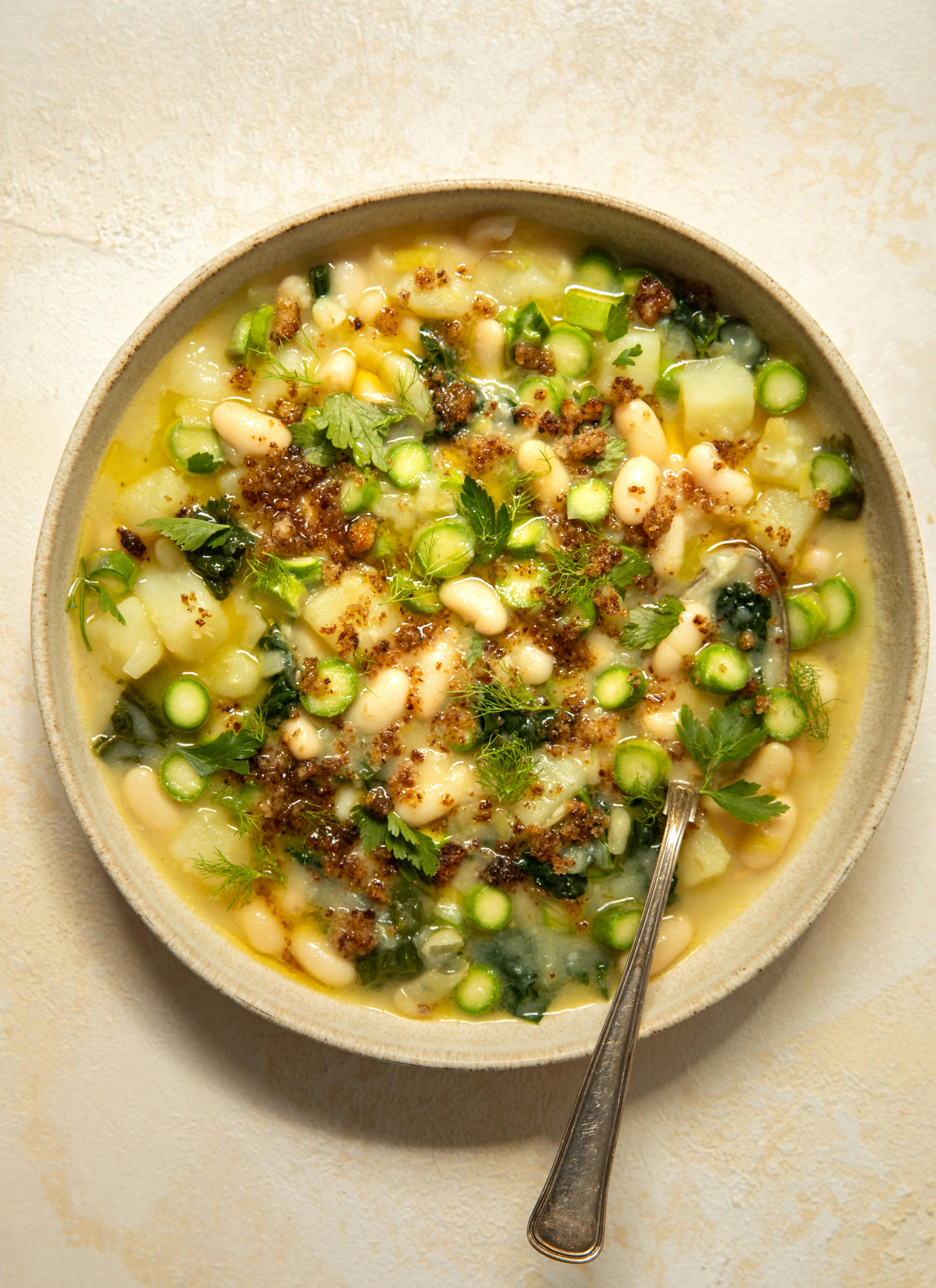 Nourishing and rich, this stew is a classic, great midweek staple for the colder months. It is adaptable and versatile to suit any beans that you may have in your cupboards, making it one of those great unplanned meals that just comes together perfectly.
Credits: Rachel Ama
This fall stew from Rachel Ama is one of our favourites. It is smoky and meaty, but is of course completely vegan, using oyster mushrooms instead of meat. Left to cook slowly for up to 45 minutes, the flavours blend together beautifully for a rich and flavourful stew that is perfect for rainy days.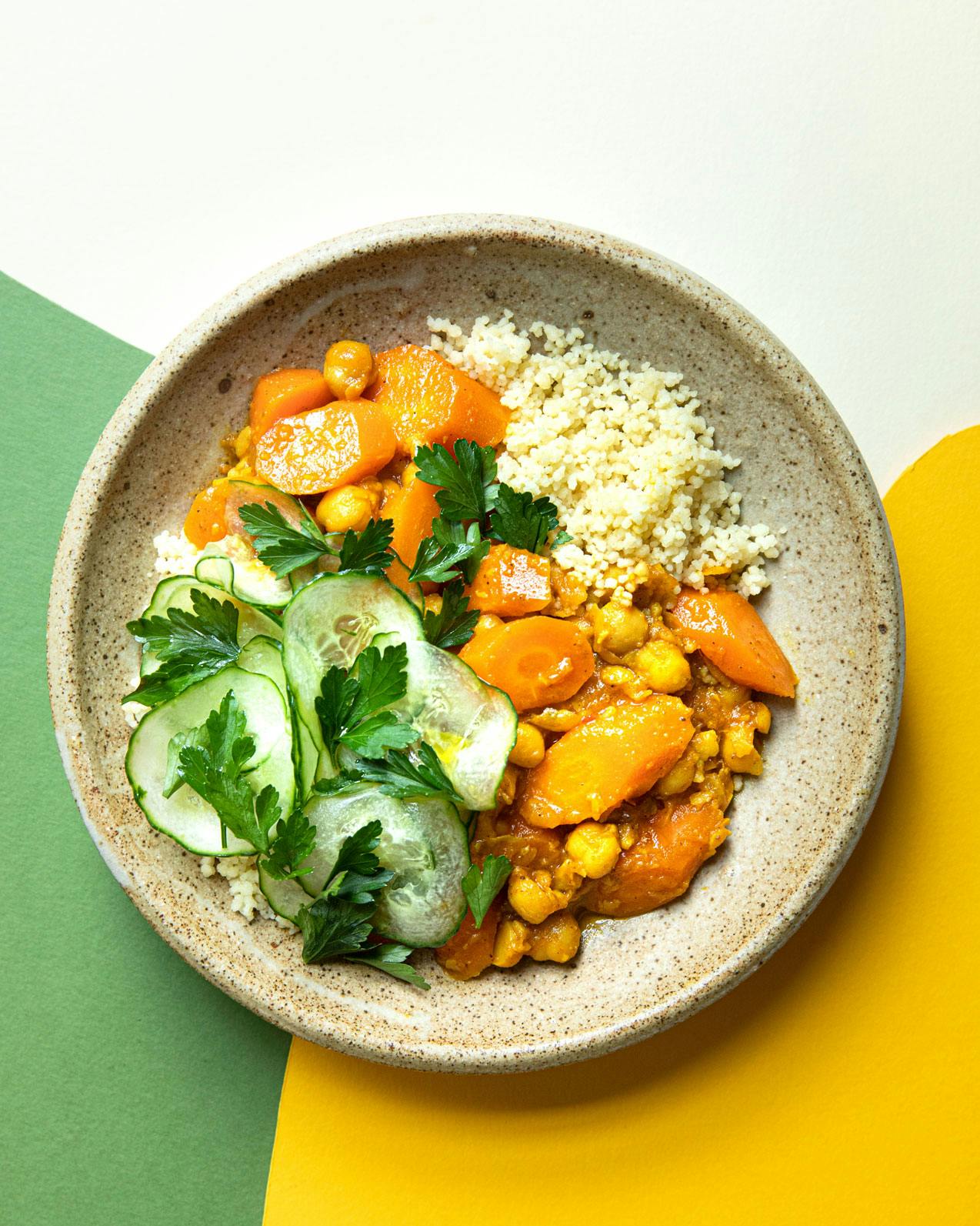 Inspired by traditional Morrocan tagine, this deliciously earthy stew is the perfect mix of bright veg and rich and comforting stew. Deeply savoury and vibrant, it's a great recipe to have on hand for those days you want comfort food that feels a bit different to your normal classics.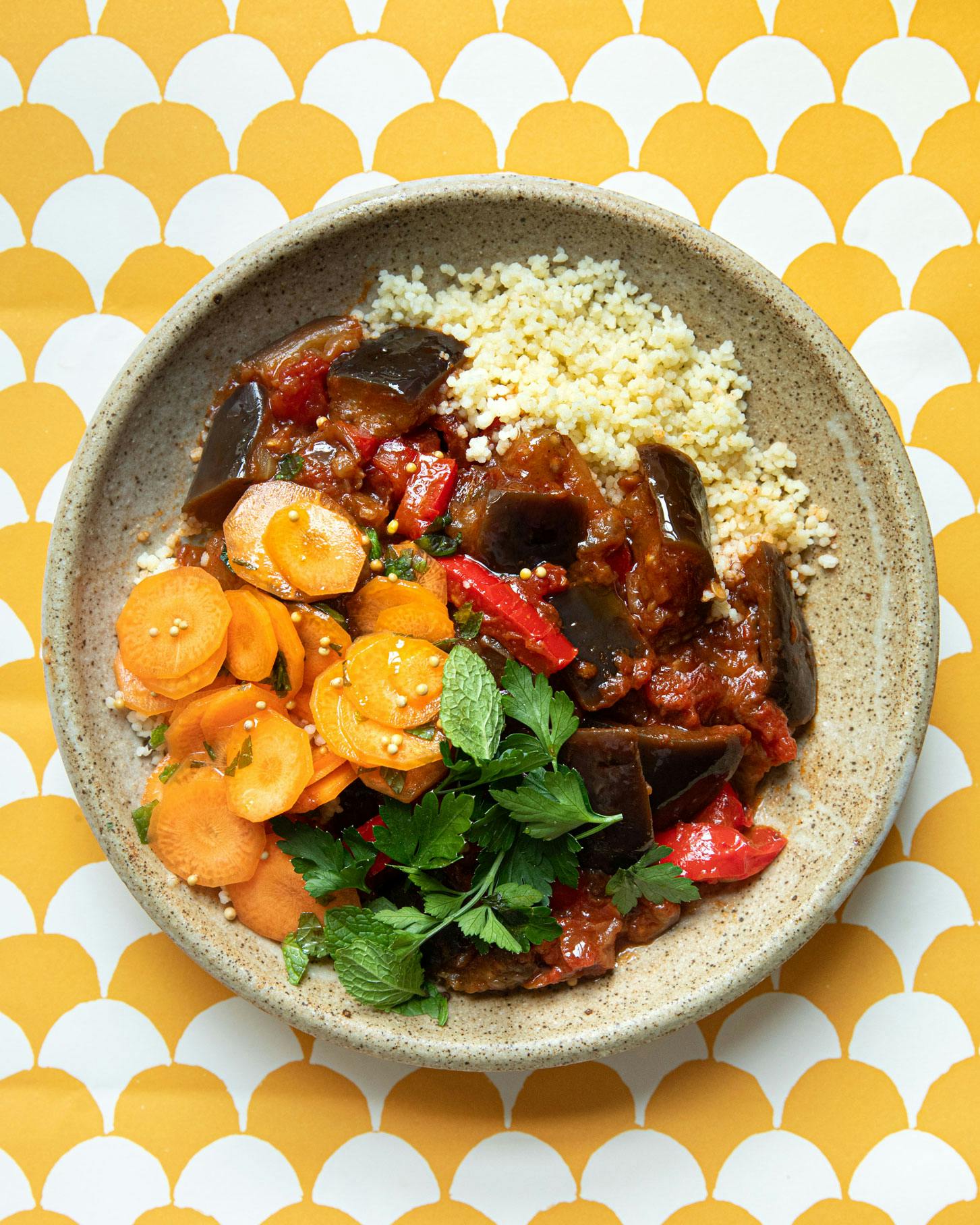 There are some staunch aubergine naysayers out there, but this stew will surely convince them to eat their words (and lots of spoonfuls of this stew). It's salty, slightly tangy with a hint of sweetness thanks to a little hit of maple syrup. But the true star is of course, the aubergine, which is creamy and super soft. Don't miss out on this one.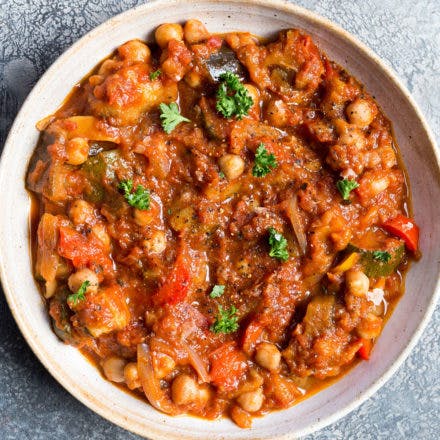 Credits: Delicously Ella
Deliciously Ella's roast veg and chickpea stew is great for those days when your cupboards are beginning to look a little bare but you need a good meal to tide you over until your next shop. Using minimal ingredients and some cupboard staples, this stew provides some hearty goodness with little effort.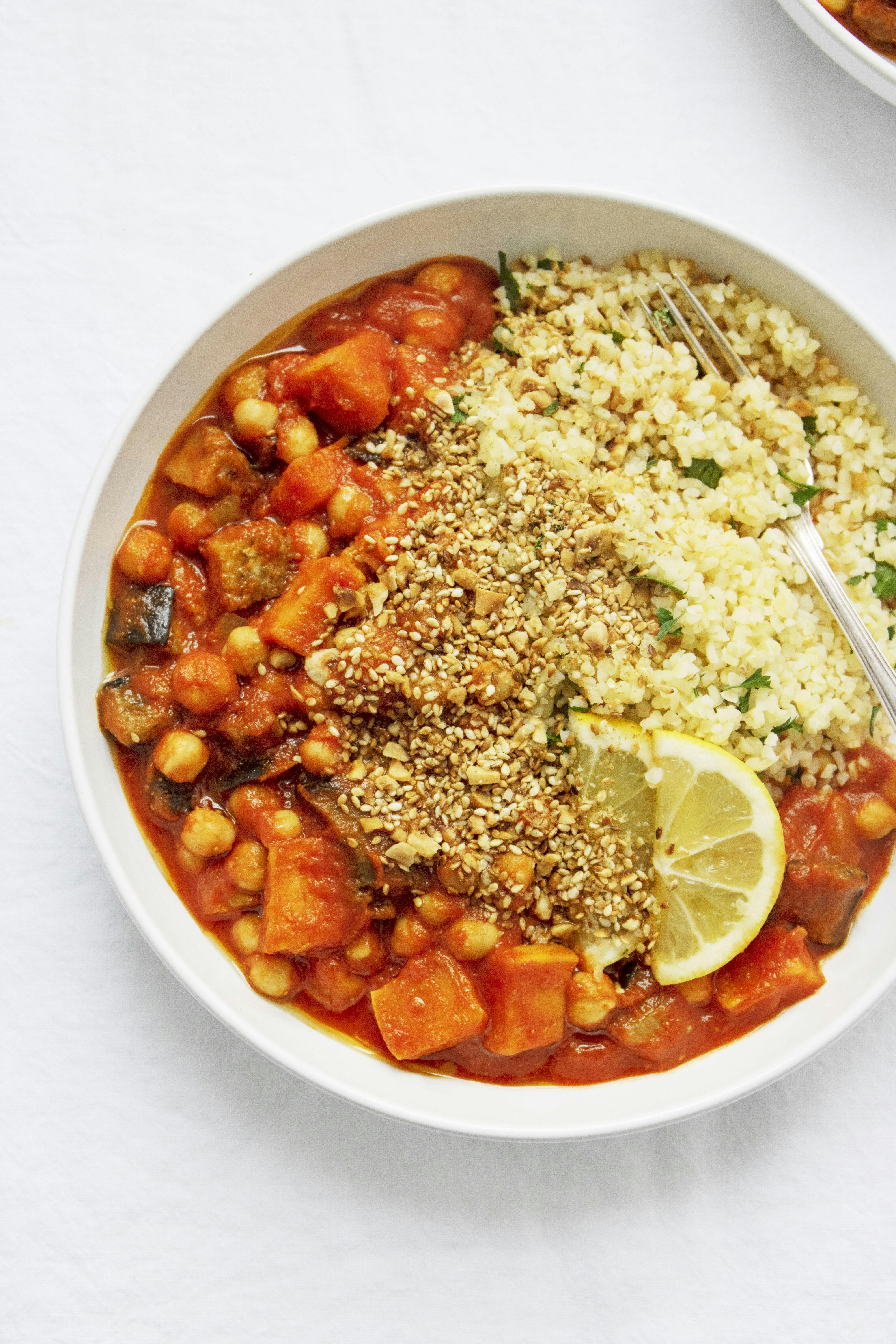 Love our spiced aubergine tagine? Well, you can make it at home now, meaning it's perfect for cooking for friends and family. Sweet and aromatic, this is a dish that is sure to have you wanting more and more — so it's a good thing that we can deliver them to you!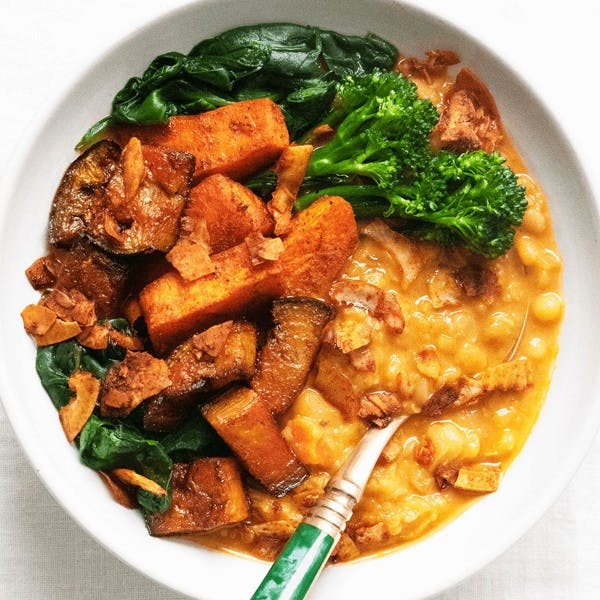 If you love comforting stews but aren't a fan of making it yourself, why not include our Hearty Roots Stew or Aubergine Split Pea Stew in your next order? You'll have comfort classics stored in your freezer, ready whenever you are.