Got a hankering for a good burrito? We've got the lowdown on the best vegan-friendly Mexican restaurants in London (and with other chains throughout the UK) to check out for those times you're craving those zingy, bright flavours.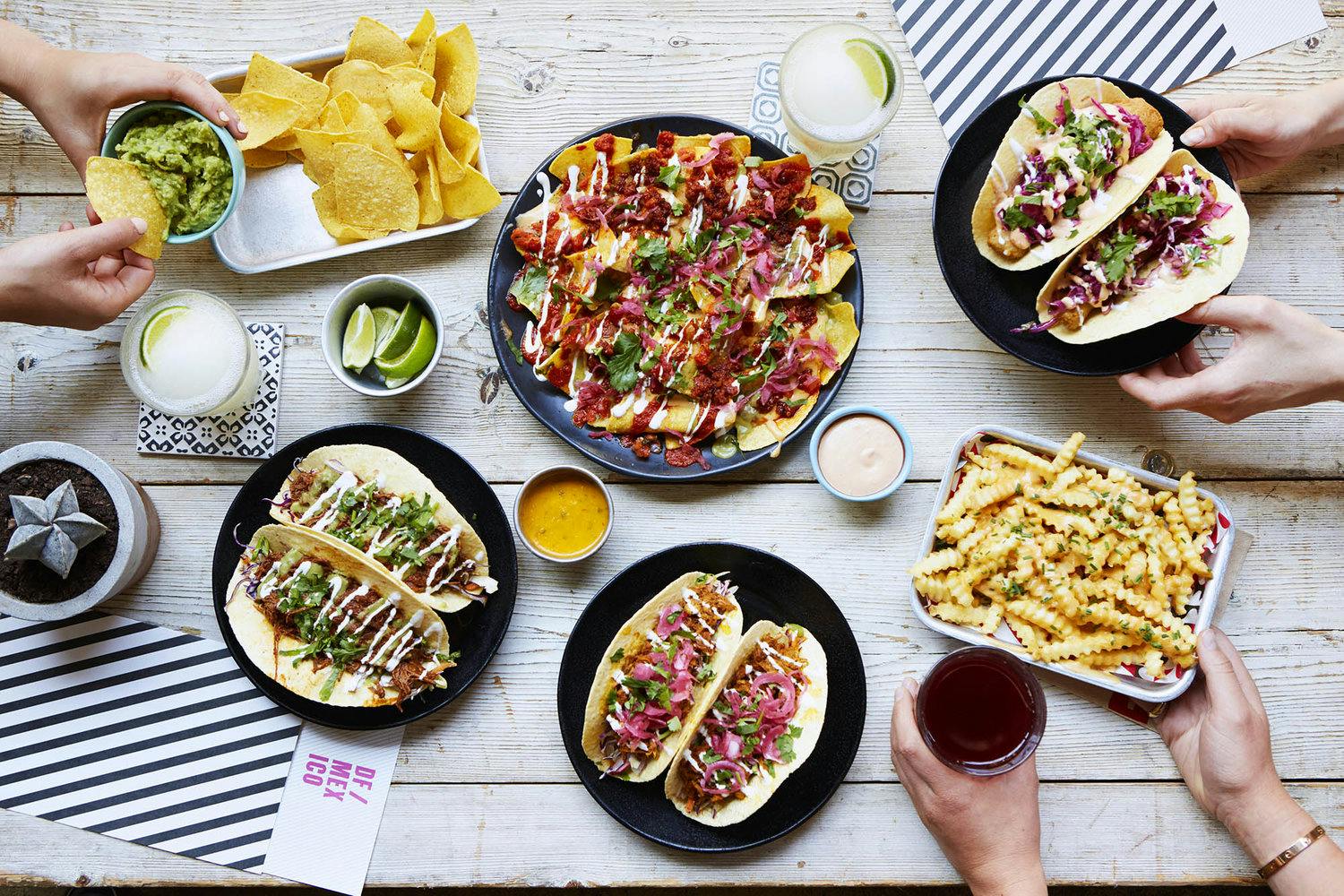 Credits: DF Tacos
For casual dining with modern, bright decor, check out DF/Tacos. There are two restaurants currently, in Shoreditch and Tottenham Court Road, and they won't let you down if you have a craving for good, vegan Mexican food. With a vegan menu including vegan cauliflower tacos, vegan mushroom burritos and an avocado salad rice bowl, these fresh flavours will absolutely hit the spot. Plus, you can make it boozy — all their frozen margaritas are vegan too.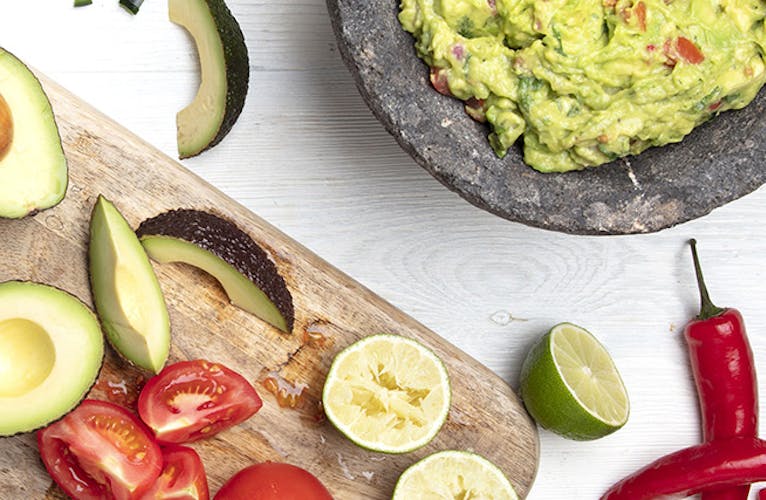 Credits: Las Iguanas
Las Iguanas houses an eclectic mix of Brazilian, Mexican and Latin American dishes and has restaurants across the UK. Vegan friendly dishes include mushroom fajita stacks, a sweet potato and chickpea burrito, and a jackfruit curry, meaning you'll have lots of delicious and plant-based options to choose from.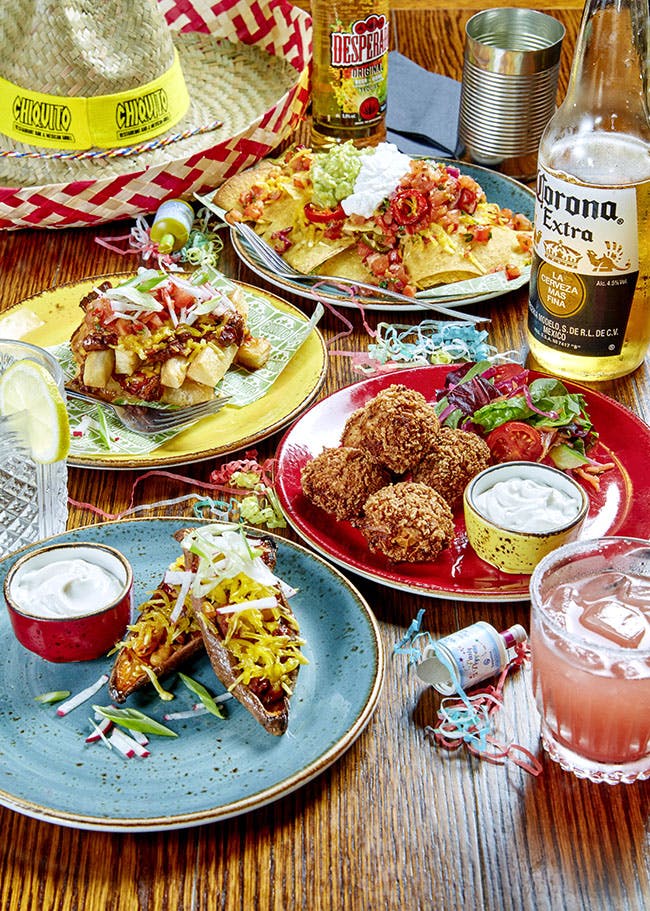 Credits: Chiquito
Chiquito is a chain of mexican restaurants that does Tex-Mex food for all of the family. It has a pretty extensive range of vegan food, so there's lots to choose from: Pibil Jackfruit And Hot Habanero Torta, Palm Heart Baja Bowl, Banana Blossom Burger, and more. Plus, it also has lots of vegan dessert options too — and who could say no to a chocolate coconut lava cake?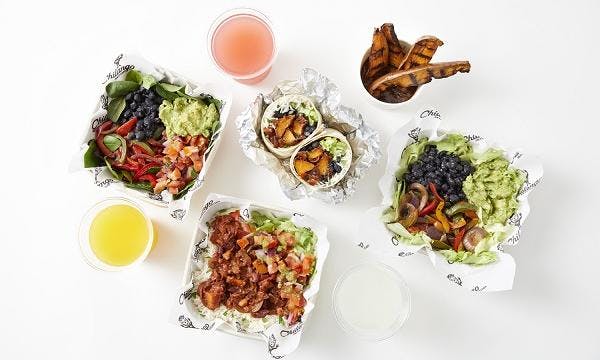 Credits: Chilango
For times you just want a fuss-free burrito, Chilango is the place to go. With spots across London, you can order a burrito your way, with a selection of fillings that includes THIS Isn't Chicken, which we of course know and love.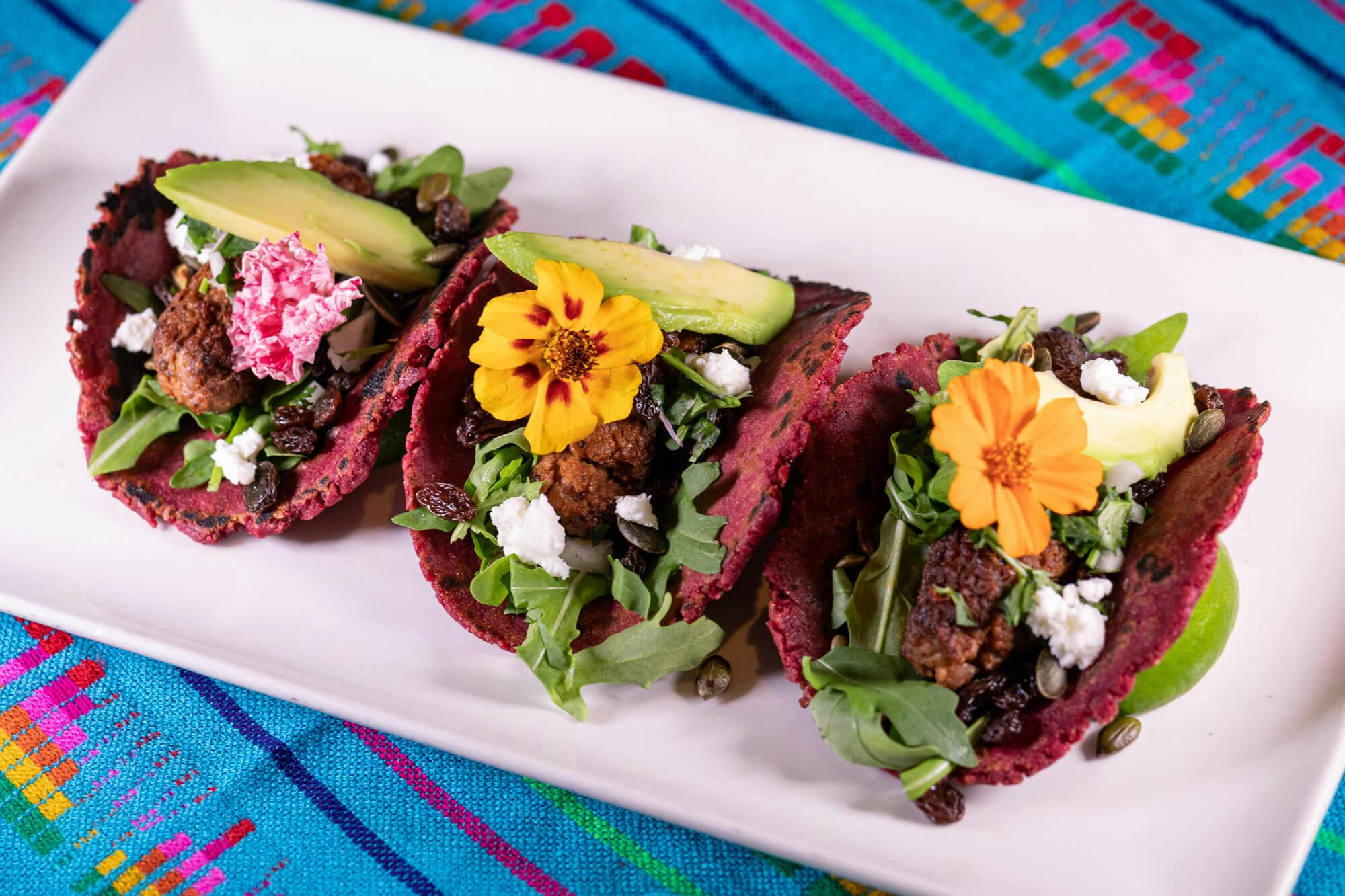 Credits: Cafe Pacifico
This Covent Garden independent restaurant is loved by many, serving up authentic Mexican street food. It has a vegan menu consisting of dishes harder to come across at chains, like its chimichangas, roasted vegetables enfrijoladas, as well as the more classic dishes, like wild garlic mushroom tacos and burritos. Definitely one to visit for good vibes and good food.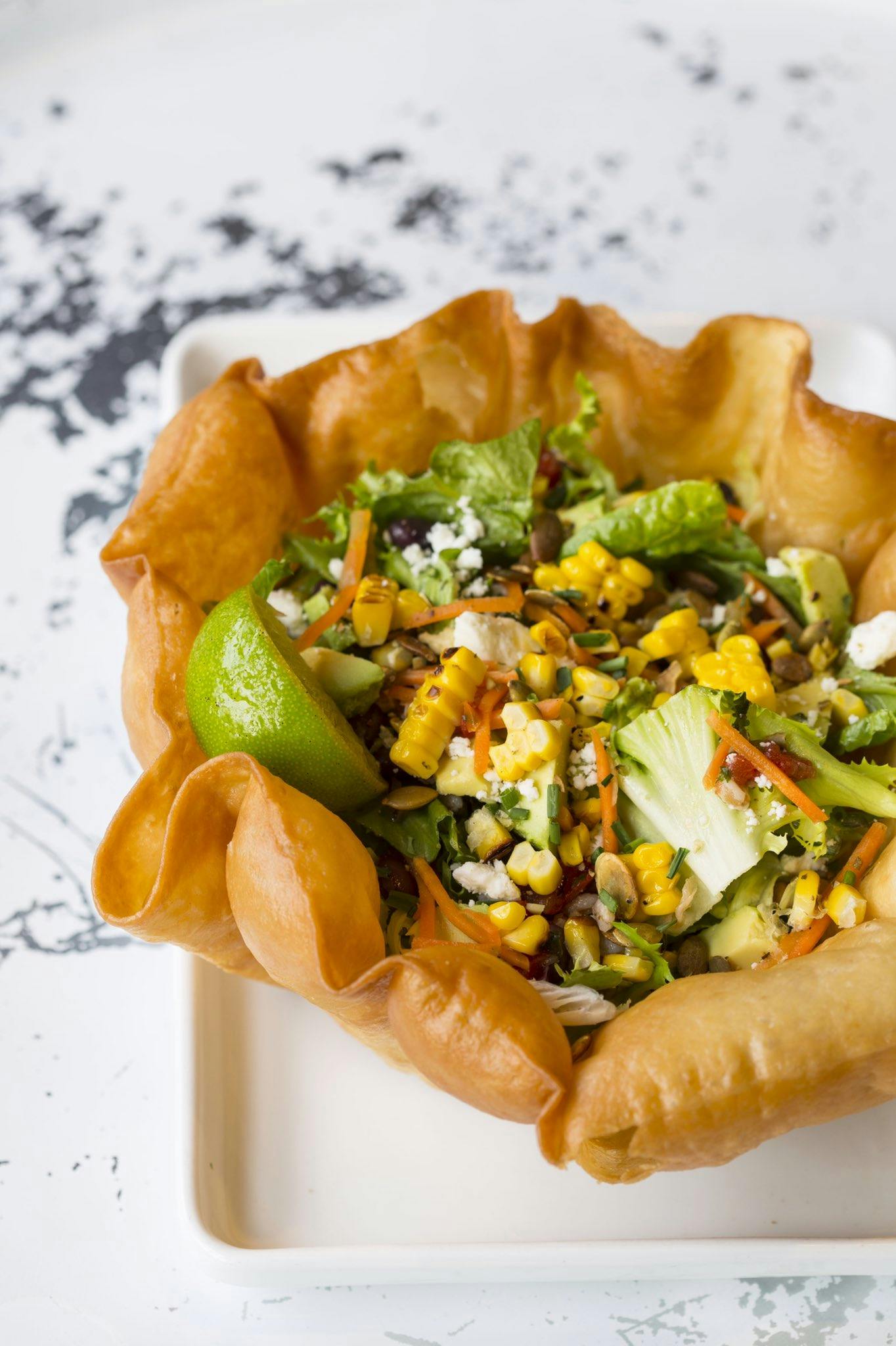 Credits: Twitter
As a personal favourite of mine, it would be wrong not to include Wahaca on this list. Matching funky, bright decor with flavoursome and rich Mexican street food, it will become a favourite of yours. The vegan menu includes plantain tacos (I'm biased as a devout plantain lover, but these are the best thing on the menu), sweet potato burritos, and grilled butternut squash mexican bowls. Special mention must also go to the sweet potato side, which comes in a caramelised garlic mojo de ajo sauce that I always dream about.