Lifestyle
Plant Power Day: allplants Dishes Packed with Protein 
by Laura Barns
5min read
'But where do you get your protein from?'
For vegans, there's no escaping this question. But what's all the fuss really about? 
We know protein is important. It's one of the main building blocks of our bodies, helping us grow and repair tissue, while helping our hormone and immune systems to function properly. 
Did you know you can get ALL the protein you need from plants? So it's no wonder more athletes are going vegan – Jackie Chan, Chris Paul and ARNIE?! That's a gang we're happy to be in. 
The power of plants
Plant protein maximises efficiency by skipping the 'middleman' – AKA animals. Plant proteins are also complete proteins, meaning they're packed with all the essential amino acids your body needs to thrive. 
At allplants protein content has always been a big focus for us because we know it's important to you.
allplants dishes with extra protein power 
The average protein content in our dishes is 18g, which will help you on your way to hit the recommended 45-65g a day. If you're looking for extra gains this Plant Power Day, check out our biggest hitters…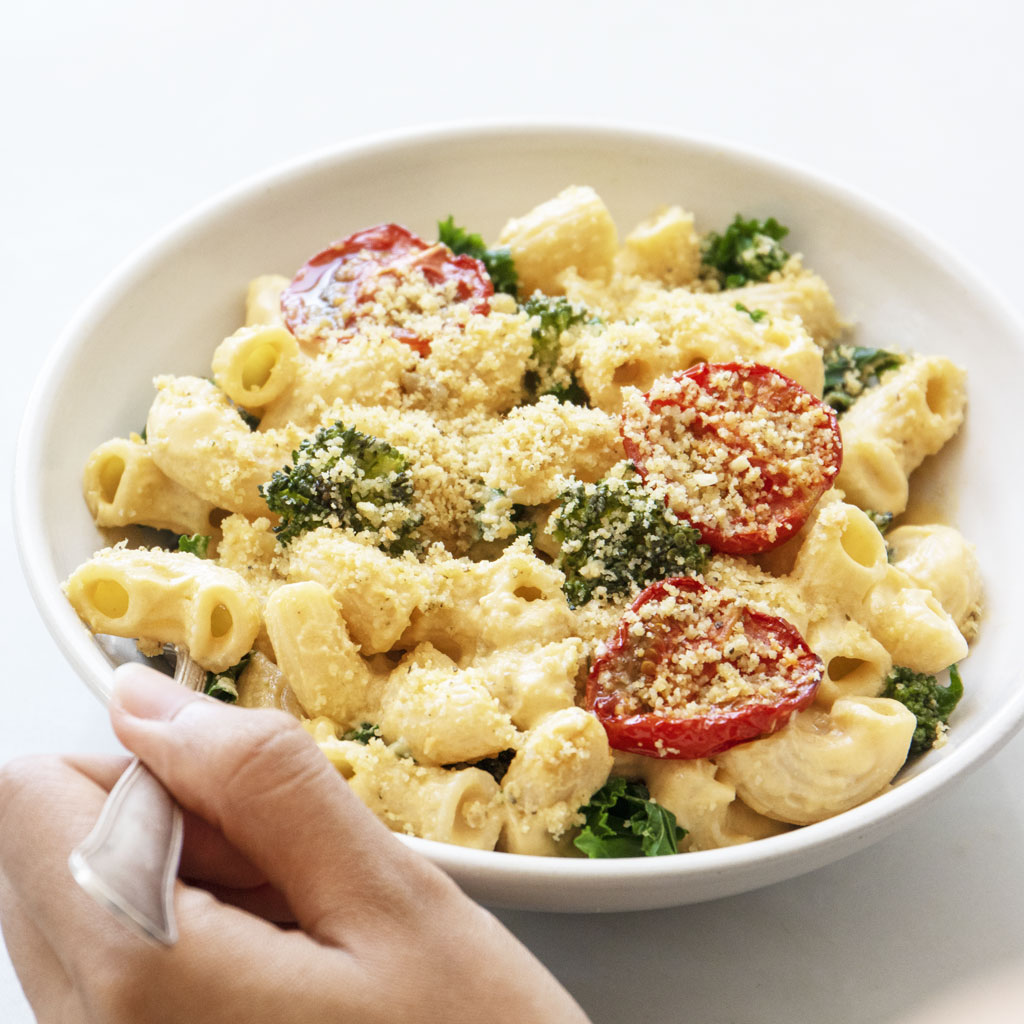 Mac + Greens = 28g 
Macaroni tossed through our creamy, cheesy sauce with charred broccoli, fresh greens and a delicious toasted crumb. Because who said post-gym meals shouldn't be comforting?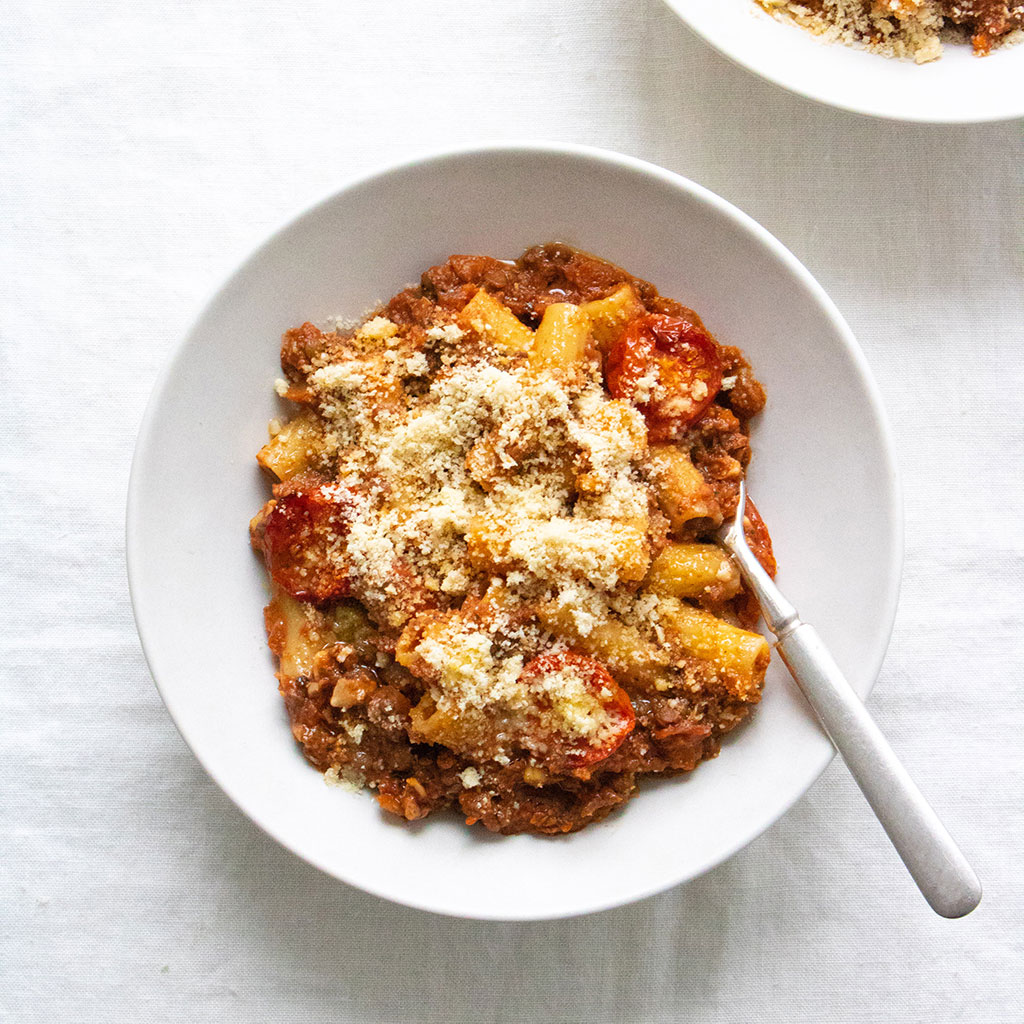 Rigatoni Bolognese = 23g
A rich and hearty minced mushroom, lentil and walnut ragu, folded through rigatoni pasta and sprinkled with an almond parm crumb. Basically everything your body needs after a big day.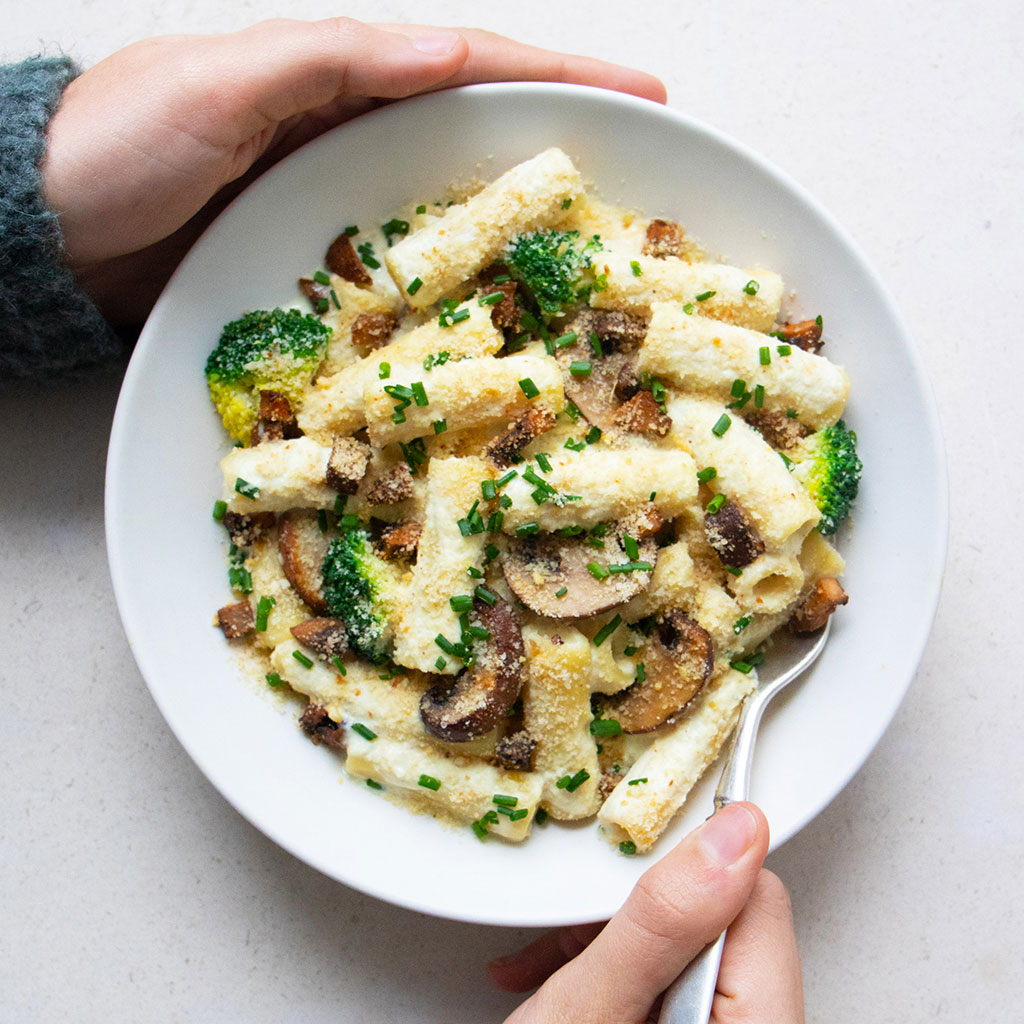 Rigatoni Carbonara = 23g
A light and creamy (and definitely dreamy) carbonara sauce tossed through rigatoni pasta with smoky pancetta mushrooms and a crisp almond parm crumb.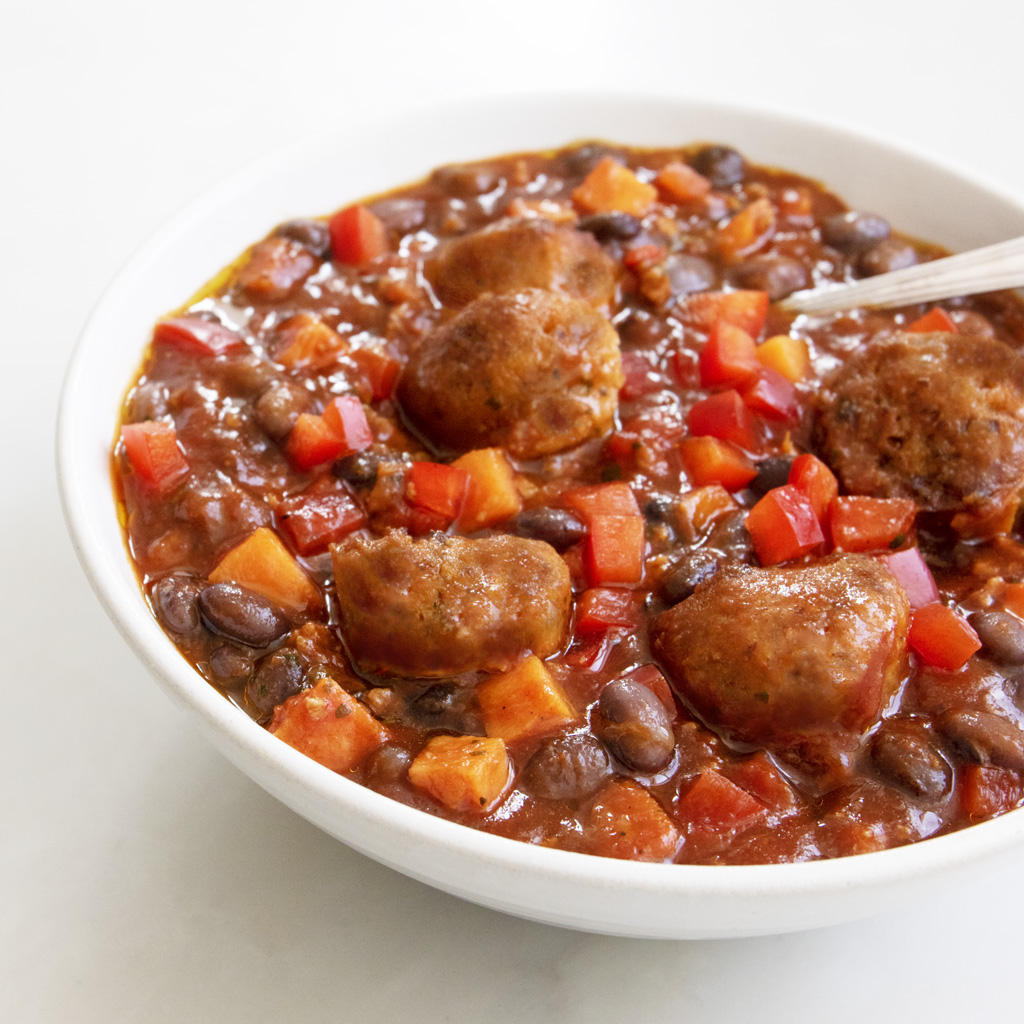 Smoky Soul Chilli = 21g
Smoky black beans folded through a ground chipotle chilli – perfect to keep the adrenaline pumping – and topped with sweet peppers and our crunchy coconut cornbreads.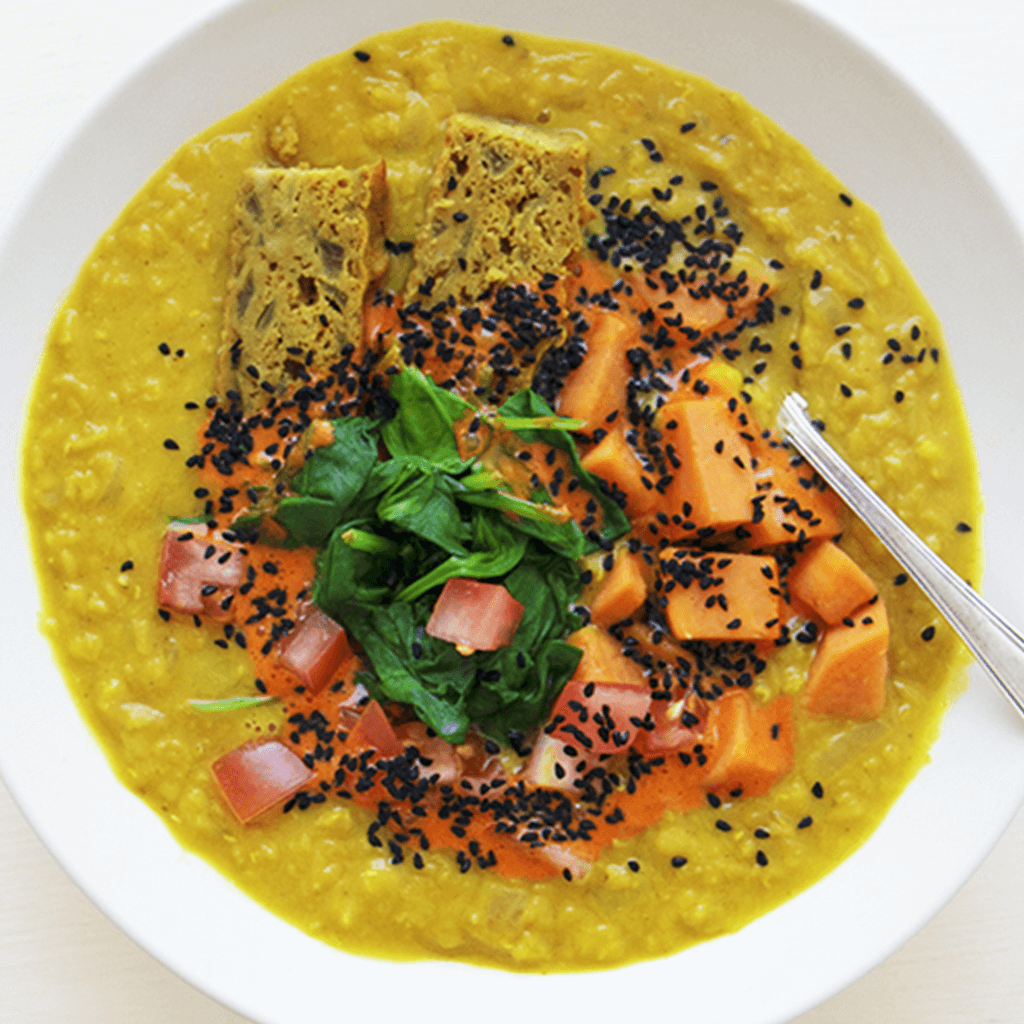 Bhaji Daal = 21g
Curry nights don't have to be costly on your wallet or your workout regime. A creamy spiced red lentil daal with onion bhaji bites, sweet potato, spinach and a drizzle of chilli coconut Tarka.
---
By Laura Barns
Laura is our Copywriter, who is obsessed with the Hearty Roots Stew (and has been known to eat a double serve for lunch on more than one occasion). On her day off you'll find her walking her puppy Ralph, stopping off at bookshops and cocktail bars along the way. 
---
Let us take care of dinner
We help to make eating more plants easy and delicious. Fancy letting us take care of dinner? Check out our delicious meals here.