Lifestyle
Power Your Day with High Protein Vegan Meals
by Laura Barns
5min read
'But where do you get your protein from?'
For vegans (and anyone else trying to eat more plants), there's no escaping this question. What's the fuss about protein anyway?
Glad you asked. It's considered 'the building block of the body', or the glue that keeps us all going, building and repairing tissues, enzymes and hormones.
Did you know you can get ALL the protein you need from plants? So it's no wonder more athletes are going vegan – Jackie Chan, Chris Paul and ARNIE?! That's a gang we're happy to be in. Plant protein maximises efficiency by skipping the 'middleman' – AKA animals and comes in a few shapes and forms – nuts and seeds, tofu, tempeh, beans and pulses. Read more about these here or read on for protein powered vegan dishes.
Our favourite protein-packed allplants dishes
Every allplants dish is a source of protein, which will help you on your way to hit the recommended 45-65g a day, but if you're looking for that extra here's a few of our high-in-protein dishes that also happen to be our most beloved.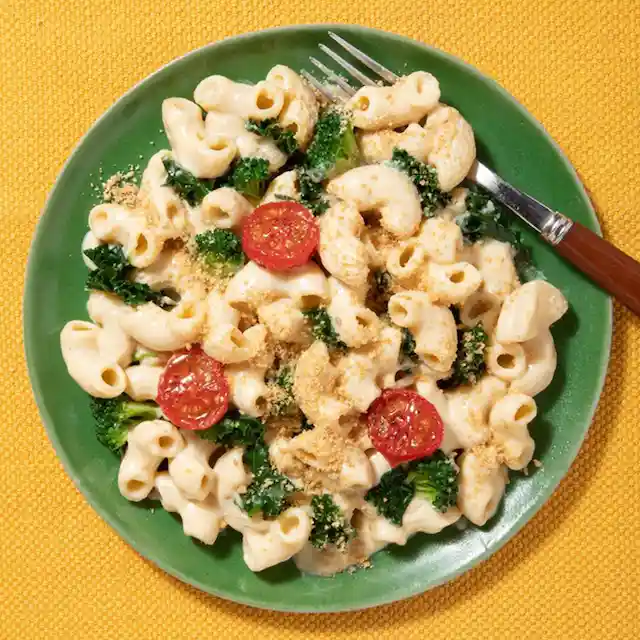 Mac + Greens = 26.4g protein per serving
Name a more universally beloved comfort food – we'll wait. Now, what if it was given serious nutritional credentials without losing any of the dreamy, creaminess or bite.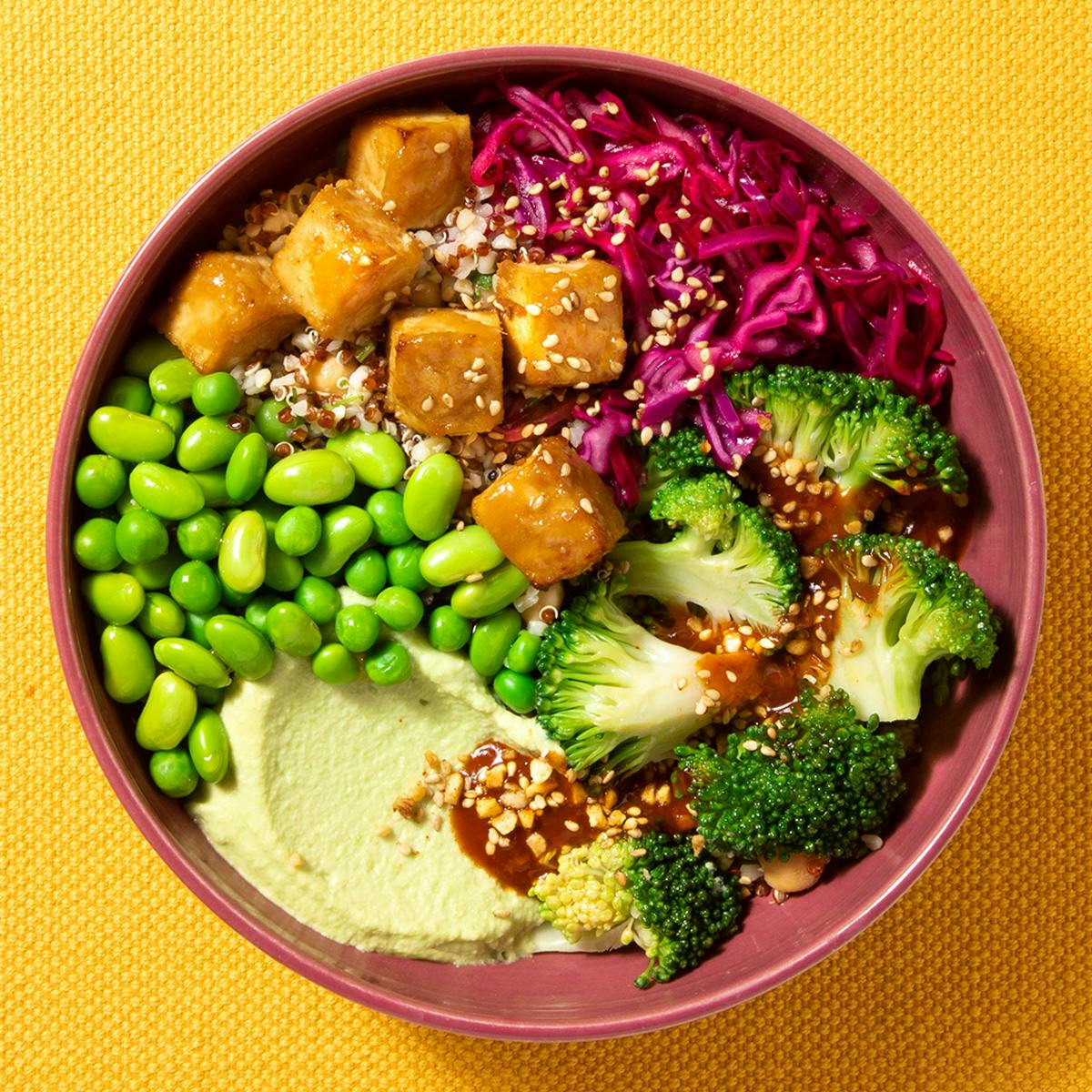 Protein Power Bowl = 26.5g protein per serving 
This is what grown-up pick and mix looks like. All the hits of the plant world in one bowl. Have a go at making it yourself with our recipe here or save yourself the faff (and washing up) and let our chefs do the cooking for you.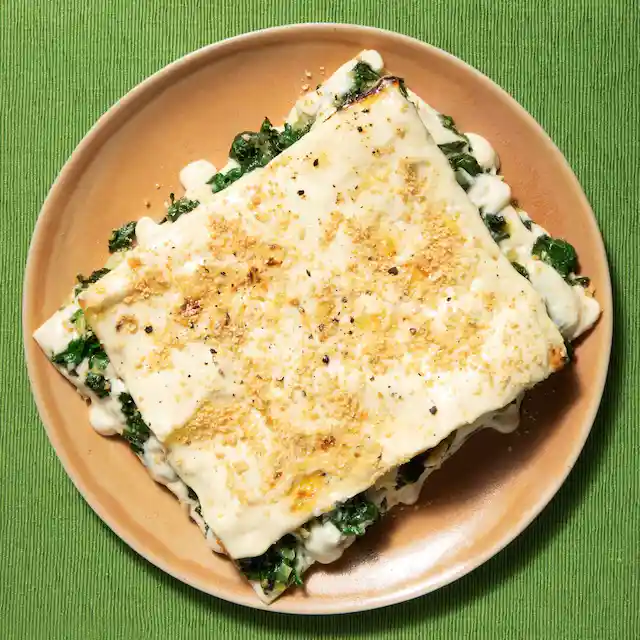 Spinach & Almond Ricotta Lasagne = 24.3g protein per serving
Did you know our Spinach & Almond Ricotta Lasagne has only two fewer grams of protein than our Protein Power Bowl? Creamy, delicious, lasagne protein power.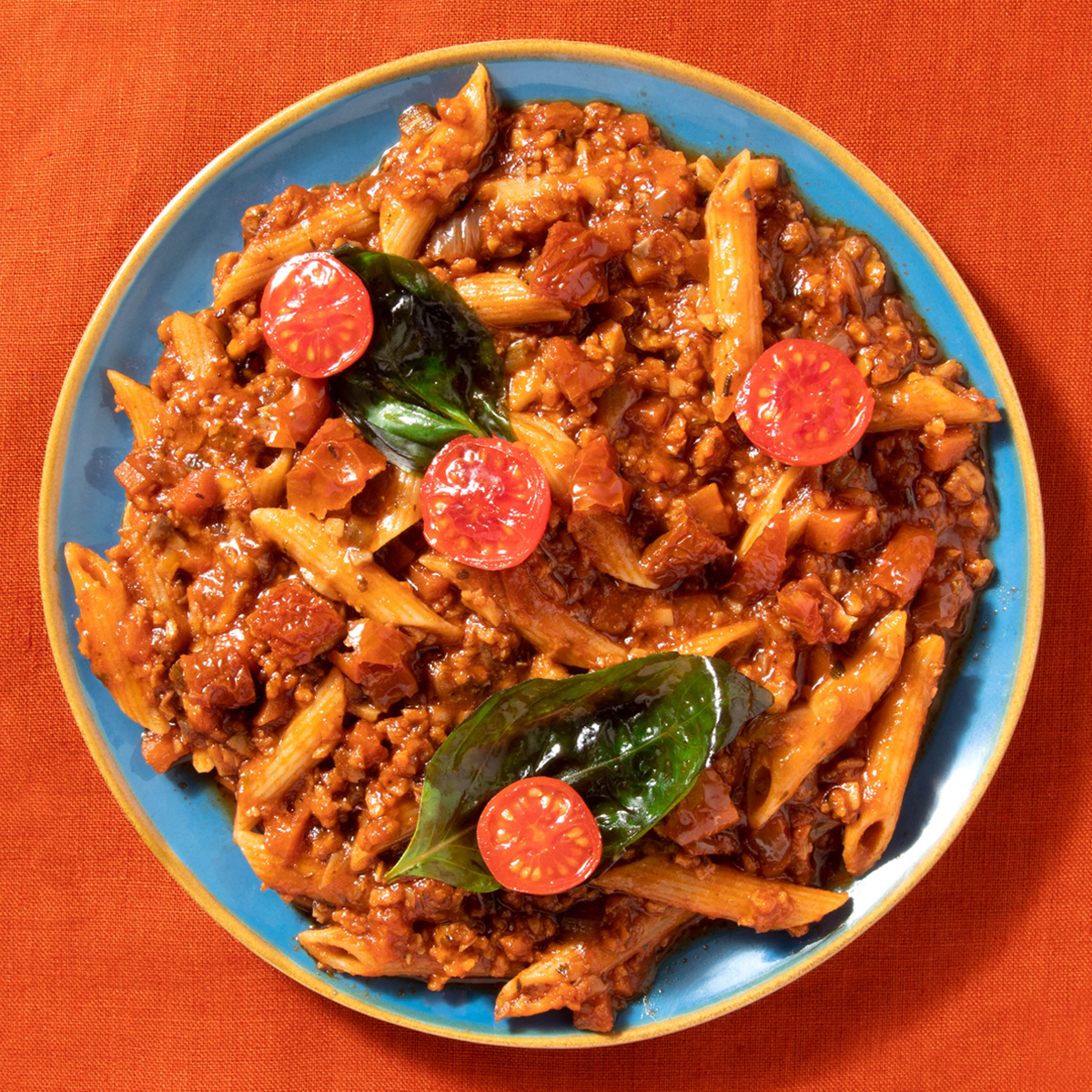 Protein Bolognese Bowl = 19.1g protein per serving
A lighter, protein-packed version of a favourite, with wholegrain penne and soya mushroom mince.
Rainbow Protein Buddha Bowl = 19.8g protein per serving
A bright and flavour-packed bowl of crispy miso tempeh, spiced harissa grain medley, garlic and chilli broccoli, roasted sweet chilli beets and a ginger and turmeric chickpea smash. Garnished with mixed seeds and red pepper flakes for extra crunch.
This is one of our highest protein sides, with 9.1g packed in every portion. We'll jussst let that sink in...
Add these all to your basket or browse our full high protein range.
---
By Laura Barns
Laura is our Copywriter, who is obsessed with the Hearty Roots Stew (and has been known to eat a double serve for lunch on more than one occasion). On her day off you'll find her walking her puppy Ralph, stopping off at bookshops and cocktail bars along the way. 
---
Let us take care of dinner
We help to make eating more plants easy and delicious. Fancy letting us take care of dinner? Check out our delicious meals here.
Shop now