Avocado and toast...name a more iconic duo. From a grab-and-go healthy breakfast to fancy brunch, avocado toast is the ultimate chameleon of the food world. Dressed up or down, there's no denying the satisfaction of smooth, fresh avocado atop a carby crunch.
As someone who lived off avocado toast during Veganuary, I figured I might not be alone in the need for a few more ideas to keep it interesting. These three recipes are easy to whip together, and have all the enjoyment of the classic avo toast.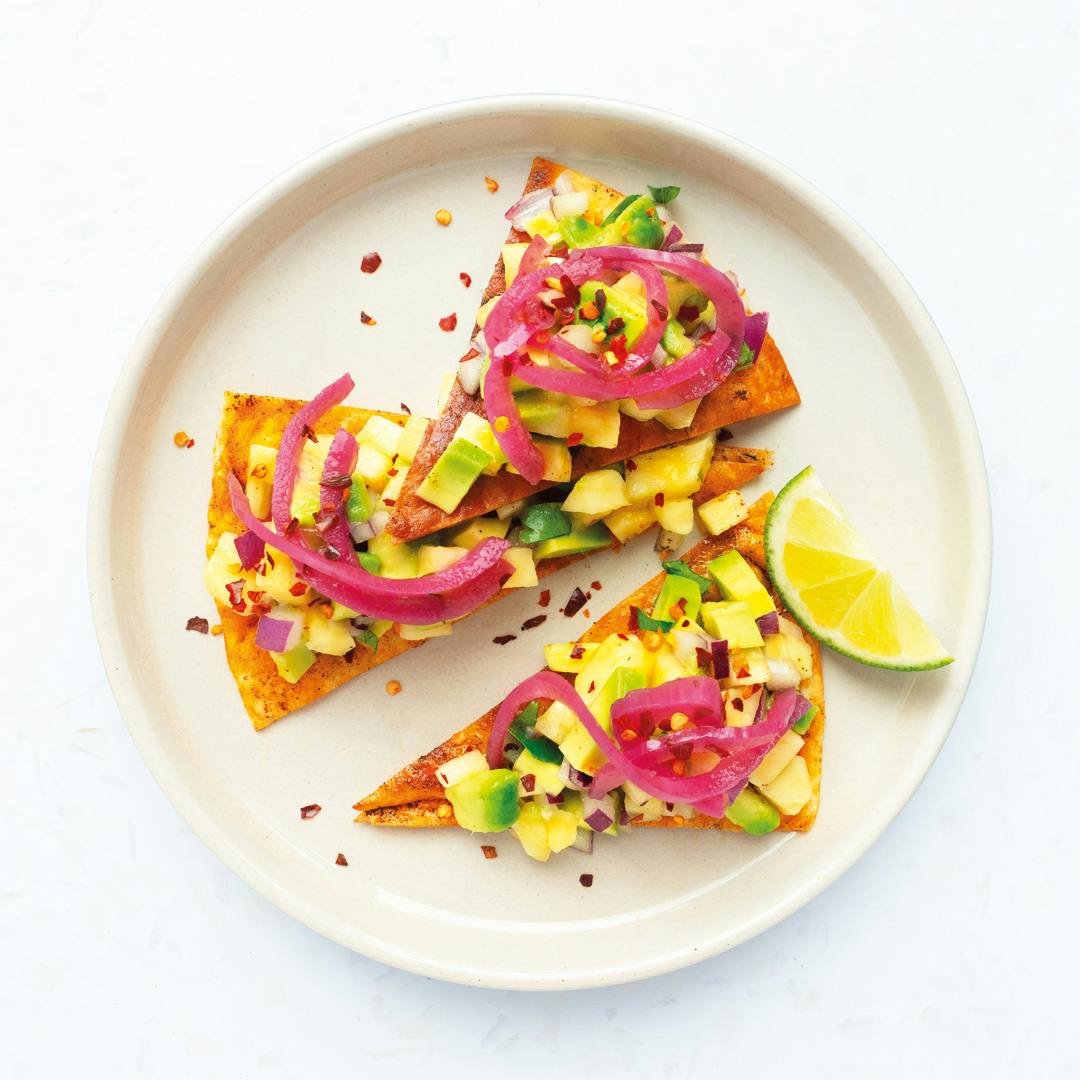 Spice it up: Avocado and Pineapple Salsa Tortillas
The world has spoken re pineapple on pizza. but the jury is still out on pineapple on avocado "toast". You'll just have to take my word that the bright tropical pineapple flavours mingle beautifully with the softness of avocado in this recipe. And with the chilli kick and tortilla crunch, you'll be piling these high and tucking in in no time. 
You will need:
For the salsa (serves 4)
1 medium avocado
½ small pineapple
½ small red onion
2-3 sprigs fresh coriander
½ lime
Pickled red onions
Chilli flakes
For the tortillas (per person)
1 tortilla wrap
1 tsp smoked paprika
½ tbsp oil
Method:
Slice your wrap(s) into any shape you like
Mix together the smoked paprika and oil and rub or brush onto both sides of the tortilla pieces
Heat up a frying pan to medium-hot heat and fry tortillas for a minute or so on each side until golden brown. Continue in batches, setting aside on kitchen paper to cool
While frying the tortillas, make the pineapple and avocado salsa.
Finely dice the pineapple, avocado and onion
Mix together with the juice of half a lime, chopped coriander, salt and pepper. Add chilli flakes to your spice preference
Load your tortillas high with salsa and top with pickled onions and a few more sprigs of coriander to serve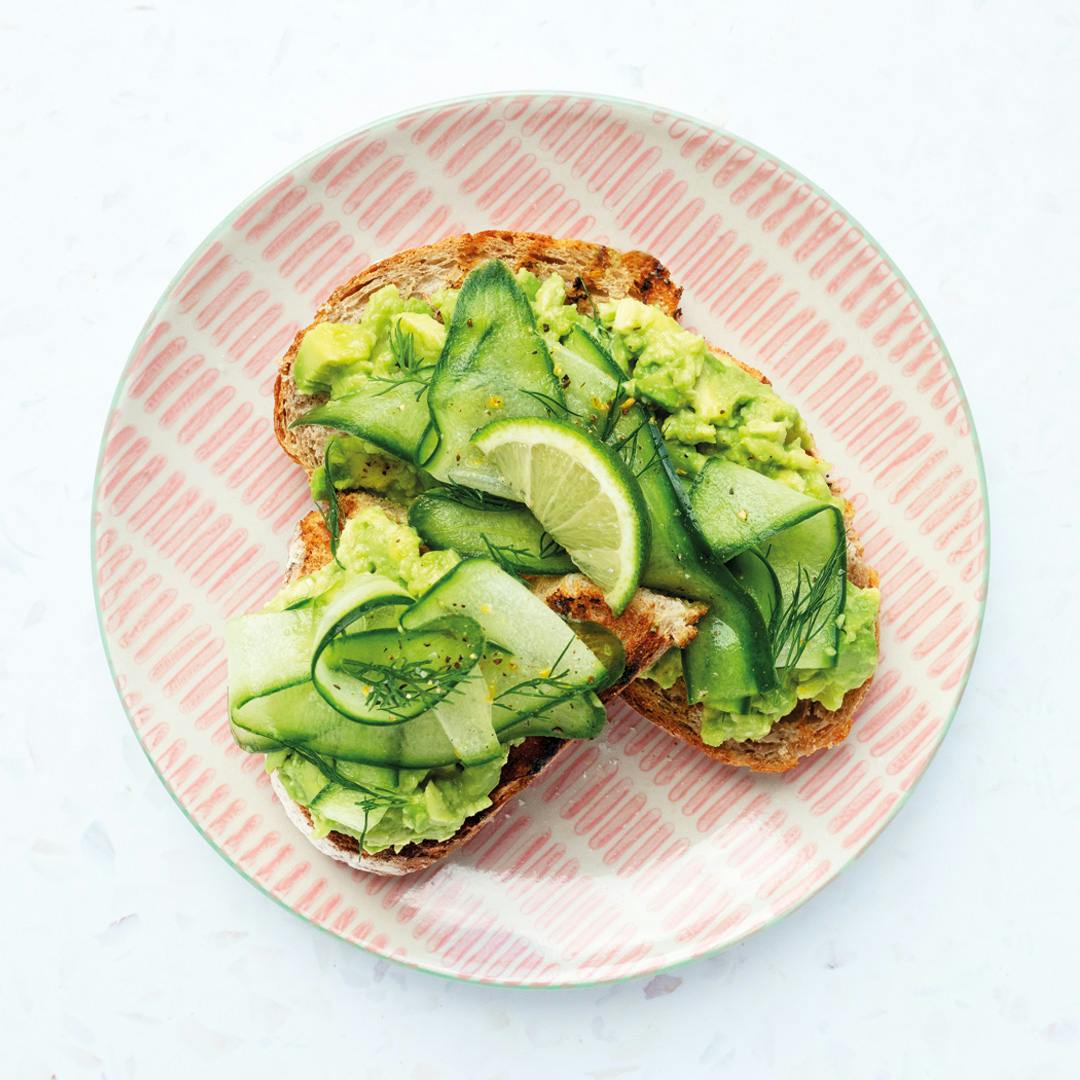 Cool it with a classic: Avocado Sourdough Toast
A delicate dill and cucumber crunch with a twist of lime lifts this lazy weekend favourite to a whole new level. With a whole avocado per serve, we guarantee this hearty classic will keep you full all morning. 
You will need (per person):
1 medium avocado
¼ large cucumber
1-2 slices of sourdough
1 sprig of dill (chopped or ripped into small pieces)
½ lime
Method:
Peel the cucumber into long thin strips, and leave to sit in salted water with your chopped dill
Scoop out the flesh of an avocado and chop roughly, mashing half of it with a fork 
Squeeze over the juice of half a lime and mix the two textures of avocado together
Toast the sliced sourdough (we love to use a skillet pan for those griddle marks)
Spoon the avocado onto the toast, load it up with cucumber and season to taste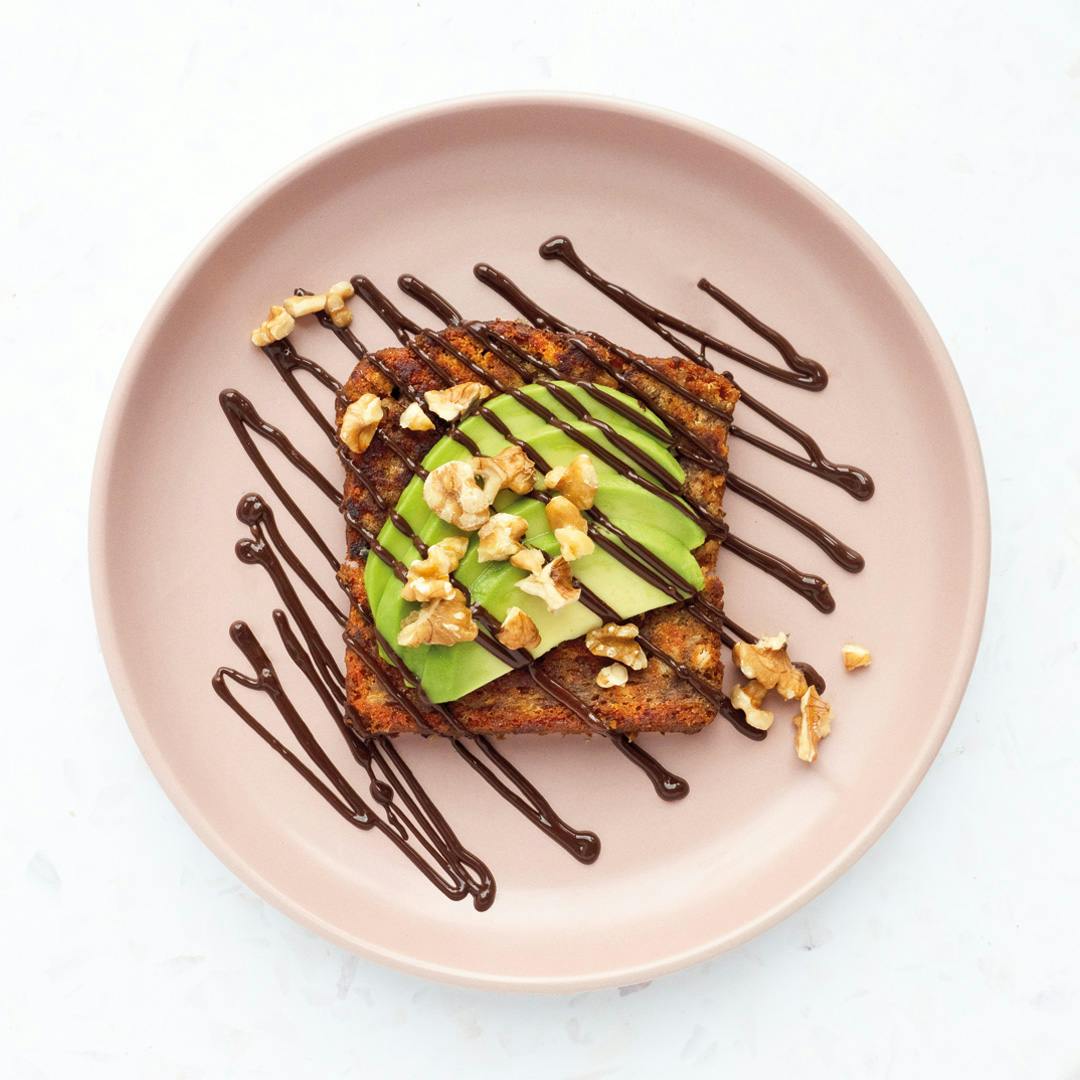 Go nuts: Avocado and Walnut Toasted Banana Bread
The final avocado toast on the list is a great way for you to upgrade all that banana bread you've been making. With the perfect balance of buttery roasted nuttiness and creamy avocado, topped with bitter dark chocolate notes, this is the perfect brunch for a lazy weekend.
You will need (per person):
A slice of banana bread
20g plant-based butter
¼ avocado
A handful of walnuts
10-20g dark chocolate
Method:
Heat a frying pan to a medium-high heat
Melt the butter in the pan and place your slice of banana bread in the centre, fry on each side for 2-3 minutes until golden brown
While banana bread is frying, prepare the toppings
Slice the avocado lengthwise into thin slices
Melt the chocolate in the microwave (do this in short 30 second bursts and remove before it is fully melted to avoid burning)
Crush the walnuts (if you have extra time, roast them on a baking sheet first for 10 mins at 180C for extra depth of flavour)
Layer up your avocado "toast" and enjoy