Lifestyle
9 Ideas On How To Attract Wildlife To Your Garden
8min read
This guide is filled with our top ideas on making your garden more wildlife-friendly, to turn your garden (big or small) into a haven for some of earth's smallest creatures.
TIP: keep track of what new wildlife these tips help bring to your garden. Little ones will love it, and learn more about who they're sharing their back garden with.
Feed the birds 
A great way to immediately attract wildlife into your garden is by introducing bird feeders. Here are some of our favourites: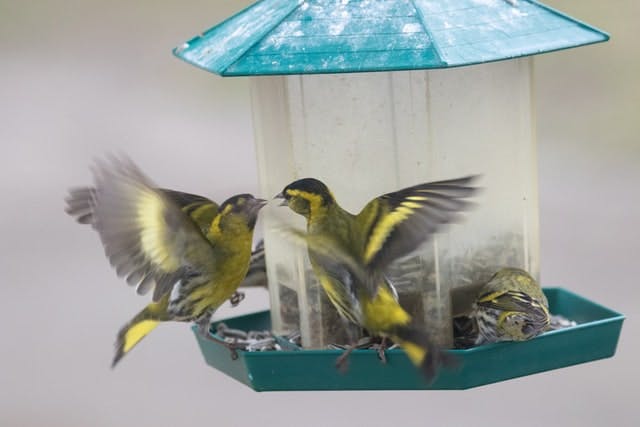 Birdseed mixtures like this from Happy Beaks, which includes sunflower seeds, cereals and red dari – perfect for all varieties of tits, finches and sparrows. Avoid mixes with lentils, beans and split peas in and only larger birds can eat them.
Want to make your own mix? Peanuts, sunflower seeds and nyjer seeds will make a great snack for flying friends. 
Bird cakes or food bars are a great well rounded meal because they include fat from margarine or coconut oil as well as seeds – here's a bird food recipe to try with little ones.
Extra tip – the more variety you put out, the likelier it is you'll see many more species of birds. 
Bug hotel or woodpile
If you're able to dedicate a little corner of your garden to use as a woodpile, then you'll be pleased to know that it will be used by butterflies and wasps to hibernate during the winter months. They'll take up residence with frogs, toads and shrews who will all happily eat the woodlice, sure to be there too.
If you'd like to invite up to two thousand species of insects to come and stay, then how about making a bug hotel? Again, it's a great weekend activity to share with kids big and small. 
Here's the Wildlife Trust's guide: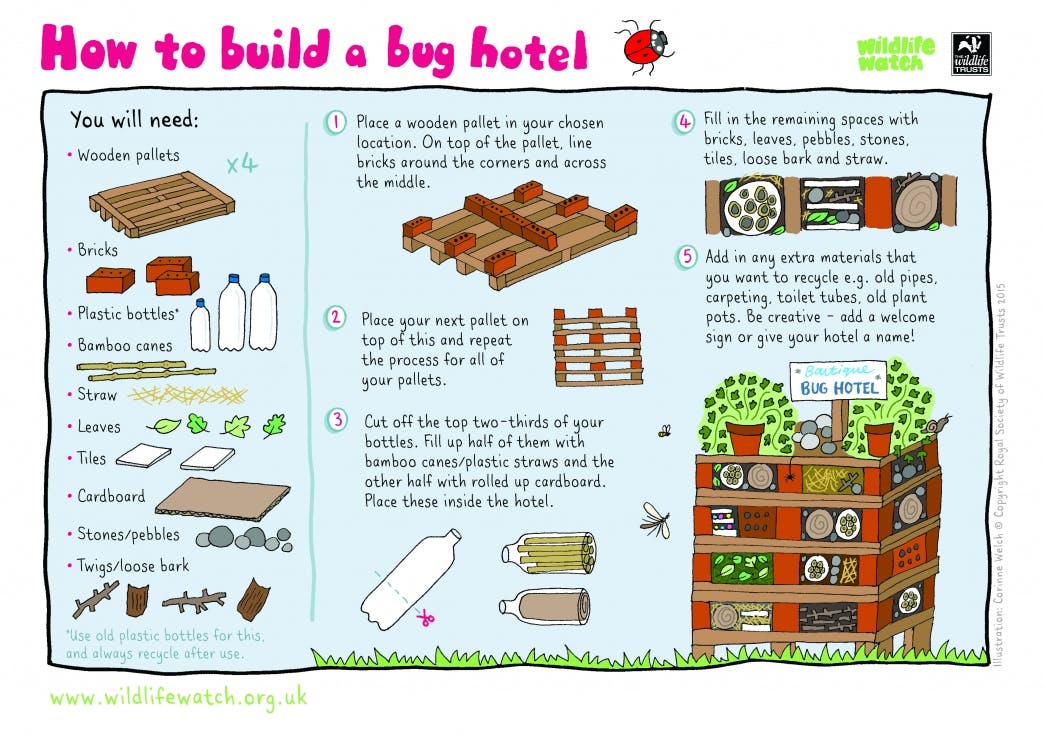 Native plants
Another wildlife-positive choice we can make is by planting a good variety of native plants (indigenous to an area). This doesn't mean that you should dig up all of your non-native flowers, but try adding a few of the following into the mix. 
Primrose
Lily of the valley 
Knapweed
Iris
Bellflower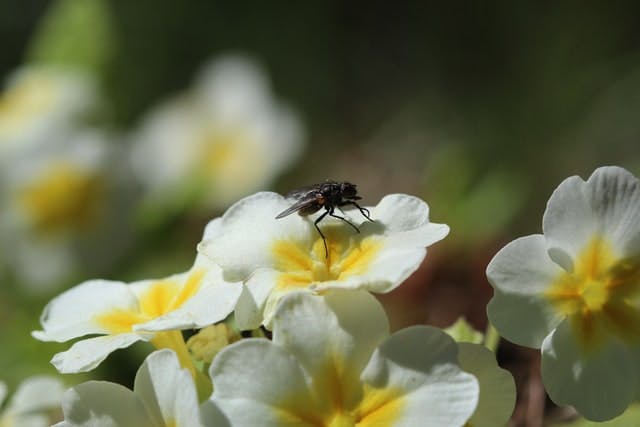 This not only helps keep our flora history alive, but they're also ideal for pollinating insects, as they've evolved to feed, and rely, on them (plus they're beautiful flowers in their own right). 
Butterflies 
Along with native species of flowers, butterflies love nectar-rich plants to feed from, that will flower throughout the year. These include: 
Bluebells
Garden mint
Lavender
Heather 
Marigold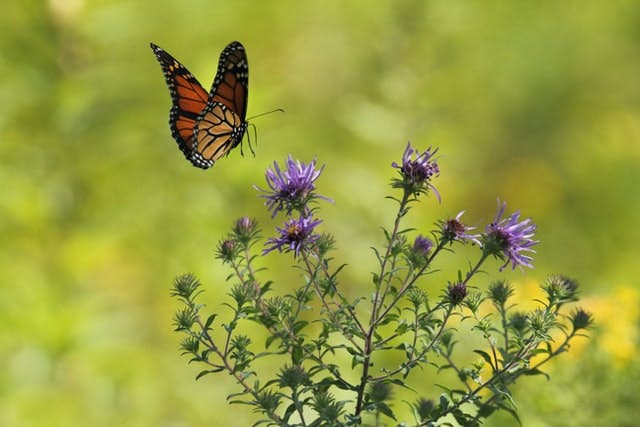 Butterflies are cold-blooded, so you should plant these flowers in a sunny patch of your garden. Bonus points if you've got large, leafy shrubs for them to shelter under in the rain.
Compost
Creating a compost heap in your garden is not only a great way to reduce your food waste, but will also offer a haven for worms and many-legged mini-beasts. When the time is right, you can use your compost to help grow flowers or vegetables.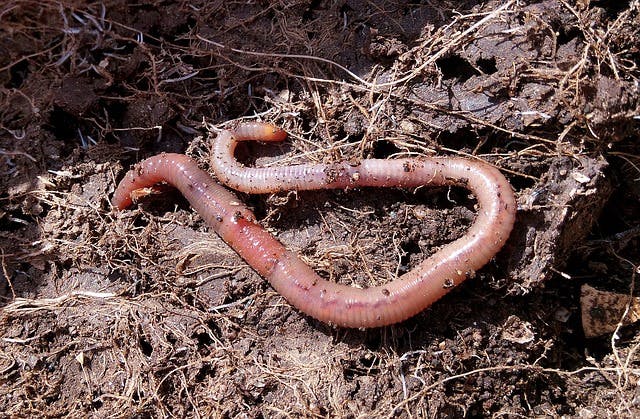 Turn out the lights
When we're tucked up at night, there's plenty going on in our gardens. The most common creatures to come out when the sun goes down includes; hedgehogs, owls, foxes and bats. There are 18 species of bats in the UK, and a great way to make sure they're getting their fill of nocturnal insects is by planting night-scented flowers like honeysuckle.
Their orientations skills can be affected by our artificial lights however. If possible, try switching any of these off in your garden and around your house to ensure an easy journey.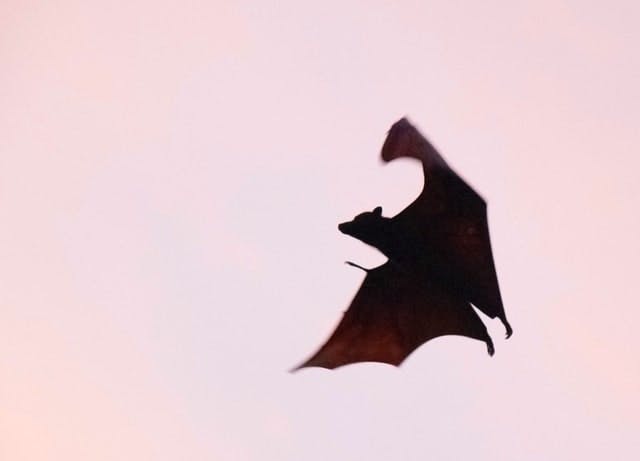 Spare a little water? 
Whether that's a fully realised pond (with sloped sides so animals can get back out) for frogs, toads and newts, or it's a large, shallow dish for birds, adding water is a great step to encouraging more wildlife to come, and stay, in your garden.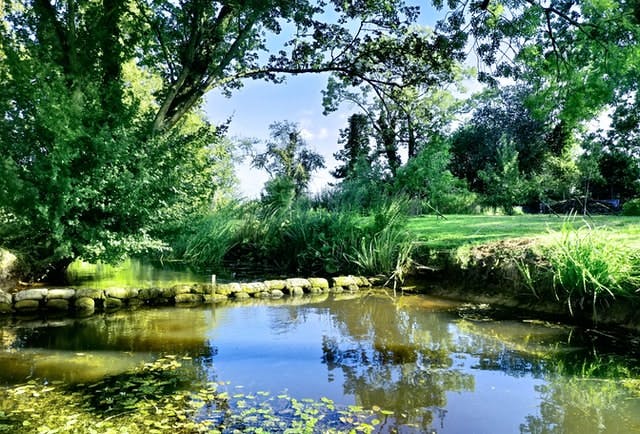 Here are the Wildlife Trust's tips on how to build a thriving pond in your garden.
Grow your grass out
If you're able to dedicate some space outside to growing a little wild grass, then you'll be amazed at who comes to stay. By letting a patch, or strip of grass grow long it will not only invite frogs, dormice and slow worms to join the wildlife-party in your garden, but it will also promote wildflower growth and shelter for all types of insects.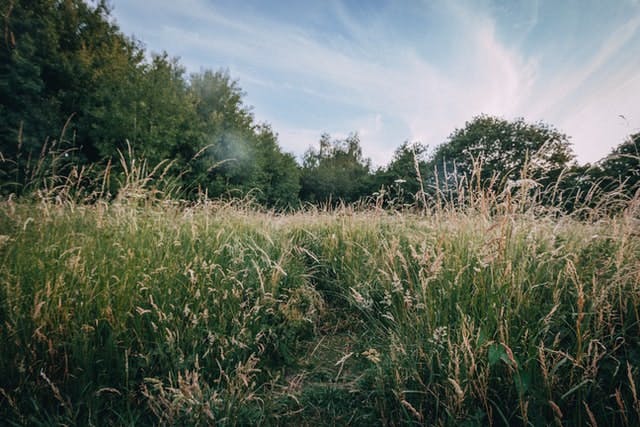 Bees
Lastly, why not be a buzzin' hero and help save the bees with 7 ways to make your garden more bee-friendly?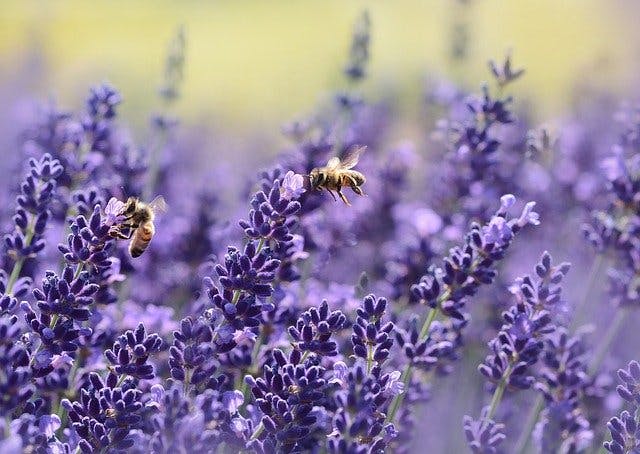 Let us know the tips you've tried out in the comments.
---
By Fabian Jackson
Fabian is one of our lovely Content Marketing Assistants who loves writing almost as much as he loves coffee, old episodes of Escape to the Country (no judgement here), and cooking up a storm in his kitchen.
---
Let us take care of dinner
We help to make eating more plants easy and delicious. Fancy letting us take care of dinner? Check out our delicious meals here.