Lifestyle
A Guide to Vegan Marshmallows 
4min read
Some people are mad about marshmallows — myself included — and making the switch to a vegan lifestyle means finding vegan marshmallows to match.
How are vegan marshmallows made?
There are several ways that brands make their own vegan marshmallows. Marshmallows are made vegan by replacing the gelatin – which is made from animal collagen typically, used in non-vegan marshmallows – with plant-based alternatives. A common substitute is agar agar, which has a jelly-like consistency and is made from red algae. This replicates the bouncy and fluffy texture of non-vegan marshmallows. 
Another common substitute is carrageenan, which has many similar properties to agar agar, and is made from red seaweed called irish moss. Both of these substances are used often in vegan cooking, and carrageenan is also sometimes used to make beer vegan-friendly. 
Vegan marshmallows can be made yourself, too — and the key ingredient in homemade marshmallows can be found in none other than a can of chickpeas! Aquafaba is the liquid in chickpea cans and can be whisked and used to form vegan marshmallows and meringues. We love Izy Hossack's recipe. But if you're feeling too lazy to give the recipes a go (we've all been there), here are some of the best vegan marshmallows to buy on the market.
Where to buy vegan marshmallows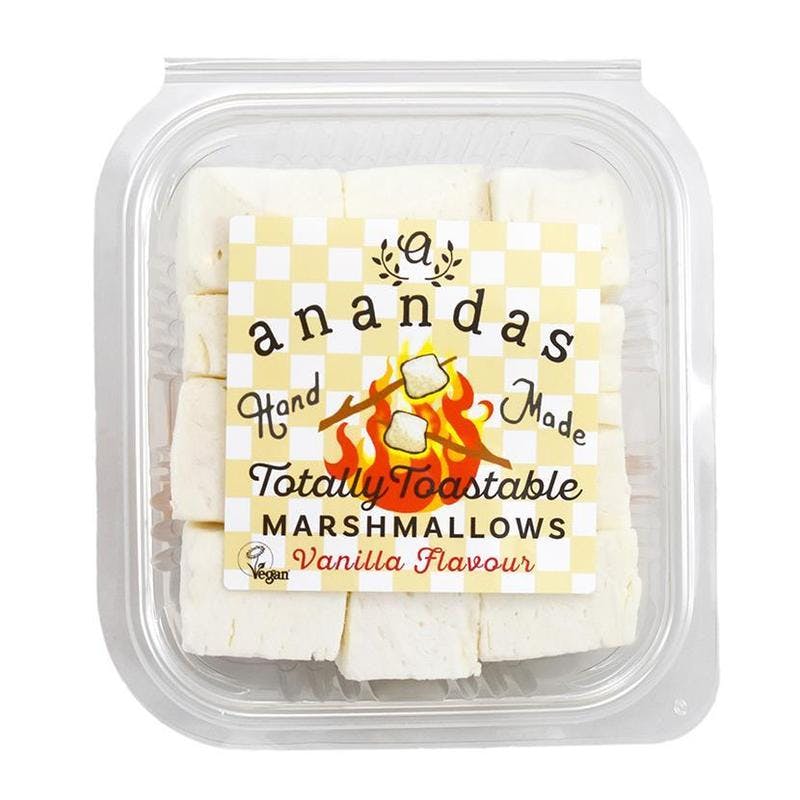 Photo credits: The Vegan Kind Supermarket
Anandas Marshmallows are great for those who love s'mores, as these marshmallows are toastable. Take them on your next camping trip for a classic and tasty snack. Find these at the Vegan Kind Supermarket, where you can find Anandas marshmallows in raspberry, caramel, vanilla and coconut flavours. Just take your pick!
Dandies are a popular marshmallow brand in the United States, and it has thankfully made its way across the pond. These are also great to roast and add as a topping to vegan ice creams and vegan frozen yoghurt. Available at the Vegan Kind Supermarket.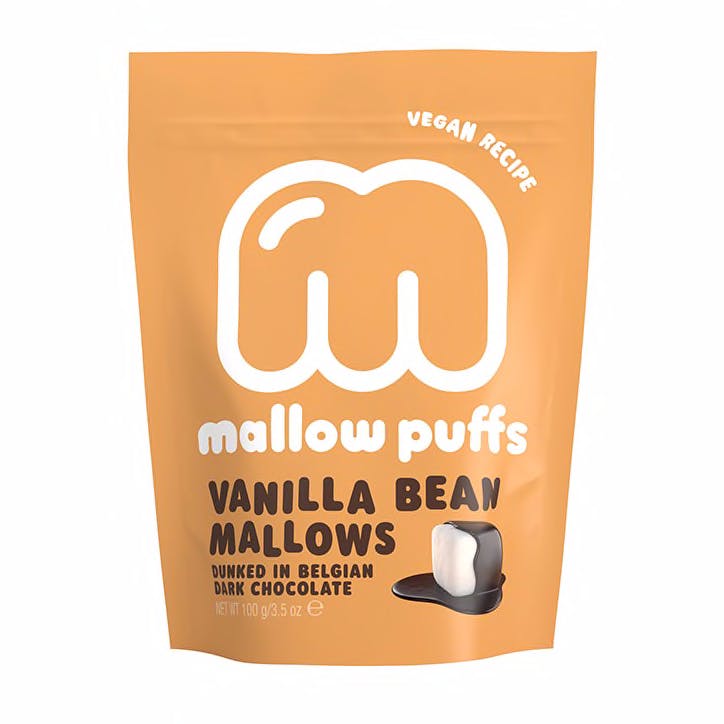 For a slightly more bougie marshmallow, try Mallow puffs. Dipped in Belgian dark chocolate, it makes for the most decadent vegan marshmallows around! You can also get the salted caramel marshmallow puffs for a melt in your mouth and decadent treat. 
These marshmallows are fluffy and delicate, and available from Holland and Barrett. These mini marshmallows are great for adding on top of hot chocolate and, in rocky roads.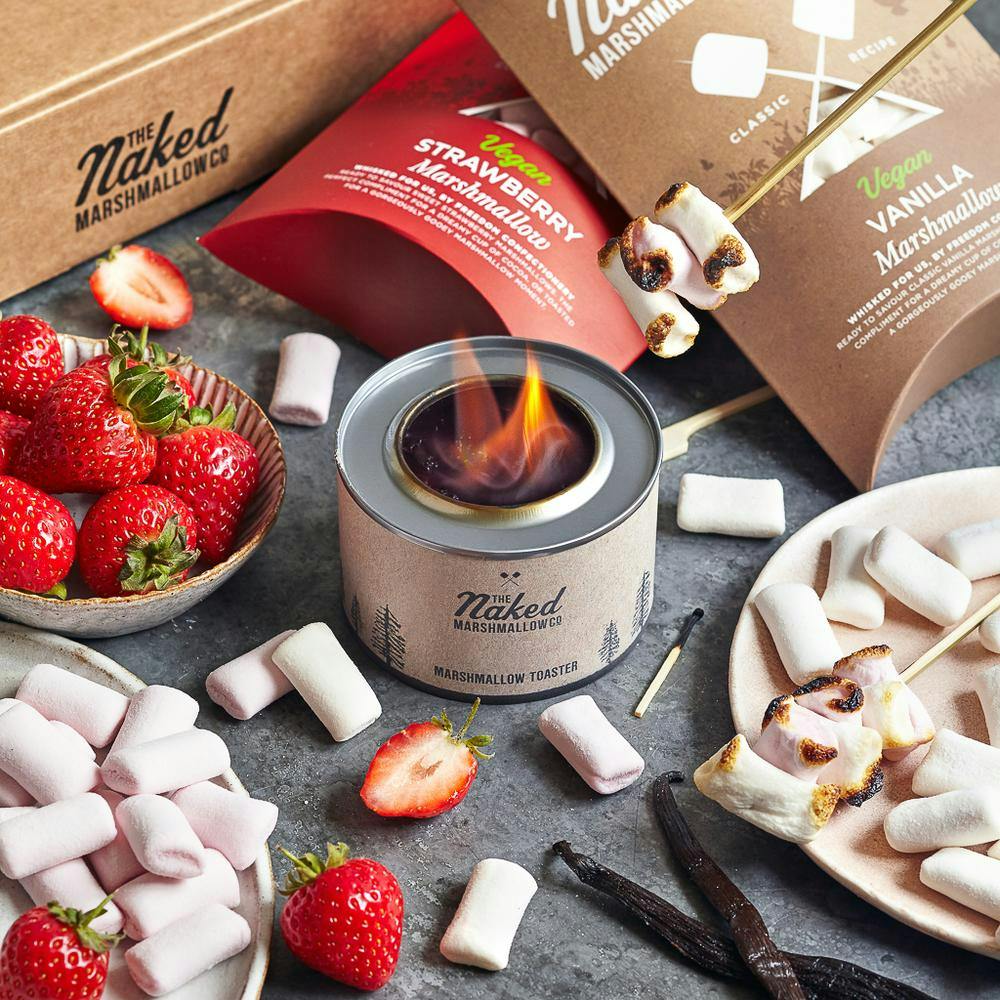 The Naked Marshmallow Co., a personal favourite, also do vegan marshmallows in loads of exciting flavours: candy floss, chocolate orange, raspberry and prosecco, passionfruit martini, just to name a few! They also have a toasting kit for the truly hardcore marshmallow fans out there, making a great gift. 
---
By Toni Olukiran
Toni is one of our lovely Content Marketing Assistants, and when she's not writing posts about everything from Jamaican cooking to vegan champagne, she's making a Spotify playlist (she was at 200, at her last count) or playing tennis in the park.
---
Let us take care of dinner
We help to make eating more plants easy and delicious. Fancy letting us take care of dinner? Check out our delicious meals here.