Lifestyle
Upcycle Your Box With This Puzzle Craft For Kids
by Laura Barns
6min read
Here's a crafty way to upcycle your allplants box and get creative with the little ones at the same time. This DIY puzzle activity uses minimal equipment - just your imagination, a cardboard box, paint and tools for cutting and sticking. Crafting is all about having fun and experimenting, but if you want to create a vegetable puzzle just like ours we've also given you a printable template too.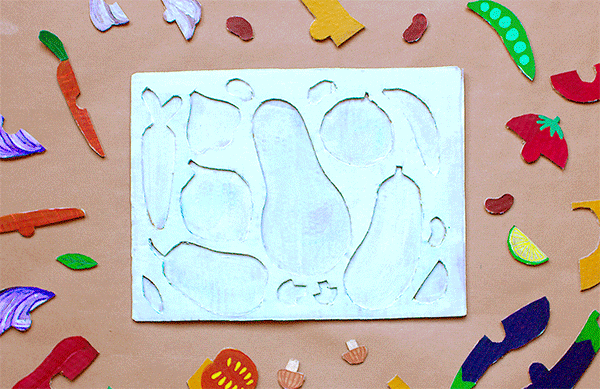 What you'll need
1 allplants box
Scissors
A pencil
Paints (poster or acrylic paints will work best)
A craft knife (used by grown ups)
Glue
STEP 1
Cut out the two sides of your box with the allplants logo, they should be equal in size.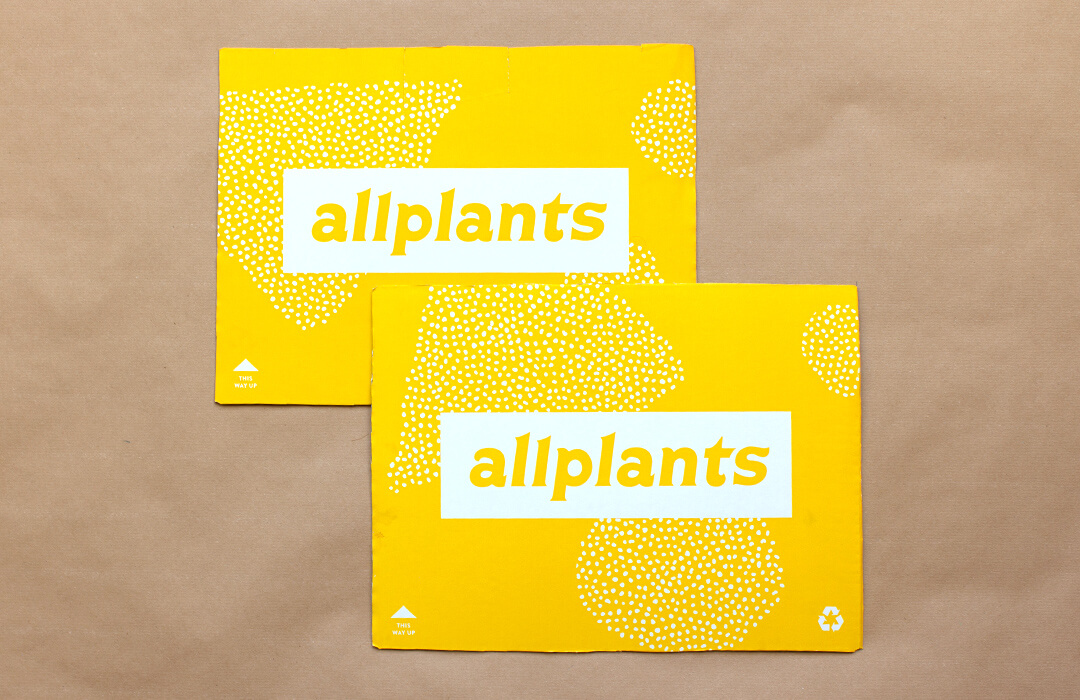 STEP 2
Grab one of the pieces and draw some objects on the brown side. The drawing will form your puzzle pieces so make sure it has fairly large and simple shapes. We chose to draw some of our favourite veg (of course) but you can draw anything. This step can be done by the little ones - but if they're really young, ask what they'd like and draw the objects for them. If you need some help download our printable template here.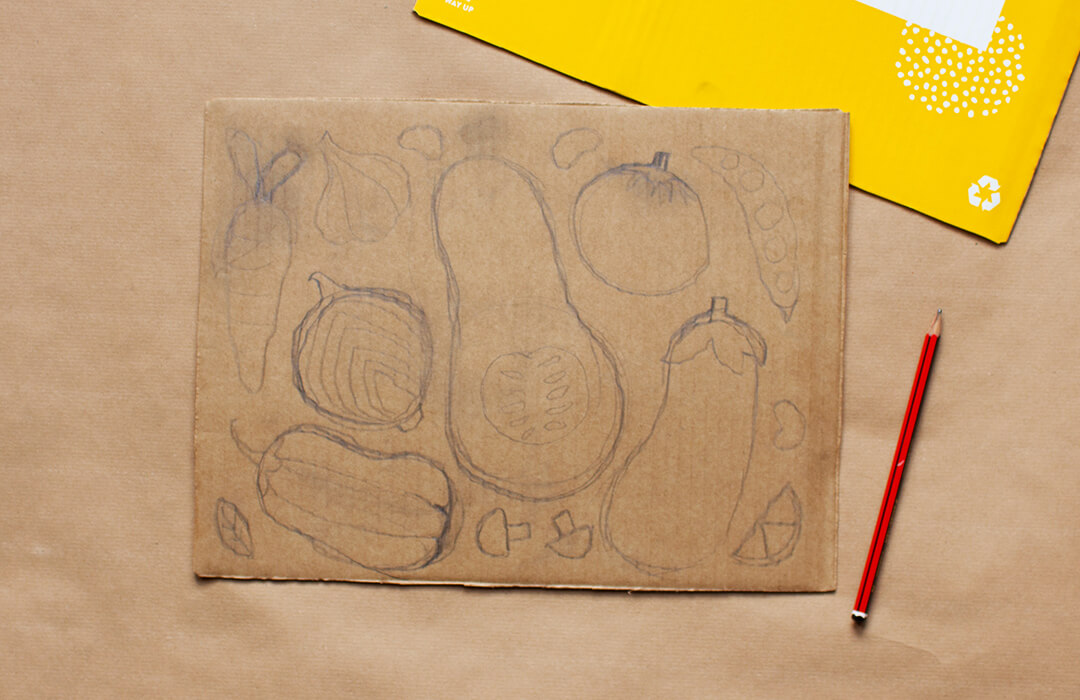 STEP 3
Get painting! Bring your drawing to life with paint. The more colourful the better.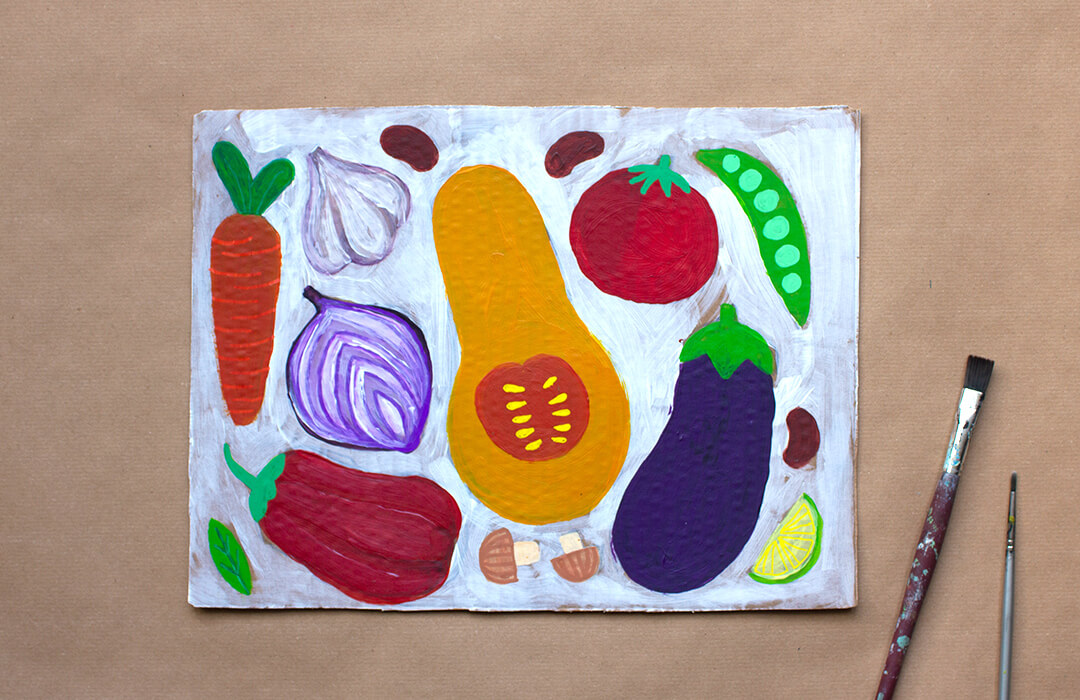 STEP 4
Once dry, get out your craft knife and cut around your objects, being careful to keep the part of the picture without objects intact (you'll need it in Step 6). This step is best done by the grown ups.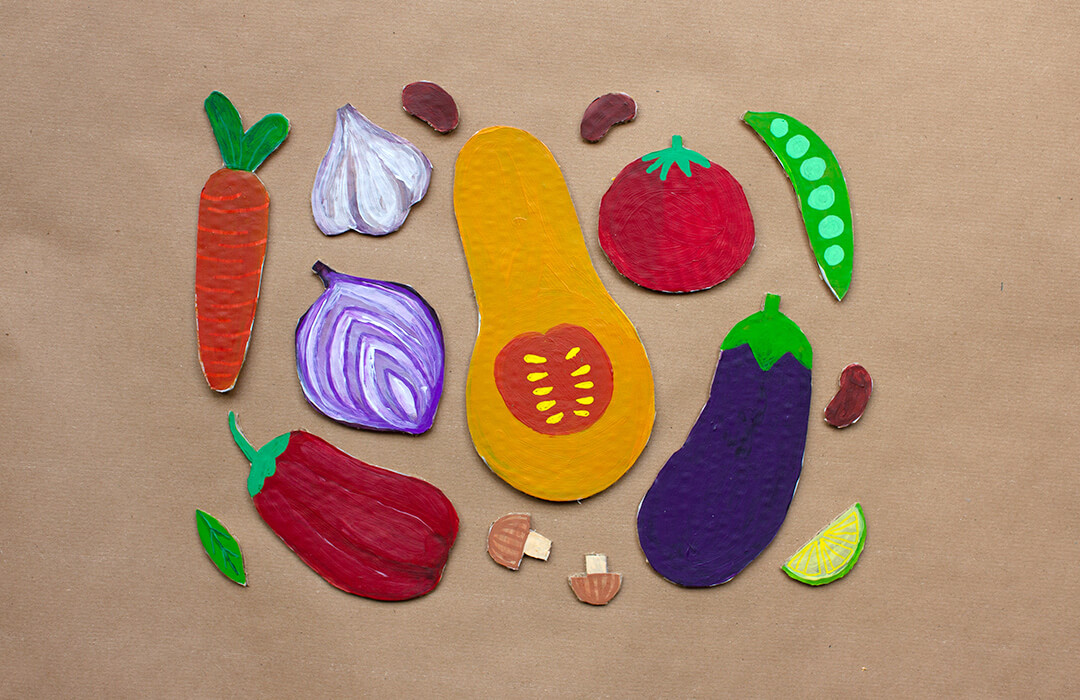 STEP 5
If you're making this with younger kids you could stop at Step 4, but to make the puzzle more challenging cut the shapes further into smaller puzzle pieces.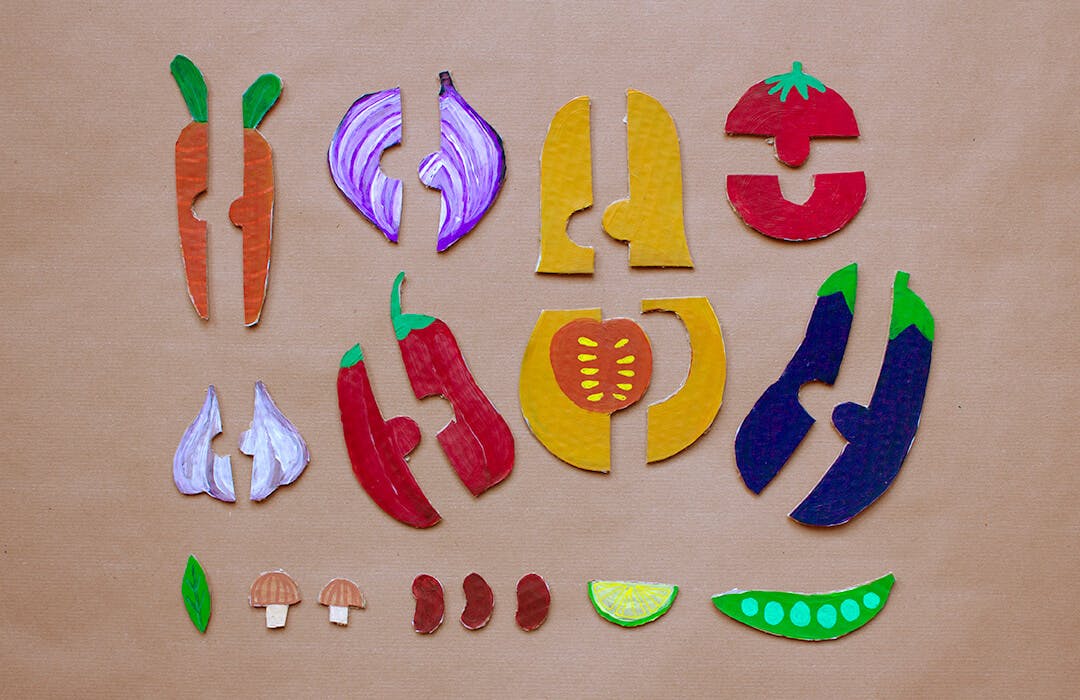 STEP 6
Grab the card that remained when you cut your shapes out in Step 4. Apply glue to the yellow side and stick it to the second rectangular piece you cut out in Step 1. Then paint it all one colour - this will be your puzzle tray.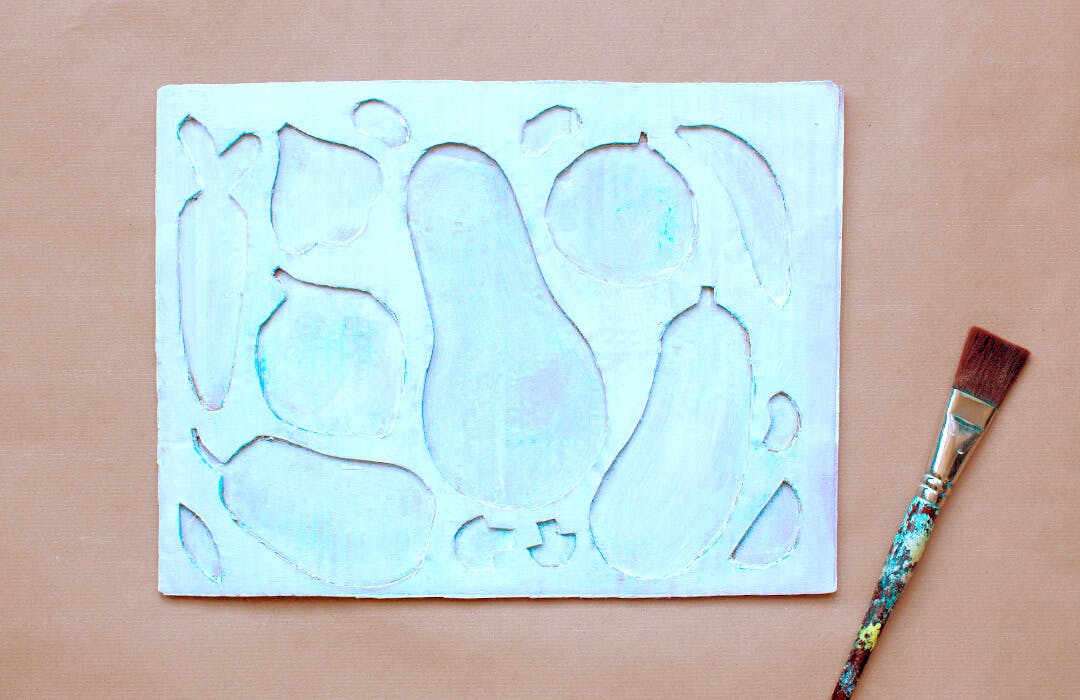 STEP 7
Play! You now have your very own DIY puzzle.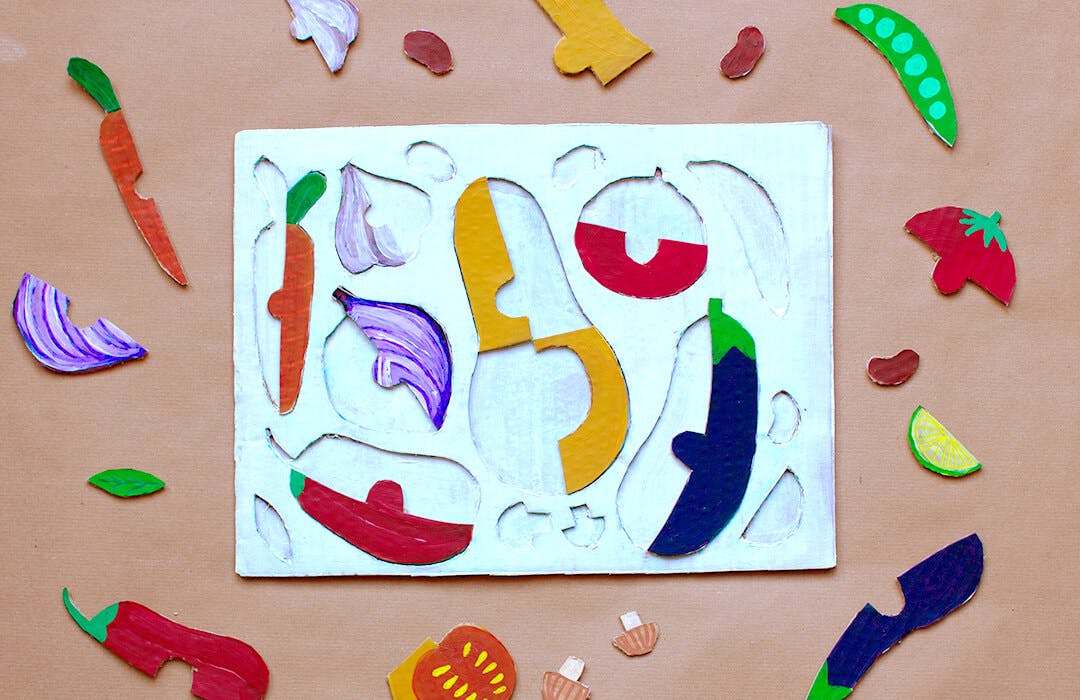 ---
By Laura Barns
Laura is our Copywriter, who is obsessed with the Hearty Roots Stew (and has been known to eat a double serve for lunch on more than one occasion). On her day off you'll find her walking her puppy Ralph, stopping off at bookshops and cocktail bars along the way. 
---
Let us take care of dinner
We help to make eating more plants easy and delicious. Fancy letting us take care of dinner? Check out our delicious meals here.