Lifestyle
Upcycle Your allplants Box Into This Arcade Game For Kids
by Laura Barns
8min read
Looking for free craft activities you can do at home with your kids? Look no further. This cheap craft offers hours of entertainment, we're still playing it in our coffee breaks. So grab yours, and we'll show you how to turn your allplants box into a DIY arcade game for kids.
The aim of the game is to get the brussel sprout through a maze of obstacles and into a hungry mouth. This activity uses minimal equipment - an allplants box, tools for cutting and sticking, and some paper and felt tips. It's a perfect way to spend an afternoon doing some cardboard engineering with the little ones. Let's get crafting!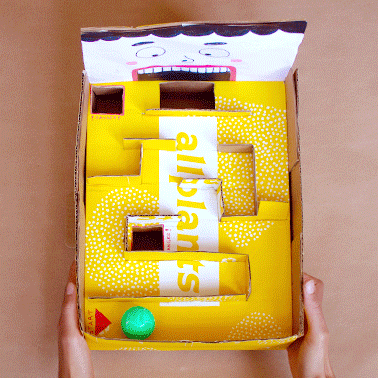 What you'll need

1 allplants box
Scissors
A4 paper
Felt tips
A small ball (this could be a marble, a ping pong ball, a ball made out of blu-tac, or even a real brussels sprout)
A pencil
A craft knife (used by grown ups)
Glue (a strong all purpose adhesive)
STEP 1 - CUT THE BASE
Break your box down flat. Use your scissors to create the shape below. It's important that you use this exact part of the box. Keep all cut offs for use later.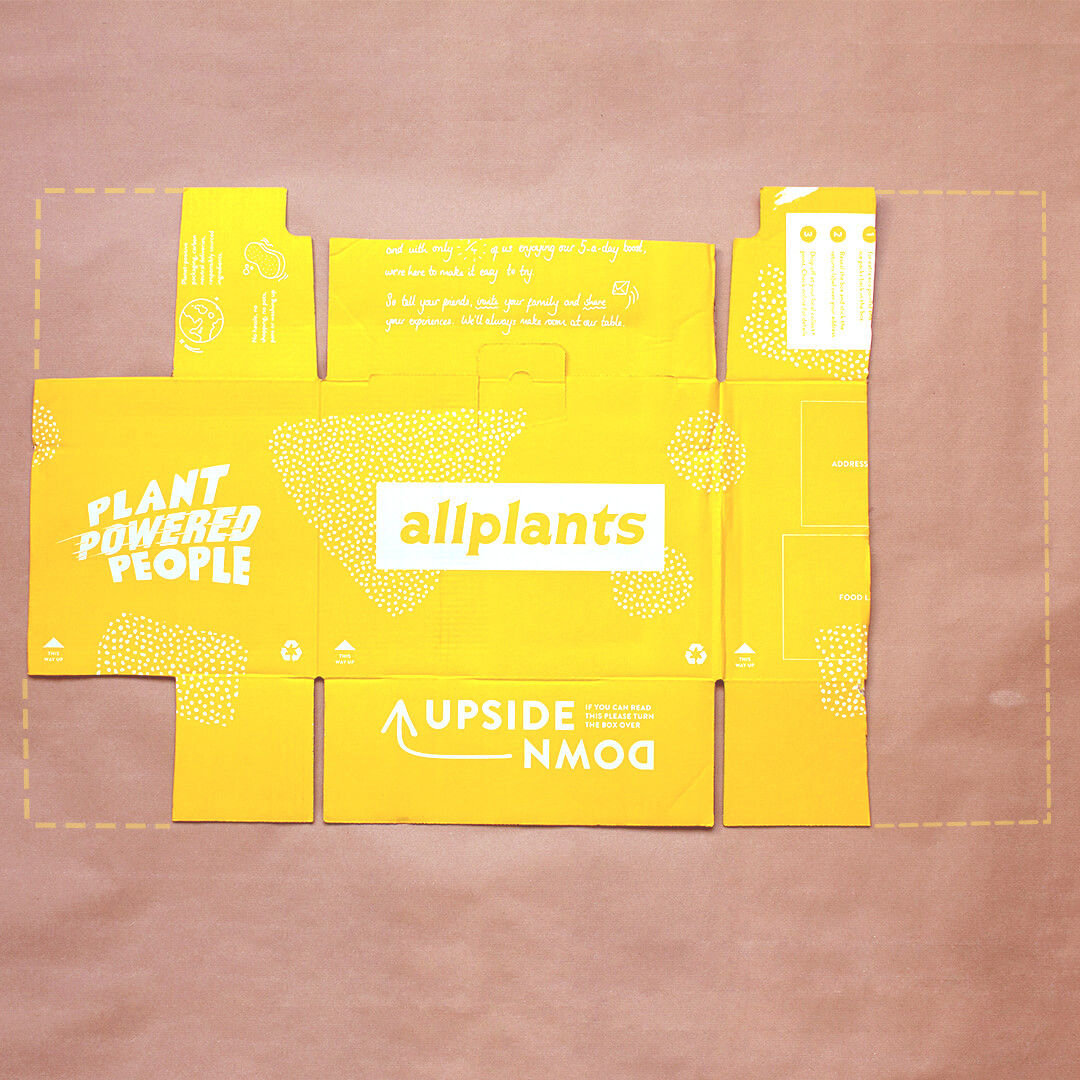 STEP 2 - DRAW YOUR FACE
Grab the A4 paper and trim it to fit onto the brown side of the box, (behind the side that says 'plant powered people'). Get your felt tips out and draw a face with a large gaping mouth like below. (The paper doesn't need to go right down to the bottom because the bottom will be obscured later.)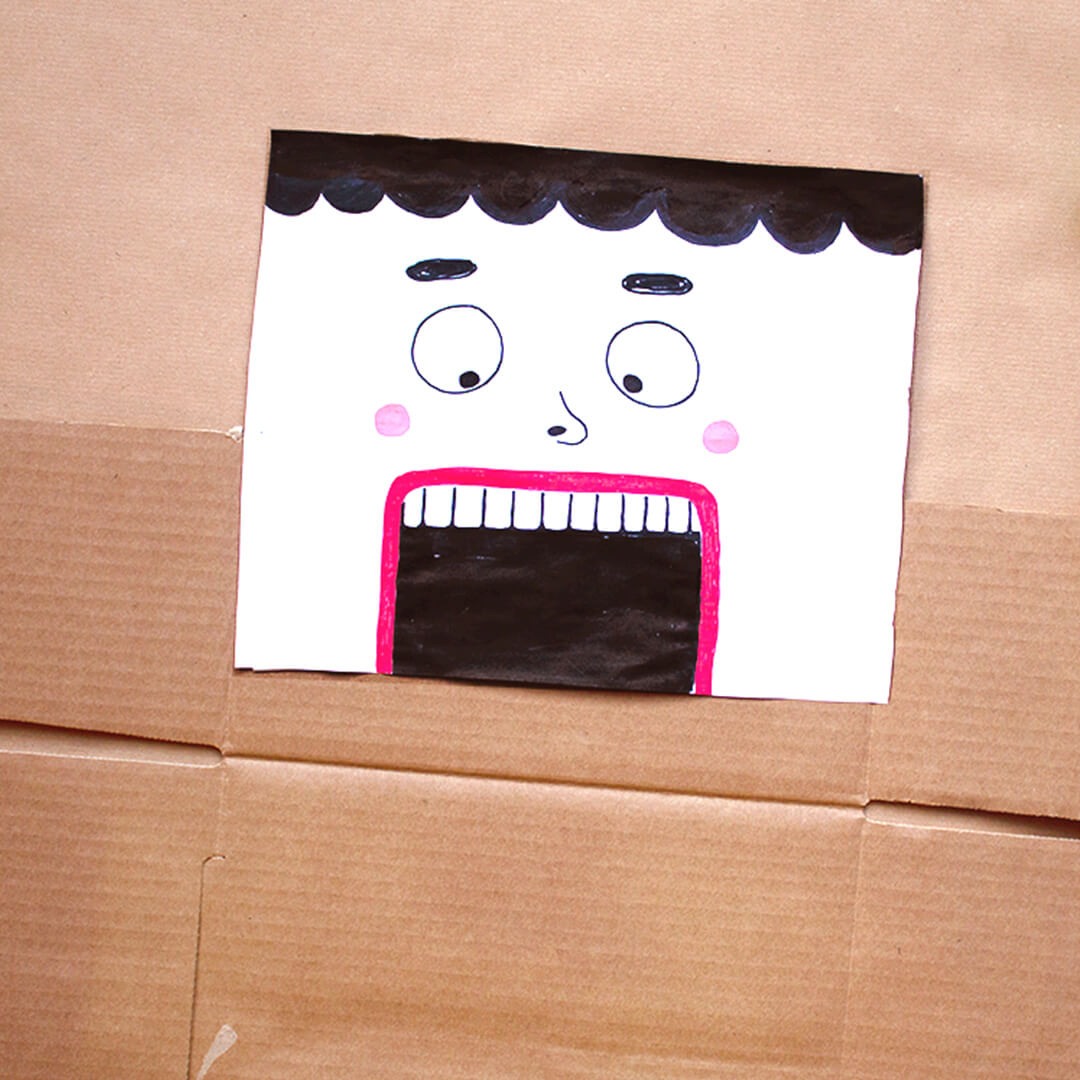 STEP 3 - MAKE YOUR SPROUT
Grab your ball and make it green to look like a brussels sprout. You can use felt tips or paints to do this. Start by colouring it all green and then draw some leaf details on it with a light green or white felt tip. 
STEP 4 - BUILD THE BASE
Build your box flat-lay back up and glue the sides together. It should look like the photo below.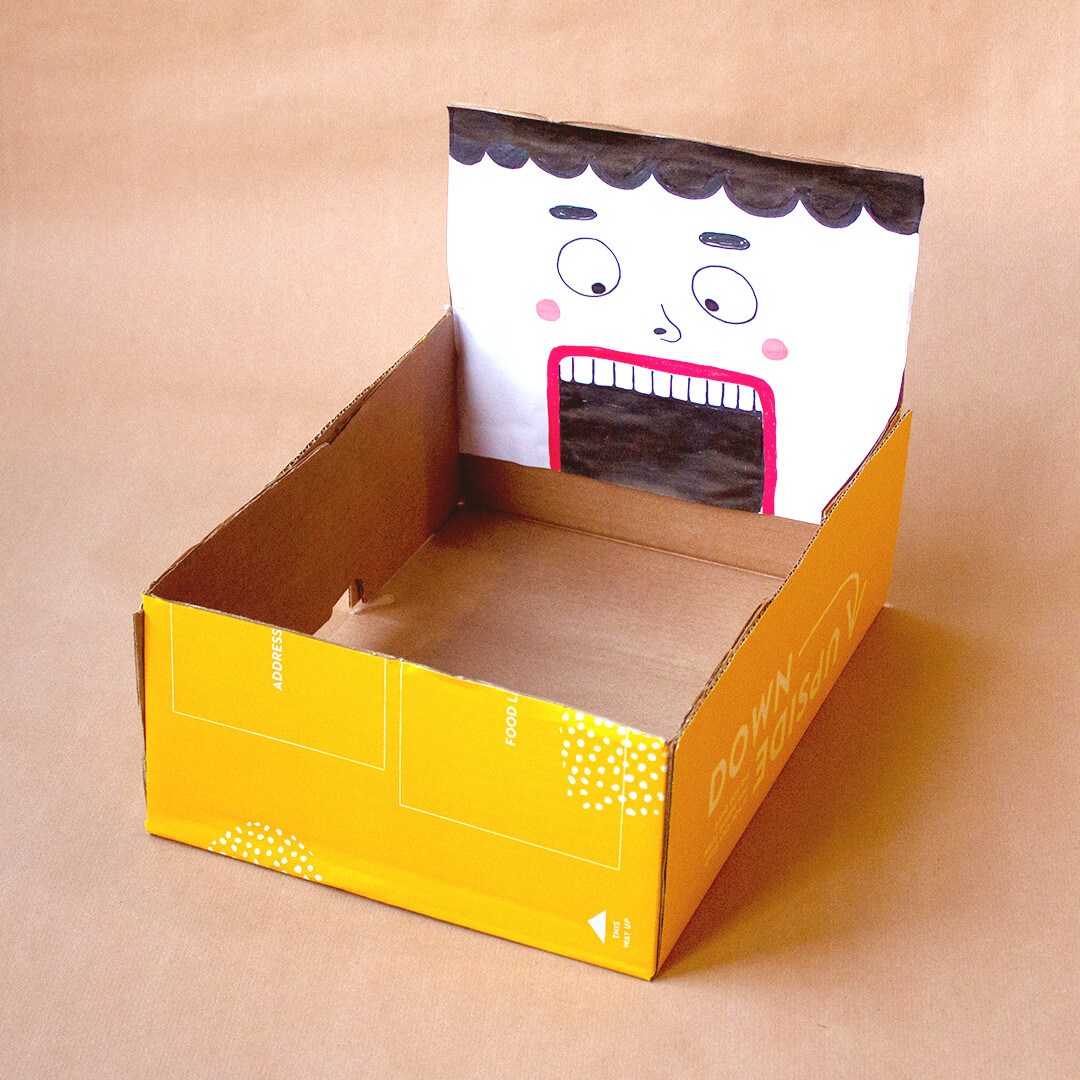 STEP 5 - MAKE THE MAZE BASE
Take the remaining part of the flattened box with the allplants logo on it and cut it to look like the guide below. Once you've cut out the shape, do the following:
Take a pencil and draw the lines of your maze (create your own maze or make it exactly like below). Make sure the distance between the maze walls is wide enough for the ball you've got. 
Once the lines are drawn, cut through them with a craft knife, then stick one end of your scissors in and jiggle it around to widen the slit for the walls.
You'll need to create 3 holes. The two of the squares are 'danger' holes that you must try not to get your ball in. Mark these with a red outline and the words danger. The third hole is the 'mouth' - your scoring hole.
It's important that the rectangular arch on the left hand side is cut in that exact position, this will ensure your ball can get out of the box.
Mark the start of the maze in the bottom left with a felt tip pen.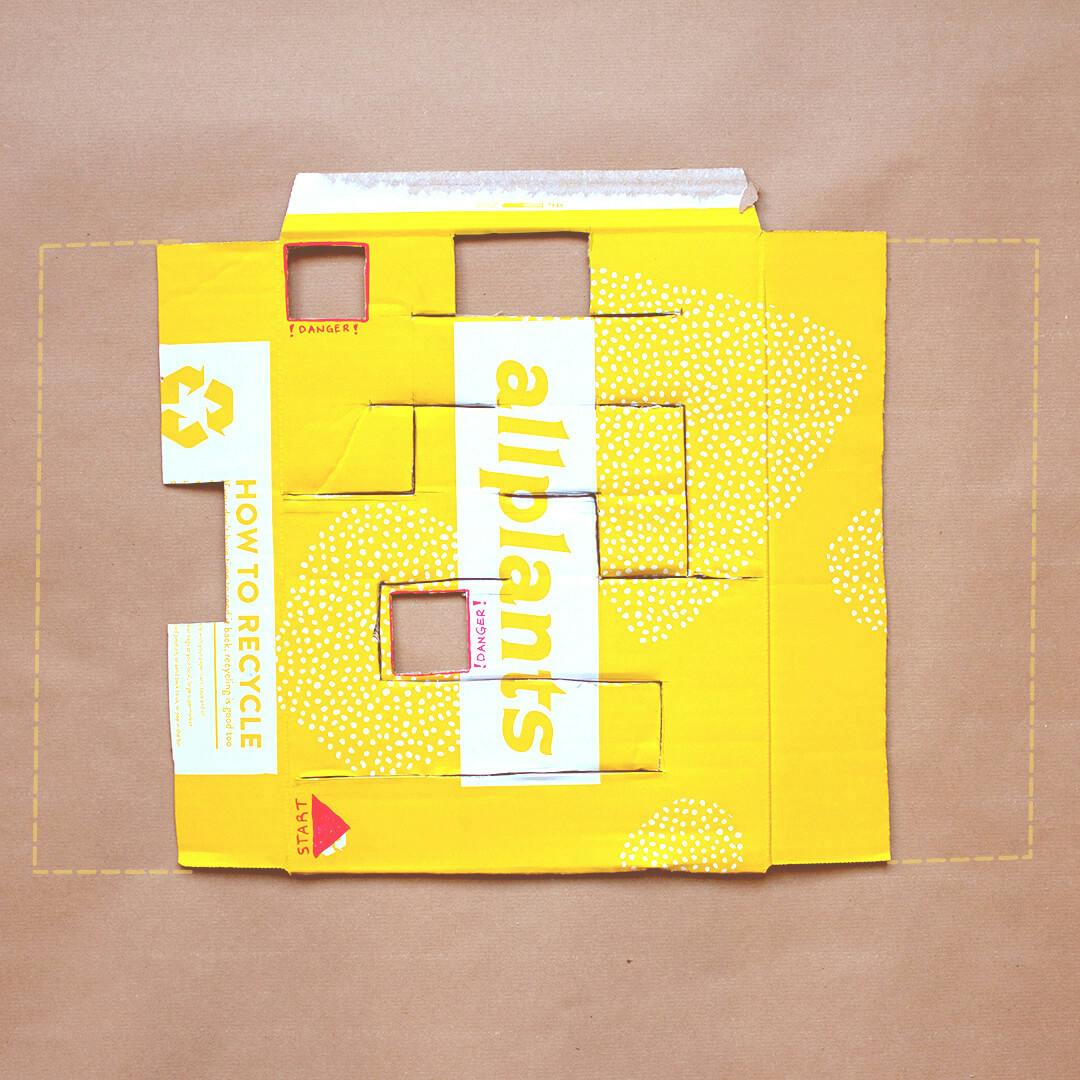 STEP 6 - MAKE THE WALLS
Make walls for your maze with the off-cut pieces of card you have remaining. Use a pencil to measure the length they need to be according to your maze lines, and make them roughly the same height.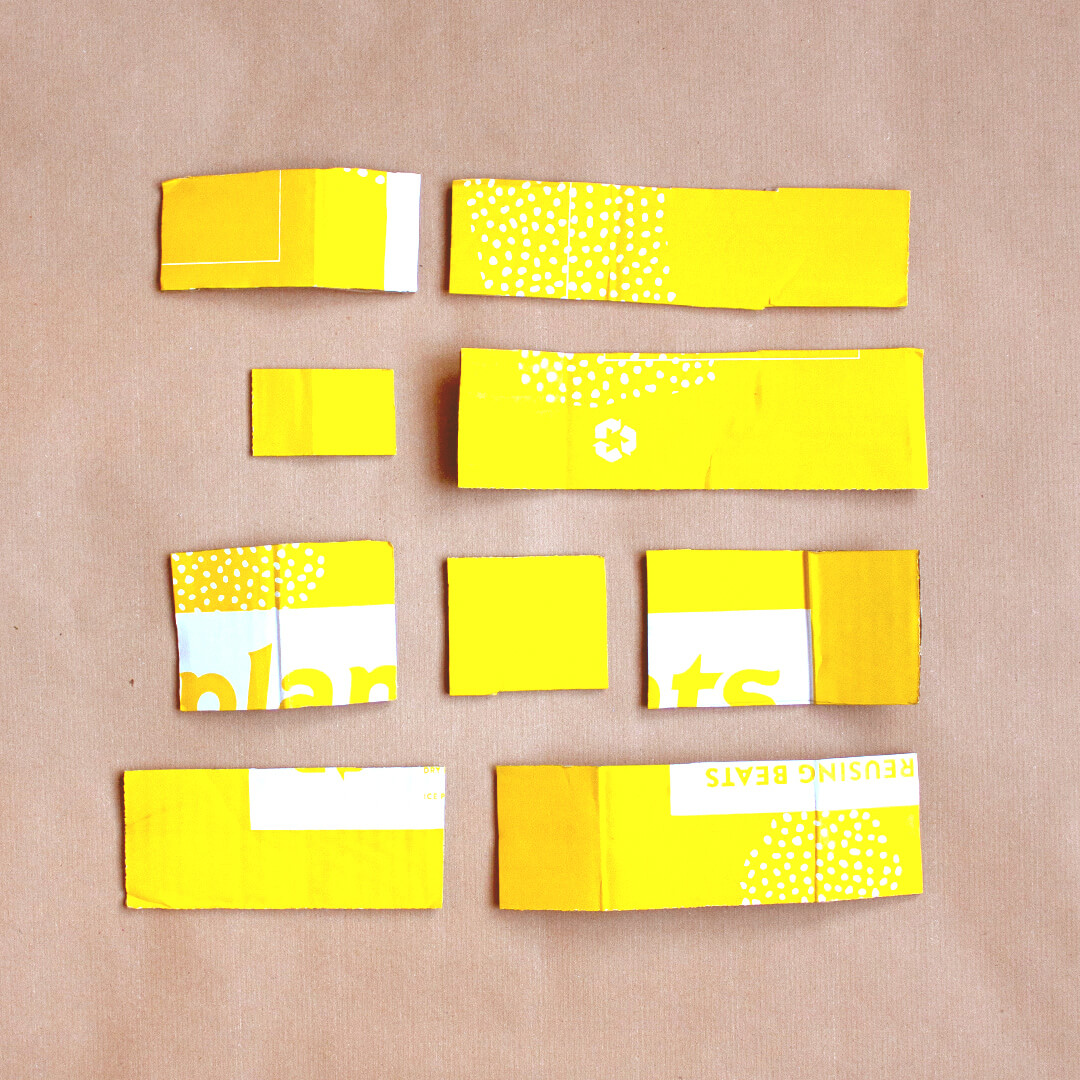 STEP 7 - BUILD THE MAZE
Slot your walls into the base you made in Step 4. The cards should go about halfway through the slits.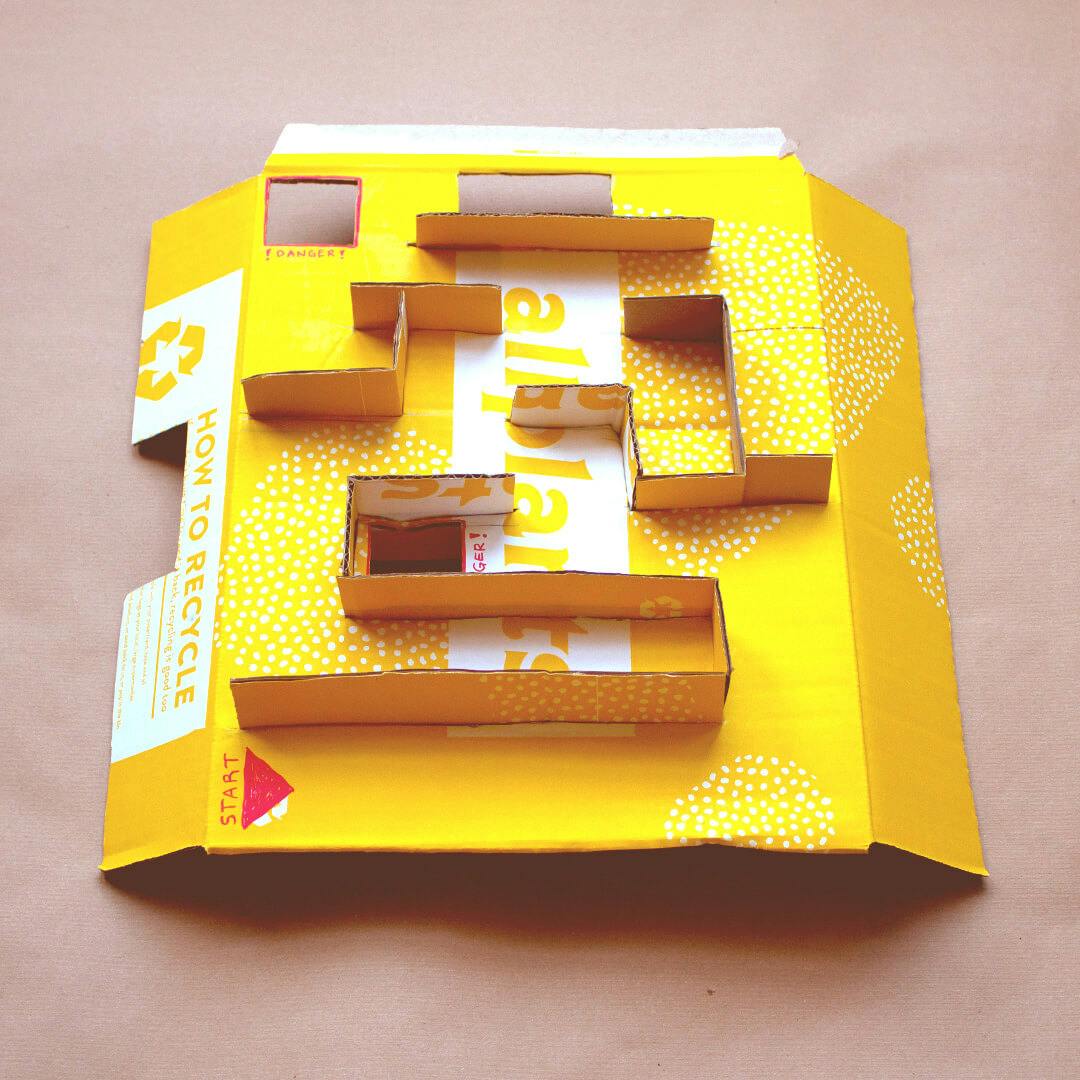 STEP 8 - ASSEMBLE
Slot your maze base into the box from Step 3 - it should fit snugly without the need for adhesive. Give your game a test run. Make sure the holes are big enough for your ball and that the ball easily spits out of the side after they fall in. If any holes aren't big enough, grab your craft knife and extend them.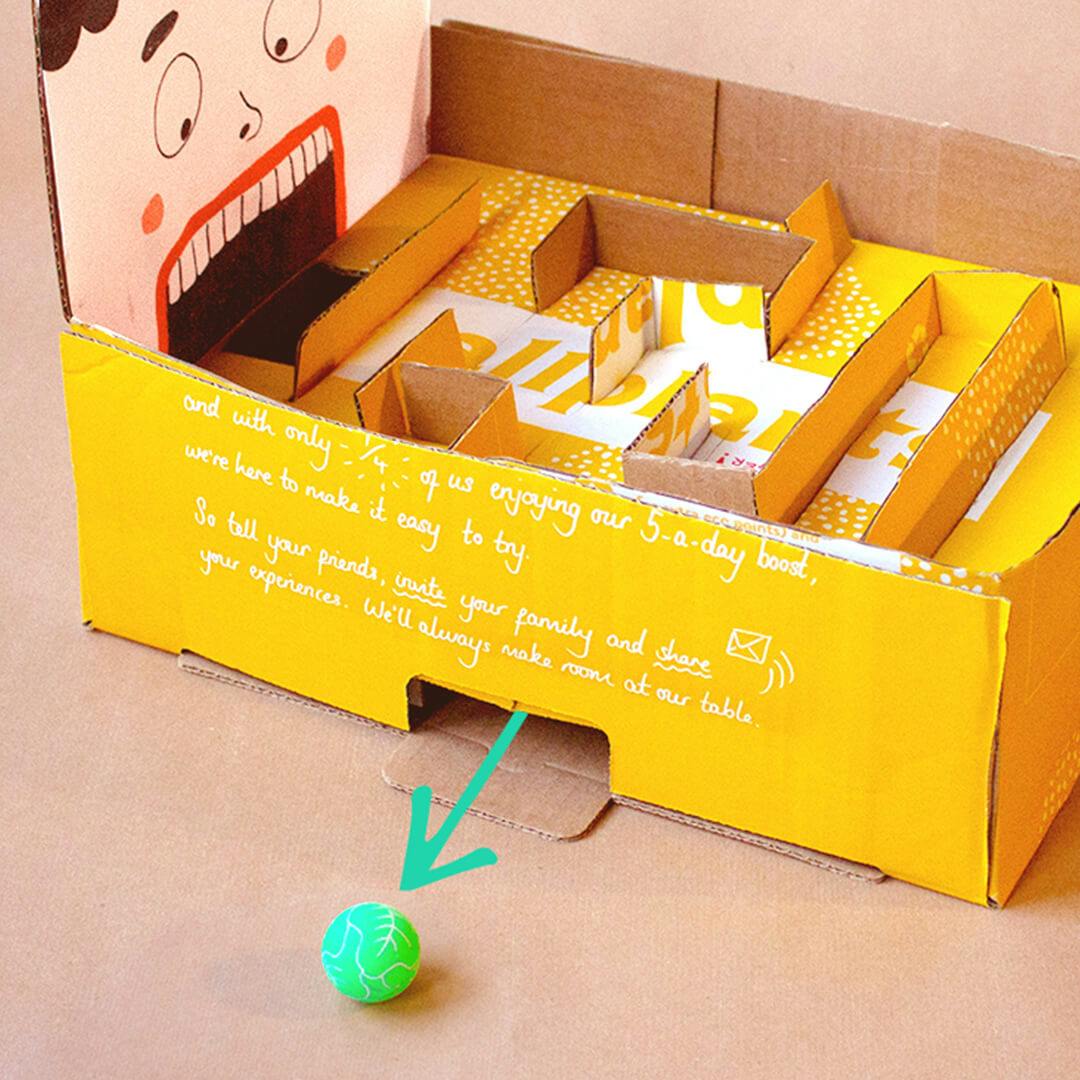 STEP 9 - HAVE FUN
Now play! See how fast you can get the ball in and improve your time. Top tip - push the maze level slightly down near the start side to make the game harder (this will put an extra opposing force of gravity on your sprout). 
If you make this, or anything else from our boxes, we'd love to see it! Email us a pic to kitchen@allplants.com or tag us on Instagram.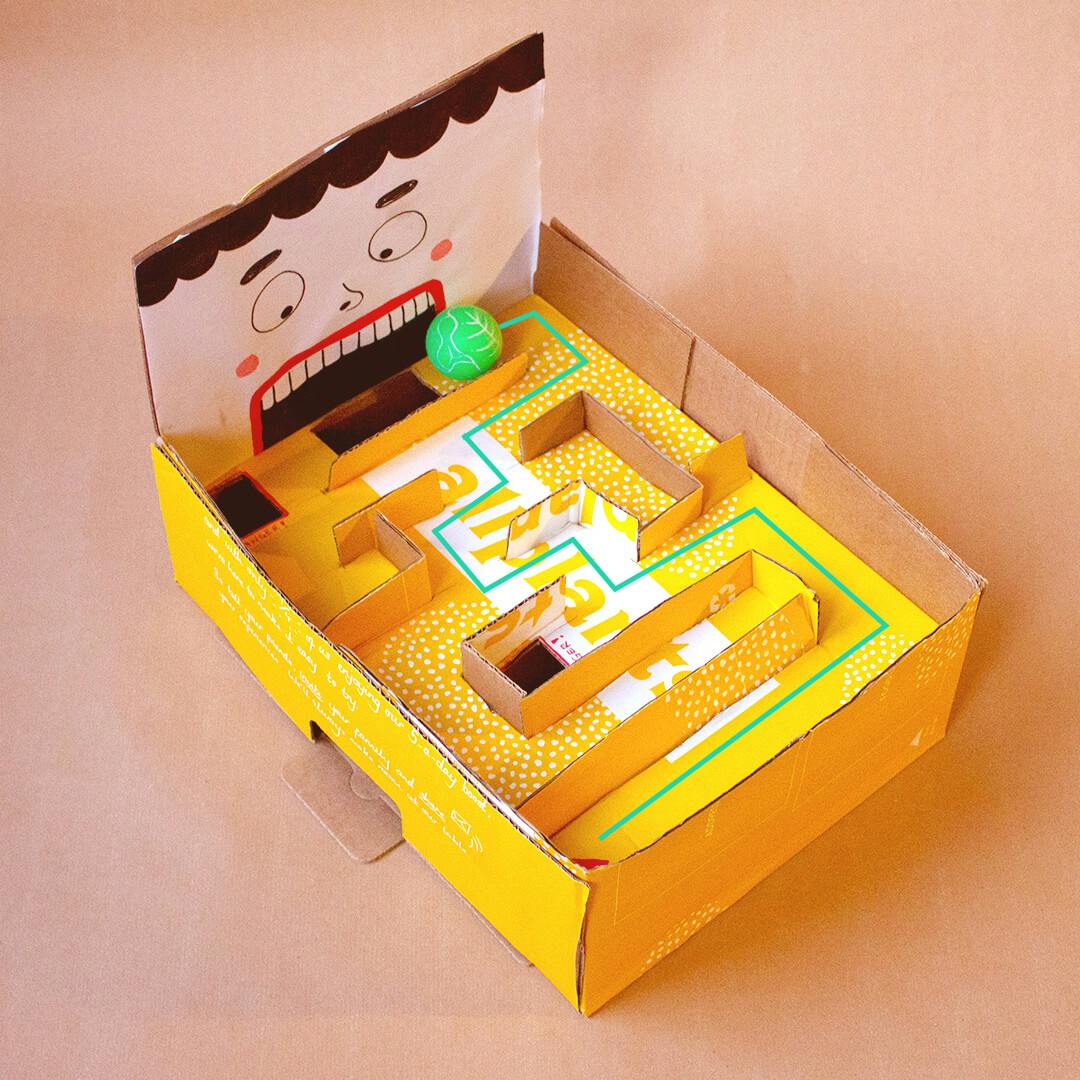 ---
By Laura Barns
Laura is our Copywriter, who is obsessed with the Hearty Roots Stew (and has been known to eat a double serve for lunch on more than one occasion). On her day off you'll find her walking her puppy Ralph, stopping off at bookshops and cocktail bars along the way. 
---
Let us take care of dinner
We help to make eating more plants easy and delicious. Fancy letting us take care of dinner? Check out our delicious meals here.
Shop now