Discover comfortable, bistro-style settings, modern bars that are perfect for a night out on the town, or hip Hackney home bases where wine is the main drink of the day. But most importantly, discover delicious vegan-friendly drinks at some of our favourite wine bars in London perfect for those following a plant-based diet.
Or, if you're after a wine-filled night in, check out our round-up of the best vegan wines here as part of our Vegan Shopping Basket series.
Image source – Sager + Wilde
Sager + Wilde, Hackney
No London wine bar list would be complete without this East London highlight. It has a great selection of wines from all over the world with nibbles to match. Thanks to its glittering reputation in the London food and drink scene, it's almost impossible to go there and not run into someone from the wine trade. The wine list changes every day depending on what new and crazy stuff they are into and what old cellars they raid, and there's always at least one vegan option on the menu to enjoy.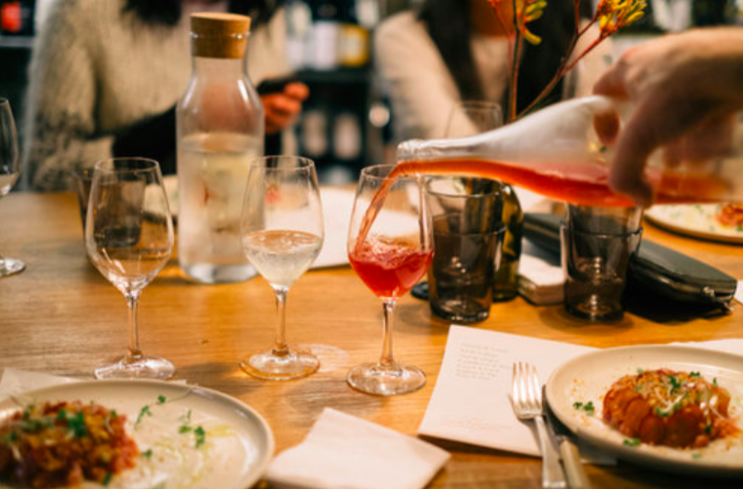 Image source – P Franco
P Franco, Clapton
What started out as essentially an incredible place to get a quick bottle from, it quickly changed into one of the most searched out spots to spend the evening in the city. This is on account of the new management and a bunch of London's most skilled gourmet specialists heading up the team. Everything began in 2015 when William Gleave (the head chef at Garagistes) assumed control over the kitchen. From that point forward, the spot has been the home of ex-Clove Club culinary specialist Tim Spedding and Anna Tobias (previous head gourmet expert at Rochelle Canteen). So when it comes to varieties of wine, including plant-based, these guys know their stuff (and then some).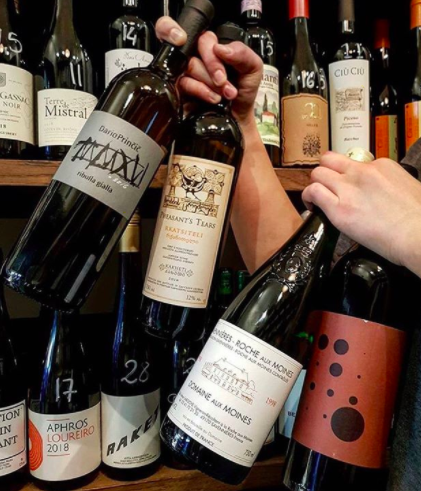 Image source – Salon
Salon, Brixton
Salon along Brixton's Market Row is an amazing spot to experience, especially its first-floor bar, or on its seats overlooking the market for some people-watching. Wines are available by the glass or bottle, with a changing menu that often includes multiple vegan options. They also serve tasting menus of either four or seven courses if you're in the area and are feeling particularly fancy.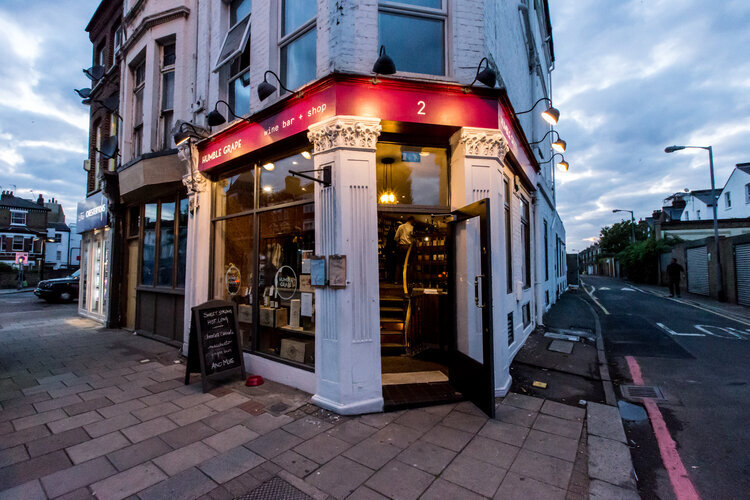 Image source – Humble Grape
Humble Grape, Battersea
This is a wine bar team with a difference, as their aim is to make wine accessible to everybody – including vegans. No inquiry is too basic, and is answered with warm by the friendly staff. In fact, you're encouraged to ask who, what, and why as to the origins of their wine menu. If you're a wine expert, you'll also be taken care of here, and will have up to 400 wines to choose from.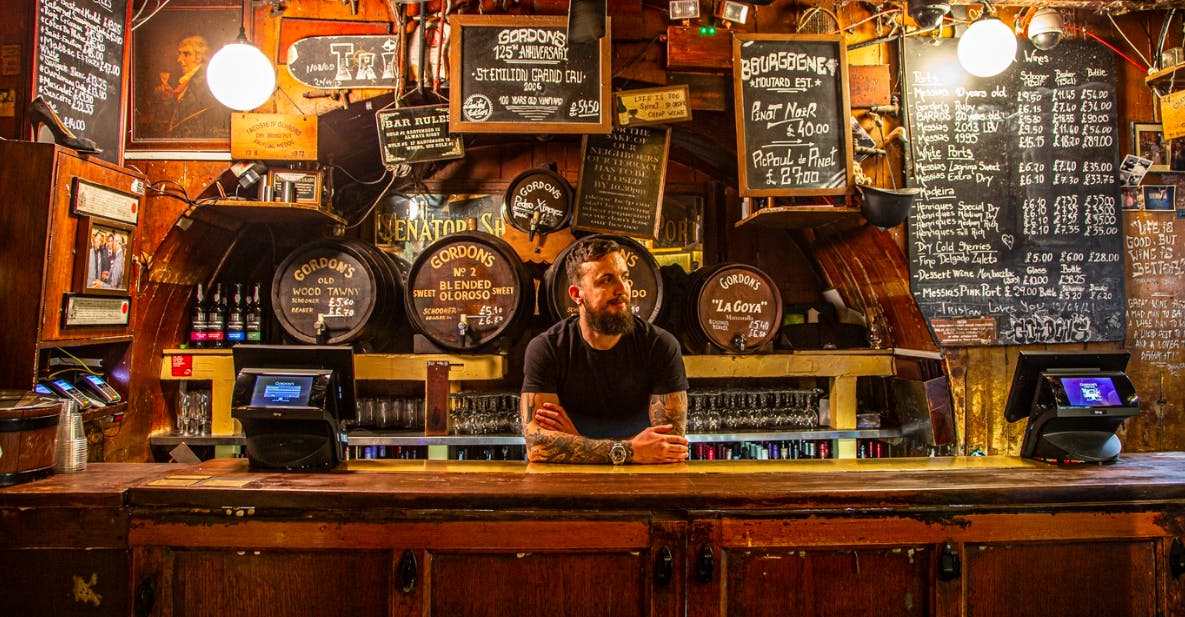 Image source – Gordon's
Gordon's, Charing Cross
One of the most popular wine bars in the city, particularly with tourists, this absolutely deserves a spot on your list, and as soon as you step inside, you'll see why. Gordon's Wine Bar is believed to be the most established wine bar in London having been set up back in 1890. The team have kept the stylistic theme from the past, and sell wine while serving conventional and very much loved grub, with plenty of vegan options of both.