Lifestyle
What Happened When Bimini Sat Down To (A Vegan) Brunch With Sadiq Khan 
5min read
Over the past 36 hours the internet has once again been broken: This time the culprits were none other than Bimini Bon Boulash and Sadiq Khan. Just two huns having brunch or was there more to it? Keep reading to find out.
The latest answer to the question of 2021, 'UK Hun?', is currently a resounding yes, knowing that Bimini is front and centre of London reopening its hospitality scene. So, here's what happened when our favourite vegan made some time in their busy schedule to hang out with the Mayor of London.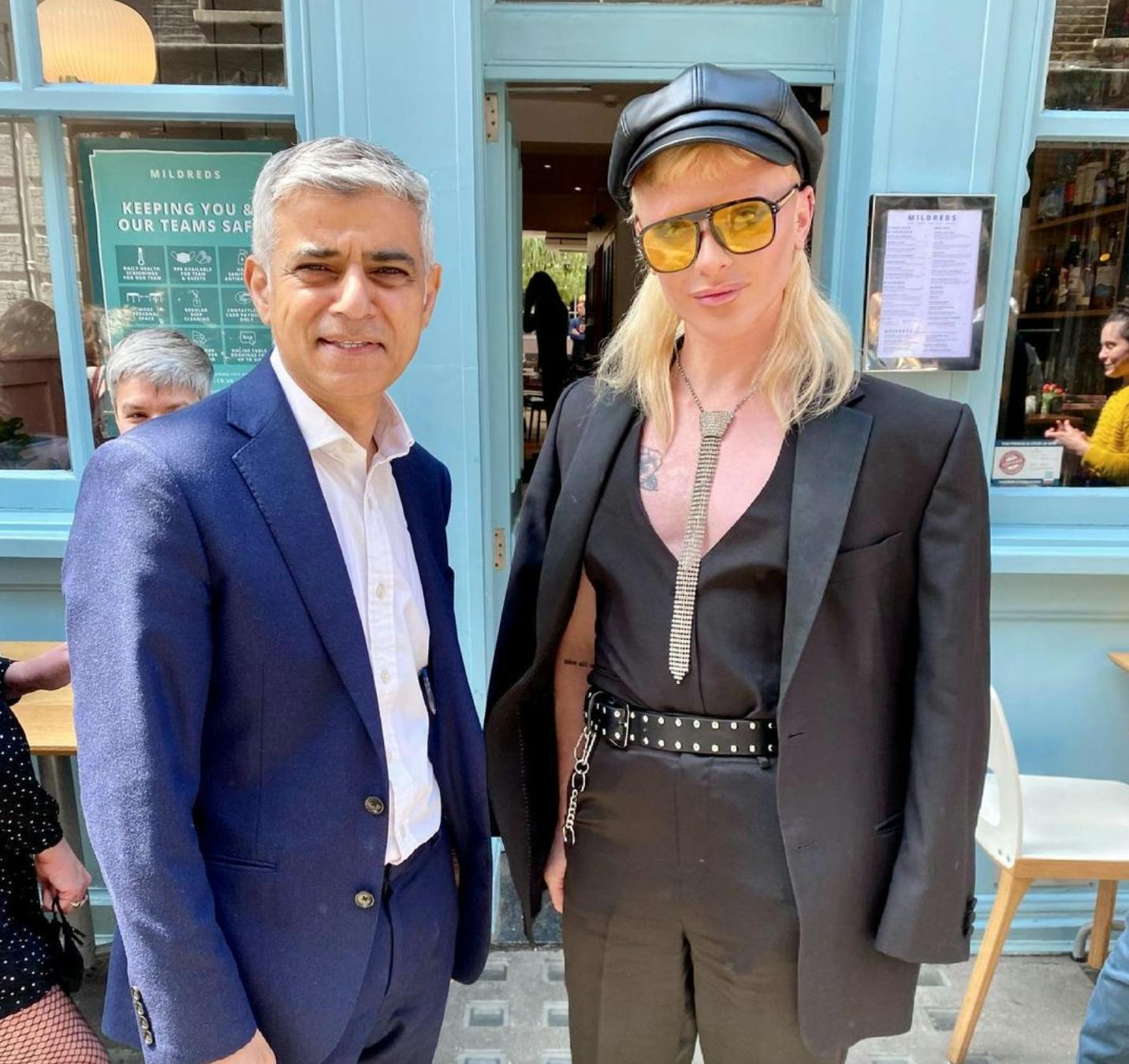 Photo credit: Instagram @biminibabes
Who are they both – a quick recap 
For anyone who wasn't glued to iPlayer during Bimini Bon Boulash's display of quick wit, thought-provoking, conceptual and beautiful looks, they were a finalist in the most recent series of Ru Paul's Drag Race UK (Series 2). Not only is Bimini a pivotal personality in London's creative scene, but they also use their voice to talk about vital social issues.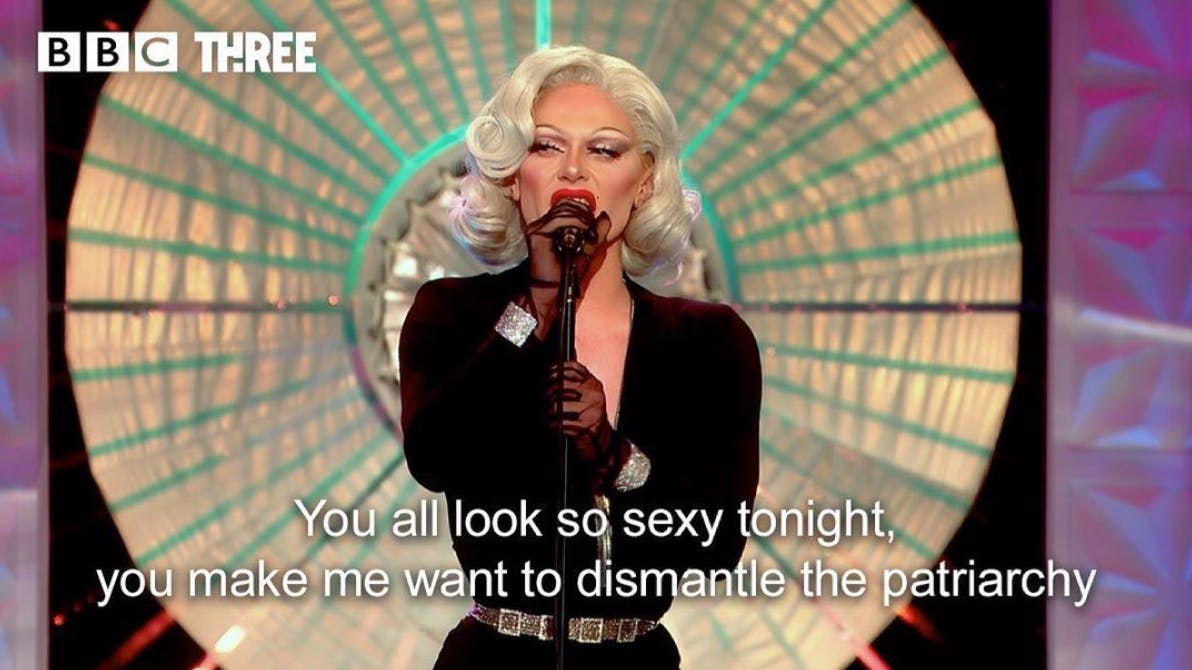 Photo credit: BBC THREE
They articulate the importance of queer spaces, trans-rights, non-binary existence and have shared first-hand how the past 14 months have affected the hospitality and creative industries – just scratch the surface
And that happy-looking chap on the left? It's none-other than recently re-elected Mayor of London, Sadiq Khan. (Can confirm his smile is 45% election victory, 55% meeting an icon of our time and 100% knowing he's about to eat the best vegan brunch of his life – maths)
So, why did these two meet up?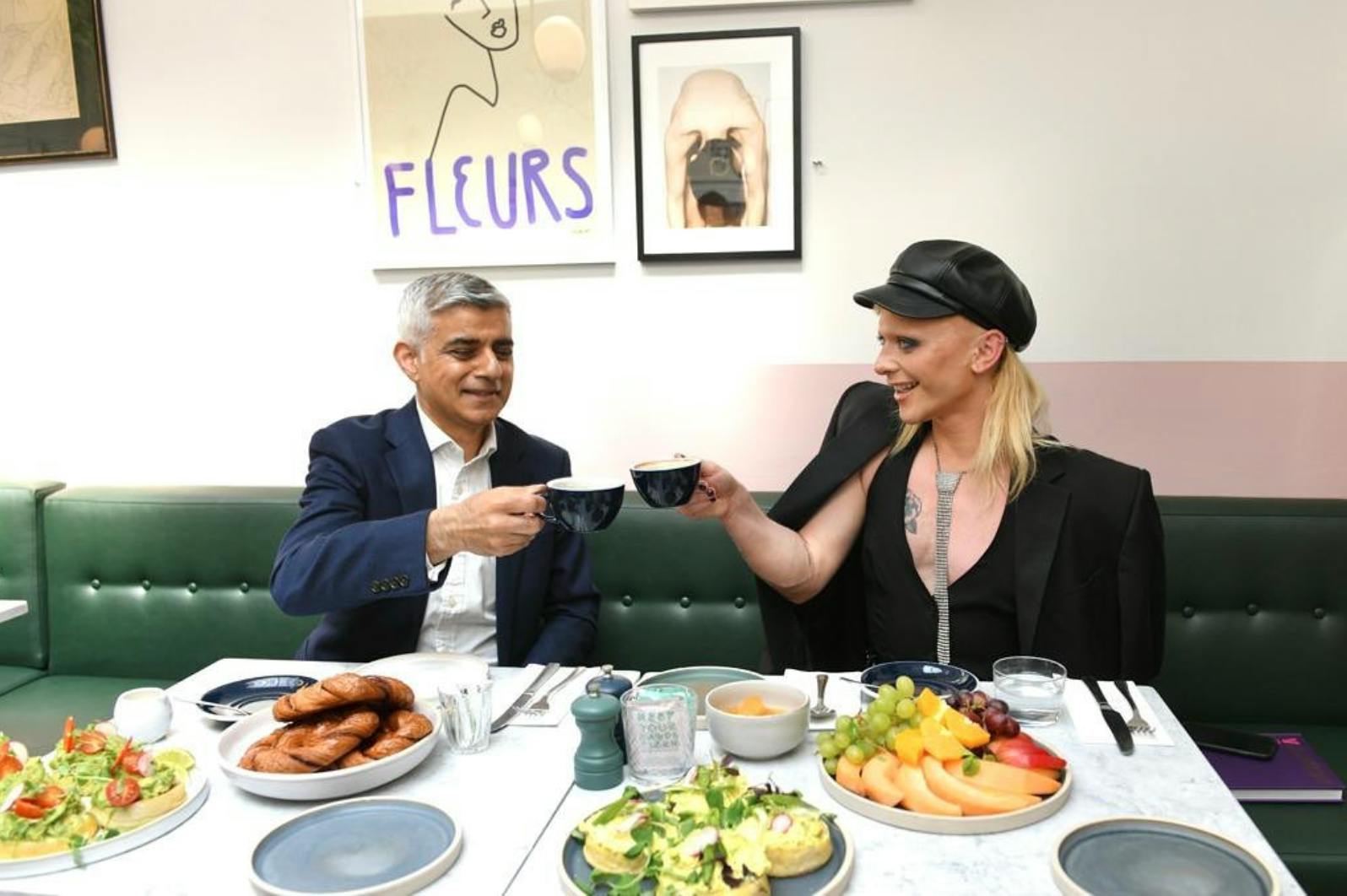 Photo credit: Instagram @biminibabes
This was a working brunch, make no mistake. The pair discussed and publicised the Let's Do London campaign – an initiative from the Mayor's office to get the hospitality and tourism industries back on their feet.
Bimini said on Instagram to their 829,000 followers that it was to 
'chat about the importance of supporting venues and businesses, particularly queer spaces, now that London is back open again. We're one step closer to being fully together again and the energy in the air is electrifying.'
They also discussed 'London's vibrant culture, the importance of nightlife', but there was a considerate warning too, to 'be safe, sensible and [...] support our city'.
Photo credit: Gay Times
According to Pink News, 'The £6m campaign is aiming to boost London's culture, hospitality and retail industries in the wake of the COVID-19 pandemic' including venues, chefs and artists. As 'Khan has also long been an open supporter of LGBT+ rights in the UK capital' it's safe to say the pair might have touched on 'urging the government to push forward with reforms to the Gender Recognition Act' as well.
Enough about that, where did they eat?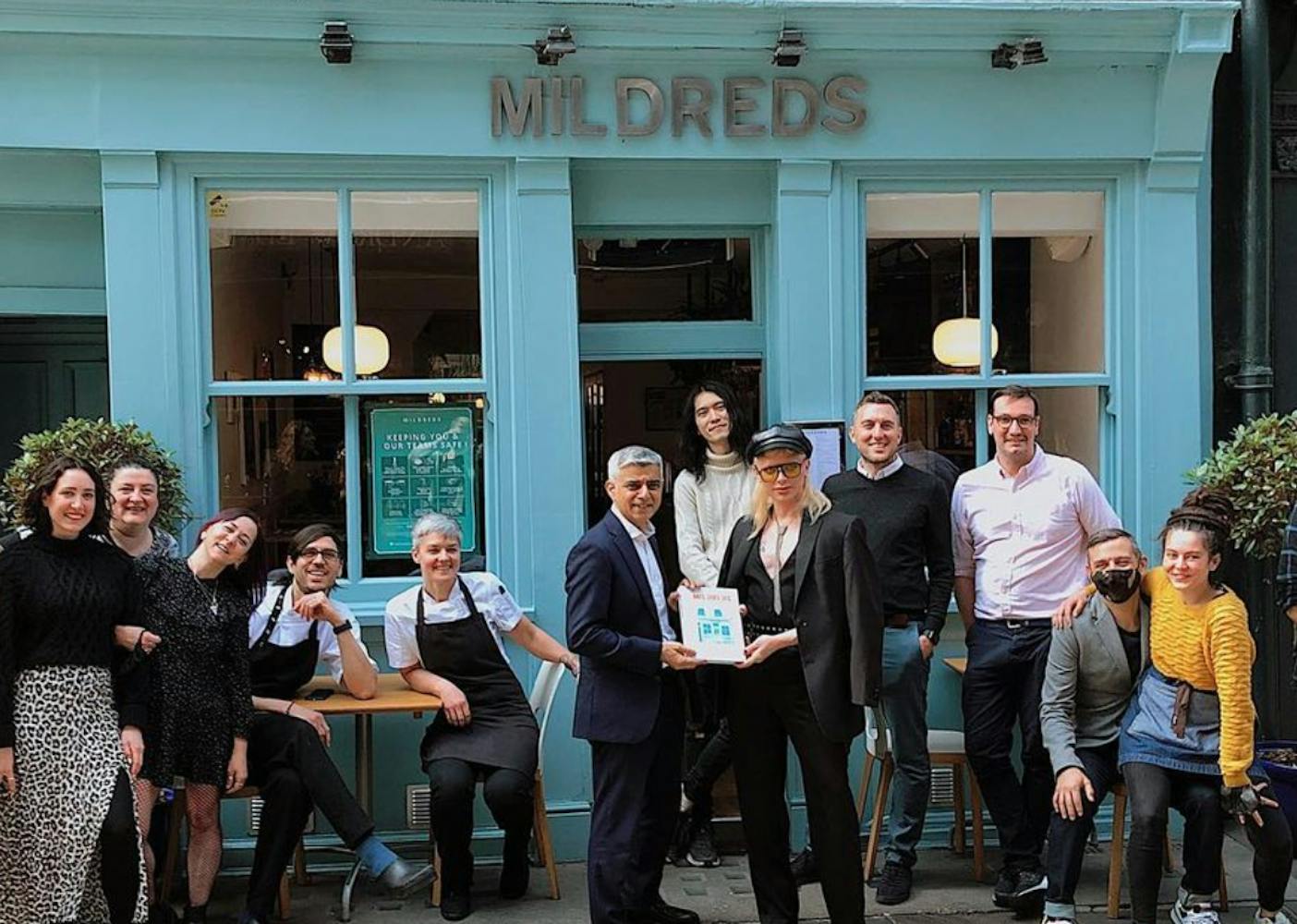 Photo credit: Instagram @mildredsrestaurants
The two met outside Mildred's (plant-based hot spot) in Soho, London. The small vegan and vegetarian chain has been around since 1988 and has adapted heavily during the pandemic to deliver quality food through Deliveroo, ingredient boxes and vegan baking kits.
The pair were the first to be seated as the restaurant reopened its doors in the latest easing of lockdown restrictions in the UK (17th May).
And more importantly, what did they eat?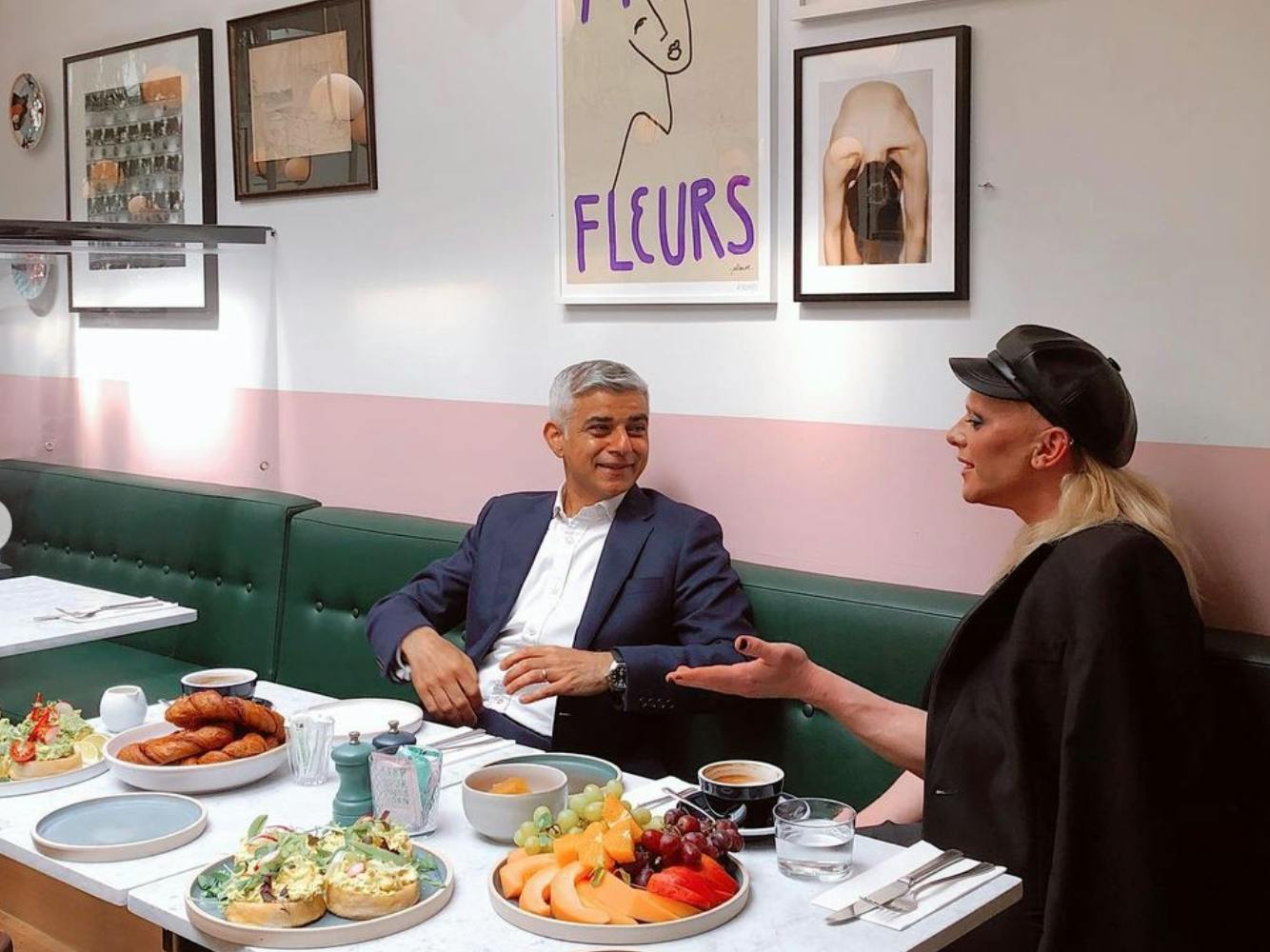 Photo credit: Instagram @mildredsrestaurants
By the looks of things, the lucky duo enjoyed a veritable feast at Mildred's. The table was filled with scrambled tofu (Bimini's favourite dish in London), smashed avocado on toast, enticing vegan pastries and a large bowl of fresh fruit. It seems like their meeting was fueled by the restaurant's famous coffee too! After all, oat milk lattes are the eys of the face. 
If great starters and sharing plates, classy mains and indulgent puddings are your thing, then one of Mildred's four locations (Soho, Camden, Kings Cross and Dalston) is worthy of adding to your list.
What to expect next
Other than Bimini for future Mayor of London (not a joke, just a fact), we're excited to see them headlining shows, festivals, writing books and just generally appearing on the cover of every magazine as East London's plant-based Princess. 
We're also hoping small businesses and queer spaces will start to thrive again and not just survive. 
---
By Fabian Jackson
Fabian is one of our lovely Content Marketing Assistants who loves writing almost as much as he loves coffee, old episodes of Escape to the Country (no judgement here), and cooking up a storm in his kitchen.
---
Let us take care of dinner
We help to make eating more plants easy and delicious. Fancy letting us take care of dinner? Check out our delicious meals here.
Shop now