Lifestyle
Confessions of an Occasional Vegan: On the perils of cheese made from coconuts
by Katie McLurg
5min read
Hi I'm Katie, a (partially) reformed nugget-enthusiast and long time milk chocolate lover. After joining what was then a small, wonderfully welcoming but entirely vegan allplants team in 2018, I have learned more than I ever thought there was to know about life on the inside. Call me the Louis Theroux of plant-munching. I'm here as your part-cheese spirit guide to help you navigate the world of vegan adjacent living.
There aren't many things I am more opinionated about than food. Cheese (and chocolate) in particular. In fact, I have no idea how there's space for 60% of me to be water with that much Halloumi in my system. I know from our Instagram DMs that some of you feel the same, and if you are the type of person that starts dreaming wistfully about a baked Camembert as soon as August turns to September, this one's for you.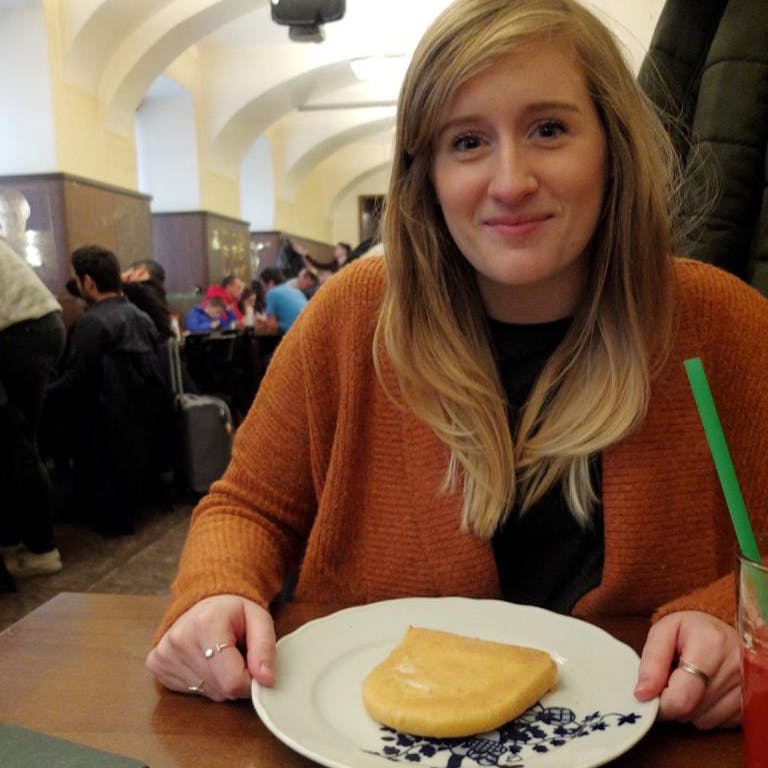 Yes that is fried cheese. Yes that was my entire meal. Yes there was slight a language barrier and very confused look from the waitress.
Vegan cheese is largely terrible. There, I said it. Better out than in...unless it's vegan cheese...then I don't want it in, well, anything. I know plenty of people who would disagree with me (some of them write for Planted, too). But when I hear people defend and recommend vegan cheese I can't help but feel like I have been dropped into a parallel universe where people don't know what food should taste like. 
Too extreme? Maybe. But cheese is my ride or die, and I'm not going to leave you without a fix. There are ways around your cheese addiction if you're looking to wholeheartedly make the swap to plant-based eating. 
Here are my top tips for veganing when it comes to breaking up with cheese:
Willicroft 'This Is Not Grated Cheese' is the one: They are correct. It is certainly not grated cheese, and it doesn't look a whole lot like it either. BUT, I would accept it atop my risotto, even dipping in for a second sprinkle from time to time..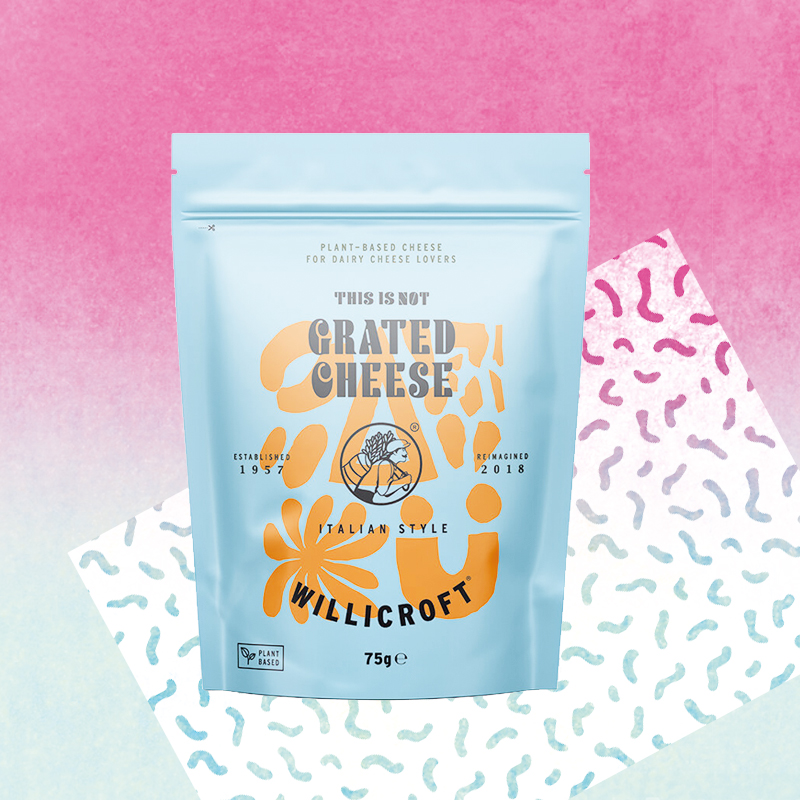 Source: Willicroft; 90s magic, my own.
Have a break (but not a Kit Kat, they aren't vegan): If you're all in and ready to commit to being vegan, stop eating cheese and don't eat replacements for at least six months to a year. Going from a mature cheddar one day to coconut-based Wensleydale the next isn't going to cut it when your taste buds still remember what cheddar tastes like. You can retrain your palate and therefore your enjoyment of alternatives this way, but you need to take a decent break for it to work.


Major on other flavours: Something I learned from a chef pal is to surround a substitute for any animal product with flavours you would normally eat with it. It tricks your brain into tasting more of that missing flavour. For example: popping some vegan cheese slices into a toastie? Add some pesto or pickle. Making a 'cheese' sauce? Add garlic and onion. Pizza? You need basil. 


Stay away from cheese as the main event: If the cheeseboard lover in you is weeping, you aren't ready for vegan cheese yet. Avoid scenarios where the flavour/texture of the cheese is the main part of the dish, but do include it where it's a nice to have. So to start with, lose the cheese board, but add a slice of Violife in your (Beyond) burger and build your way up from there.


Eat nooch responsibly: If you're a fan of a Wotsit or a Quaver and that 'cheese flavour' taste, then nutritional yeast (nooch) is a good substitute. For me, it's best on snacks like this cheesy popcorn which you would naturally expect to taste a bit more artificial, rather than trying to make it carry the full responsibility of cheesing up a main meal. You wouldn't make a Wotsit do that, would you?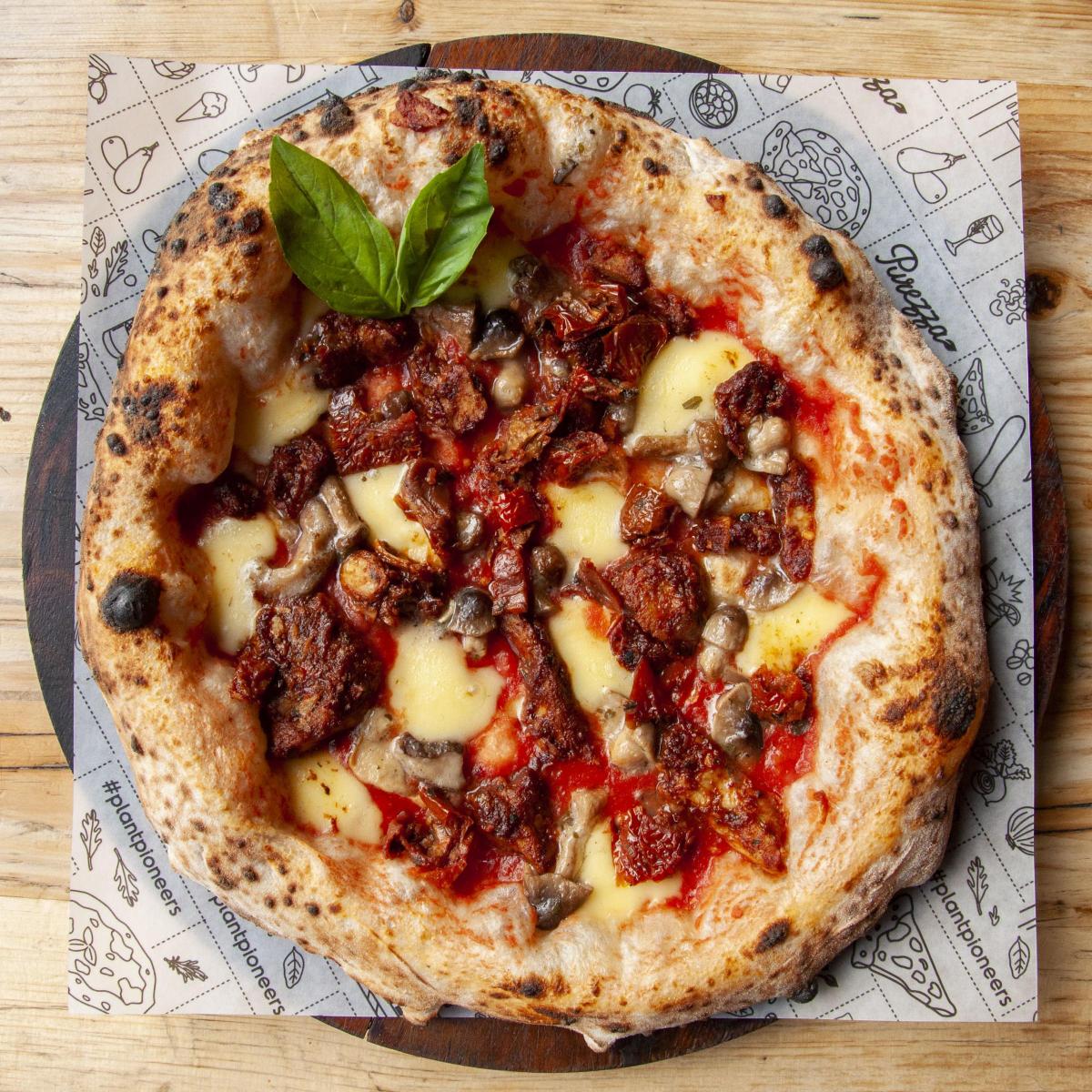 Source: The Argus
Half-life it like a nuclear substance: This is more realistically the world I live in. This year just try eating 50% of the cheese you eat now, next year cut that by 50% and so on. There's no reason to let your love of cheese prevent you from eating more plants. It is the biggest struggle for many, so leave it til last and chip away gradually.
If I offended you with my cheese chat let's talk about it in the comments, especially if we work together. If you are subbing out cheese this year, what for? Let me know!
----------------
At allplants we make trying to eat more plants an easy, judgement-free choice. With all this cheese chat, you will definitely need at least two Mac and Greens in your box. Shop now and use OCCASIONALVEGAN10 for £10 off your first order.
---
By Katie McLurg
Katie is our Head of Creative, head of crafts (ask her about her Harry Potter-themed gingerbread houses) and head of looking-after-allplants-pups, which is totally a thing. As well as baking, painting, drawing – you get the idea – on her day off you'll find her giggling with her godson, or eating our Mushroom Risotto.
---
Let us take care of dinner
We help to make eating more plants easy and delicious. Fancy letting us take care of dinner? Check out our delicious meals here.