Lifestyle
How to Build a Sustainable Skincare Routine
by Emily Harris
6min read
If you have some free time in the evenings, are feeling slightly more stressed than normal, or are even suffering from 'maskne' (acne from wearing a face mask), then upgrading your skincare routine could make you feel calmer and help your skin, win-win. 
You may have already made the switch to cruelty-free and vegan skincare products, but how sustainable really is your routine? If you've recently been watching Skincare by Hyram videos on YouTube or flicking through Caroline Hirons' new book 'Skincare' to brush up on your skincare knowledge, or are simply interested in how to curate a sustainable and vegan beauty routine, then this has you covered.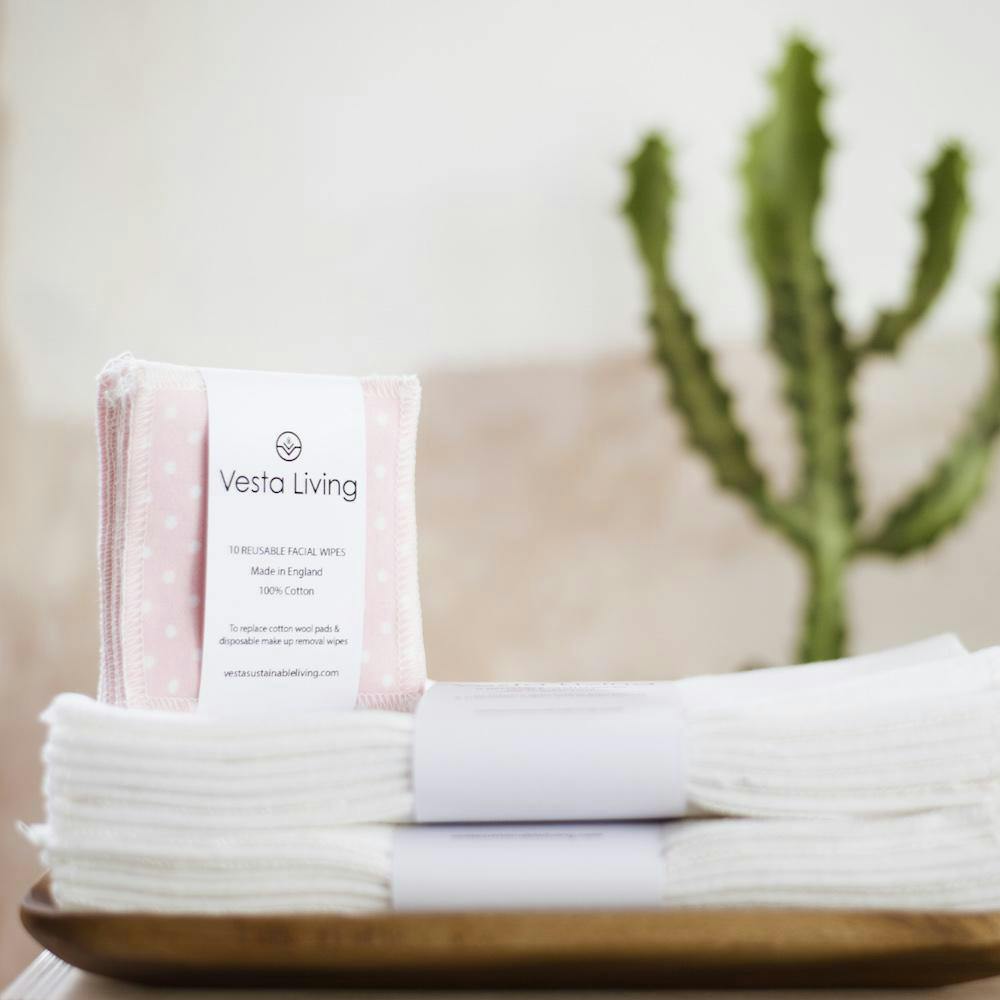 Make simple swaps
Making simple swaps to your routine can make a big impact:
1. Ditch face wipes
As well as being bad for the environment (face and makeup remover wipes take years and years to decompose) they are also bad for your skin. All they do is rub whatever product you're trying to remove around your face. Switch to using a cleanser and flannels, muslin cloths or reusable cotton pads to take off your makeup instead. 
2. Replace products with vegan cruelty-free versions
But don't throw everything out all at once as that would be wasteful. We recommend that you make these switches once you've run out of your current product, and really research whether your replacement is vegan, cruelty-free, and uses fairly eco-friendly ingredients. You can do this by downloading the Think Dirty app, where you can look up most products to view its ingredients and their rating on how 'clean' or 'dirty' it is.
3. Turn the tap off
While it may sound silly, don't leave the water running. Also don't fill the basin with water, that just wastes the water and means you're washing your face with dirty water! Splash your face and use the flannels or cloths to clean your face instead.
4. Don't buy a skincare fridge
Skincare fridges are a bit of a TikTok trend at the moment, and they might look cute, but they are a waste of electricity and your products are more than fine to be kept at normal room temperature. Unless, of course, you live in a super hot and humid environment then they might be a good investment, but this shouldn't be an issue in the UK with our five days of sun a year.
5. Refill and reuse 
When you're replacing a product that you've finished, maybe consider buying one in a glass bottle you can buy refills for. We love the range by Evolve Organic Beauty where you can buy your first bottle with a pump, and the option to buy replacement bottles without a pump after. 
6. Buy solid products in recyclable packaging
This way, you're not buying products in any packaging at all (other than cardboard, most likely), and you can just use the bar until it vanishes – voila!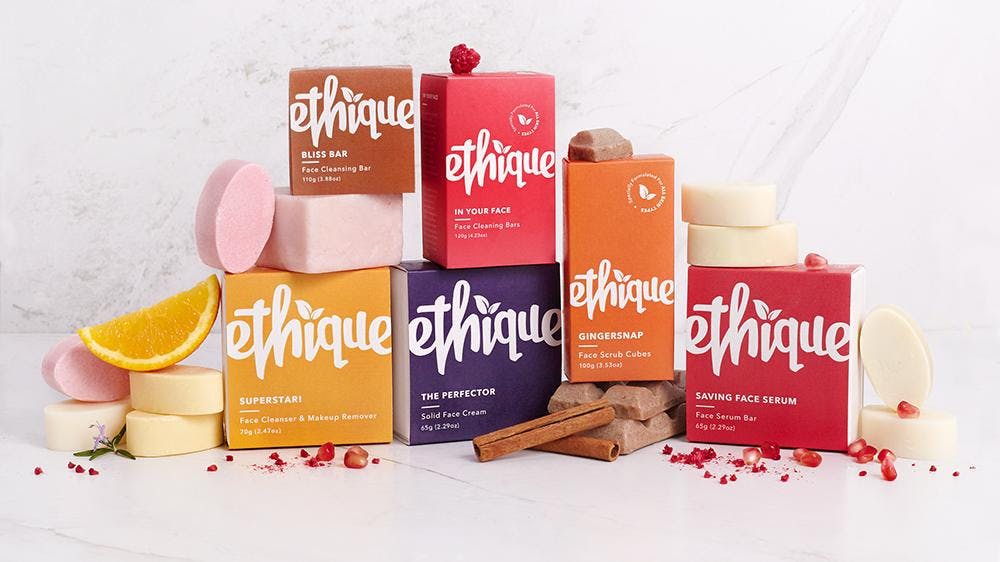 The routine 
Now we have the products, what about the routine? We've added some vegan beauty products and cruelty-free brands to help get you started.
1. Cleanse 
Clean yo face.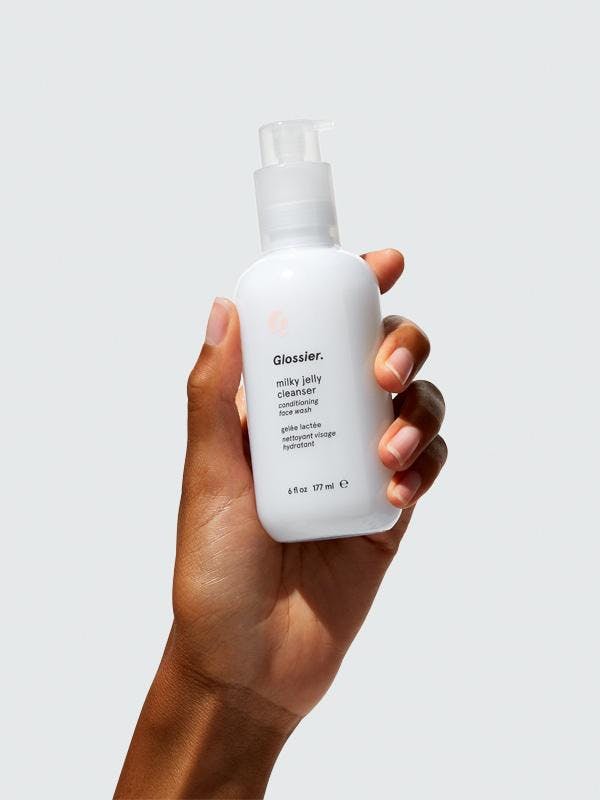 2. Exfoliate 
It's up to you whether you prefer chemical or physical exfoliation, but it's a necessary step either way to help remove dead skin cells.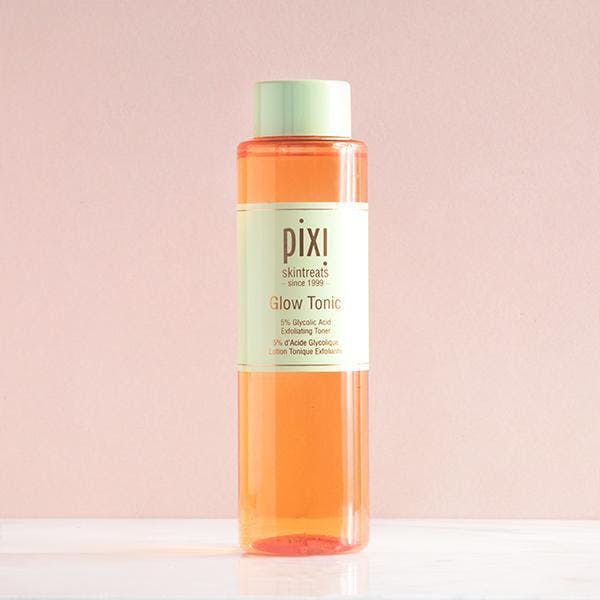 3. Facial spritz
An extra step that gets in more hydration and leaves you smelling nice, too.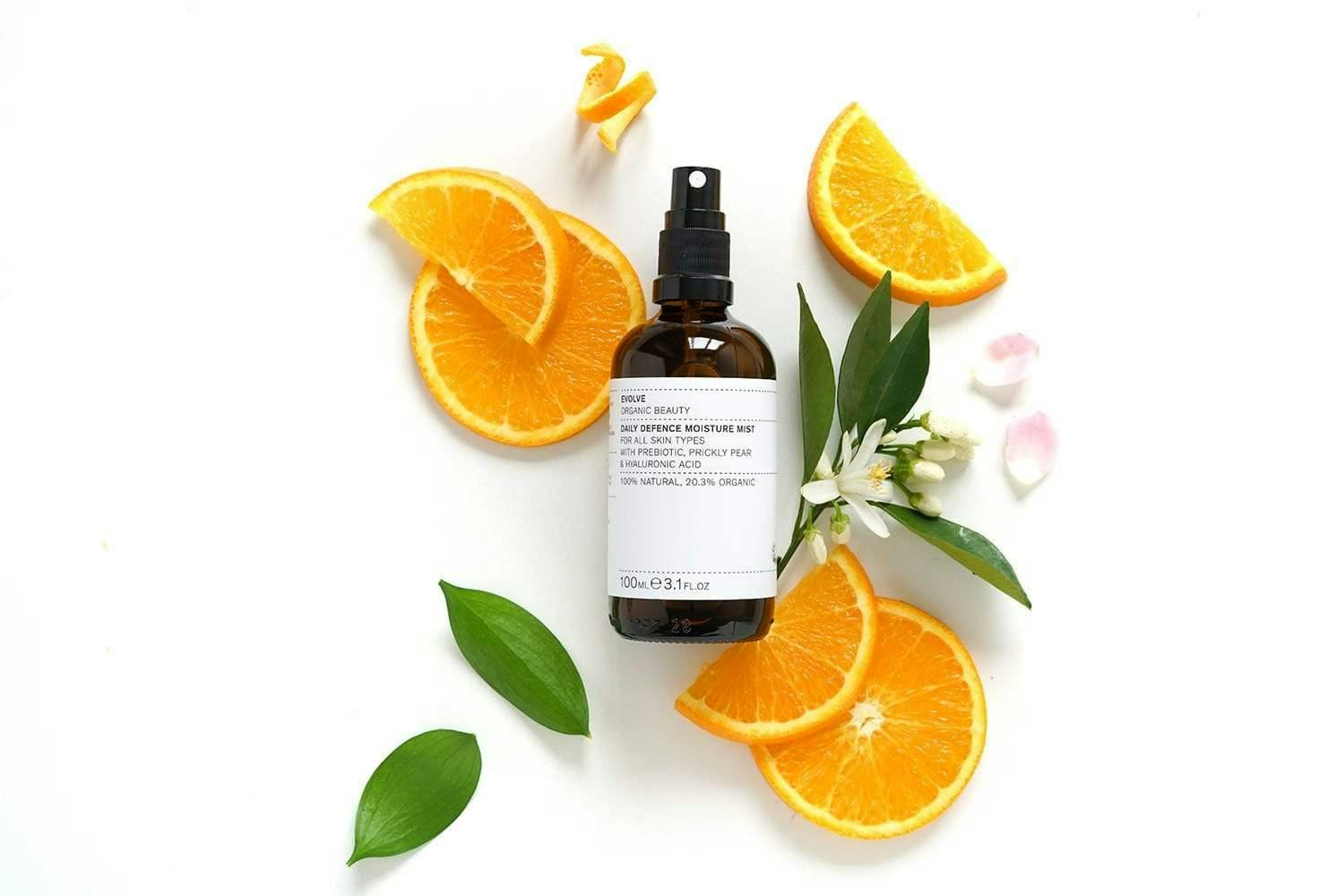 4. Eye cream
Slow down the signs of ageing with ease.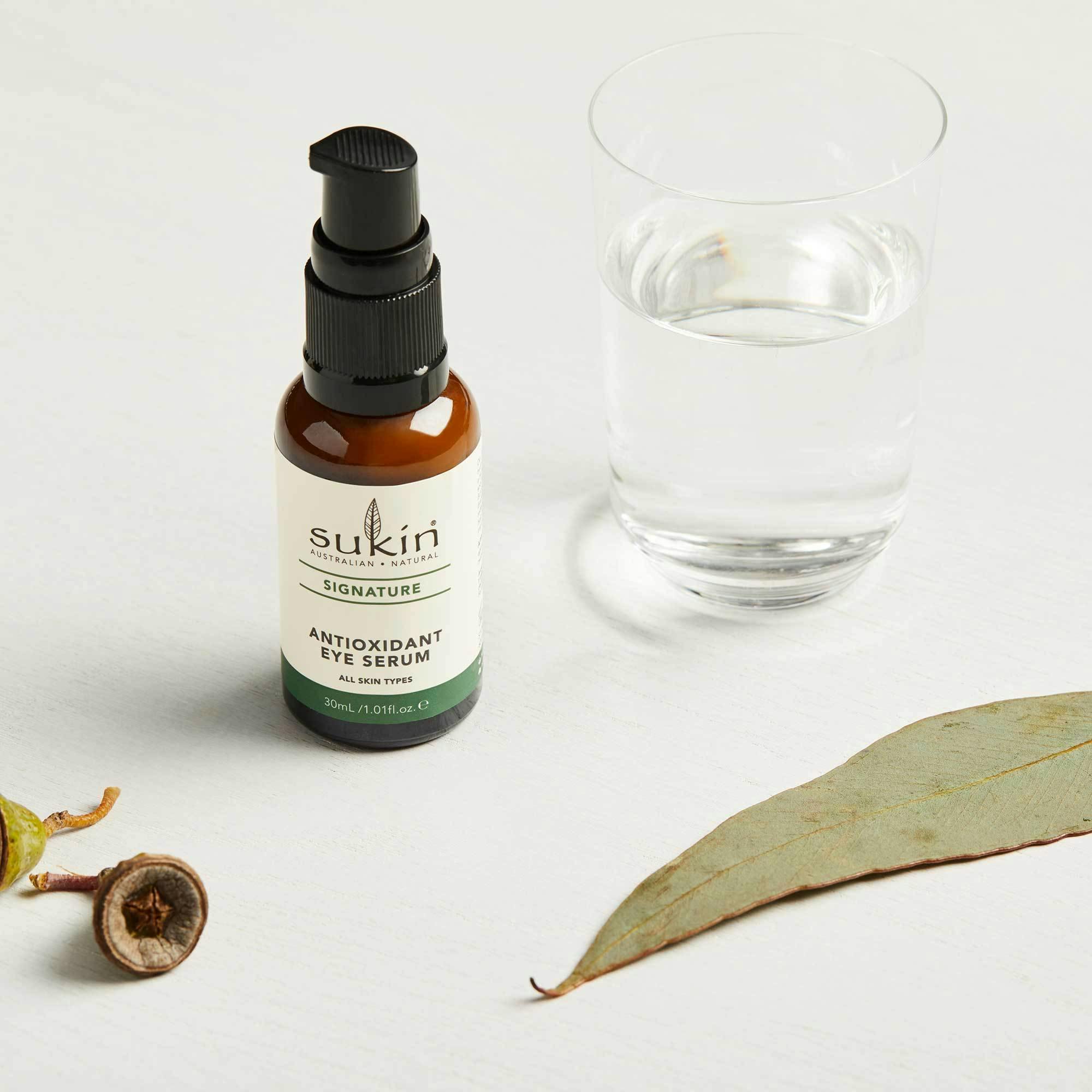 5. Treatment 
This can be anything from a vitamin C serum or facial oil to work on your skin condition.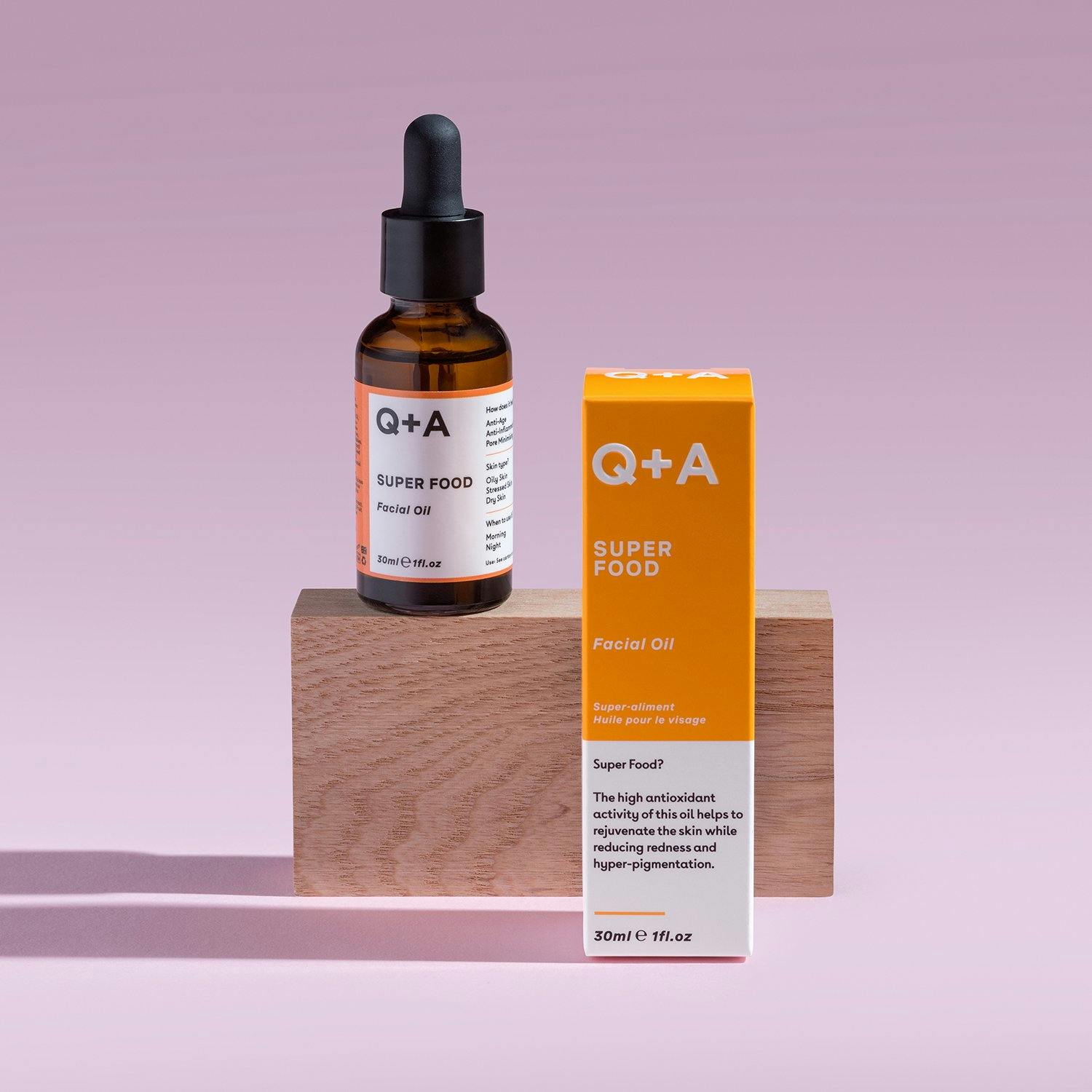 6. Moisturise 
Lock in all that good stuff and hydrate at the same time.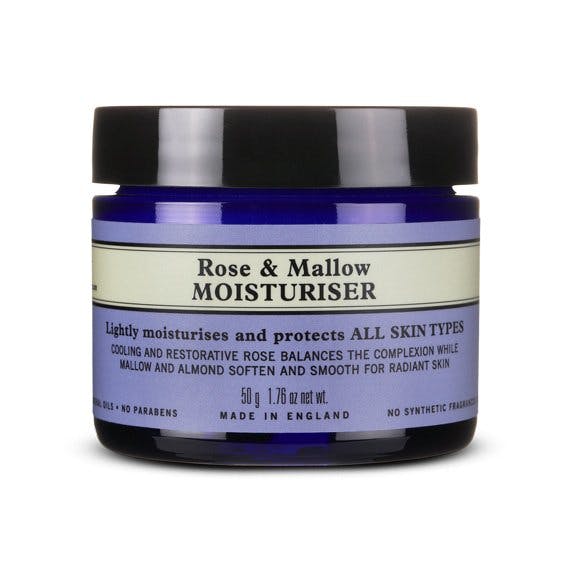 7. SPF
Most importantly, protect your face from the more harmful effects of the sun.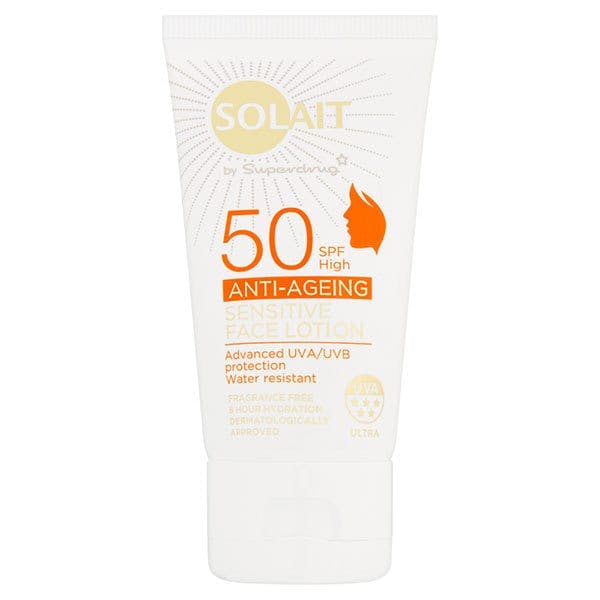 8. Lip balm
Did you know the skin of your lips is as delicate as under your eyes? Pucker up.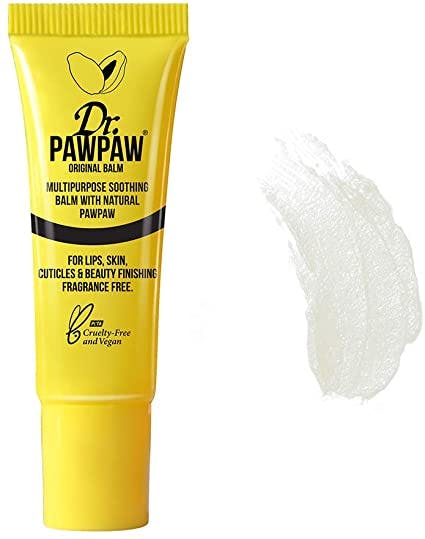 If you're now wondering whether to make the switch to vegan makeup too, then give our post on 4 Reasons Why You Should Consider Switching to Cruelty-Free Beauty Products a read.
---
By Emily Harris
Emily is our Social and Content Assistant who you'll find at an art gallery, snapping away on her camera, or updating her Instagram with a gin in hand (so millennial).
---
Let us take care of dinner
We help to make eating more plants easy and delicious. Fancy letting us take care of dinner? Check out our delicious meals here.