Lifestyle
Ask A Vegan: Should You Buy From Non-Vegan High Street Food Chains
by Emily Harris
5min read
Got a burning question for a vegan you're curious about, but don't fancy starting a debate? In this series, we've put some of the most common vegan queries to some of the plant munchers on our team so you don't have to. 
In a debate that's hotter than the spiciest Nando's vegan-friendly chicken burger, this instalment asks whether vegans should be buying their grub from food chains and outlets that aren't exclusively vegan.
Albie – puts his money where the plant-based products are 
Some say that buying vegan from partially or majority non-vegan restaurants is wrong and that you shouldn't do it. Others say that it's wrong to give money to large corporations that are appropriating plant-based cuisine 'just to make money'. But I personally couldn't disagree more. 
Whilst I think it's still important to try and support small businesses, particularly ones aiming to be fully cruelty-free, I think it's our moral imperative to show these big corporations that there is a market for these products. Paying for them in high-street outlets is the only way to do so. Your money is your vote, and I believe that we must vote for plant-based products, wherever they're sold.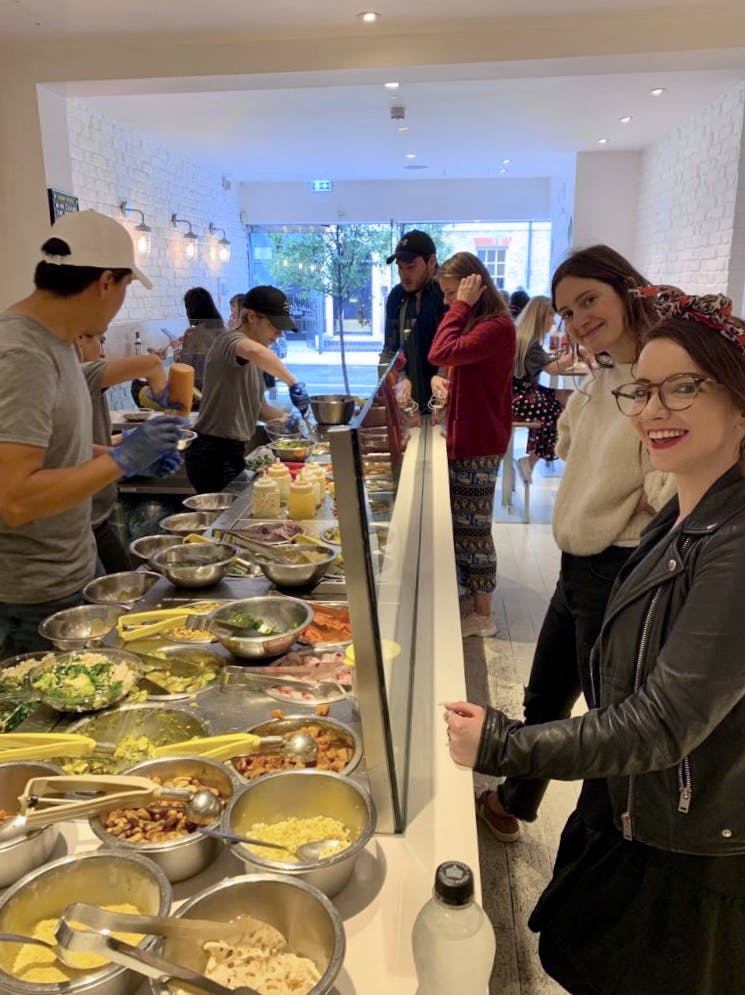 Laura B – will try anything once (and might go back for seconds)
I always feel a little torn when I see a high street giant bringing out a new vegan option. On the one hand, it's great to see veganism entering the mainstream, and it's good to know that it's becoming easier to find plant-based options when out and about. That being said, I do feel for smaller businesses who have been quietly and proudly providing these types of plant-based products for years, without racking up the news columns or taking up pricey billboard space.
The Nando's vegan menu addition hits a bit different, as it takes me back to when I first went vegetarian at 16. At the time, my Saturday routine with one of my best friends involved finishing work together and heading to Nando's to eat our body weight in chicken (to bitch about our job). When I told her I was going veggie, it was like someone had died. Her first words were 'but what about our NANDO'S DATES?!' as if we could no longer be friends. So the fact that I can now go to these popular chains (granted we at least to try to be a bit fancier these days) with my friends as I always have/used to is great. But would I rather go to an-vegan eatery? Absolutely. 
So generally, I'll try the new options offered by the likes of McDonald's, KFC, Greggs etc. And I will be trying the new Nando's vegan burger. But I won't be first in line, and it won't be a regular thing. But zero shade to vegans who will be frequenting Nando's again – I'm just glad you've got something to eat, now!
Matt – each step towards veganism is a good one
I'm generally of the opinion that, if it's vegan, it doesn't matter too much who made it, or even what their motivation for doing so was. Sure, chains like Nando's or KFC are hardly the corporate embodiment of my own values. But without them taking that step, we'd be stuck in a chicken and egg scenario (pardon the pun) where consumers are put off going vegan because options are limited, and restaurant chains don't offer vegan options... because hardly anyone is vegan! 
So, I'd cheer high street food chains on with any step in the right direction. Even if they're only interested in profit, it's better for that profit to be coming from their vegan range so they see that's the area to invest more in. That said, I often prefer to support smaller vegan businesses who do align with my values, because I'm like 'good for you! That's brave and you're really trying to make a positive change in the world!'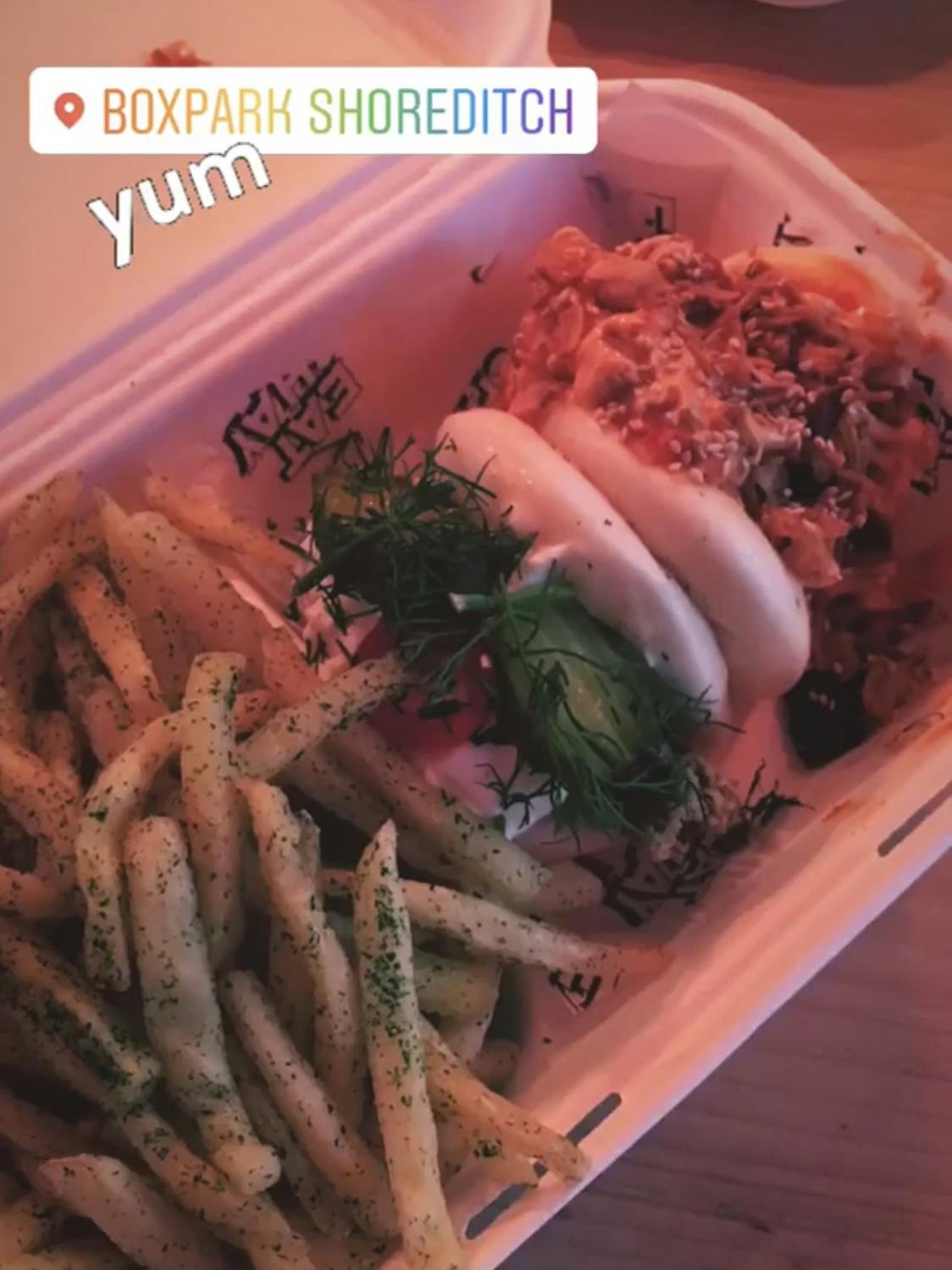 Emily H – investor money has to go somewhere, so it may as well be in vegan options
I'm always excited to see a non-vegan high street food chain bring out a vegan option. It opens many doors for those playing with the idea of being vegan or even just wanting to eat more plant-based options. The recent Oatly Blackstone investment saga highlighted the divide between vegans themselves. Ultimately, even though a lot of those following a plant-based diet have the same goal (for the planet to eat more plants!) people still have a different approach to getting there.
I'm in agreement with Oatly and Matt (above) on this one. If non-vegan high street food chains and restaurants start selling vegan options (I'm looking at you, The Ned, with your tasty, totally vegan Beyond Meat burger) their customer base will continue to grow and vary, which can only be a good thing for the world.
Fancy sharing your opinion on this hot topic with us? Let us know in the comments below!
---
By Emily Harris
Emily is our Social and Content Assistant who you'll find at an art gallery, snapping away on her camera, or updating her Instagram with a gin in hand (so millennial).
---
Let us take care of dinner
We help to make eating more plants easy and delicious. Fancy letting us take care of dinner? Check out our delicious meals here.
Shop now