Lifestyle
CAN AN AIR FRYER COOK AN ALLPLANTS DISH?
6min read
What is an Air Fryer? Learn how air fryers work, their benefits, and if they can cook allplants or other ready made meals.
WHAT IS AN AIR FRYER?
Imagine this: You're craving some delicious crispy french fries or some juicy fried tofu, but you're trying to be mindful of your health and don't want to indulge in all that greasy goodness. What do you do? Enter the Air Fryer, your new kitchen superhero. With its high-powered hot air circulation, the air fryer can transform any boring food into a crispy, tasty delight. You can even experiment with different seasonings and coatings to make your dishes even more fun and exciting.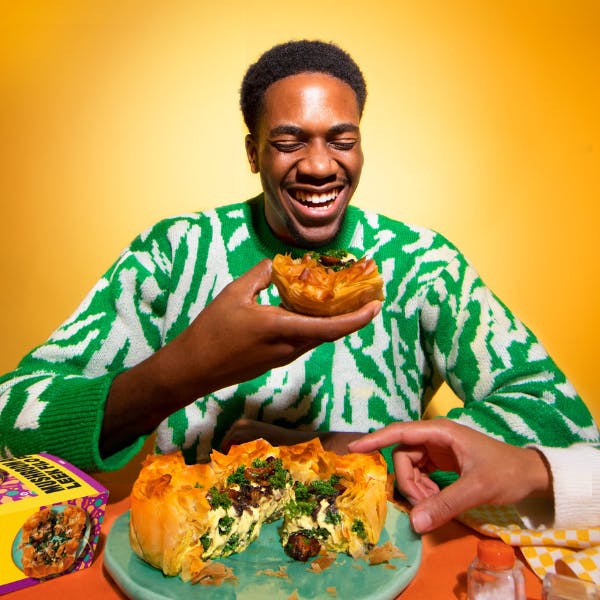 CAN I USE AN AIR FRYER TO COOK allplants MEALS?
Air fryers are a great option for cooking allplants dishes (or any ready meal). A good rule of thumb is if it can go in an oven, it can go in an air fryer. The best bit is that they come out crispy and delicious.
Using an air fryer for ready meals is easy and convenient. Simply preheat the air fryer, then place the frozen or pre-packaged meal in the basket or tray. Set the temperature and time according to the instructions on the packaging, and let the air fryer do the rest of the work.
One of the great benefits of using an air fryer for ready meals is that it cooks the food evenly and quickly. This means you can have a hot, delicious meal ready in a matter of minutes. Plus, because air fryers use less oil than traditional deep-frying methods, your meal will be healthier too.
Another great thing about using air fryers for ready meals is that it allows you to add your own personal touch. For example, you could sprinkle some extra herbs or spices over the top of the meal before cooking.

IS COOKING WITH AN AIR FRYER HEALTHIER?
An air fryer is like having a magic wand that transforms fried foods into crispy, golden goodness without all the added oil and calories.
And the best part? You can experiment with all kinds of healthy and delicious foods in your air fryer, from roasted veggies to cookies. It's like a fun science experiment where you get to create delicious, healthy meals that taste like they've been deep-fried with far less oil.
ALLPLANTS DISHES YOUR AIR FRYER WILL LOVE
Buttery bechamel, lightly steamed spinach and caramelised leeks are generously layered with a creamy almond ricotta in this rich and more-ish lasagne. An air fryer will this this a satisfying bite while keeping those creamy layers bubbling and delicious.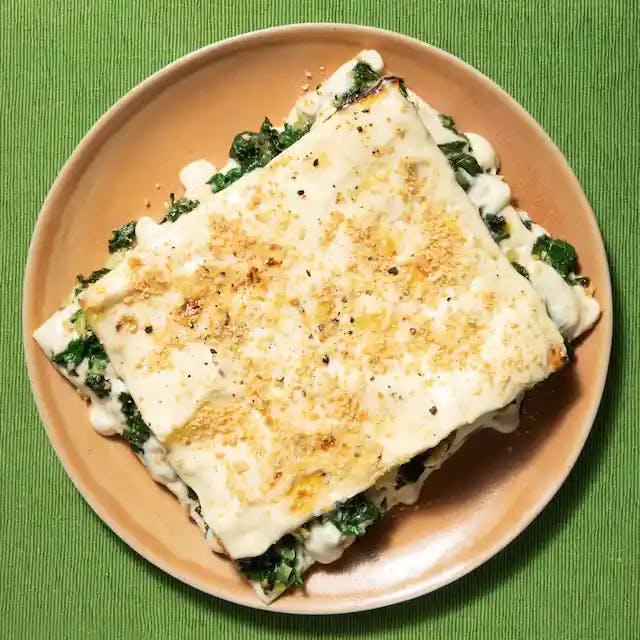 A luscious, slow cooked British stew with a crushed sweet potato topping and a crispy, sprinkle of paprika crumb which will be extra toasty thanks to the magic of your air fryer.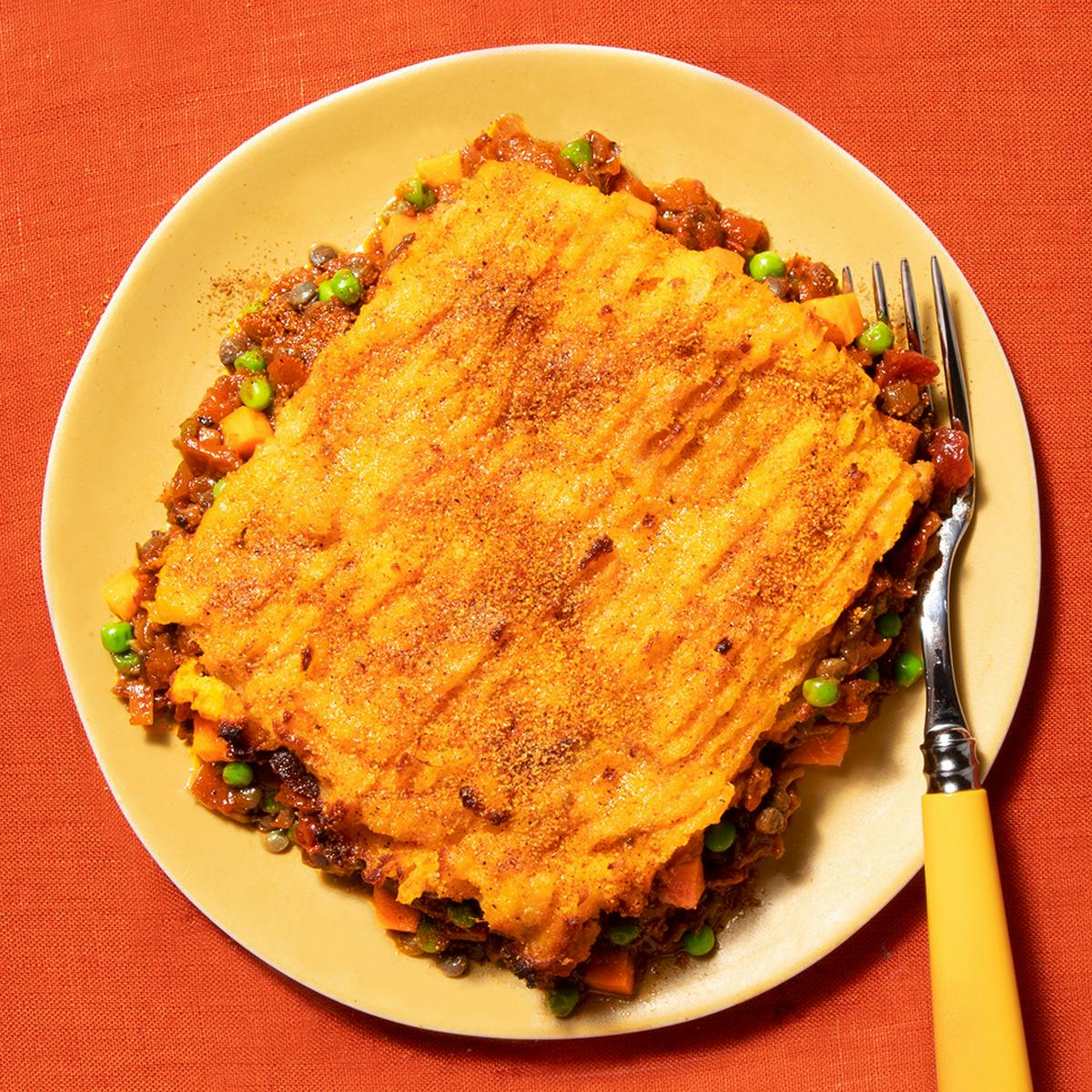 Listen, we'd be lying if we said we didn't buy an air fryer just to make beautifully crisp potato products with a fluffy centre. These will roast to golden perfection, (and are already seasoned with rosemary and garlic) in your air fryer.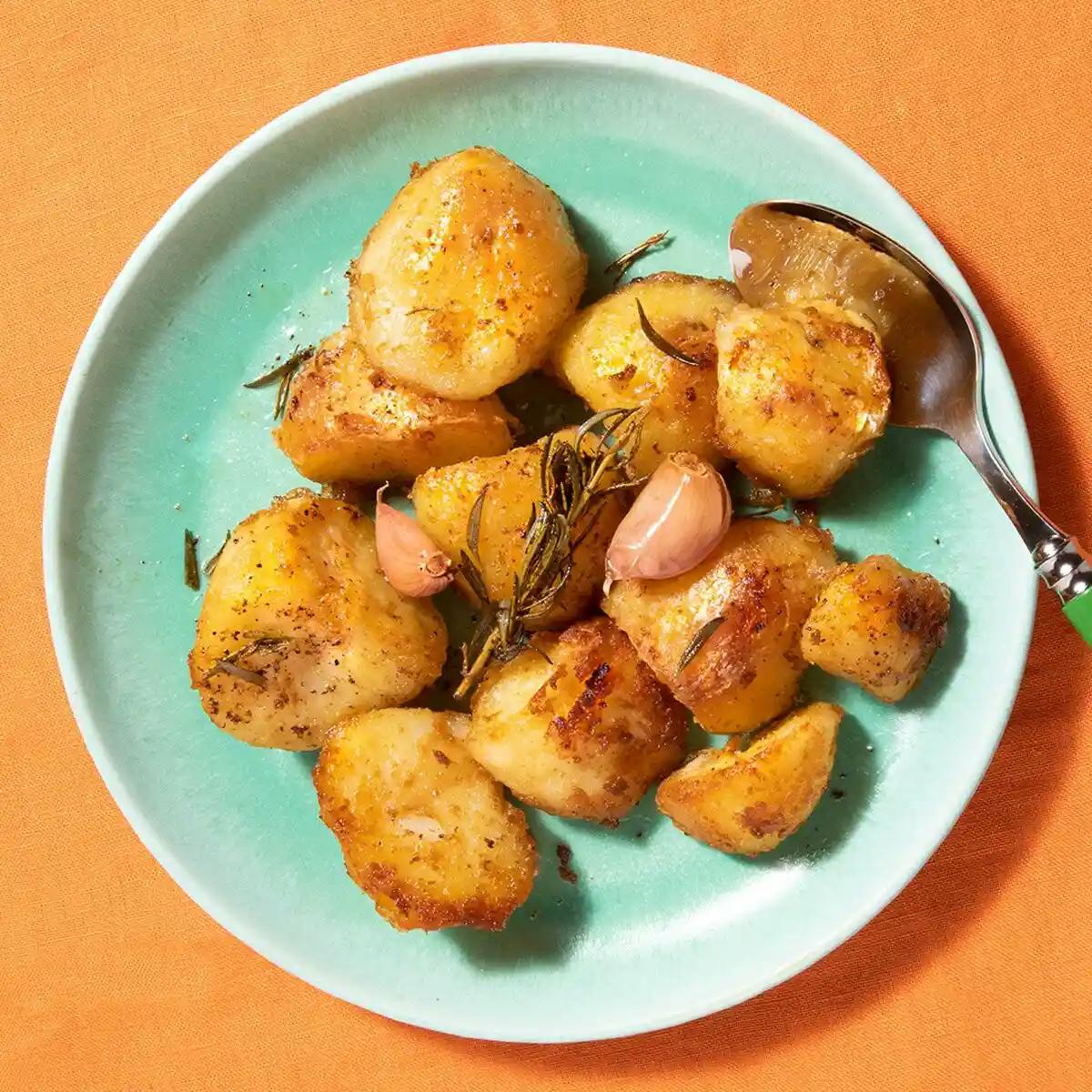 Your air fryer can easily handle pastry, too. A flaky filo tart bursting with a mushroom medley, sweet caramelised onions, sliced leeks and sautéed kale in a garlicky, creamy sauce.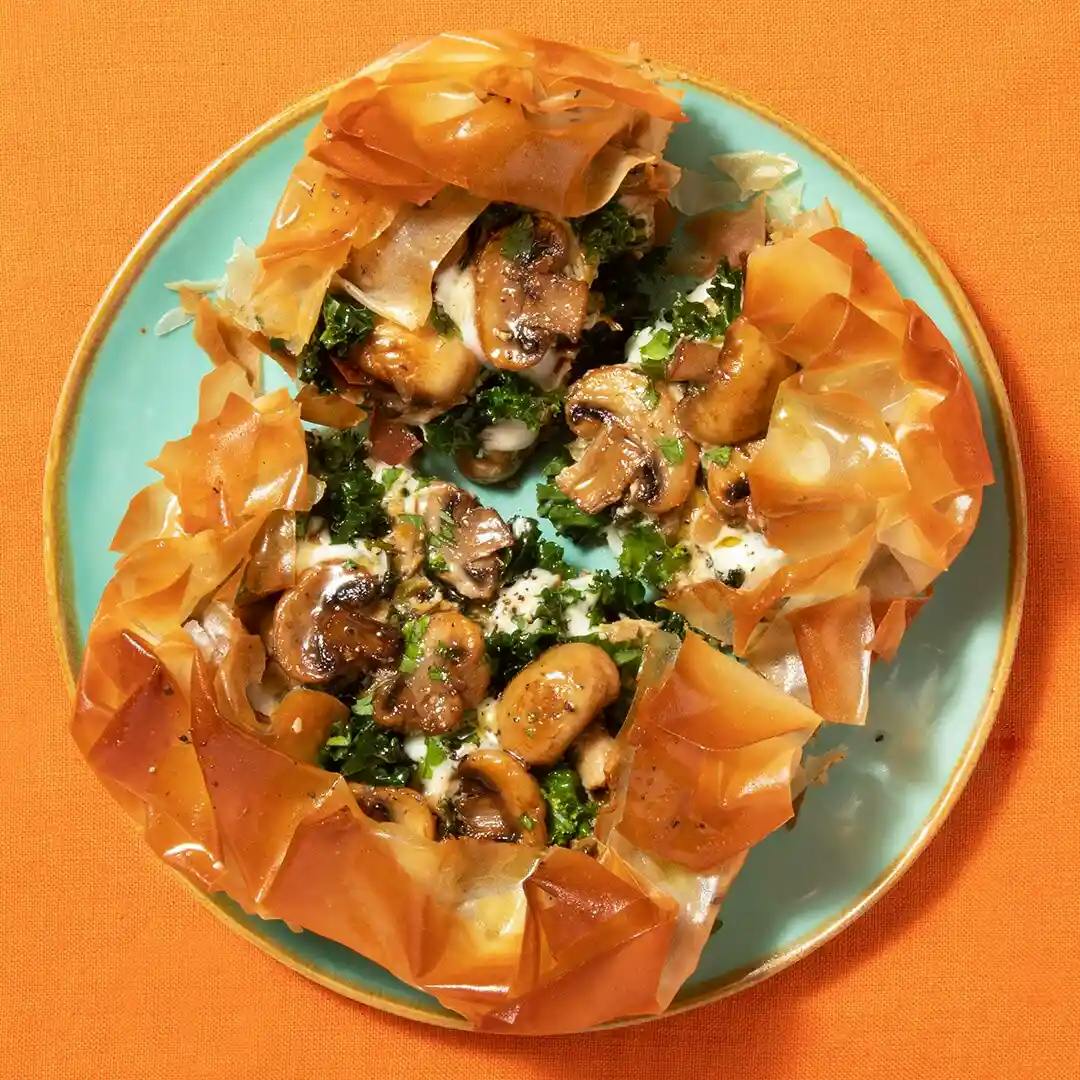 No prep necessary, stick the whole pud (in its foil loaf tin) straight into your air fryer and try not to be tempted to peek inside. Sticky, sweet and saucy, with perfectly toasted pecans, and a salted date caramel centre. Grab some luck friends and dig in.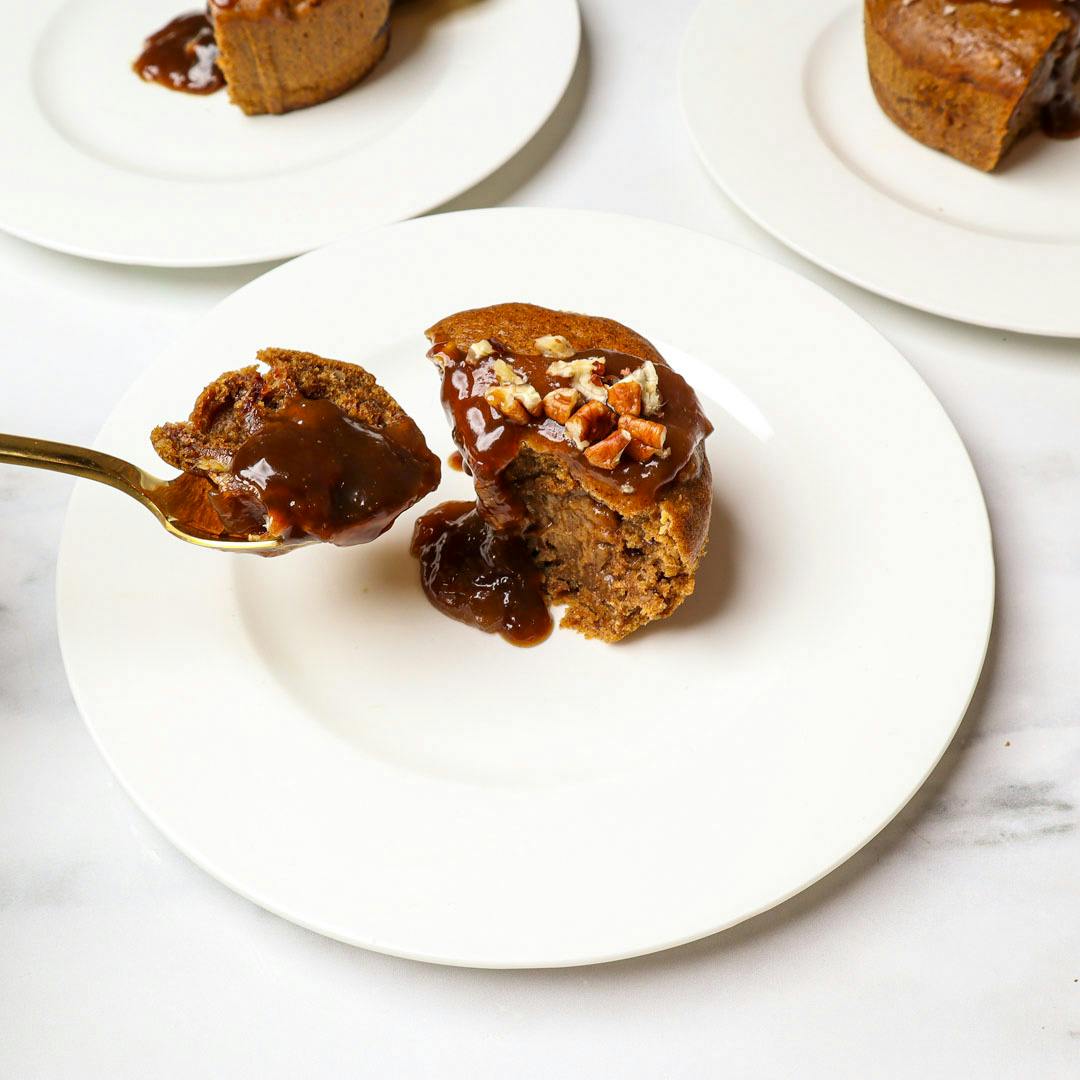 ---
By Barry Lattimore-Quinn
Barry is our Senior Copywriter who wrangles puns and spaghetti in equal measure, so when he's not writing about food he's probably eating it. Being an Irish man he was the first to give our roast potatoes the seal of approval before they were crowned Great Taste Award Winners. Go figure.
---
Let us take care of dinner
We help to make eating more plants easy and delicious. Fancy letting us take care of dinner? Check out our delicious meals here.