Lifestyle
Vegan Eats: Options in London for a Tenner or Less
by Laura Barns
7min read
Eating vegan doesn't have to cost the earth.
We asked the team to share their favourite London plant-based eateries to pick up something tasty for under a tenner.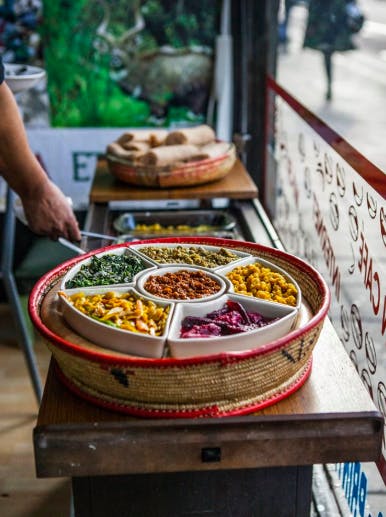 Source: Andu Cafe
"Hearty, tasty, authentic Ethiopian food. The menu is always the same; a sampler menu with six different dishes served with injera (traditional Ethiopian bread). What they lack in choice, they make up for flavour. With such heartwarming food and a great vibe, it's really one of my favourite vegan restaurants in London." – Pedro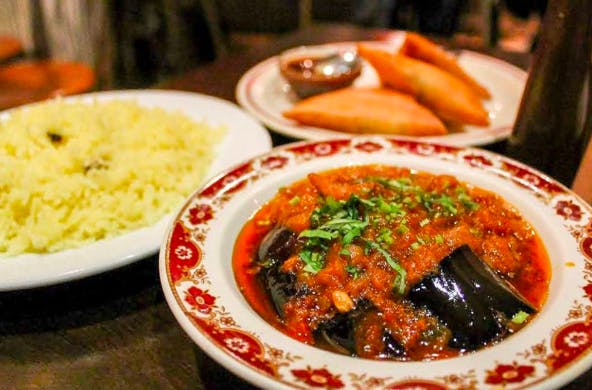 Source: London Cheap Eats
"It's delicious, really authentic, inexpensive, unpretentious, and chaotic (in a good way). It's a restaurant I recommend to everyone who'll listen." – Valentina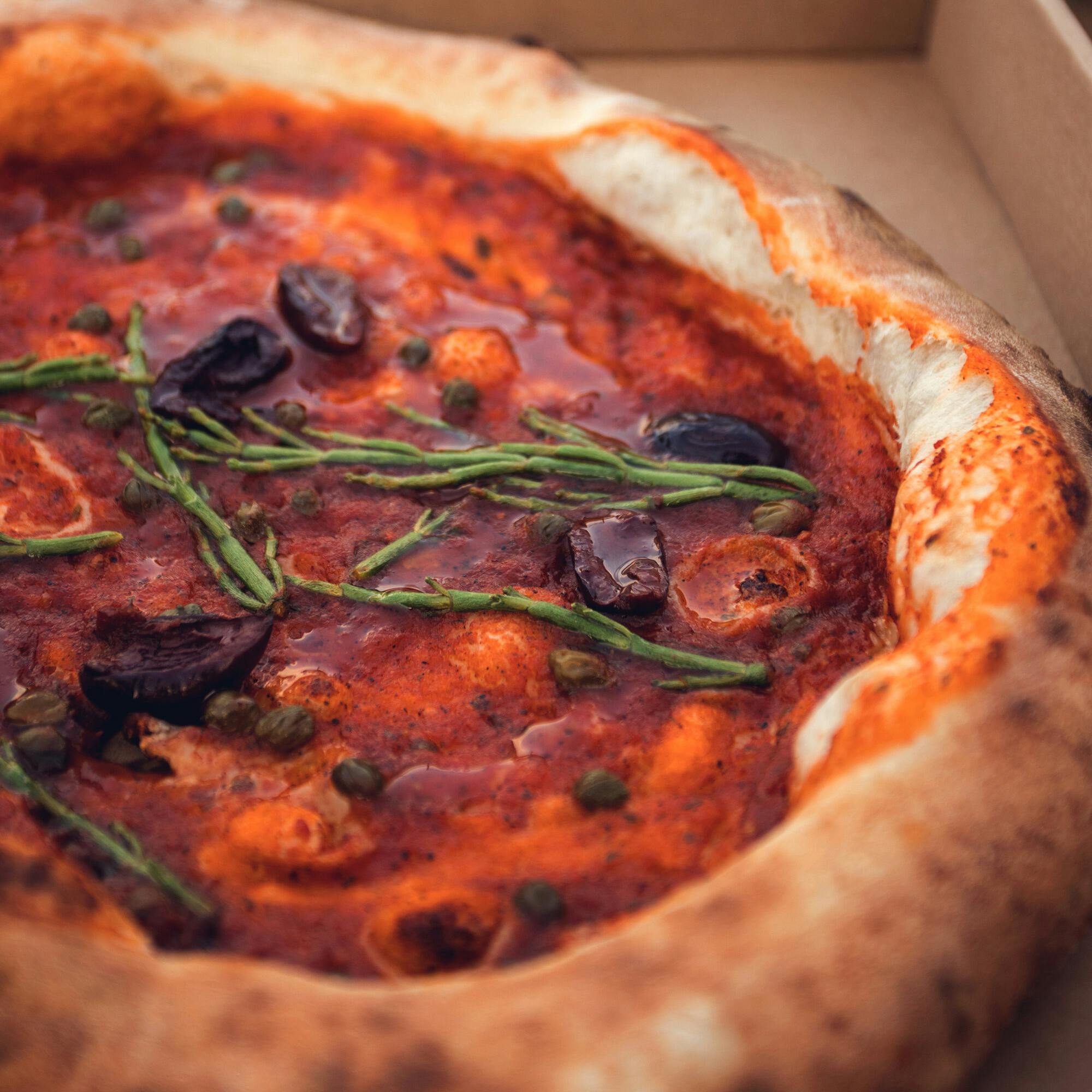 Source: YOUNG VEGANS PIZZA SHOP
YOUNG VEGANS PIZZA SHOP – Bethnal Green
"Beautiful food, great service, great spot. Probably the best vegan pizza I have had. No complaints at all. Mac and cheese was gorgeous as well." – Happy customer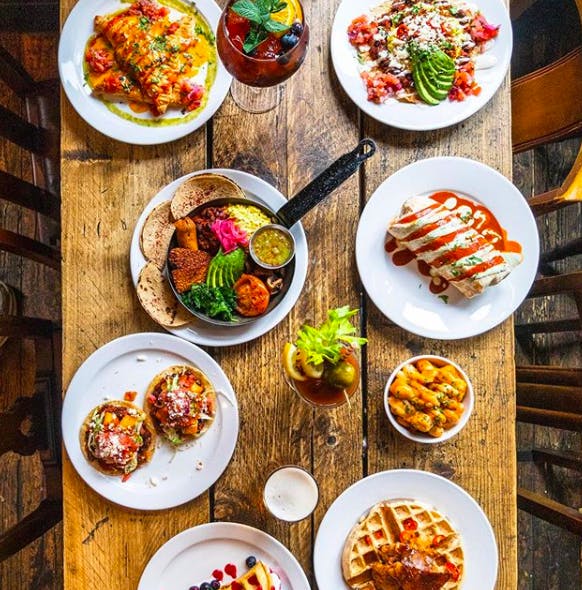 Source: Club Mexicana
"Club Mexicana has some great residencies throughout London, but the Covent Garden one is my favourite. Mexican-inspired street food PACKED with flavour, and change from a tenner in such a spenny London spot?! Winning." – Laura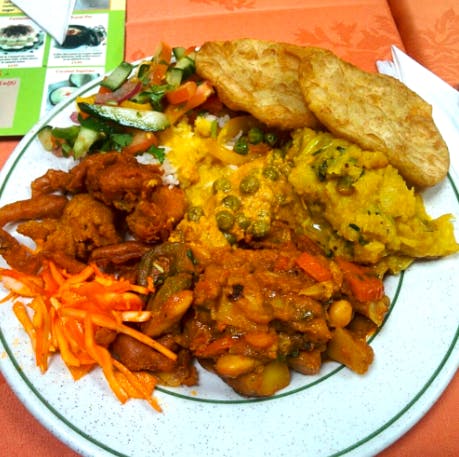 Source: Indian Veg
"Quick, no fuss, simple but tasty food. And at £4.50 for an all-you-can-eat buffet, you can't go wrong. And they're open really late!" – Shanil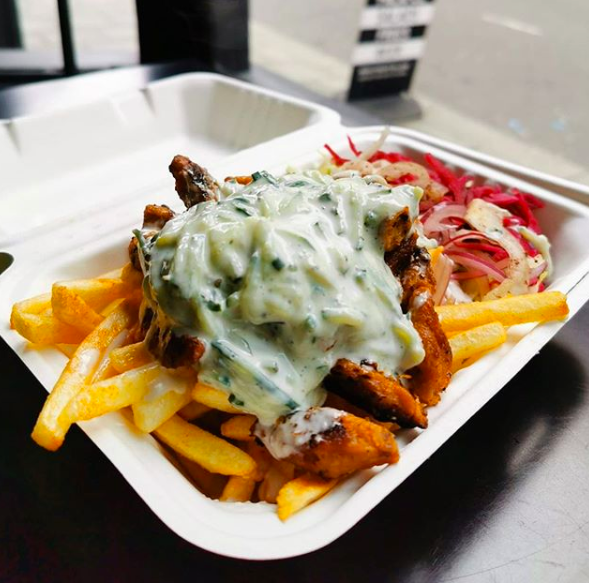 Source: What the Pitta
"What the pitta is everything you would expect from a kebab shop, but 100% plant-based. The bread is amazing and the tzatziki is on point, it even comes with Biber pepper! The only bad thing about them is that they are not open late enough to grab a kebab on the way home from drinks with friends!" – Isa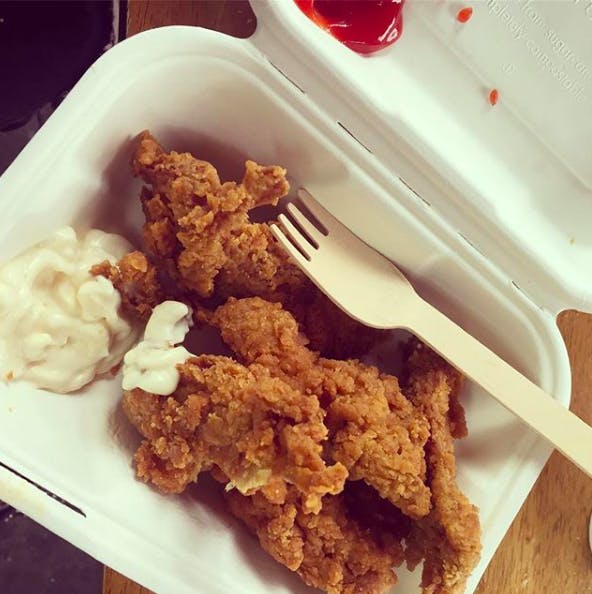 "So honestly I kind of hate it because I generally eat nothing but brown rice and chickpeas, basically - and once I get into ToS something overtakes me and I become this bottom-less-pit-food-demon who can easily eat a six-piece meal followed by a kilo of fries and "pop-corn chicken".... I worry that it wakes something in me I cannot shut down." – Jess
---
By Laura Barns
Laura is our Copywriter, who is obsessed with the Hearty Roots Stew (and has been known to eat a double serve for lunch on more than one occasion). On her day off you'll find her walking her puppy Ralph, stopping off at bookshops and cocktail bars along the way. 
---
Let us take care of dinner
We help to make eating more plants easy and delicious. Fancy letting us take care of dinner? Check out our delicious meals here.