Lifestyle
Ellie Unearths: Is Eating Seasonally Cheaper Than Eating Non-Seasonally?
5min read
We have acquired a taste for a broad array of foodstuffs in the UK, facilitated by the globalisation of supply chains and trade relations – but could eating seasonally be the money-saving alternative we're forgetting?
What once felt exotic - bananas and pineapples - or like a feat of science - strawberries in winter and sprouts in summer - now feel very ordinary and we expect to see them on our shelves all year round. We think about what we want to cook, then go to the supermarket ready to find every ingredient we need, even if that is leeks in the middle of summer (no shade, this was me last August).
"In creating and supplying this demand, supermarkets have evolved complex international supply chains robust enough to meet our consumer demands all year round". (link)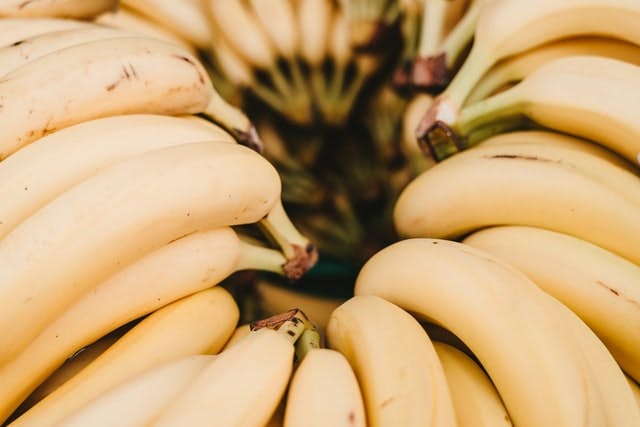 With shocks to our supply chain following COVID and Brexit, many are coming to the realisation that we're a little spoilt for choice and we're seeing a trend towards more seasonal eating. But unlike many food trends, seasonal shopping can not only be healthier and better for the planet but often cheaper as well.
Why is seasonal eating good?
Growing produce grown out-of-season is increasingly being called into question because of how many more resources and artificial inputs are required to force an unnatural growing season out of a crop. It most typically requires creating a 'microclimate' in an industrial greenhouse that is artificially heated and has a really high carbon footprint as a result.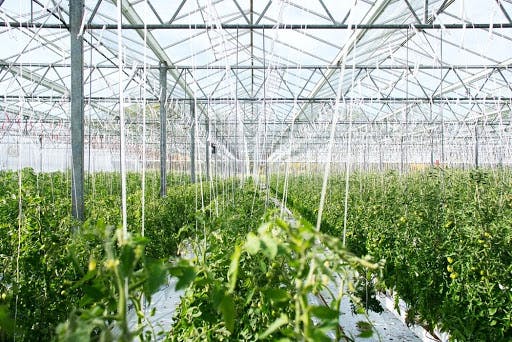 The other main option is to import produce grown in season from other countries, like fairtrade bananas from Colombia. This is much better for the environment (assuming it's shipped not air-freighted) and, done well, can create value for the country and community in which it's grown. Done poorly and it can -
Cause the price to inflate in the country of origin, making it unaffordable for locals
Add complexity to the supply chain (reducing provenance) that can easily hide injustices, such as inhumane treatment or unfair pay
Lead to countries (with fewer environmental laws or safeguards) producing the ingredient in a way that's destructive to the environment in order to meet demand and generate much-needed income
"These supply chains include UK produce when available, but, and more likely, producers in other countries, such as France, Spain or Israel, or as far away as Peru, Kenya or China where climates allow for cultivation of produce that either we cannot grow in the UK, or we can only grow for certain months of the year" (link)
In the supermarket, it's really difficult to identify ingredients grown out-of-season in a hot-house or those grown in-season and imported because suppliers aren't required to declare their growing or transport method on the label. This may be one reason why seasonal and local tend to go hand-in-hand as consumer behaviours, local without seasonal means it is likely grown in a hot-house and seasonal without local means it is probably being imported, so the 2 are linked and often conflated.
But does it also cost less?
It's a really complex question and the answer varies massively depending on what country you're in, what type of vendor you're buying from, demand for the product and the yield the farmer got from their harvest. But, assuming we're talking about food grown in season, in the UK, with a good yield on the farm and sold in a UK supermarket, the answer is yes, it's likely to cost less.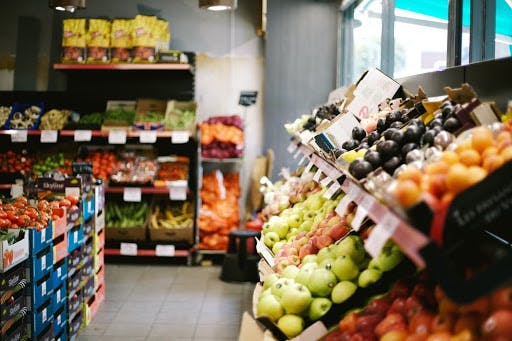 This is because in-season fruits and vegetables are cheaper to produce as you don't need the additional resources to import goods or artificially create good growing conditions. As a result - and again assuming the weather was stable and there was a good yield, which is increasingly unreliable - the farmers and wholesalers will likely be selling their seasonal produce at a better price.
But whether this price reduction is consistently reflected on the shelves is harder to answer because supermarket prices are constantly in flux as big names compete and demand spikes and dips unpredictably. So it's not always easy to tease out whether seasonal factors alone are affecting the prices we see on the shelves.
On balance, seasonal is a good choice for reducing your footprint and yes you are likely to see price promotions and reductions on seasonal produce as the availability of the ingredient spikes, but not reliably because of the myriad other factors affecting prices at any one time!
"With reduced transportation and production costs for the growers, seasonal fruit and veg will have less of an impact on your grocery bills too (link)"
USEFUL RESOURCES
---
by Ellie Harrison
Ellie heads up all-things sustainability, making sure everything we do is as conscious as possible. She couldn't live without volleyball, killer whales and porridge… though hopefully not at the same time. 
---
MORE GREAT READS
Let us take care of dinner
We help to make eating more plants easy and delicious. Fancy letting us take care of dinner? Check out our delicious meals here.