Lifestyle
Everything You Need To Know About Jackfruit
2min read
This fruit has recently become popular in western countries, but what is it, and is it healthy? Find out here, as well as how to cook it and some vegan recipes you have to try. 
What is jackfruit?
Jackfruit is a fruit from the Moraceae plant family, which also includes the fig, mulberry and breadfruit trees. It is native to India and Malaysia, but is grown and cooked with all over South and South Eastern Asia as well as the Caribbean. The fruit contains seeds that hold the flesh that is cooked with and eaten. 
Why do vegans eat jackfruit?
Jackfruit has a mild taste, but it also has a very 'meaty' texture making a great plant-based alternative to meat dishes. It can be used in both sweet and savoury food, as it is a kind fruit and vegetable hybrid. 
Is it healthy?
Jackfruit is not much different to other fruits and vegetables out there; like all plants, it contains a nutritional profile of vitamins and minerals that are good for the body. Jackfruit is loaded with vitamin A and C, which are fantastic for boosting your immune system. It also has a good amount of protein, which is uncommon in fruits and is rich in many antioxidants and minerals such as manganese, copper, magnesium, fibre and potassium.
Where to find jackfruit
Jackfruit can be found tinned in water and ready to cook with at major supermarkets not, including the likes of Tesco, Sainsbury's and Morrisons. You can also find it in your local international grocers, as Tropical Sun, also tinned. So really, you'll have no trouble finding it! For fresh jackfruit, you'll find them at your local international supermarket. 
How to cook with it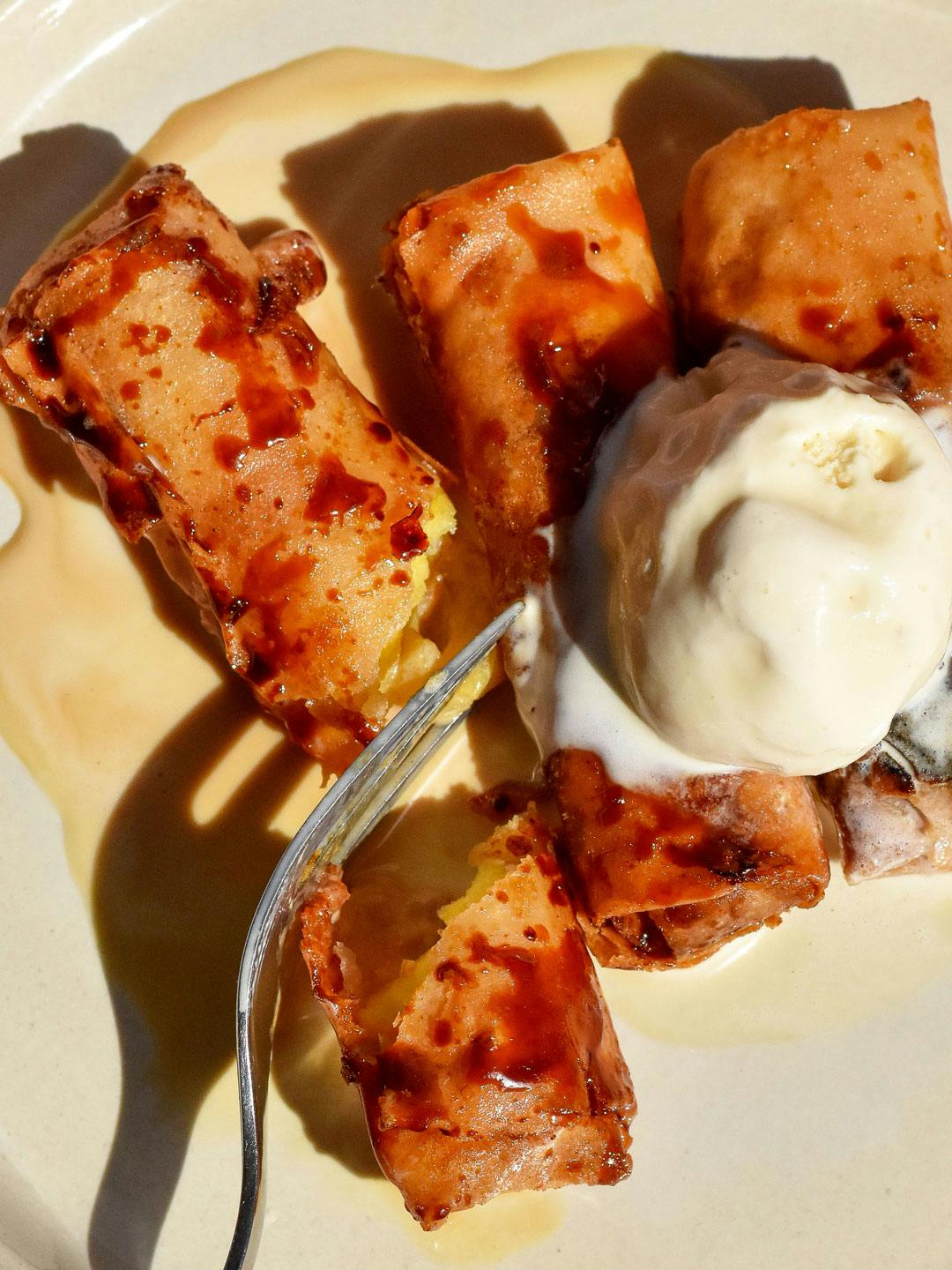 Fresh, ripe jackfruit is best for desserts. This is because when it's fresh, jackfruit is nice and sweet, lending itself well to sweet treats. Try Aliza's recipe for vegan Turon as proof of how versatile and delicious jackfruit can be in a sweet dish. 
For savoury cooking and meat replacements, canned jackfruit is the way to go, as the flavour and sweetness is very mild. For another delicious recipe with jackfruit, Aliza has saved the day once more with her vegan jackfruit adobo wraps, which is another Filipino dish made plant-based and it's a must-try. 
Let us know in the comments if you give them a go!
---
by Toni Olukiran
Toni is one of our lovely Content Marketing Assistants, and when she's not writing posts about everything from Jamaican cooking to vegan champagne, she's making a Spotify playlist (she was at 200, at her last count) or playing tennis in the park.
---
MORE GREAT READS
Let us take care of dinner
We help to make eating more plants easy and delicious. Fancy letting us take care of dinner? Check out our delicious meals here.