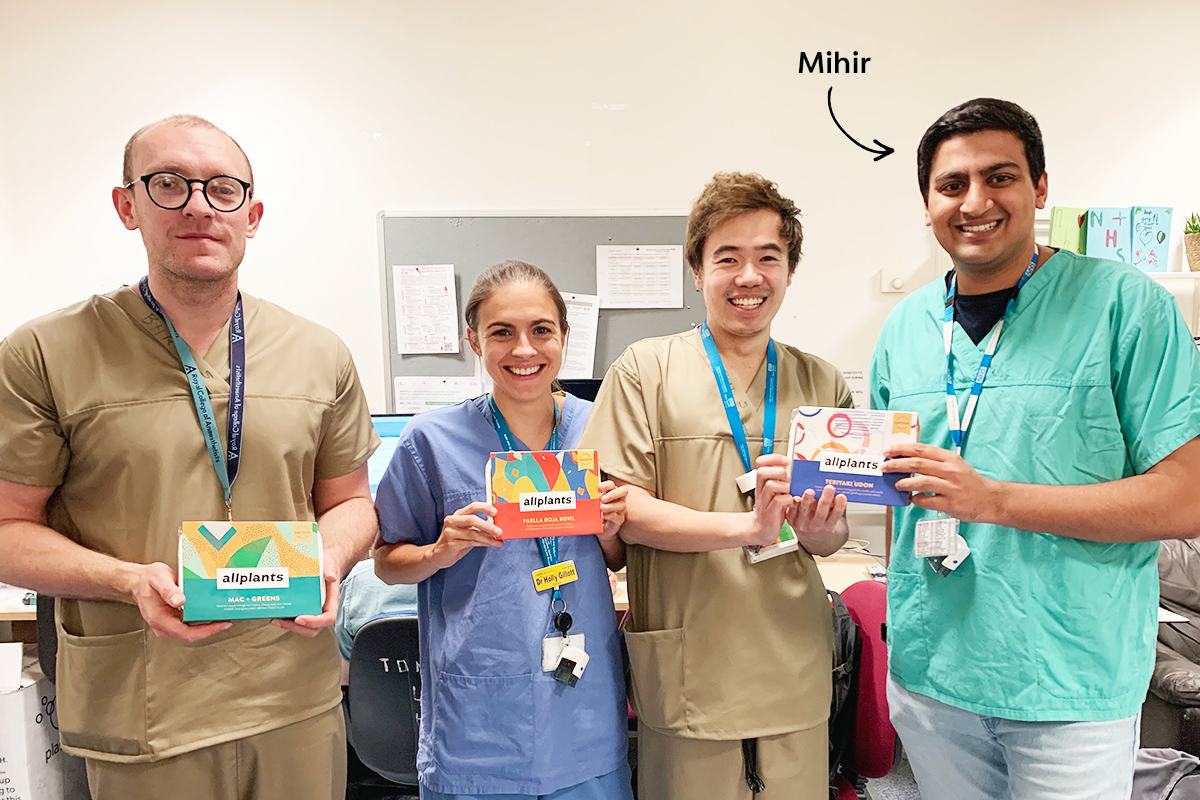 Food diary: talk us through what you eat in an average day
Breakfast: Coffee and juice
Lunch: Can be takeaway pizza, or a cheeky allplants
Snack: Maybe a cereal bar, but on most night shifts I'm so busy that I don't have time to snack
Dinner: A big bowl of pasta
Dessert: Slice of banana bread, or a fistful of biscuits, whichever is closer
Drinks: I'm a sucker for Pepsi and orange juice
What is a typical night shift like?
Get up at 5pm, get ready, then I'll have coffee and juice for breakfast. On intensive care, we'll have a handover at 8pm. This is basically talking through all the patients on the ward – what they came in with, how they've progressed during the day - with the doctors on the day shift. Then between us we'll go check in on all the patients, identify which patients are most unwell and maybe need something doing for them. If there are patients in other wards that need help, we then either go help them out, or bring the patient to intensive care.
For lunch (if you can call it lunch when it's at 1am?!), we often get takeaway pizza to the doctors' mess, or I'll bring in an allplants (sometimes for the rest of the crew too!) or something I've batch-cooked at home.
Have you always been a vegetarian?
Yes, my family has always been veggie, I've never felt the need to eat meat and never had issues finding healthy and tasty vegetarian food. When I went to university, I found it easy to cook interesting and tasty meals having watched my mum cook growing up.
What's your favourite thing that your mum taught you to cook?
Can't beat a good daal, although not all daals are the same. The one my mum and I make is typical of the region my family originate from, Gujarat. Precise recipe's a family secret though!
What else do you enjoy cooking when you have time?
Currently, pizza in the mini pizza oven we got for our patio. It's next level. Hands down the best investment I've ever made, and has been intensely used during lockdown. Not only does it taste way better than supermarket or takeaway pizza, it's a lot of fun to make and cheap, too.
What's your go-to comfort food after a long shift?
Night shifts are almost always pretty exhausting, both because the team is smaller and your body clock is normally freaking out. So…takeaway is often involved, to be honest. We eat a lot of pizza and curry, there are also some great plant-based burger options in Hackney. The plant-based Honest Burger is immense!
What have you been doing to unwind in your free time during lockdown?
My flatmates and I have got really into gardening. We only have a small patio and the first plant we had in our house was a cactus that we overwatered and killed within an embarrassingly short space of time (despite supposedly being the most hard-to-kill plants). Determined to do better, we've now got a load of planters outside and are successfully growing carrots, herbs, tomatoes, chillies, as well as some token flowers to make it all look colourful.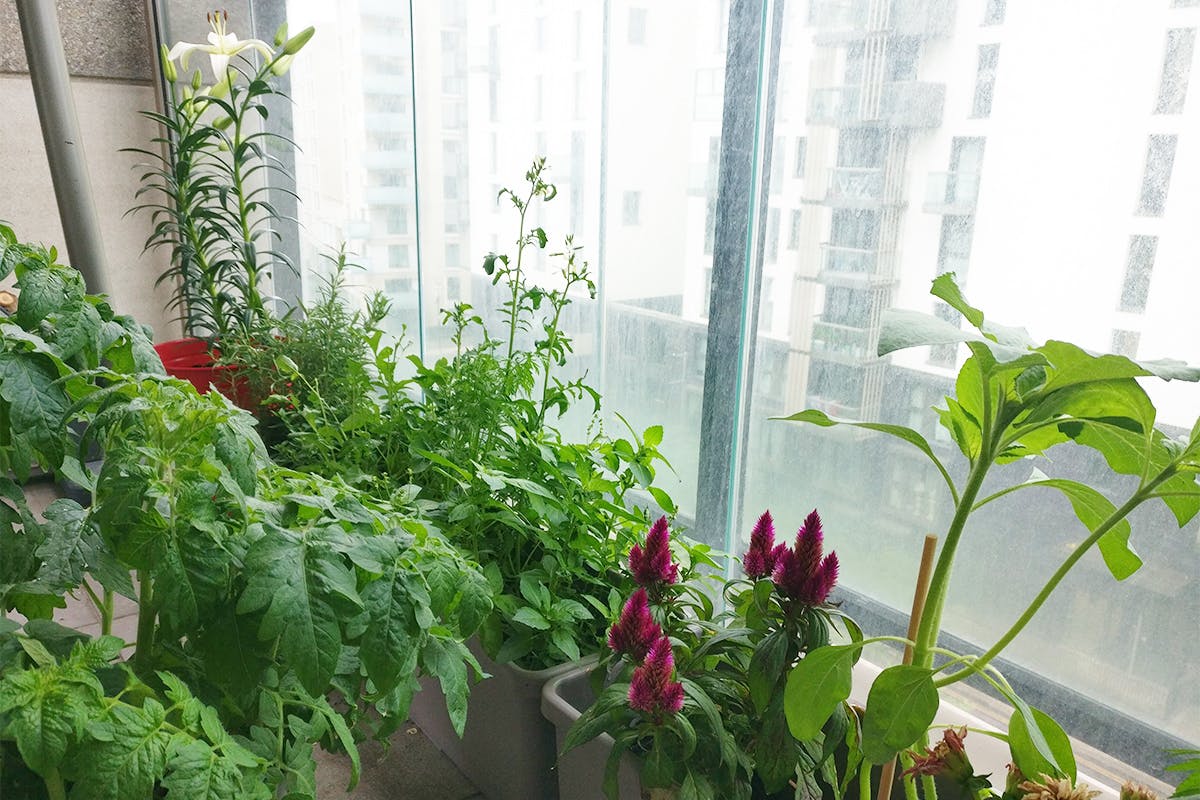 Favourite allplants meal?
It has to be either the Rigatoni Bolognese or the BBQ Burrito Bowl. Neither of these feature in the pic above because my flatmate had eaten them both. I'm sure I'll forgive him one day.
Thanks, Mihir!