Lifestyle
How Are Vegan Meringues Made?
4min read
We'll cover the vegan recipes of the staple European treat, where you can buy vegan meringues, and why on earth we keep talking about chickpeas…
What is meringue, and how can it be made vegan?
Meringue is a type of dessert, attributed to Italian, Swiss, and French cuisine, but used in a lot of desserts in the UK, too — think Eton Mess. Traditionally, it is made from egg whites combined with sugar that is whipped to form stiff peaks. However, as eggs are not vegan, those on a plant-based diet need an alternative, which can be found in aquafaba. The aquafaba is whipped to form the peaks instead.
What is aquafaba?
Aquafaba is the liquid found in a can of chickpeas. It is a fantastic alternative to using egg whites in cooking due to its ability to emulsify, foam and gelatinise from the proteins and carbohydrates of the chickpeas that travels into the liquid. Because of this, it can mimic the properties of egg whites in many recipes and those interested in cooking and baking, as well as a plant-based diet, should get to know this versatile liquid. 
Can you buy vegan meringues?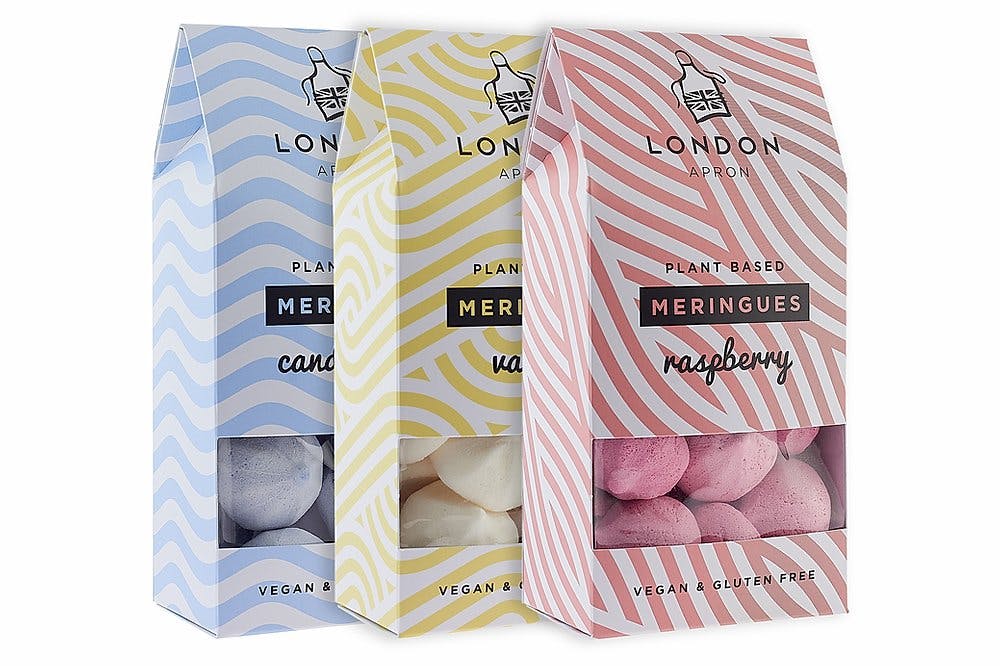 Photo credits: London Apron
Yep, cute vegan meringue kisses are available in a couple of places if you know where to find them. The best is made by London Apron. Available in flavours raspberry, vanilla and — throwing it back to a childhood favourite — candy floss, you can get delicious plant-based meringues at your fingertips. Available at the Vegan Kind Supermarket.
You can also buy a bag of handmade vegan meringue kisses from sellers on Etsy, where they are sold in bags of 80 if you want to stock up! You can support small and local businesses by eating the melt-in-your-mouth goodness. Sounds like a good deal to us!
Can you make vegan meringue yourself?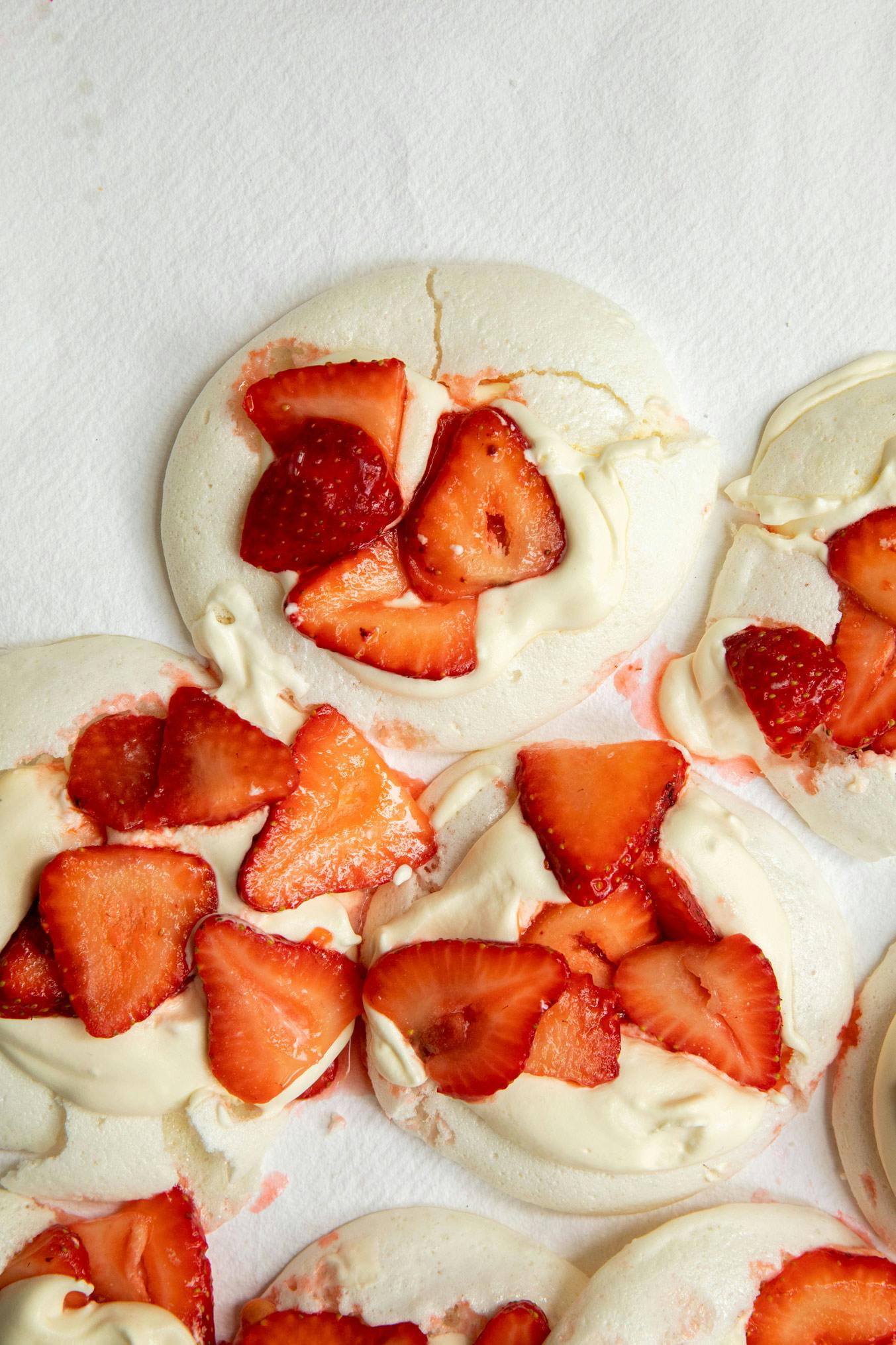 Absolutely! There aren't that many brands that sell them yet, so if you're in the mood for a quick and easy bake, try our recipe for vegan meringues for a basic recipe to eat on its own, or crush and incorporate into other desserts that you fancy. And if you're feeling adventurous, why not try our vegan Eton mess recipe? Fresh and creamy, have a go at making this absolutely delicious creation on rainy days for the best comfort food. 
---
By Toni Olukiran
Toni is one of our lovely Content Marketing Assistants, and when she's not writing posts about everything from Jamaican cooking to vegan champagne, she's making a Spotify playlist (she was at 200, at her last count) or playing tennis in the park.
---
Let us take care of dinner
We help to make eating more plants easy and delicious. Fancy letting us take care of dinner? Check out our delicious meals here.