Lifestyle
How spicy are our new Firecracker Noodles?
6min read
When it comes to heat, how spicy is too spicy? Our new Firecracker Udon Noodles might just put your tastebuds to the test.
SOME LIKE IT HOT
Too spicy or not too spicy, that is the question? When it comes to plant based firecracker noodles these are a real winner. Our chefs have turned up the heat with saucy strands of udon noodles, shredded veg and edamame garnished with red pepper flakes and sesame seeds. It's not for the faint of heart, but if you love spicy foods these were made for you.
HOW IS allplants' FIRECRACKER DIFFERENT?
Well, for one thing it's proudly plant powered, of course. Our head chef Flo describes this new dish as 'an umami-packed sauce seasoned well with sesame oil, miso and tamari. There's double heat from gochujang and chilli flakes which is countered with savoury, cheesy notes from porcini mushroom powder and yeast flakes. It's an intense spicy sauce, not for the faint-hearted!' Consider yourself warned.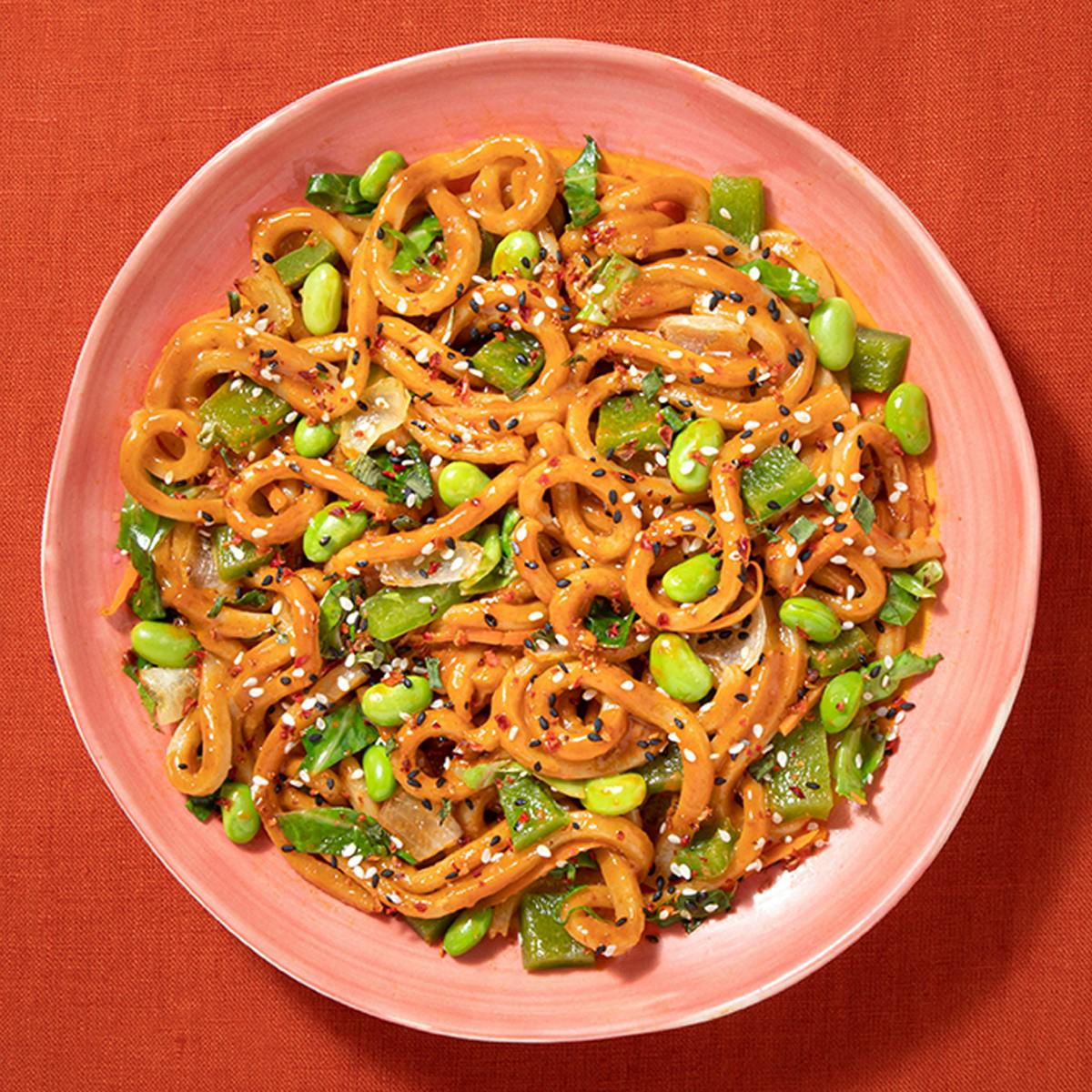 WHAT IS THE DISH INSPIRATION?
Ours was inspired by a few dishes; of course Wagamama's Firecracker was part of our tasting, however we love the flavour profile from the Bon Appetit dish 'Kimchi Udon with Scallions'. Our aim was to capture a sense of that intense savoury flavour whilst bringing the heat that Firecracker has become synonymous with.

Of course when you put Firecracker on the menu, expectations and temperatures run high, we wanted to be able to deliver the essence of this dish while staying true to our own point of view. allplants dishes are created differently – of course we want them to taste amazing, that goes without saying – however, we also want them to be super nutritious.

So if your were wondering if you could have Firecracker Noodles that were good for you, now you can. Despite being packed full of flavour, this dish is also a source of protein, ⅖ a day, low in fat, a source of iron and high in vitamin C.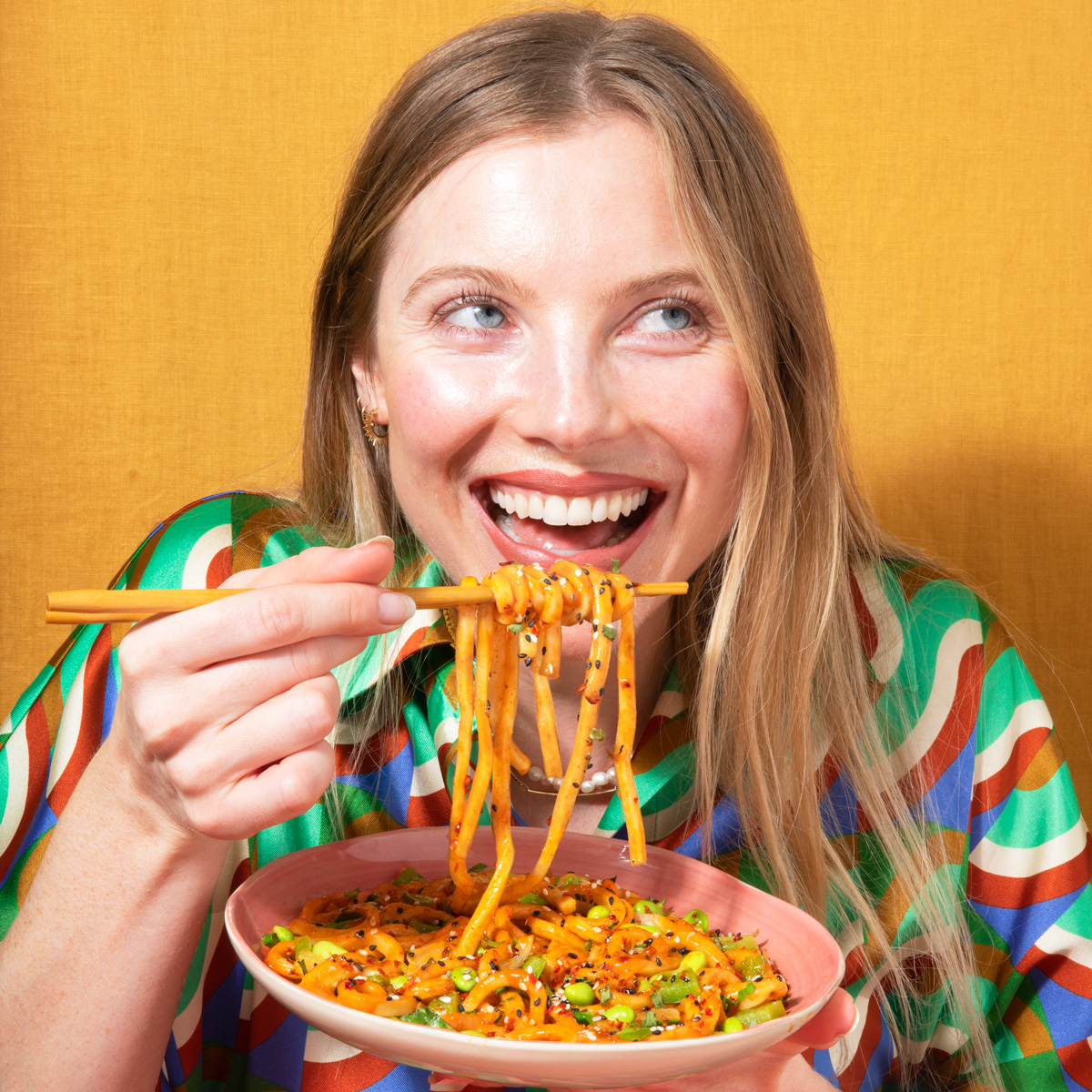 SERIOUSLY, THOUGH – HOW HOT IS IT?
Well, satisfyingly spicy – just look how happy Chloe looks above. To those unfamiliar, gochujang is a Korean fermented red pepper paste. It's spicy yet with a well-rounded salty and sweet flavour to it. We use approx 1 tbsp per dish. We did A LOT of spice-level tasting throughout the crafting, testing chilli flakes vs chilli powder vs gochujang vs fresh chillies. So yes, it is hot, however it's in a very deliciously satisfying way. We can't wait to see what you think.
FANCY TRYING allplants?
Take a look at our menu here of 100+ plant powered dishes, sides, breakfasts and treats.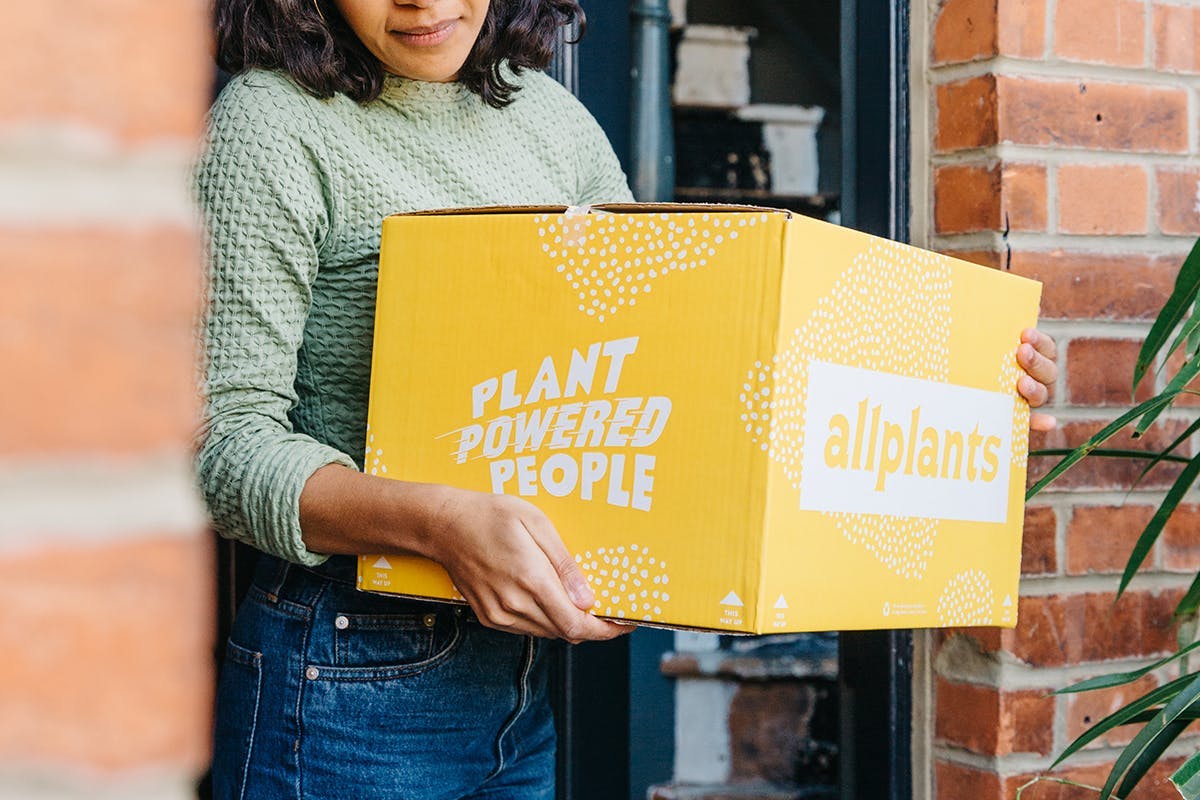 ---
By Barry Lattimore-Quinn
Barry is our Senior Copywriter who wrangles puns and spaghetti in equal measure, so when he's not writing about food he's probably eating it. Being an Irish man he was the first to give our roast potatoes the seal of approval before they were crowned Great Taste Award Winners. Go figure.
---
Let us take care of dinner
We help to make eating more plants easy and delicious. Fancy letting us take care of dinner? Check out our delicious meals here.