Lifestyle
How To Build Seasonal Wardrobes Sustainably
4min read
If you're looking to shop less frequently and more sustainably, adapting to different spectrums of weather here in the UK may seem like a challenge. In reality, you can very easily shop sustainably and look trendy, too. Here are some top tips to make sure your wardrobe stays stylish and sustainable all year round. 
Look for trans-seasonal basics 
Invest in staples that are flexible all year round. Items like jeans, T-shirts, blouses are necessary all year round, and these are items that you can splurge on and buy from sustainable brands as you know you will get lots of wear out of them. 
Jackets and coats are also the same, as lots of styles stay on trend year after year (unlike other pieces of clothing, coats and jackets have a functionality to them that mean that lots of practical styles don't fall out of fashion). 
Another useful approach is picking items you can layer up with so that you can have some outfits that can make the crossover from summer to winter. A big trend at the moment where this is perfect for is wearing a long-sleeved high neck top under a bigger short-sleeved top for some nostalgic nineties looks. The short-sleeved top can be worn in warm and colder months, making a perfect example as to how you can build outfits that are versatile for all seasons. 
Conduct the 30 wear test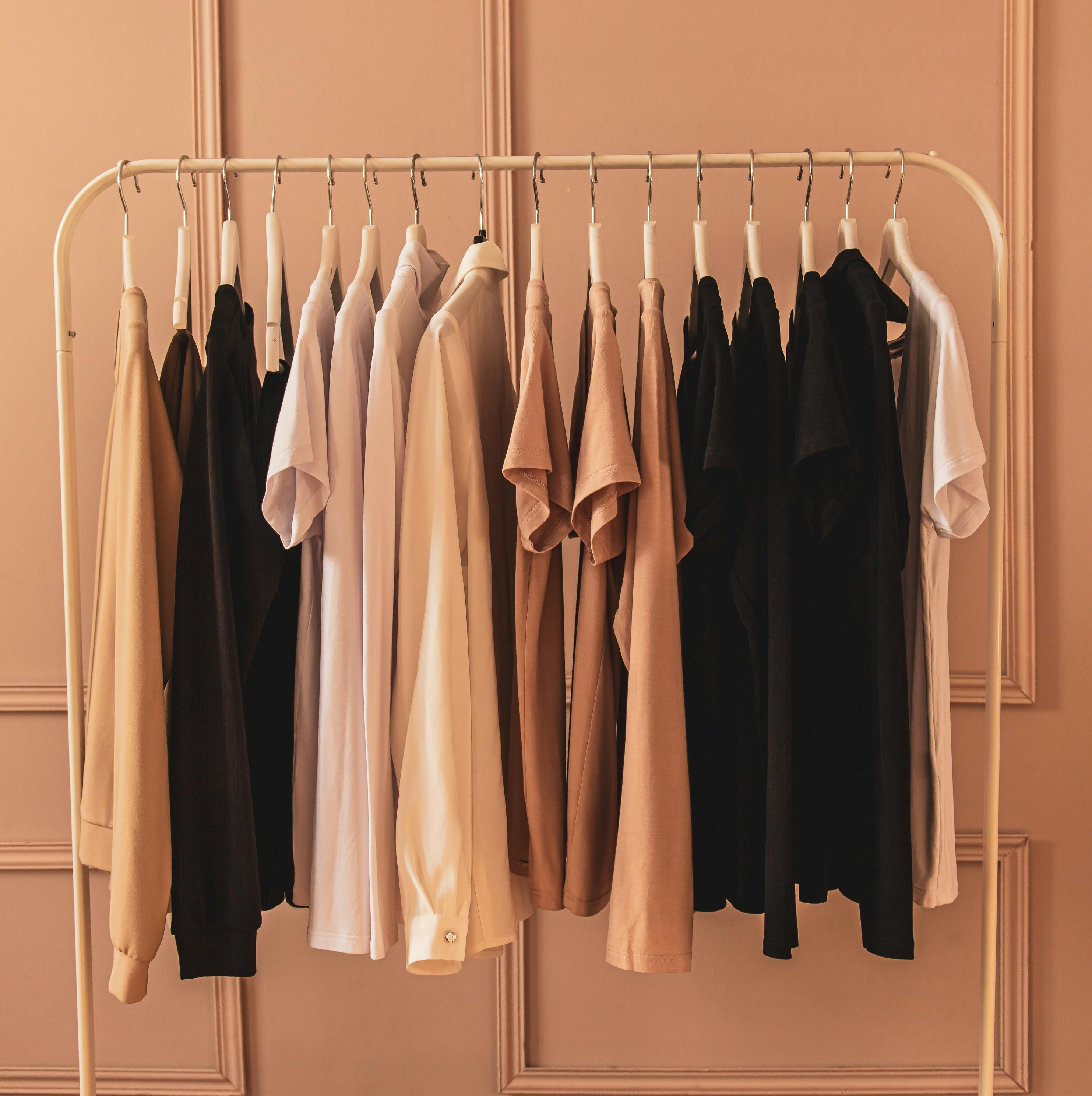 A lot of us already ask ourselves the big question when clothes shopping: 'do I really need this?'. If you're shopping with a friend who's a bad influence, they'll say yes, you'll believe them and then it ends up in the back of your wardrobe for more time than you'd care to admit. We've all been there. Unsurprisingly, this habit is pretty unsustainable especially if the clothes are specific to an event or season. 
So, Livia Firth, the founder of Eco Age, the #30wearschallenge, which challenges you to consider whether you'll wear any given item at least thirty times. If the answer is no, don't buy it. It's a simple enough thing to ask yourself, but it does take the initial question we already ask ourselves far enough to make us realise that clothing should not be treated as disposable. You'll be surprised how such a simple question will be enough to deter you from making what would be quite frivolous purchases. 
Secondhand rules
I've said it before and I'll say it again — secondhand clothing is the easiest way to stay on trend sustainably because so many things in the world of fashion come in and out of style in a relatively short space of time. 
Vintage clothing will feel new to you but it will have no carbon footprint attached to its production unlike if you were to buy a newer version of the same product. It's a great way of building your wardrobe up with seasonal pieces without it hurting the environment. 
It also means you'll be able to find high-end and designer brands for much less, which is a win for your purse and the planet. Rokit, Beyond Retro, Oxfam, Depop and so many places are waiting for you to unearth some fantastic vintage finds.
---
by Toni Olukiran
Toni is one of our lovely Content Marketing Assistants, and when she's not writing posts about everything from Jamaican cooking to vegan champagne, she's making a Spotify playlist (she was at 200, at her last count) or playing tennis in the park.
---
MORE GREAT READS
Let us take care of dinner
We help to make eating more plants easy and delicious. Fancy letting us take care of dinner? Check out our delicious meals here.