Living walls can be a great feature to any sized garden, or even a refreshing statement inside. If you want to make your own, it can be very simple. So, here's how you do it.
What is a living wall?
A living wall in a stretch of vertical space indoors or out, that is completely covered in plants. They're also known as bio-walls or vertical-gardens, and a great way to introduce more biodiversity to a space. 
Pick the place
The first decision you've got to make is a fun one; where will your living wall go?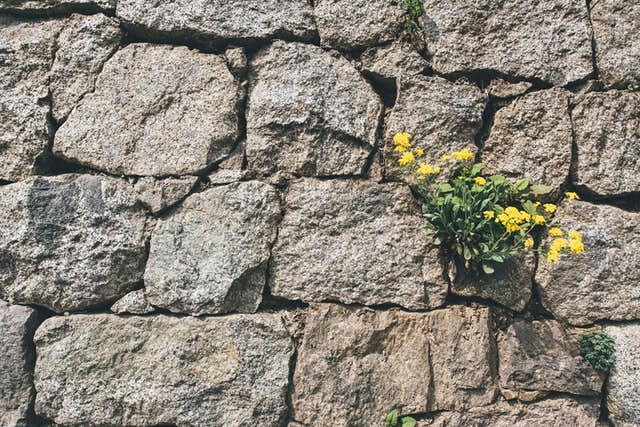 Find your favourite spot in the garden with a solid wall, fence or structure that you can attach it to. It's a good idea to get some damp proof membrane to go up first. Something like this will do nicely.
Choose your planter
For outdoors, you can pick anything from a simple grow bag like this, up to something more solid (involving a bit more construction) like these ones from Plant Box.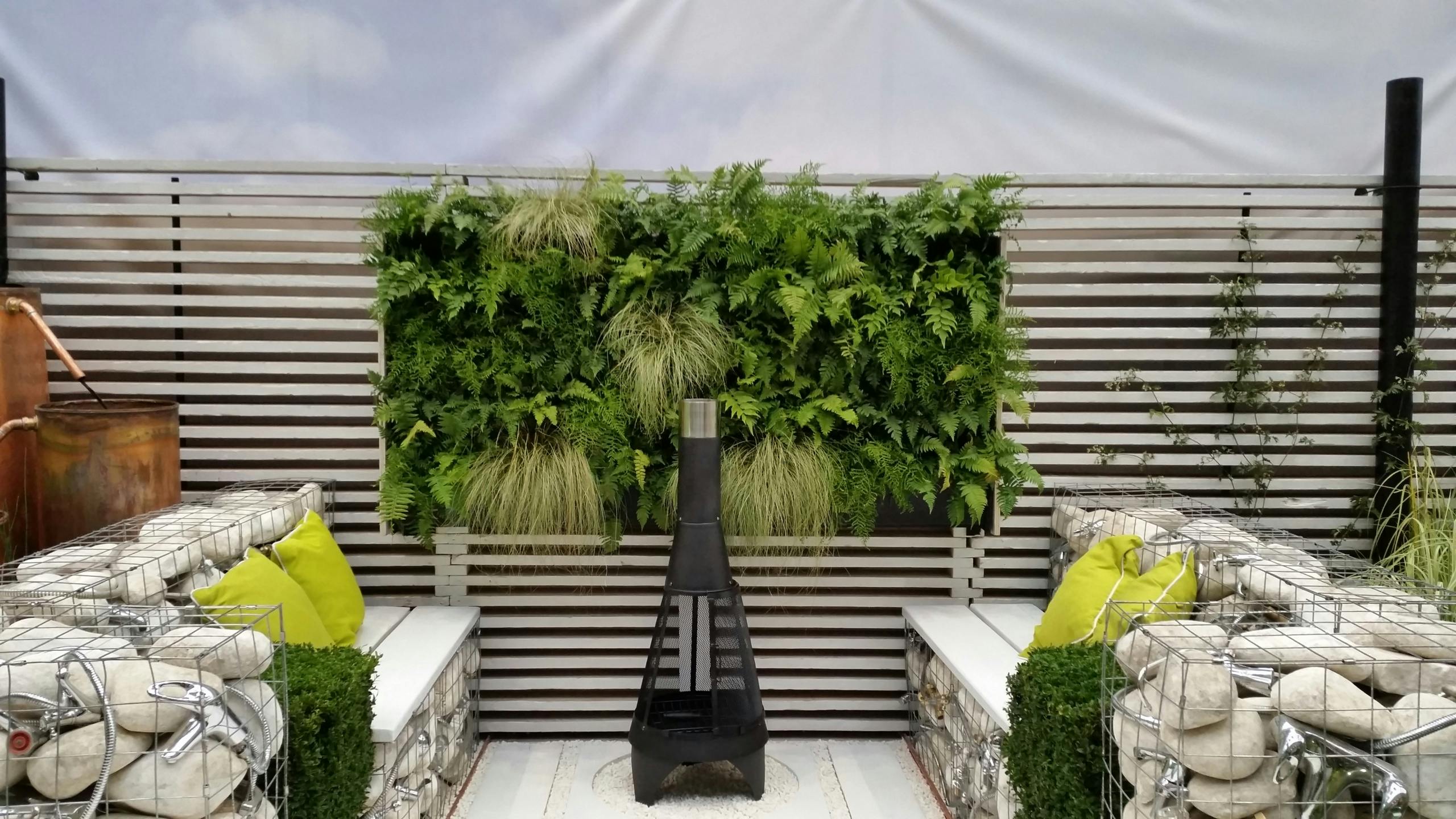 photo credit: Plant Box
If you're thinking of building a living wall inside, then a custom made wall is what you need. It can either be a permanent feature, or you can move it around depending on where you'd like your dose of greenery to be. 
The best living wall plants
Next you can move on to the exciting task of deciding what to plant, and how. You can let your creative juices flow to create vertical rows, fun blocks or drifts of colours, which make a beautiful tapestry effect. It's not recommended to plant horizontally though, as it could cause higher plants to block the much needed light reaching lower levels.
Gardeners' World recommends the following:
For sunny spots
Some of the best picks for sun-rich areas are: 
Fuchsia
Impatiens
Pelargoniums
Salvia
Lobelia
Nasturtiums
Petunia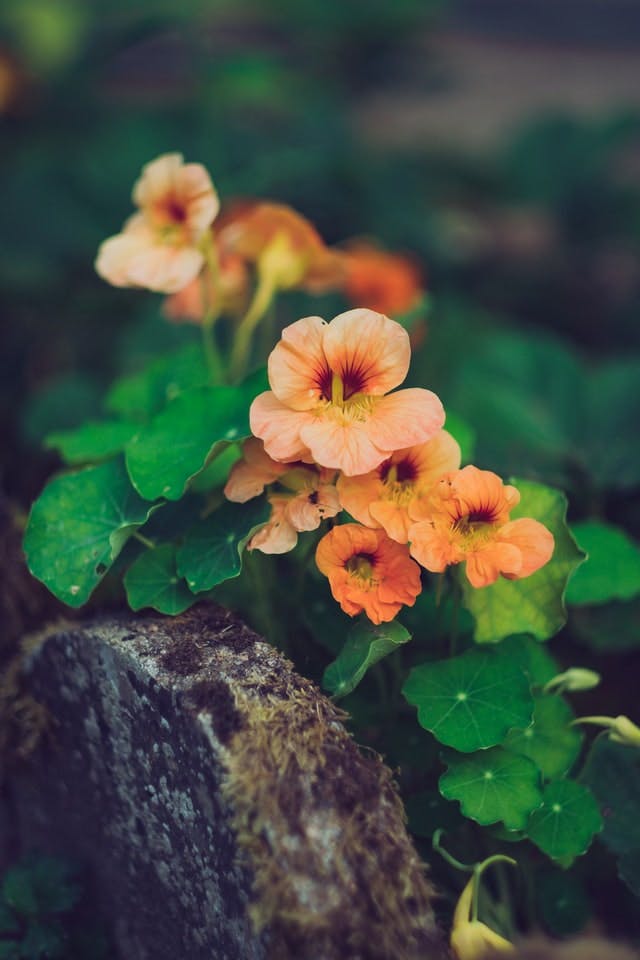 Plants happier in the shade
If you've decided to put your living wall somewhere a little shadier, then these are some good options:
Campanula
Tiarella
Pansies
Ferns
Ajuga
Viola
Heuchera
Attach it up and get planting
Follow the instructions of whichever planter or box system you've bought and then once you're happy it's secure, start playing with the patterns of your plants until you're settled. Then get planting.
Keep watering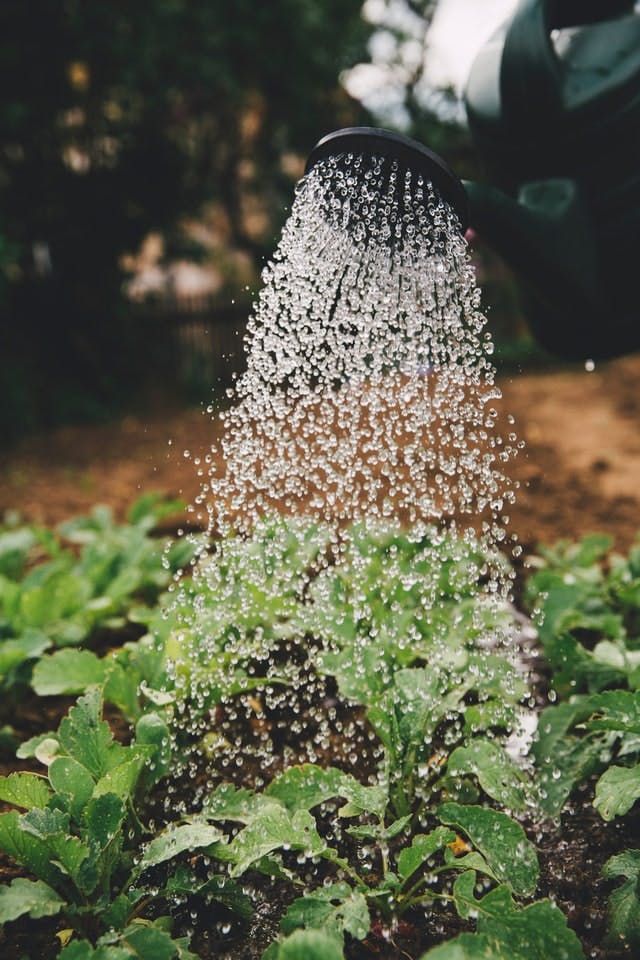 Maybe your new living wall will become your favourite spot for morning coffee, or even a weekend retreat to escape into a great book.