Lifestyle
Is Baklava Vegan? 
3min read
If you'd like to know more about baklava, what it's all about and whether or not it's suitable for vegans then you've come to the right place. Keep reading to have your questions answered.
What is baklava? 
It's a sticky and sweet Ottoman-Turkish layered pastry made from filo pastry, chopped nuts and sweetened with syrups or honey.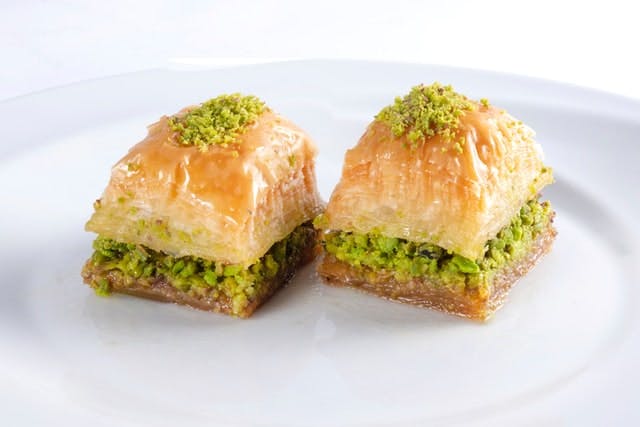 Where does baklava come from?
Baklava is a dessert with a rich and complex history. Its current form can be traced back to Istanbul's imperial kitchens of Topkapi Palace where the sweet treat was presented to guests on every 15th of the month of Ramadan. 
Before then its origins are a little less clear, but there are three main schools of thought. The Persian lauzinaj, the Turkik traditional layered cake from Central Asia and Ancient Roman placenta cake. It's believed that its origins date back to around the 8th century BC though. 
Is baklava vegan? 
Unfortunately quite a lot of traditional baklava recipes aren't suitable for vegans; this is because honey is one of the key ingredients. Many variations include various sweet syrups insead of honey, so in general these will be vegan-friendly.
Our favourite vegan-friendly baklava recipe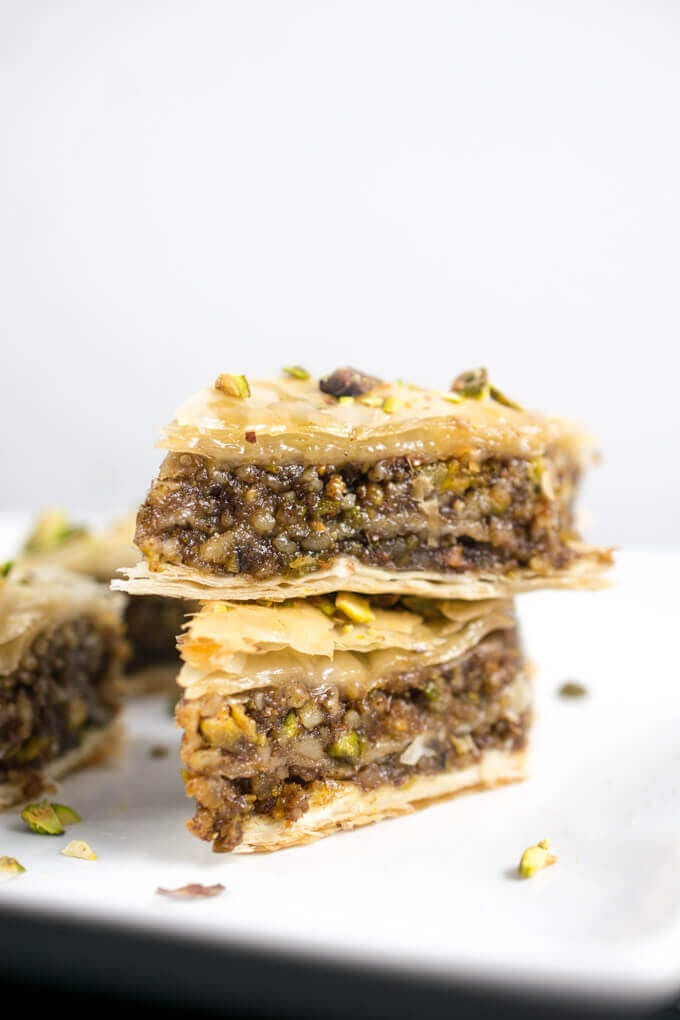 We're obsessed with this sticky and sweet recipe from Yup, It's Vegan food blog.
Share your thoughts with us in the comments section below.
---
By Fabian Jackson
Fabian is one of our lovely Content Marketing Assistants who loves writing almost as much as he loves coffee, old episodes of Escape to the Country (no judgement here), and cooking up a storm in his kitchen.
---
Let us take care of dinner
We help to make eating more plants easy and delicious. Fancy letting us take care of dinner? Check out our delicious meals here.
Shop now