Lifestyle
Is Bread Sauce Vegan?
by Laura Barns
2min read
A bread sauce is a British warm or cold sauce made with milk, which is thickened with bread crumbs, typically eaten with roast chicken or also turkey.
A survivor of the medieval bread-thickened sauces, the traditional British bread sauce is made with milk, butter or cream, and bread crumbs, flavoured with onion, salt, cloves, mace, pepper, and bay leaf, with the fat from roasting often added as well.
So a traditional bread sauce isn't typically vegan. However, if you've got a hankering for this classic but follow a plant-based diet, don't worry. You can easily make a few swaps to make a vegan version.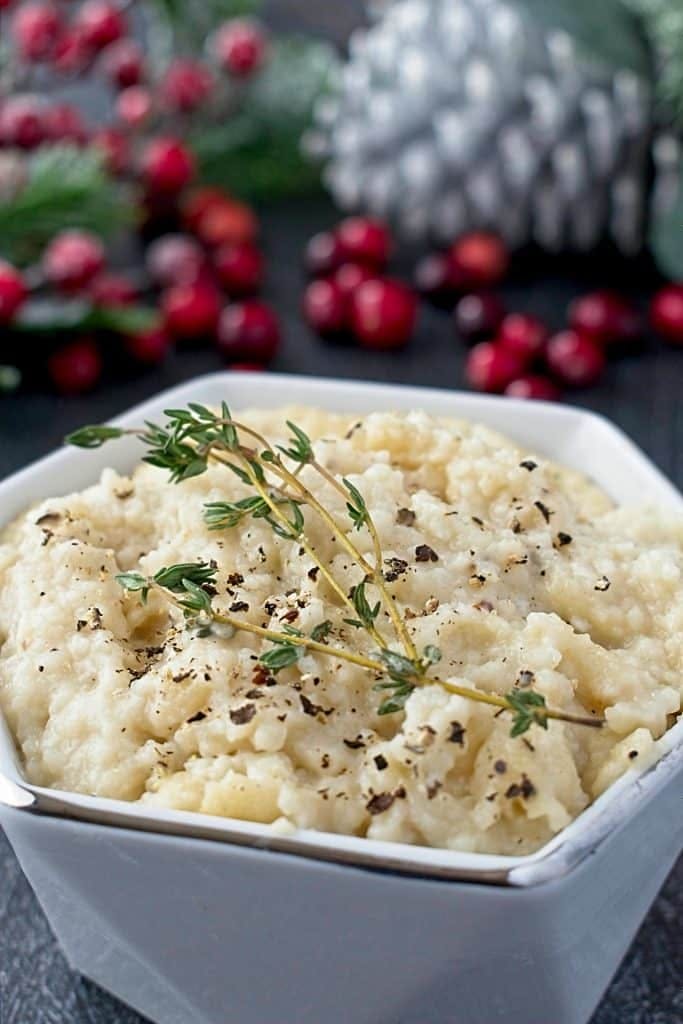 Vegan bread sauce recipe
We love this plant-based bread sauce recipe by Tempeh Tantrums (great name), pictured above.
'We use oat milk and oat cream to make the bread sauce, as we find the flavour of these creates the best creamy sauce. If you use another type of milk, we'd recommend using a less sweet milk, such as unsweetened soya or unsweetened almond milk.
We infuse the bread sauce with cloves, peppercorns, thyme and nutmeg, which gives a nice festive feel to the sauce and makes it the perfect side to have for your Christmas dinner, but it can still be enjoyed all year round! We also add a little bit of mustard powder, which helps bring out the other flavours. The garlic, onion and bay leaf adds even more flavour to the sauce.'
Check it out here. Happy feasting!
---
By Laura Barns
Laura is our Copywriter, who is obsessed with the Hearty Roots Stew (and has been known to eat a double serve for lunch on more than one occasion). On her day off you'll find her walking her puppy Ralph, stopping off at bookshops and cocktail bars along the way. 
---
Let us take care of dinner
We help to make eating more plants easy and delicious. Fancy letting us take care of dinner? Check out our delicious meals here.
Shop now