Lifestyle
Is Bread Vegan?
5min read
Bread is the most widely consumed food across the world, and its different forms and varieties mean that it is a reliable and treasured source of culture and comfort to many. To answer the question in the simplest terms, traditional loaves and flatbreads are vegan, however, as with anything there are exceptions to this rule. Follow our guide to find the perfect breads to suit your vegan lifestyle!
Key ingredients in bread
The purists out there that are passionate about bread baking believe that there should only be four ingredients that make up a basic leavened loaf. These are flour, salt, yeast and water. Because of this, many breads from bakeries are vegan – using these ingredients is a sure-fire recipe for success. Many popular bread brands therefore sell vegan products. A good example of this would be Warburton's. Warburton's is the most popular bread in the UK, and almost thirty of their breads and rolls, including their most popular products, are vegan. This includes their Medium White, and their Toastie White bread, which are favourites across the nation. Other brands that include vegan bread are; Hovis, Allinsons, and Kingsmill; making sourcing vegan bread easy and accessible to all!
What types of breads are naturally vegan?
Focaccia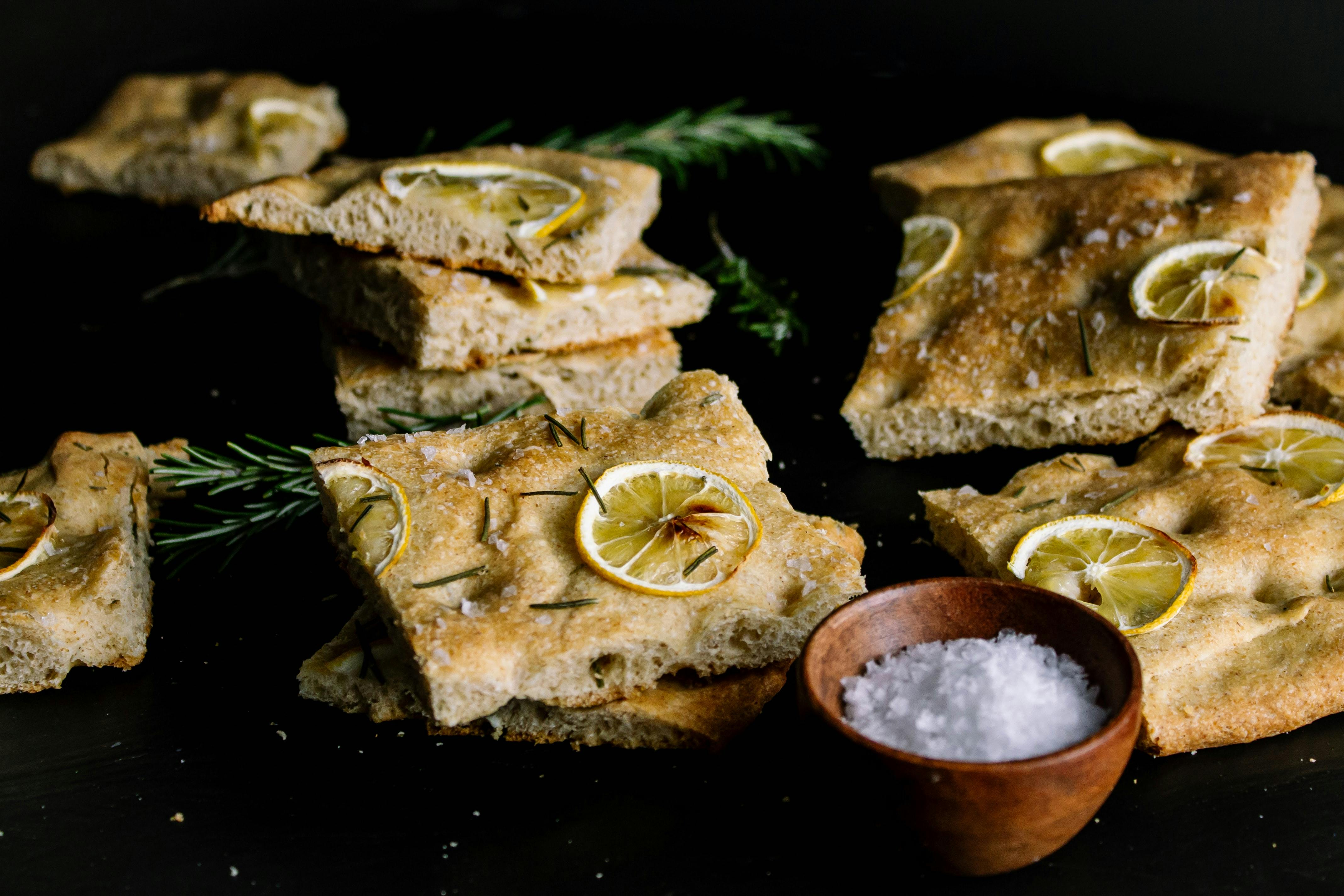 Focaccia typically only includes water, flour, oil, yeast, salt and rosemary. Check out our own vegan focaccia recipe here.
Ciabatta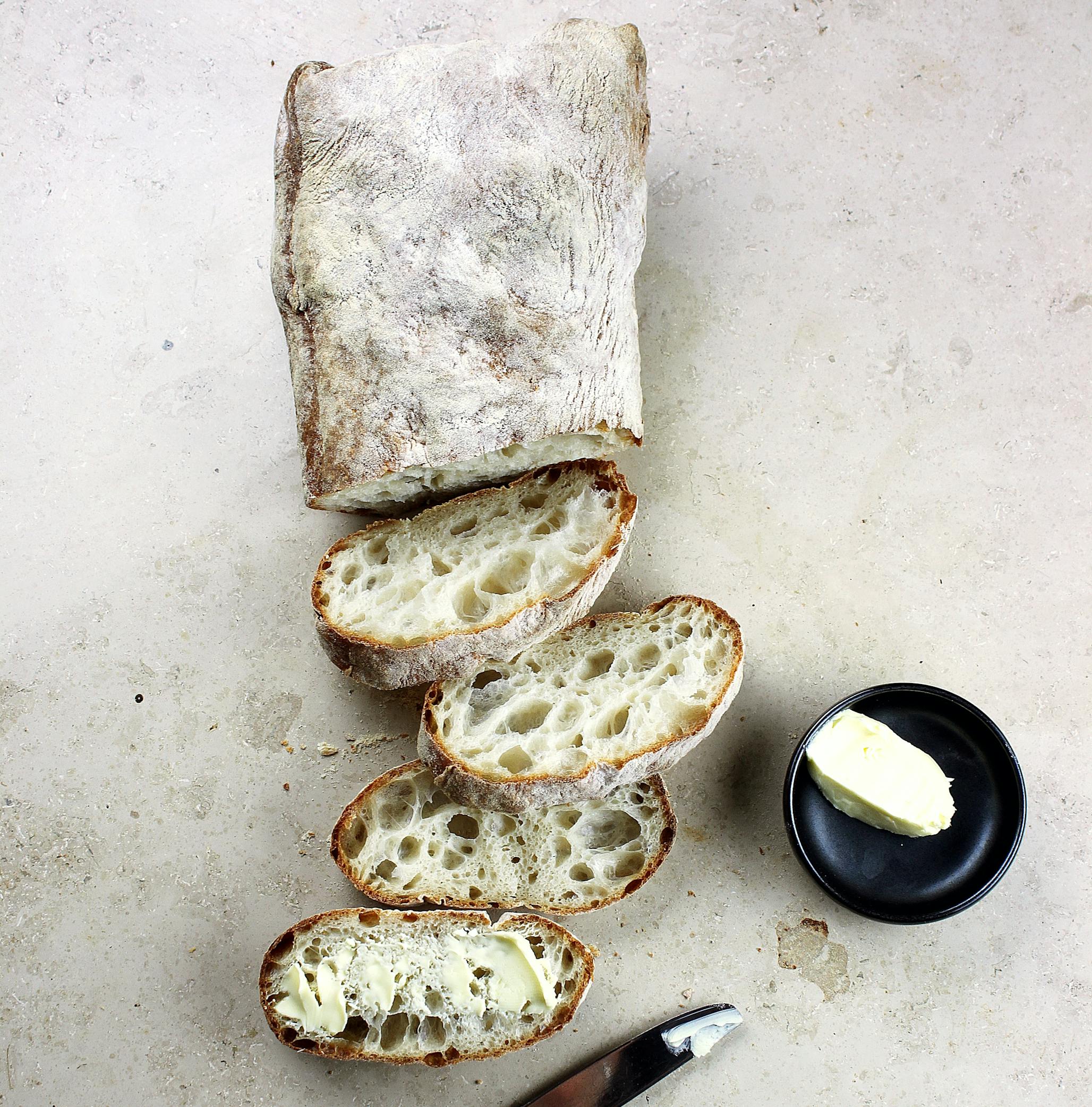 Ciabatta traditionally uses only water, bread flour, oil, yeast and salt. 
Baguettes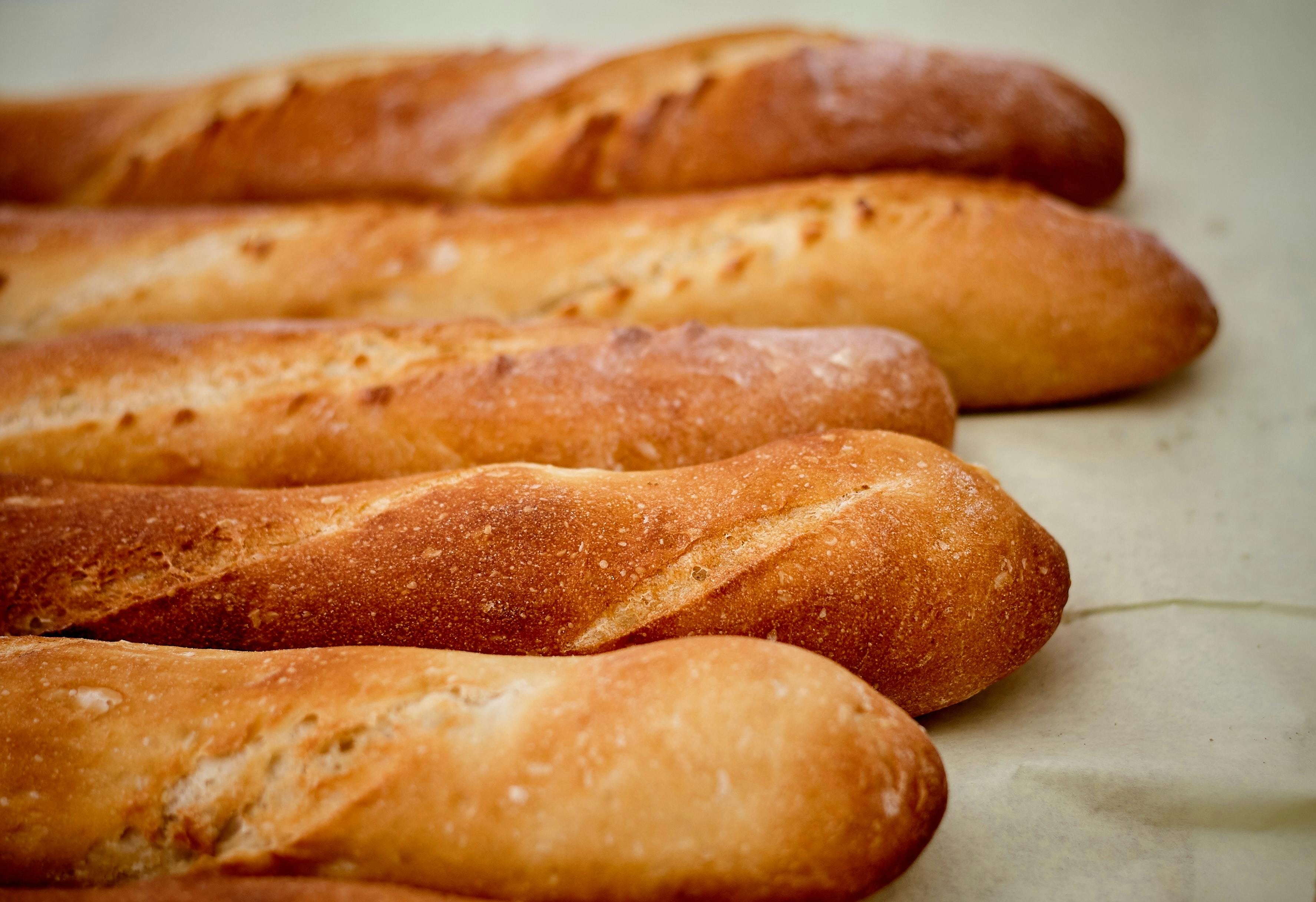 Baguettes also uses basic ingredients, consisting of water, bread flour, yeast and salt.
Sourdough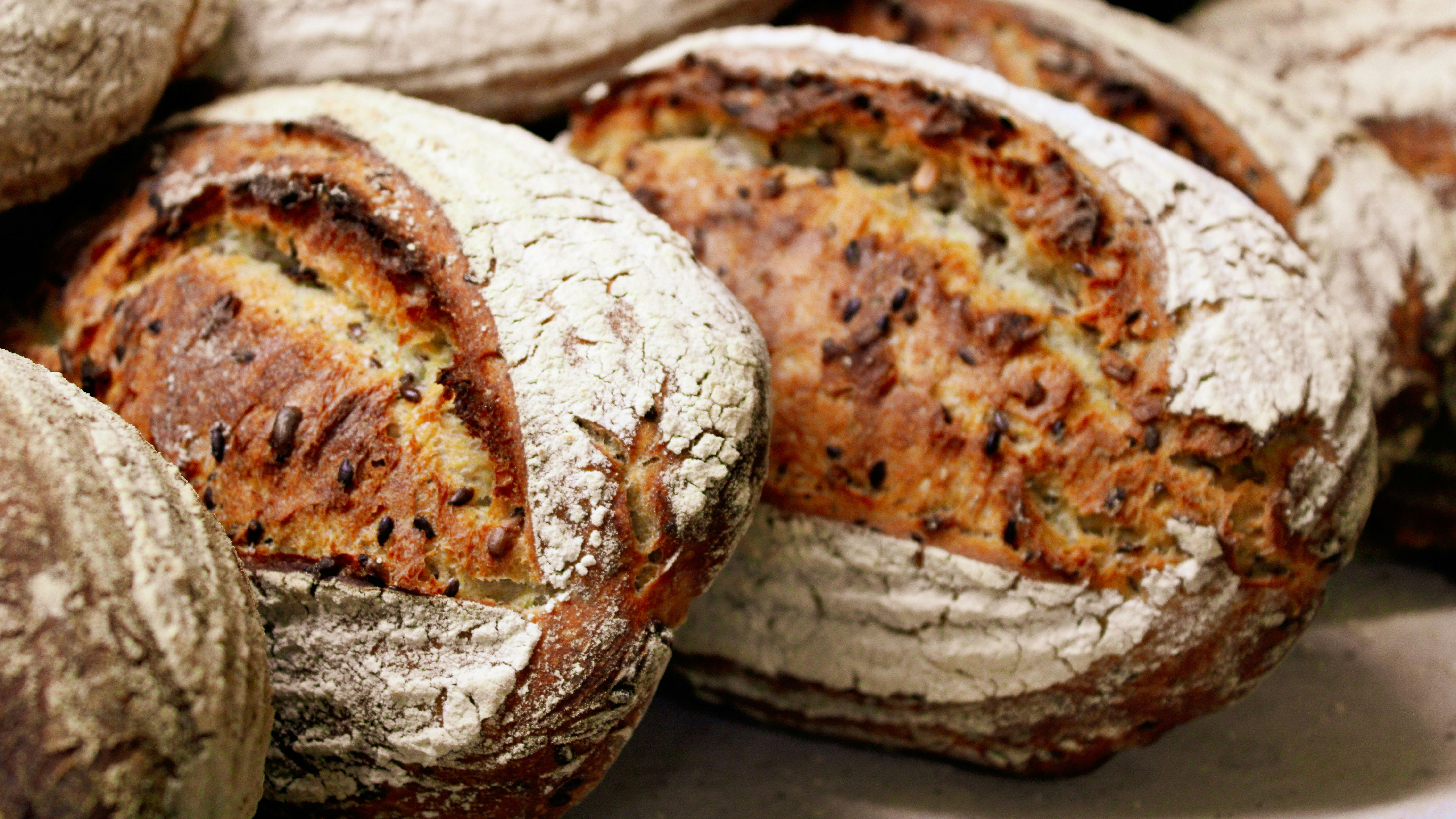 Sourdough is completely stripped back in comparison to other types of breads, as unlike other breads it doesn't use commercial yeast due to the use of a sourdough starter. As a result, sourdough only uses water, flour and salt.
Why are some breads not vegan?
Some breads use an enriched dough which means that they contain fats, sugar and milk Dairy products like milk and butter are used as a stabiliser or binder for the bread, however they are definitely not integral to making great bread. 
Watch out for:
Breads that use honey to activate the yeast. If using a recipe that has an enriched dough, look for one that uses sugar rather than honey, like this recipe for tiger bread.
Bread recipes that use yoghurt to speed up the sourdough baking process. It is always worth asking if buying fresh sourdough from a bakery, just in case!
Shop-bought breads that may contain whey, as this is a milk derivative and therefore not vegan. 
The types of breads out there are endless, and there are loads of recipes and brands that cater to vegans. Have a go making our own four ingredient vegan flatbreads or vegan bagels for fresh lunchtime goodness!
---
By Toni Olukiran
Toni is one of our lovely Content Marketing Assistants, and when she's not writing posts about everything from Jamaican cooking to vegan champagne, she's making a Spotify playlist (she was at 200, at her last count) or playing tennis in the park.
---
Let us take care of dinner
We help to make eating more plants easy and delicious. Fancy letting us take care of dinner? Check out our delicious meals here.
Shop now