Lifestyle
Is Chris Packham Vegan? A Look Into His Diet And Lifestyle
by Laura Barns
3min read
Wondering is Chris Packham vegan? You're not alone. In fact, that very question was one of the most Googled questions at the time of writing this. So, what's the lowdown?
BBC naturalist Chris Packham hasn't eaten meat in 30 years. But it was the 31 days challenge (hello Veganuary) without animal products that finally turned him vegan back in 2019.
When talking about his motives behind the decision, he shared the following in the Guardian; "We know the world is eating too much meat, and we know that we as individuals have to do something about it, so I was one of the record 250,000 people who signed up to Veganuary this year."
The television host said over the last few years he's been shifting his diet away from dairy.
"Two years ago, I visited a modern British dairy farm where the cows were kept in very clean conditions, indoors, all year round. I hated it. So I switched to oat milk, and last year gave up eating cheese."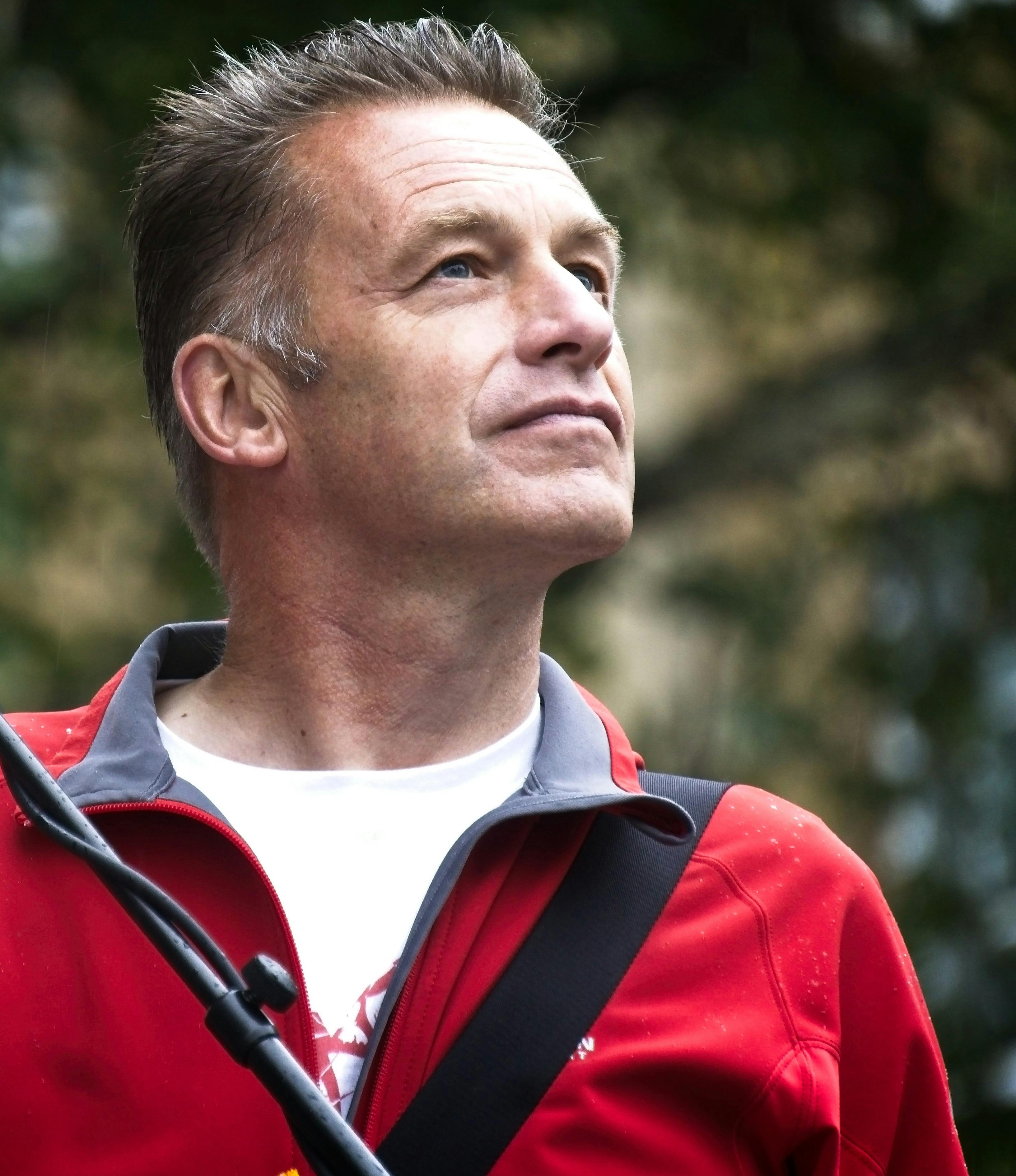 Is Chris Packham still vegan?
Yes, the 59-year-old TV presenter still adopts a vegan lifestyle. Given that Chris Packham is a conservationist and wildlife campaigner, it would make sense for him to adopt a vegan diet. The benefits of following a vegan diet go beyond the individual and their health; it also impacts the health of our world and the ecosystems of the animals on it. Before he went vegan, Packham was a pescetarian, which means he didn't eat meat, but he consumed fish and dairy.
Chris Packham's campaign work for animal welfare
He's hit the headlines in the past few weeks due to his campaign to vastly improve the welfare of chickens in the UK. He has pushed the blame onto British supermarkets, claiming that they are 'selling suffering'.
The campaign lead by Packham calls on supermarkets to commit to the Better Chicken Commitment (BCC), which was created by experts at animal protection organisations across the country. Joining Packham is The Humane League UK, Open Cages, Animal Equality UK and the RSPCA – all of which have been urging retailers to commit to the Better Chicken Commitment for years.
Disappointingly, only two major supermarkets, Marks & Spencer and Waitrose, have committed to the BCC so far.
According to Vegan Food And Living, Chris Packham explains, "As a bird lover, I despair at the thought of these gentle, intelligent, and sensitive animals forced to endure such suffering.
"Chickens outnumber all the wild birds in the country but we never see them – because they're suffering behind the closed doors of factory farms."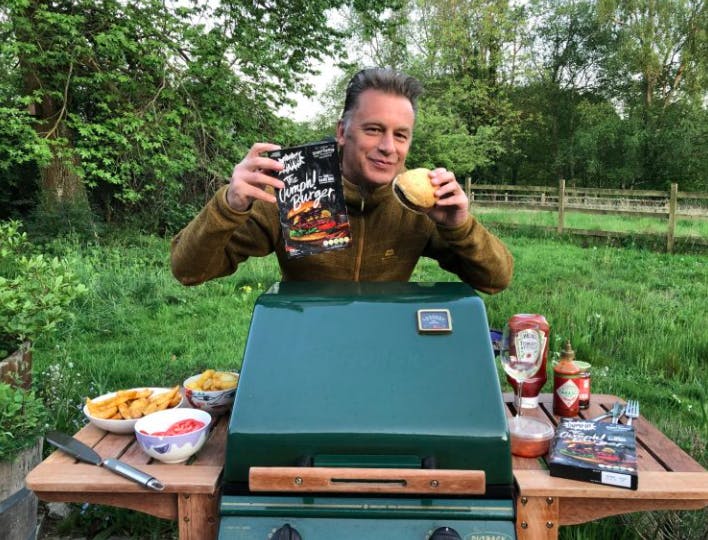 Photo credit: The Vegetarian Society
Fun facts about Chris Packham via the Vegetarian Society
Packham's favourite kitchen gadget is the microwave, an opinion we can 100% get behind at allplants
His perfect meal would include baked celeriac, fresh garden peas, mange tout, broccoli and plenty of garlic
His favourite vegan/vegetarian-friendly cuisine is Indian
He has two pet poodles called Sid and Nancy
His favourite grab-and-go snack is wholemeal pitta bread and houmous
He doesn't believe you need to be a good cook to enjoy vegetarian and vegan food, sharing that 'you can now get all kinds of ready meals, cook-in sauces and veggie equivalents so you really don't have to be a master chef to eat well'
---
By Laura Barns
Laura is our Copywriter, who is obsessed with the Hearty Roots Stew (and has been known to eat a double serve for lunch on more than one occasion). On her day off you'll find her walking her puppy Ralph, stopping off at bookshops and cocktail bars along the way. 
---
Let us take care of dinner
We help to make eating more plants easy and delicious. Fancy letting us take care of dinner? Check out our delicious meals here.
Shop now