Lifestyle
Is My Wine Vegan?
6min read
Whether you prefer a chilled glass of Chenin Blanc, or full Cabernet Sauvignon; this one goes out to any 18-plus plant-powered, or vegan...ish wine connoisseurs.
We know going full-vegan isn't easy for everyone. We get it. So how about taking a look at which wines we love, and how raising a glass can help make a difference.
With plant-based diets on the rise, we're here to help you help the planet, and win over your taste buds at the same time. Read on to help extend the movement to every aspect of your shopping trolley, and make vegan-life easier. So, how great is it that drinking a glass of deep rioja can do that?!
Why isn't wine always vegan?
As we know, wine is just grown up grape juice. So why isn't wine vegan? 
Traditionally, the wine making process happened over a long time. Naturally allowing the grapes to ferment and separate the solids sediments, which fall to the bottom of the barrel, from the liquids –which will become the unrefined wine. When it's allowed to take all the time it needs, the process can end here, and can be bottled and drunk (the best bit in our opinion). 
However, due to its understandable demand, wine-makers (vinters) were forced to speed up the process from vine to shop by a method called fining. Here are a few widely practiced fining techniques.
Animal gelatin is used to brighten whites and broaden reds' flavours. 
Casein (milk protein) is used in some Sauvignon Blancs, again for clarity of colour.
Isinglass (gelatin from fish bladders) again for the same reason in whites.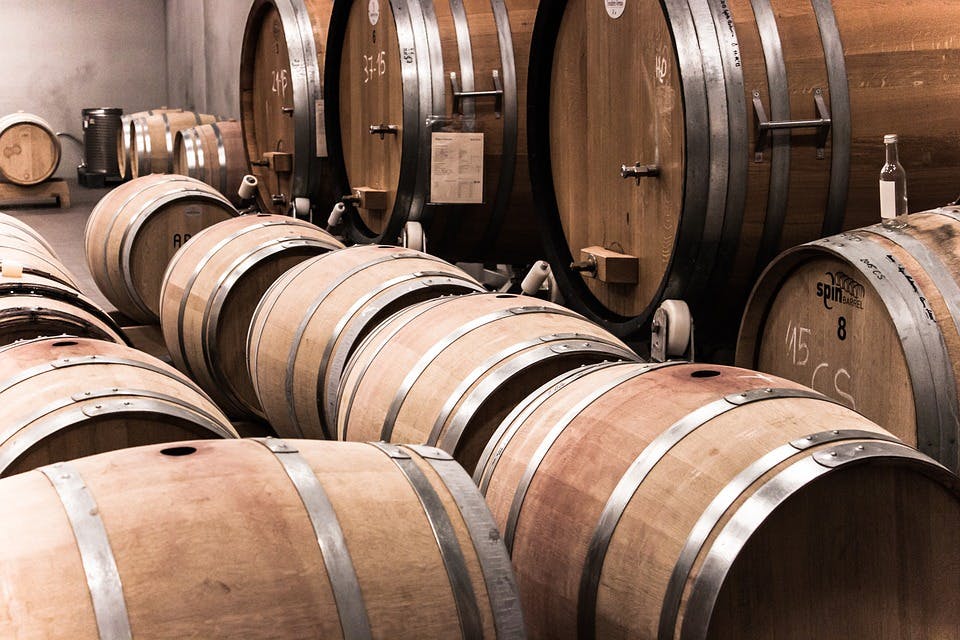 Vegan wine in the UK
Bentonite (impure clay found in volcanic ash) and carbon (charcoal) are the vegan friendly antidotes when it comes to wine. Most commonly used in place of the non vegan fining process and very easy to locate in the shops if you know how. Always check the label to see if it's suitable by looking for these terms, or ask the wine merchant. 
Once you know what you're looking for, you'll see that vegan wines are everywhere and there's no lack of choice.
Some of our top vegan wine brands
Looking for a few of the best vegan wine brands available in the UK? Search no further. Here's a link to Laura's vegan shopping basket –- the best vegan wines. Complete with prices, taste scores and food pairing recommendations!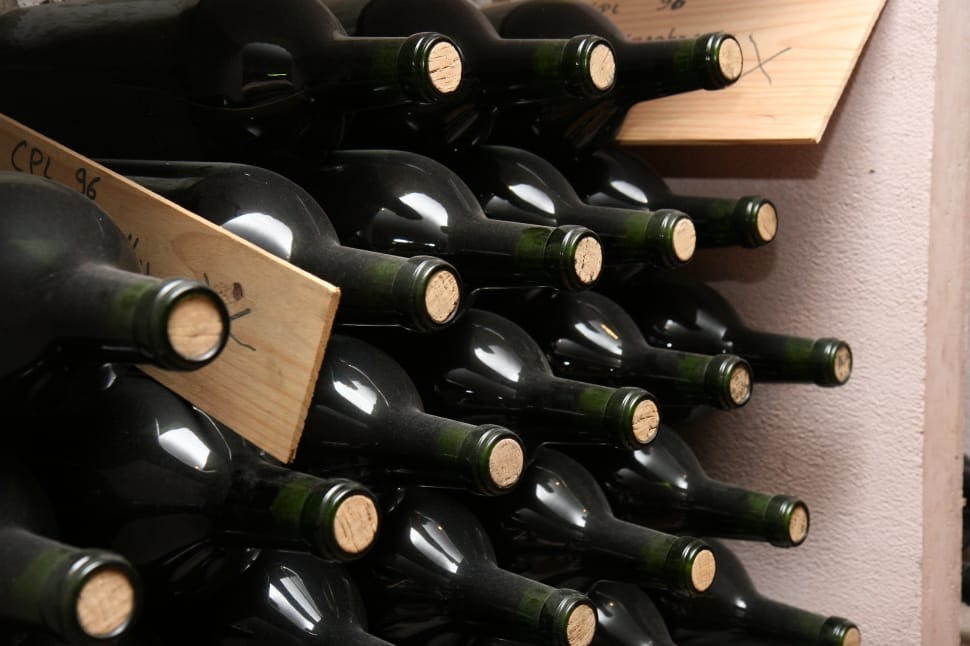 The wine-d up
Now that you know why some wines aren't vegan, and how simple it is to make the switch; wine-not just go for it? Let us know what you think down in the comments section.
---
By Fabian Jackson
Fabian is one of our lovely Content Marketing Assistants who loves writing almost as much as he loves coffee, old episodes of Escape to the Country (no judgement here), and cooking up a storm in his kitchen.
---
Let us take care of dinner
We help to make eating more plants easy and delicious. Fancy letting us take care of dinner? Check out our delicious meals here.