Lifestyle
Is Pasta Vegan?
4min read
Pasta is the holy grail of food across the globe; it's perfect for busy people who want delicious food fairly quickly. We've uncovered how pasta is made, whether pasta is vegan, and shared what brands and types are great for vegans who want the iconic store cupboard staple in plant-powered form. 
4.5 million tonnes of pasta was produced in 2019 alone! But is the kitchen staple suitable for vegans? Are there eggs in pasta, and are there gluten free, vegan pasta options out there? Well, let's break this down. 
What is fresh pasta made from?
Fresh pasta is often made from flour and eggs, meaning many fresh pasta varieties are not vegan. However, it is still entirely possible to make fresh, authentic pasta without eggs. Some traditional recipes replace eggs with water, oil, or sometimes both. In fact, check out Val's recipe for vegan fresh pasta, and pair with a vegan pasta sauce for a quick but delicious meal!
What is dried pasta made from?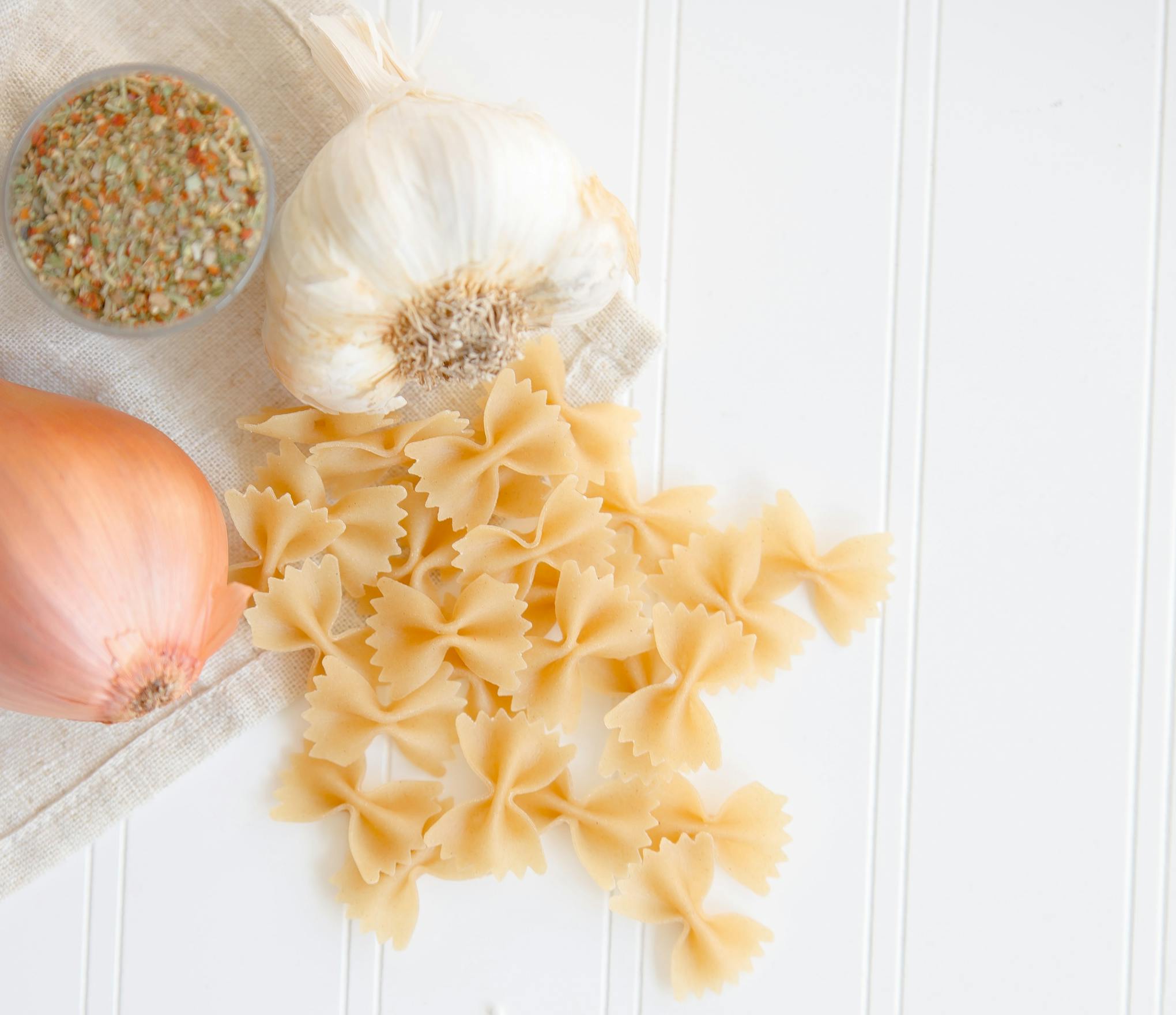 If you can believe it, dried pasta has even less than fresh pasta in the way of ingredients. Take Tesco's spirali pasta, which is made using only Durum Semolina flour! Most dried pasta does not contain egg, meaning that lots of brands are vegan friendly. Brands like De Cecco, Napolina and Barilla have products that have the exact same ingredient list. Other Supermarket own brands, like Sainsbury's, Morrisons and Asda, also carry pasta of all different shapes that are vegan.
Is filled pasta vegan?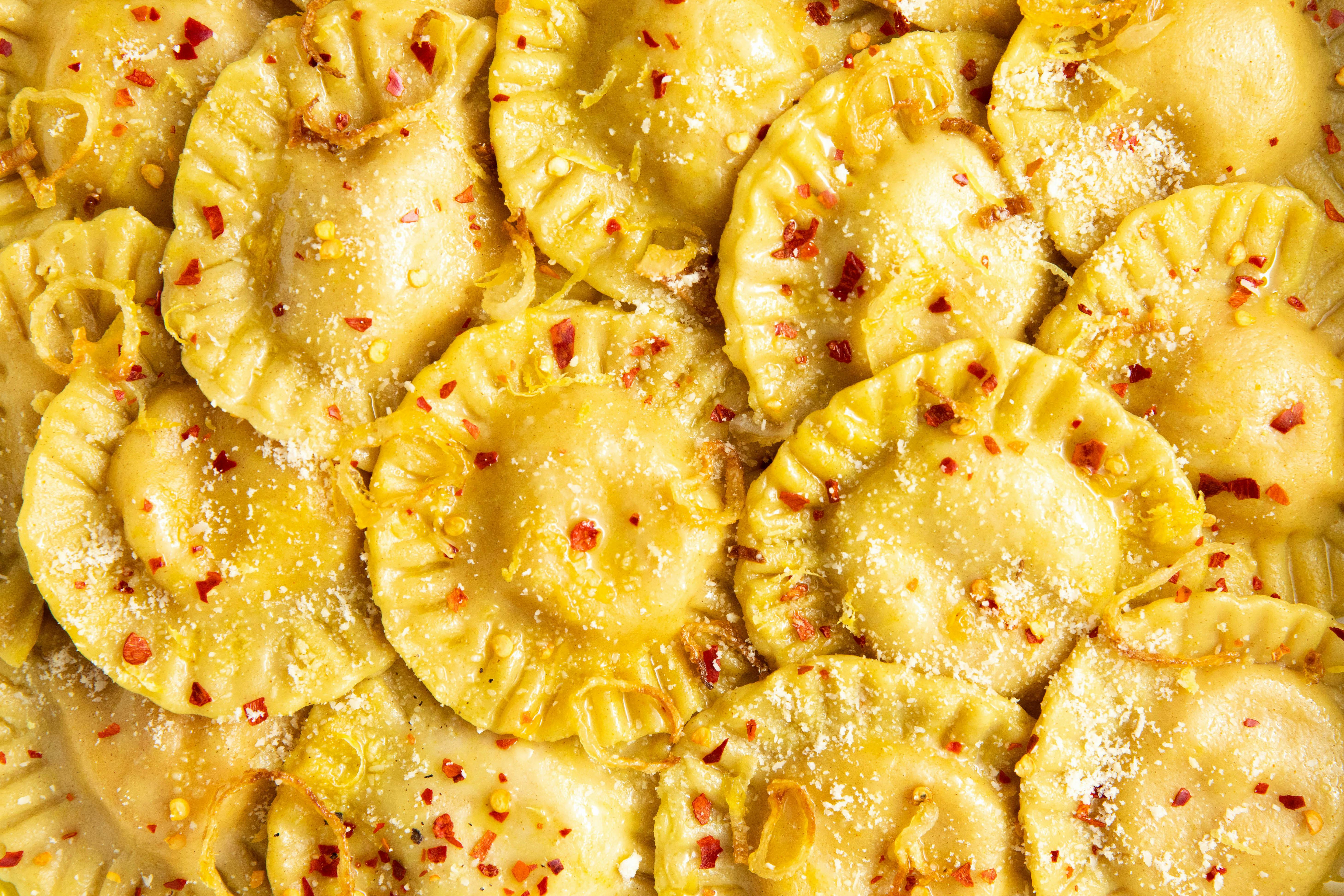 Filled pasta is much less likely to be vegan, as popular flavours in supermarkets contain meat and dairy products. For vegan types of filled pasta such as tortellini and ravioli, brands like Mr Organic are plant-based and vegan friendly. Vegans also need not worry about being limited by flavours of filled pasta, as there are tasty combinations of pumpkin and sage, pea and shallot or sundried tomato and tofu to choose from, if you know where to look.
You can also have a go at making your own filled pasta using allplants tried and tested (and certified absolutely delicious) recipes. Our fresh and zingy vegan pumpkin ravioli is sure to become a family favourite, and is great for all seasons.
Are there gluten-free, vegan pasta brands?
Yes! A gluten free and vegan diet doesn't have to mean the end of the famous midweek meal! Gluten-free and vegan varieties tend to replace durum wheat with a different kind of flour that doesn't contain gluten, such as rice or corn flour, and like other dried varieties they don't use eggs so are also gluten-free. Check out Dove Farms pasta, who tick both boxes.
---
By Toni Olukiran
Toni is one of our lovely Content Marketing Assistants, and when she's not writing posts about everything from Jamaican cooking to vegan champagne, she's making a Spotify playlist (she was at 200, at her last count) or playing tennis in the park.
---
Let us take care of dinner
We help to make eating more plants easy and delicious. Fancy letting us take care of dinner? Check out our delicious meals here.