Lifestyle
Is Pesto Vegan?
5min read
We wish we could answer the question, is pesto vegan, with a simple yes. But we may need to give a little more context (the world isn't quite vegan or vegan...ish yet!.)
Here at allplants we know you've already got a lot on your plate, so we're trying to make all the other stuff a little easier by giving you tasty vegan recipes, dispelling old myths and generally helping you on your plant-powered journey.
Whilst we believe a jar of pesto to be excellent value for money (a little bit of the right stuff can go a long way), we also want to help you make sure you're getting the right bang for your buck. 
So, let's unpack pesto...
Why most pesto isn't vegan
Any food lover worth their Maldon Sea Salt will tell you that pesto calls the stuuunning northern Italian region of Liguria it's home. Along with its neighbouring citizen, Parmesan from a few cities over. So it's no wonder that most traditional pesto includes the Italian dairy-based cheese by default, and has done for hundreds of years. This unfortunately extends to most generic supermarket brands too.
Let's be a little less pesto-mistic
Because we love (and believe in) eating more plants, we're loudly and proudly claiming our space in the shopping aisles. This means that cupboard staple Sacla has vegan basil and tomato pestos that are accessible, affordable and just as versatile as we'd hope. There's also a wider range of brands to choose from if you know where to look.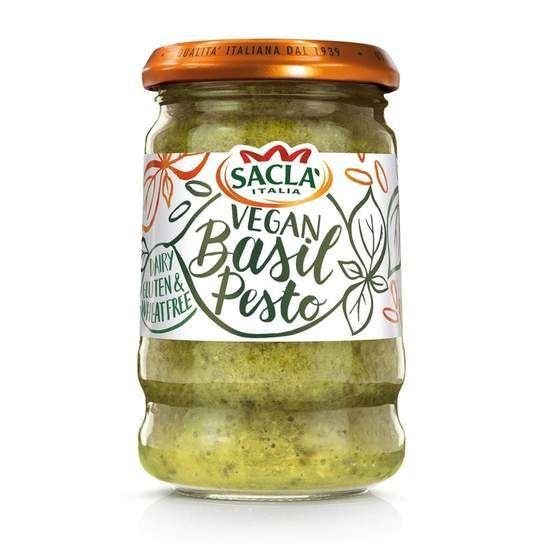 Home-made vegan pesto
Here are three ways you can veganise your home-made pesto
First, if you're looking for inspiration, here is the best vegan pesto recipe we've ever tasted! Developed by our very own Val. allplants Waste-Free Vegan Pesto
Or, if you have an Italian grandparent, you can still follow the secret family recipe, by directly replacing the parmesan with a vegan equivalent. Our favourite is Follow Your Heart Parmesan, Grated
Lastly, you can substitute in Nutritional Yeast (check out what that is, and what you do with it here) allplants What on Earth is Nutritional Yeast?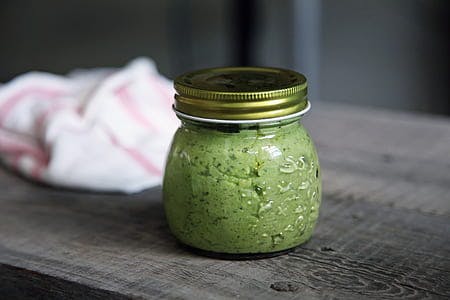 Bonus points to us because our pesto is also waste-free.
So what have we learnt about vegan pesto?
Most traditional pesto is not vegan, so make sure you check the labels. But our recipe is! (Thank us later).
What are you waiting for? Glab your blender then seal up our vegan pesto in your best reusable jam jar. Keep it in the fridge for sandwiches, quick pasta elevation or even a teaspoon directly into your mouth (hey, we're not here to judge).
If you've got a favourite vegan pesto brand, we'd love to know in the comments below!
---
By Fabian Jackson
Fabian is one of our lovely Content Marketing Assistants who loves writing almost as much as he loves coffee, old episodes of Escape to the Country (no judgement here), and cooking up a storm in his kitchen.
---
Let us take care of dinner
We help to make eating more plants easy and delicious. Fancy letting us take care of dinner? Check out our delicious meals here.
Shop now