Lifestyle
Kombucha Scoby: What Is It, and How Do You Make It?
1min read
Move over sourdough, there's a new fermented starter on the scene, and it's actually a lot easier (and less fickle) to make. Here's everything you need to know.
What is a kombucha SCOBY?
You can't produce kombucha without a SCOBY, an acronym standing for Symbiotic Colony of Bacteria and Yeast. It's basically what kicks off the fermentation process that makes kombucha. If, like many of us, you tried your hand at making sourdough from scratch during lockdowns past, then you are probably already familiar with the need for a 'starter' — and the concept is very similar.   
Kombucha is made from adding SCOBY to tea, which breaks down the sugar in the tea to convert them into alcohol and acid. The fermentation usually takes a few weeks, and you're left with the fizzy, sour and sharp taste that we know to be kombucha. 
Can you make your own SCOBY?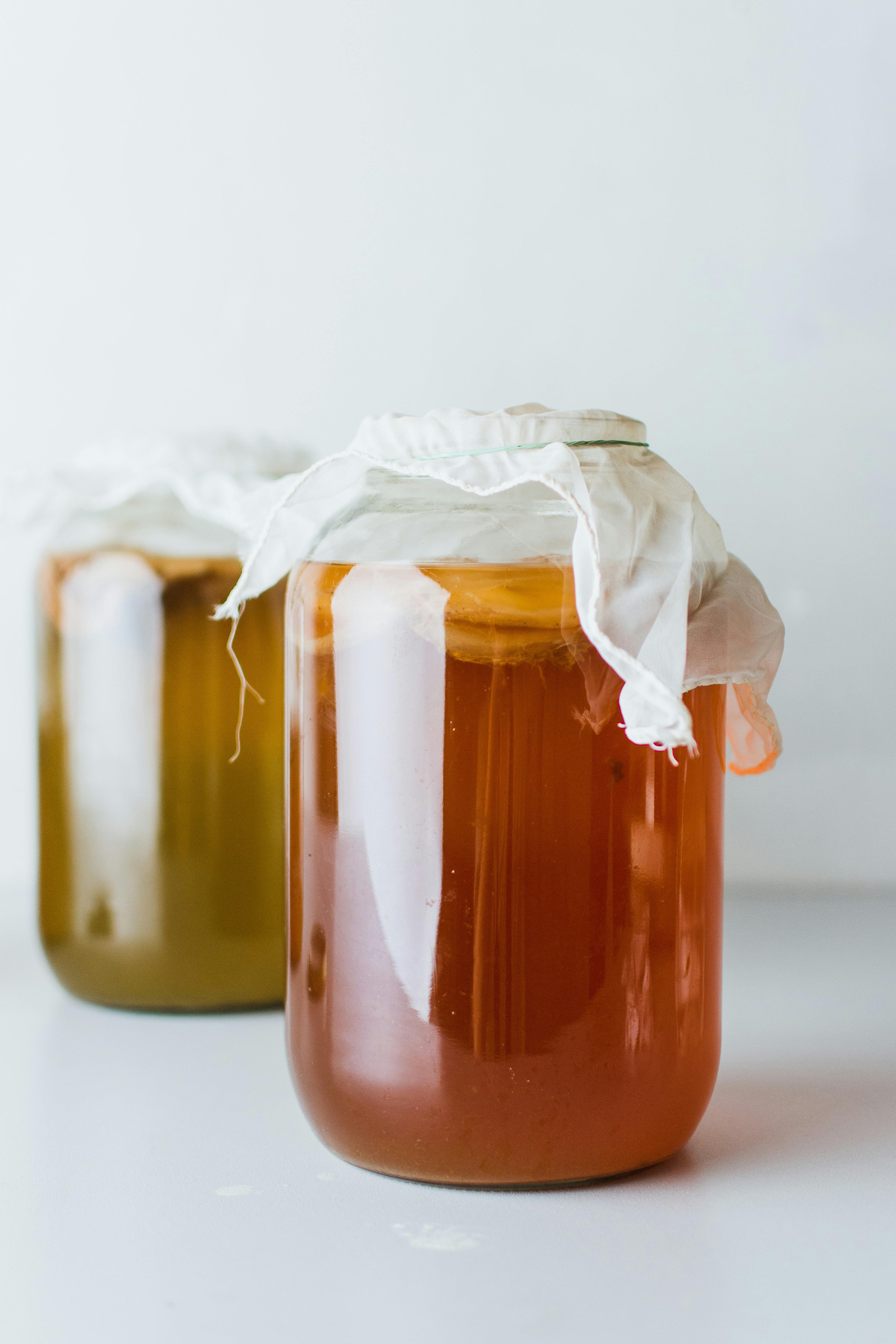 While you can buy SCOBY to get straight into the kombucha making process, it is also possible to make your own scoby from scratch if you're looking for a project!
How to make your own SCOBY
So you want to make your own SCOBY! You'll need:
500ml unflavoured raw kombucha
250ml green or black tea
1 tbsp sugar
Lots of patience
To make your own SCOBY, combine the kombucha with your tea of choice and sugar in an airtight, clean jar. Leave the jar in a warm, dry place in your house, and simply let it work its magic. You should have your starter fully formed and ready to use anywhere from 2 weeks to a month, so patience is key, but it really is that easy. Once it's ready, you can go ahead and make your own homemade kombucha (and pair it with one of our delicious buddha bowls!).
---
By Toni Olukiran
Toni is one of our lovely Content Marketing Assistants, and when she's not writing posts about everything from Jamaican cooking to vegan champagne, she's making a Spotify playlist (she was at 200, at her last count) or playing tennis in the park.
---
Let us take care of dinner
We help to make eating more plants easy and delicious. Fancy letting us take care of dinner? Check out our delicious meals here.