Lifestyle
'Little Leaps' for the Planet
by Laura Barns
7min read
2020 is a big year for tackling climate change. So we've put together some tips for making 'little leaps' that will have a big impact. Because it's a leap year. Clever, right?
The fact that the sky has become a deeper shade of blue and the air clearer since lockdown due to decreased pollution levels is exactly the encouragement we needed to take more steps towards sustainable living. We know this can feel a bit overwhelming, and knowing where to start is usually half the issue. So here are our favourite practical tips to help you step – no, leap – towards sustainability.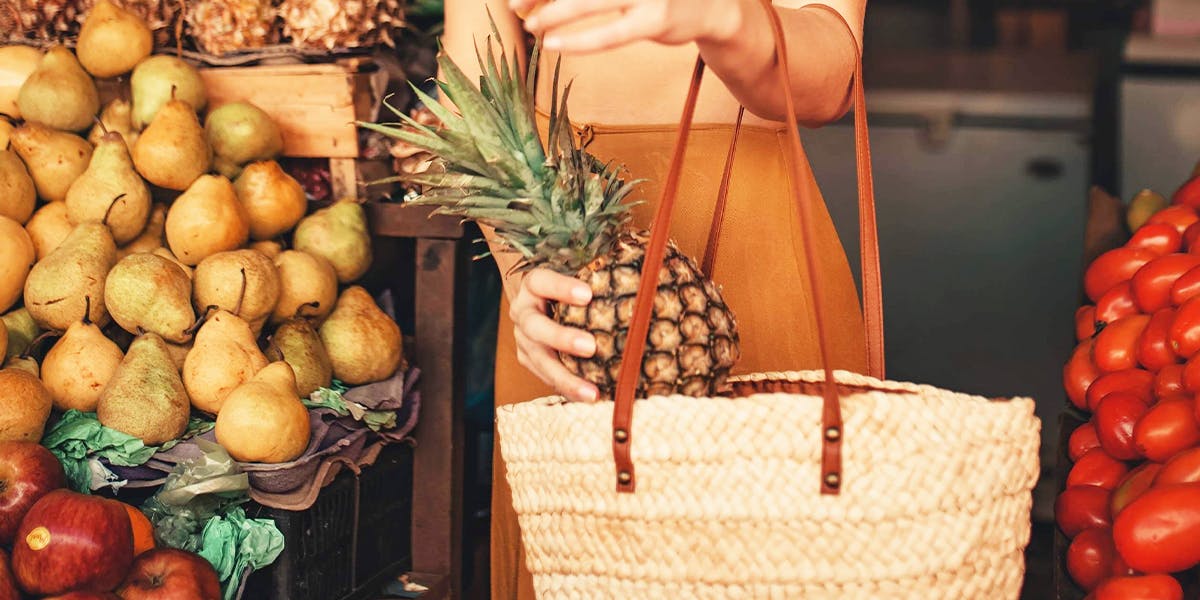 Choose reusable shopping bags
Plastic bags are SO last century. Invest in some good quality totes and canvas bags and keep one with you at all times. Because let's face it, you never know when you'll need to do an emergency snack run. Though it's worth a note that you'll need to use it a lot more than for simply taking your gym stuff to work in. Read up on how bags affect the environment in this great article. 
Use your voice
In fighting the climate crisis, people power has never been more important than now. Write to your local MP and ask for updates on how they're tackling climate change, and engage with brands you shop with to find out what initiatives they have in place to be as planet-kind as possible. You can read more about our sustainability mission here. 
Buy bars of soap instead of handwash
Until the day comes where all shops offer refilling stations for stuff like shampoo/conditioner/shower gel etc. there are a few things you can do to be greener in the bathroom. Simple things like switching your handwash to a bar of soap is great, as is seeking out bamboo toothbrushes and razors instead of plastic alternatives. 
Steer clear from paper cups/plastic bottles/plastic straws
So you'll have definitely heard this one by now, but there's a reason it's shared so much… they are amongst the easiest things to avoid. Investing in reusable cups, bottles and straws is a great way to save the fish and save some cash, as most retailers will give you money off your purchase if you provide your own. Or go totally old school and skip the straw altogether. (Just watch out for the ice cubes). 
Cut down on energy usage in your home
As well as saving money, save the planet by making a few simple swaps with your appliances, heating and lighting at home. Switch your plugs off when not in use, use low-energy bulbs and invest in a smart meter for your radiators.
Leave the car at home
One in four car trips in the UK are under a mile. So dig out your comfy shoes and walk, or cycle more, to reduce your carbon footprint and improve your health…everybody wins. 
Go vegan...ish
The single most impactful thing you can do to reduce your footprint on our world is to eat more plants. In fact, if we all went vegan for just one day a week, we'd EACH save 1,100 gallons of water, 30 sqft of land and 20 lbs of CO2. Great, right?! In an ideal world, to help the planet, we'd all eat nothing but leaves but understand that his can't simply happen overnight. 
Here are some tips for making plant-based switches.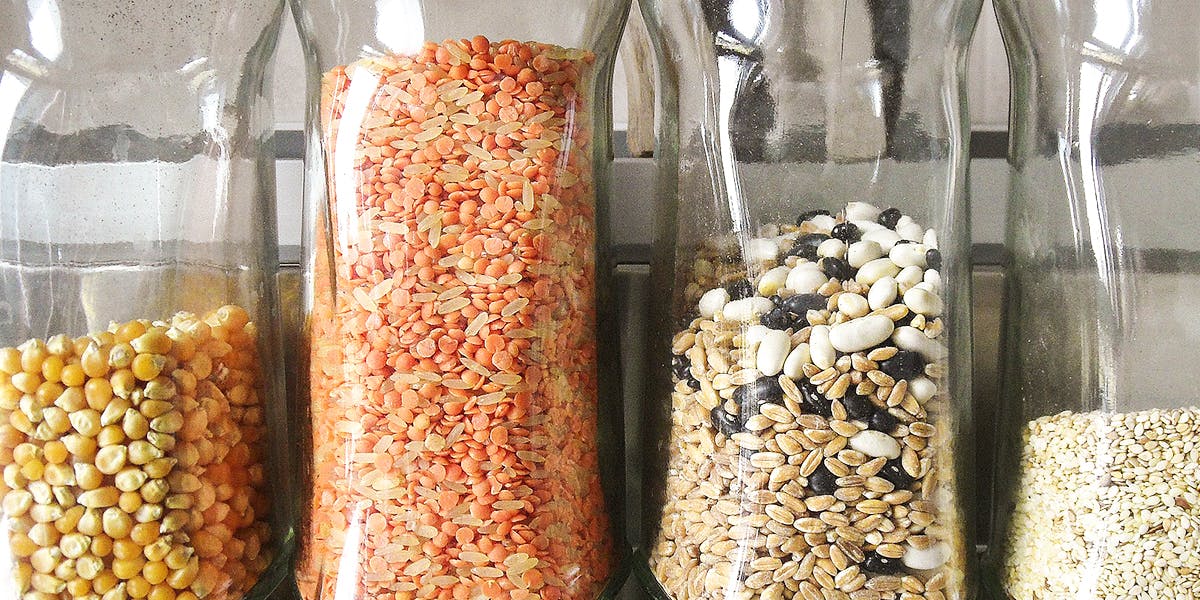 Swap some foodie staples
You don't need to automatically swap everything you eat. Starting small can make a huge difference. For example, next time you're shopping for yoghurt, try a coconut-based alternative. Or switch up your usual butter option for Flora, which offers a fully-vegan selection now. 
Replacing eggs
Eggs are a biggie as they seem to be in all the good stuff. Luckily, they're also one of the easiest things to substitute. We could go on for hours about this. In fact, we did. Check out our blog post on all things egg replacement. 
Ditch dairy milk
Especially if you can't function without caffeine (i.e. me) it can be a challenge to find the right dairy alternative for your coffee. Luckily, there are SHED loads of different options now. This is a great round-up and includes some of our faves. 
Swap out mincemeat for lentils
No, seriously. "It's not a swap, it's an upgrade... lower in saturated fat and packed with protein! When you combine cooked puy lentils with a few other ingredients – namely nibbed walnuts and minced chestnut mushrooms – they mimic the texture of mince so well." – Joey, our Senior Development Chef and Key Lentil Advocate. 
Though we're a purely plant-based business (and always will be) we're also fully behind those doing their best to eat greener. For tips on living more sustainably, visit the environment area of our blog. 
---
by Laura Barns
Laura is our Copywriter, who is obsessed with the Hearty Roots Stew (and has been known to eat a double serve for lunch on more than one occasion). On her day off you'll find her walking her puppy Ralph, stopping off at bookshops and cocktail bars along the way. 
---
MORE GREAT READS
Let us take care of dinner
We help to make eating more plants easy and delicious. Fancy letting us take care of dinner? Check out our delicious meals here.