Lifestyle
Our Favourite Vegan Food Wraps
by Laura Barns
3min read
Want to ditch cling film, plastic containers and other single-use solutions to preserve your food? You'll love these sustainable, vegan-friendly food wraps.
Great for wrapping up your lunch and leftovers, these vegan-friendly food wraps make saving the planet stylish as well as easy.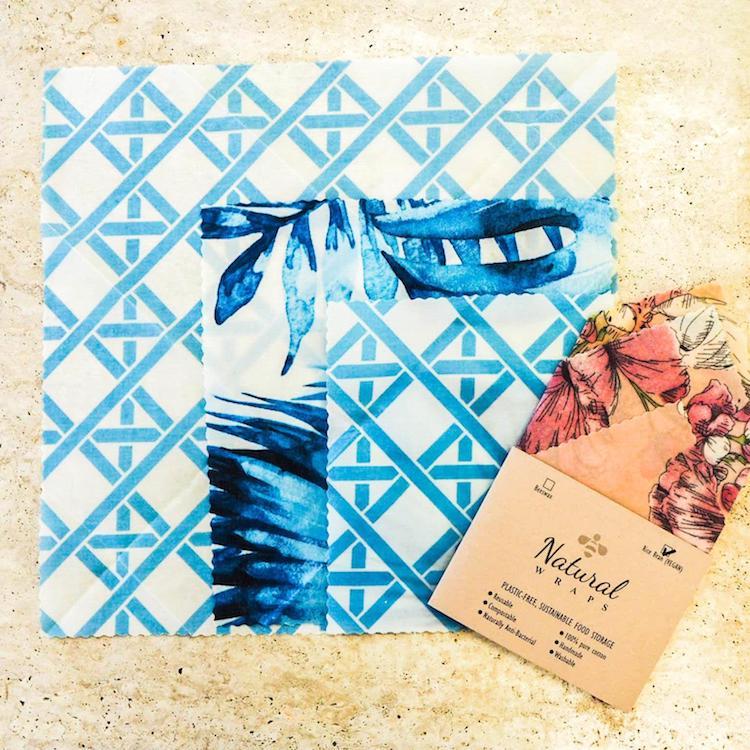 Photo credit: Wearth London
Natural Wraps
These waxed reusable food wraps are handmade in Scotland using 100% natural ingredients including Rice Bran Wax, pine resin to help them cling and coconut oil to make them soft. This reusable cling wrap is a great natural and zero waste alternative to single-use cling film and aluminium foil. Unlike conventional beeswax natural food wraps, as these sandwich wraps are made from Rice Bran Wax (a natural by-product of rice production) they are vegan-friendly. The wraps are also naturally antibacterial and to clean just wipe with soap and cold water and leave to air dry.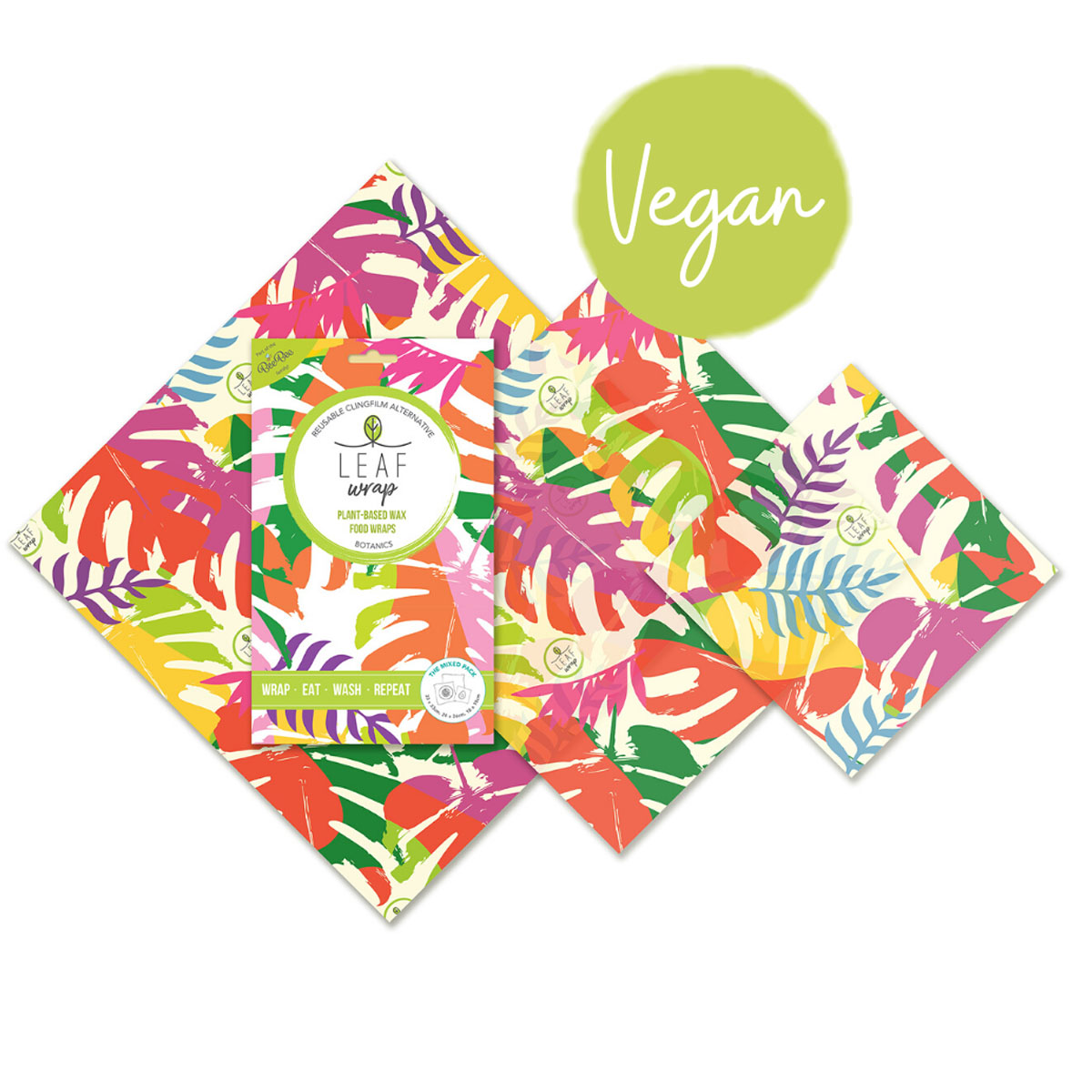 Photo credit: Peace With The Wild
Vegan Leaf Wraps By BeeBee
This mixed sized kitchen pack of leaf wax wraps are perfect for beginning your plastic-free journey. You get a lovely mix of sizes to wrap your different foods. Say goodbye to single-use cling film, these wax food wraps are washable and reusable. Made with only natural ingredients the leaf wraps won't leach any chemicals into your food, unlike plastic wrap. This wax wrap kitchen pack is ideal for wrapping up cheeses, sandwiches and bread, keeping them nice and fresh for you.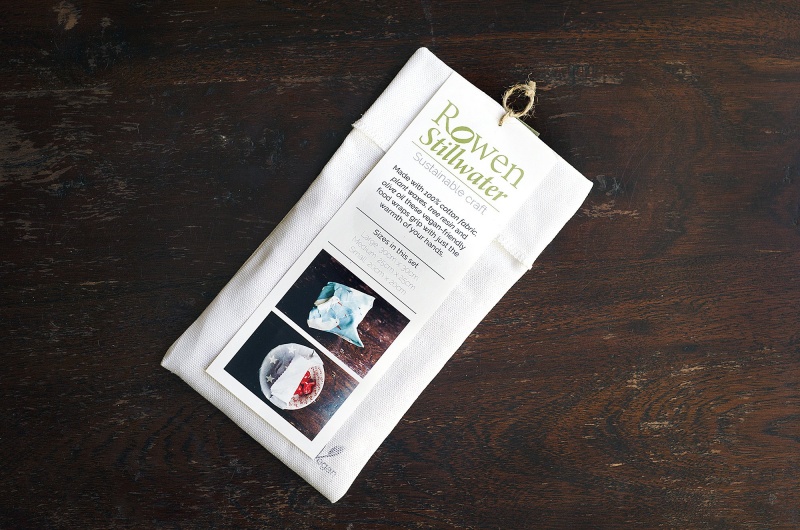 Photo credit: Boobalou Eco Living
Rowan Stillwater Vegan Food Wraps
Vegan plant-based reusable food wraps that are a sustainable, natural alternative to plastic wrap for food storage without the need for adhesive, as the wraps grip with just the warmth of your hands. They're both free from soy and palm oil, and are made from 100% cotton, tree resin, plant-waxes and olive oil.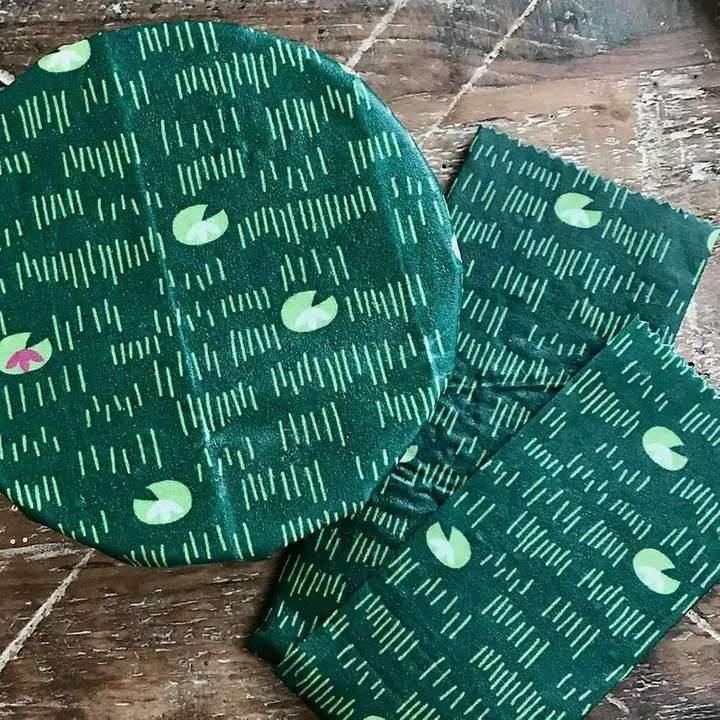 Photo credit: Eco Vibe
Eco Kiddles Soy Wax Food Wraps
These eco-friendly food wraps are made with 100% sustainably-sourced cotton and the finest 100% vegan soya-wax, making them the perfect alternative to plastic food wraps, cling films and foils. These functional, sustainable food wraps help keep food fresh without the nasty toxins associated with plastic food wraps. When used correctly, they can last up to a year. The wraps are handmade using sustainable and organic ingredients.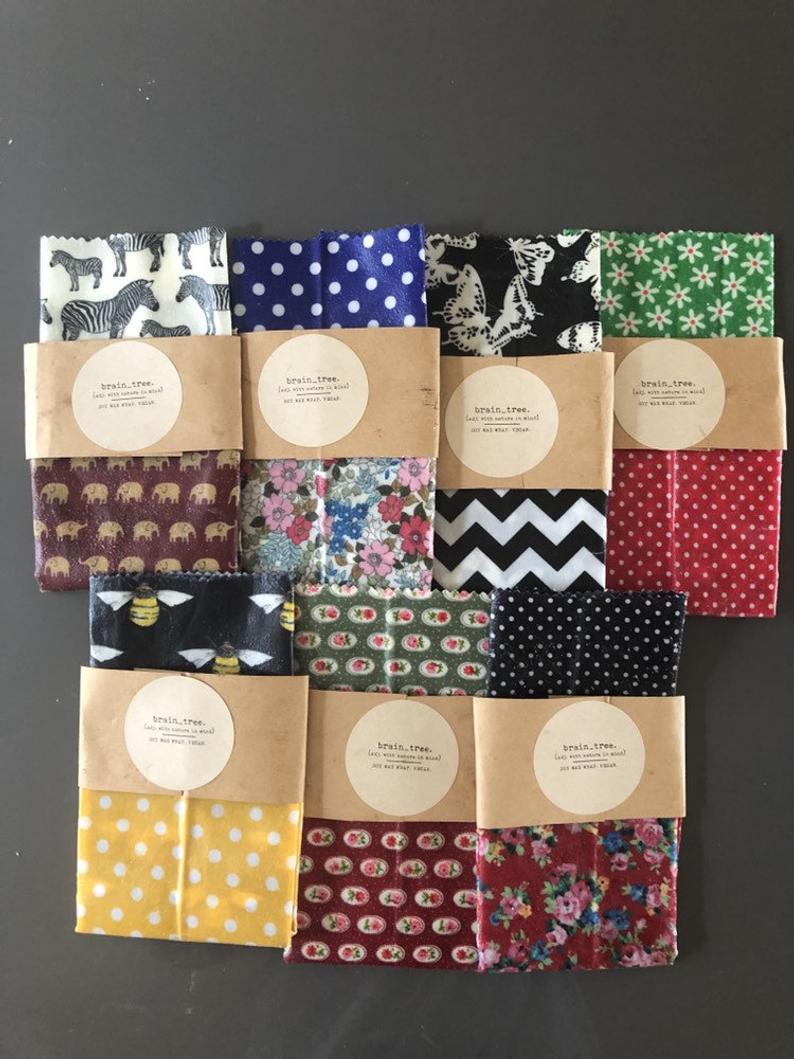 Photo credit: Etsy
Brain Tree Wax Food Wraps
Made with 100% cotton poplin material, soy wax which is a vegan-friendly alternative to beeswax, jojoba oil which is naturally antibacterial and pine resin to make them more "sticky". Wash in cold or lukewarm water with a little dish soap and reuse for up to several months. These will naturally start to crack over time but can be refreshed by popping in the oven for a few minutes on 50 degrees.

Do you have any recommendations for me to buy or try? Hit me up in the comments.
---
By Laura Barns
Laura is our Copywriter, who is obsessed with the Hearty Roots Stew (and has been known to eat a double serve for lunch on more than one occasion). On her day off you'll find her walking her puppy Ralph, stopping off at bookshops and cocktail bars along the way. 
---
Let us take care of dinner
We help to make eating more plants easy and delicious. Fancy letting us take care of dinner? Check out our delicious meals here.
Shop now