Lifestyle
Vegan Fashion: Plant-Based Leather Innovations You Need To Know About
by Laura Barns
3min read
For those following a vegan lifestyle, this generally extends further than food and drink. Looking for ethical, sustainable vegan fashion options? From high street heroes to high-end fashion houses, here are three brands and collaborators doing amazing things with plant-based leather.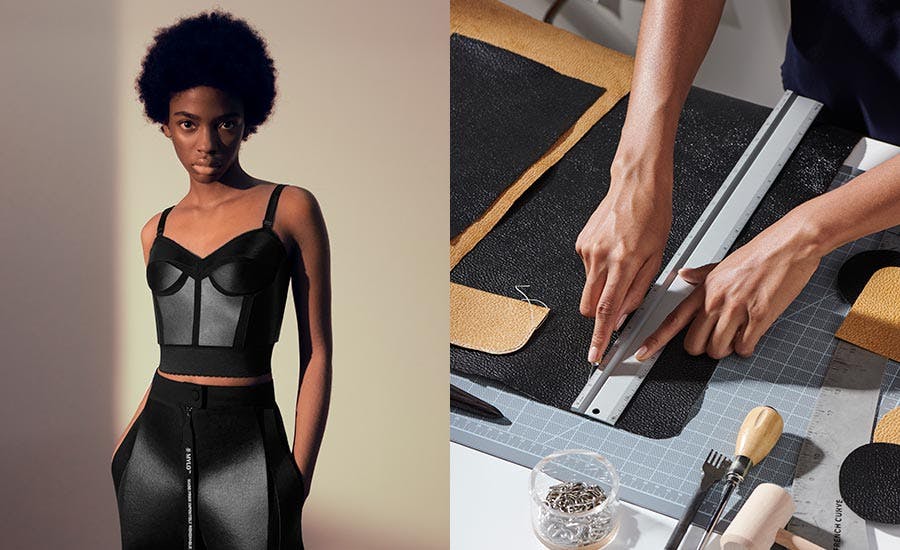 Photo credit: Vegan Food & Living
Stella McCartney has created the world's first-ever high-end clothing line using vegan mushroom leather
According to the vegetarian-favourite fashion house, 'Inspired by V is for Vegan from our McCartney A to Z Manifesto and committed to never compromising on desirability or sustainability, our future has always laid in innovation. That vision and those values are perfectly embodied in our latest launch – the world's first-ever garments made from vegan, lab-grown Mylo™️ mushroom leather.'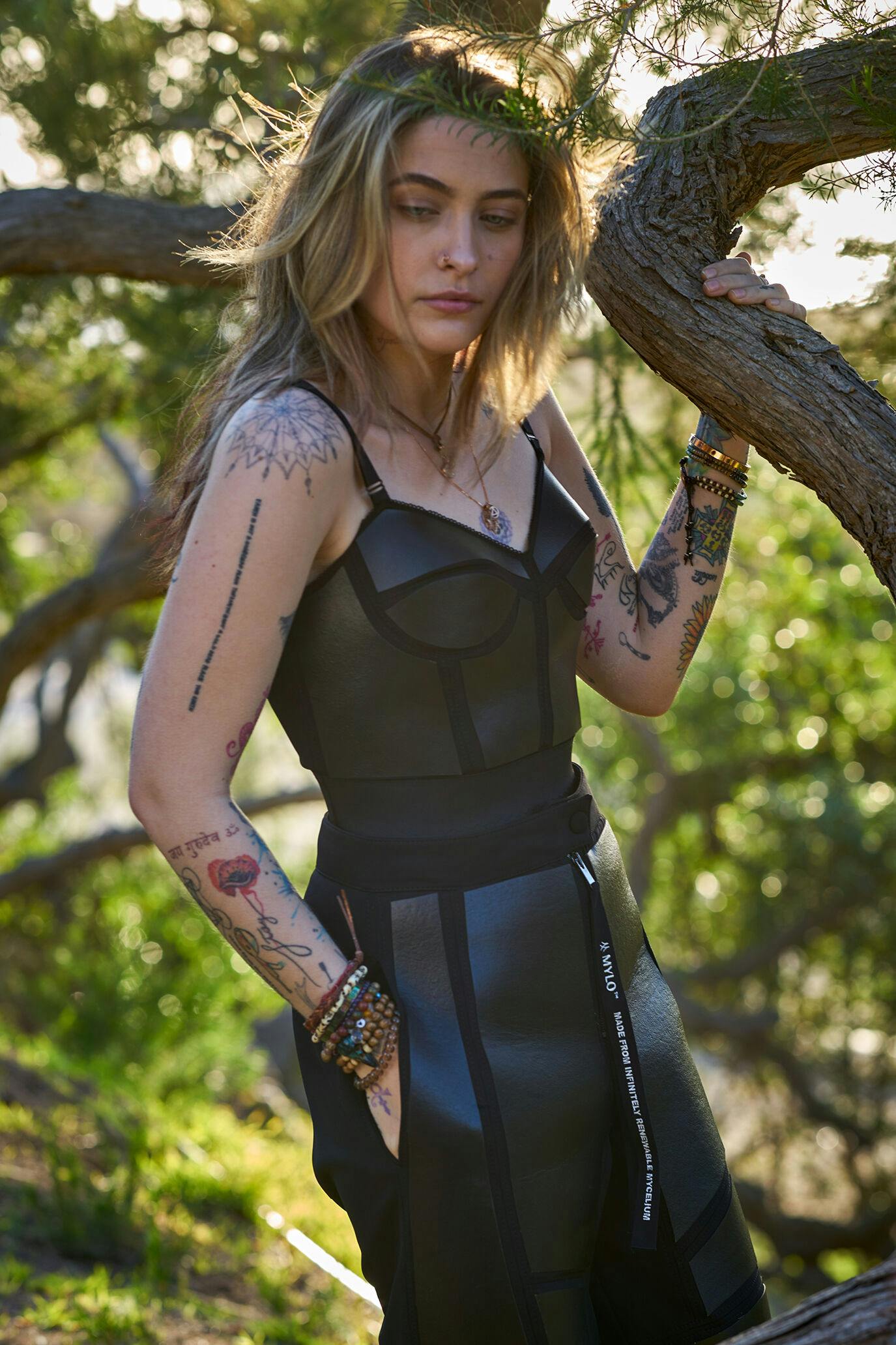 Photo credit: Paris Jackson for Stella McCartney
Innovated by long-time partners Bolt Threads, Mylo™️ is a soft, substantial, sustainable leather alternative made from mycelium, the infinitely renewable underground root system of mushrooms. Remarkably similar to animal products with fewer environmental impacts, it is also not petroleum-based unlike most current synthetic options – meaning more fossil fuels can be kept in the ground and less plastic is deposited into landfills and oceans. Stella McCartney used Mylo™️ to create two garments – a black bustier top and utilitarian trousers – that are currently not for sale, but do embody the potential of this next-generation material and pave the way for future commercial offerings.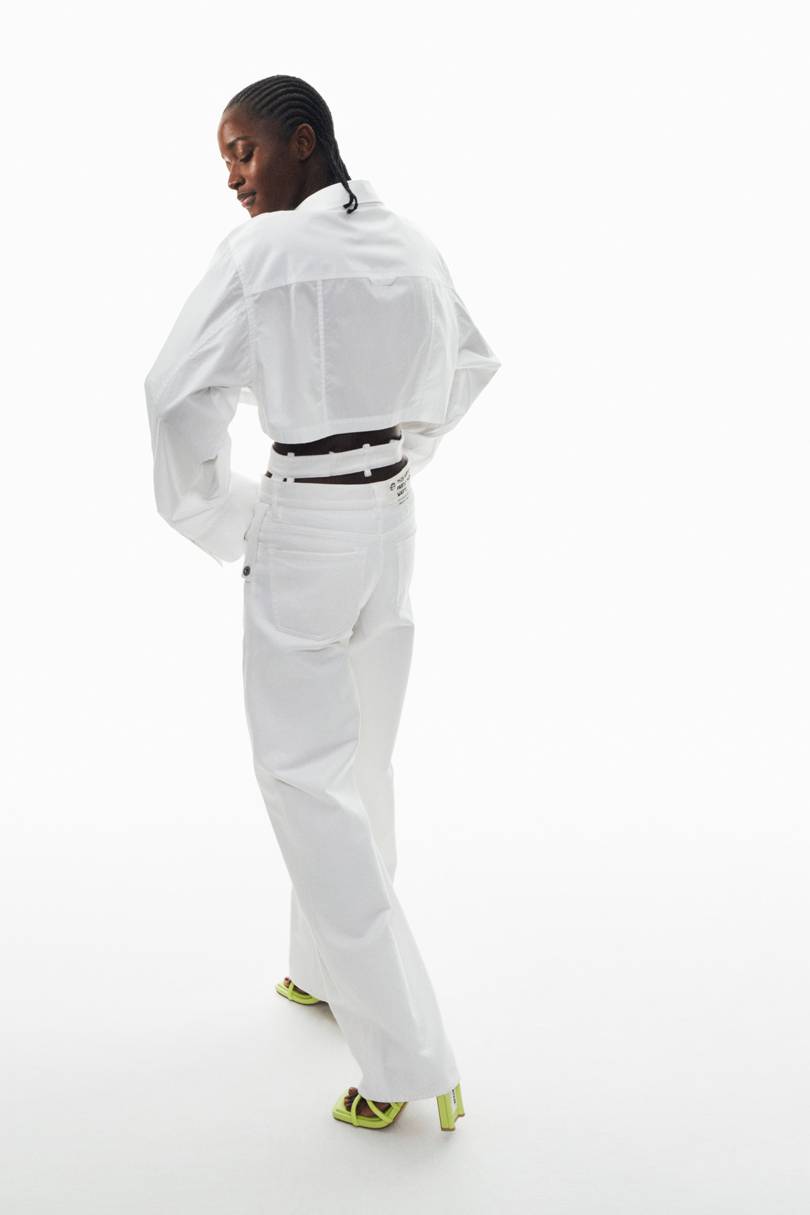 Photo credit: H&M
H&M launching a new fashion collection using vegan-friendly cactus leather
By addressing the topic of fast fashion and cruel animal practices via a series of innovative launches, H&M continues to be an open book throughout its journey towards using 100% sustainable materials by 2021; a tactic that's often shied away from by brands on a similar trajectory in fear of being called out for their simultaneously less conscious lines.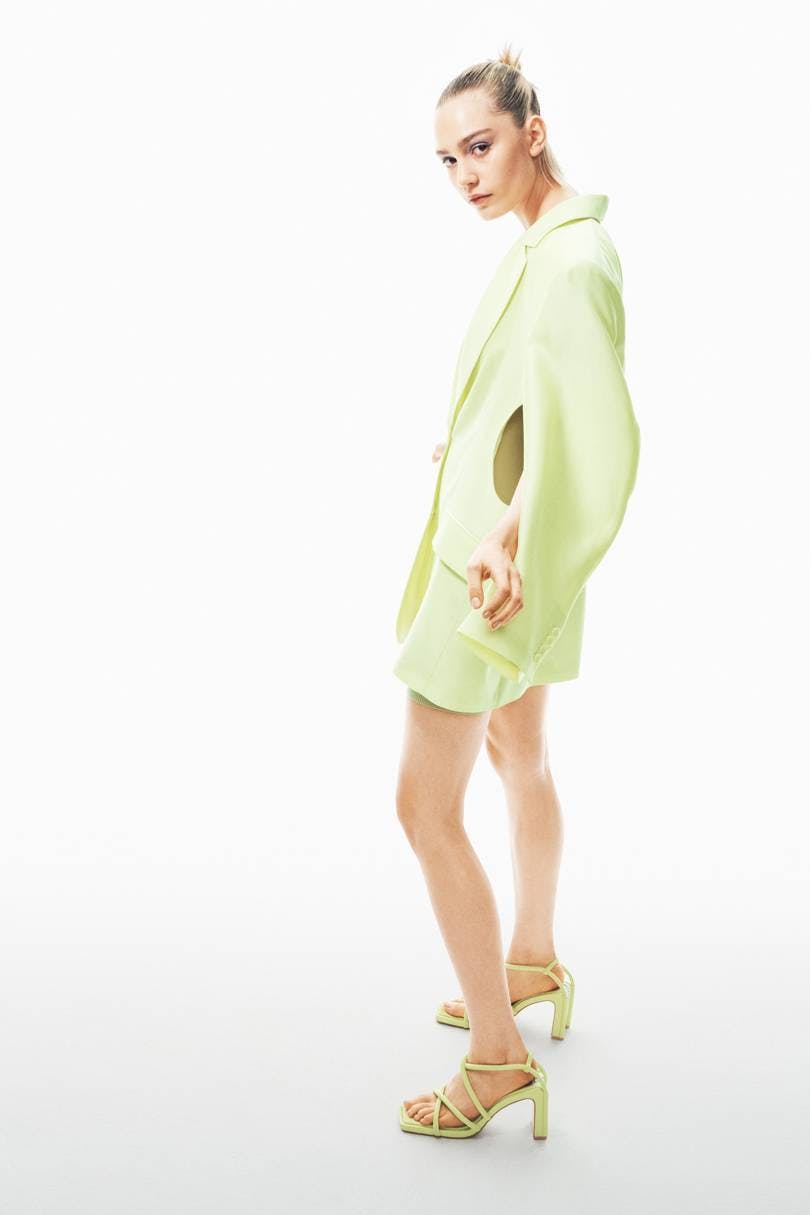 The innovative debut collection is 'Science Story', which "pays tribute to the brilliant minds behind fabrications of the future" and will be available to shop online from March 18th.
"For this collection, we wanted to bring the customers closer to the brilliant sustainability-story behind each of these designs," explained Ann-Sofie Johansson, Creative Advisor at H&M. "Every piece is crafted from awe-inspiring materials that scientists and innovators have spent years trialling. The Science Story collection celebrates the beauty of that journey."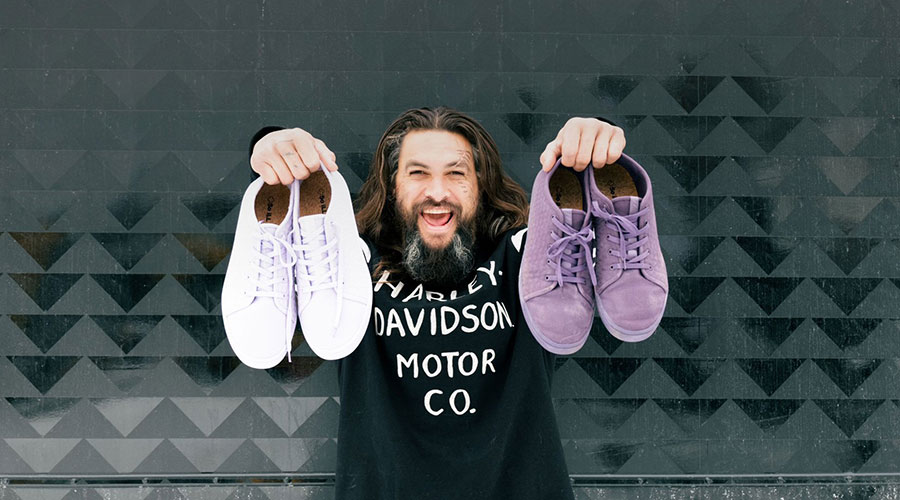 Photo credit: Vegan Food & Living
Jason Momoa has teamed up with So iLL to release vegan sneakers made from algae
A very special collaboration was born when So iLL teamed up with Jason Momoa to create On The Roam. This partnership between Momoa and So iLL was sparked after finding out that their involvement in climbing started around the same point in time.
Momoa had been a long time fan of So iLL and a friendship with So iLL Founder, Daniel Chancellor, quickly developed into collaboration on a signature line of outdoor products including lifestyle approach shoes, climbing shoes, waterproof outdoor bags, and chalk bags.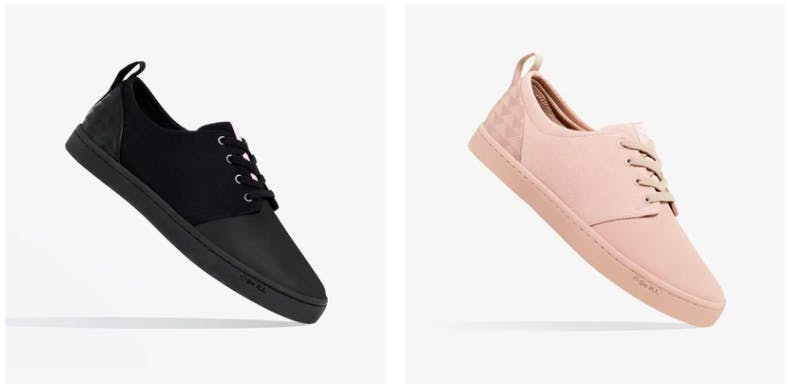 Announcing the collaboration on his Instagram page, Momoa wrote: "A new way to roam. We're introducing two new limited edition models as part of the So iLL x On The Roam Collection, by Jason Momoa.
"The Unity Purple and Yaya Lavender Roamers feature an organic cotton upper, @bloomfoam algae insoles with a top layer of cork, and biodegradable outsoles. We're all in this together. Available for preorder now."
---
by Laura Barns
Laura is our Copywriter, who is obsessed with the Hearty Roots Stew (and has been known to eat a double serve for lunch on more than one occasion). On her day off you'll find her walking her puppy Ralph, stopping off at bookshops and cocktail bars along the way. 
---
MORE GREAT READS
Let us take care of dinner
We help to make eating more plants easy and delicious. Fancy letting us take care of dinner? Check out our delicious meals here.