Lifestyle
Can planting more trees empower communities and save the planet?
5min read
One thing we can do to combat climate change is remove excess carbon from our atmosphere, and planting trees is one of the most effective nature-based solutions that exists to do this. Whenever you recommend allplants to a friend through our Refer A Friend scheme, we plant a tree in Zambia with the help of WeForest.
WHO ARE WEFOREST?
WeForest works with communities, local organisations and NGOs (Non Governmental Organisations) to develop scalable reforestation projects. Fifty years ago over 80% of Zambia was covered with forest but now only about half of it remains. Each year an area equivalent to 300,000 football pitches is destroyed. WeForest helps to reverse this through partnering with local communities to encourage sustainable tree planting, which benefits the environment but also makes a huge difference to people and their communities too. 
LUANSHYA DISTRICT IN ZAMBIA 
In the Luanshya district of the Zambian Copperbelt, WeForest works with hundreds of small-scale farmers, providing them with training and tools to diversify their sources of income while they plant and protect local forests. As a result, they increase their income, diversify their economic activities and learn new skills. The project also links the farmers to local private sector companies in order to foster the sale of produce. This makes the beneficiaries less dependent on WeForest, and their activities more sustainable.
ADDRESSING THE CAUSES OF DEFORESTATION
Charcoal remains the predominant source of cooking energy in the country, even for people with access to electricity. It's very cheap compared to neighbouring countries, one reason being that many trees are cut for free due to lack of clear ownership. WeForest is introducing community members to a new type of cooking stove known as "Peko Pe". They're subsidizing these stoves to empower families to make the switch away from cooking with charcoal to fuel-efficient, low polluting stoves. So far, more than 192 families have made the switch.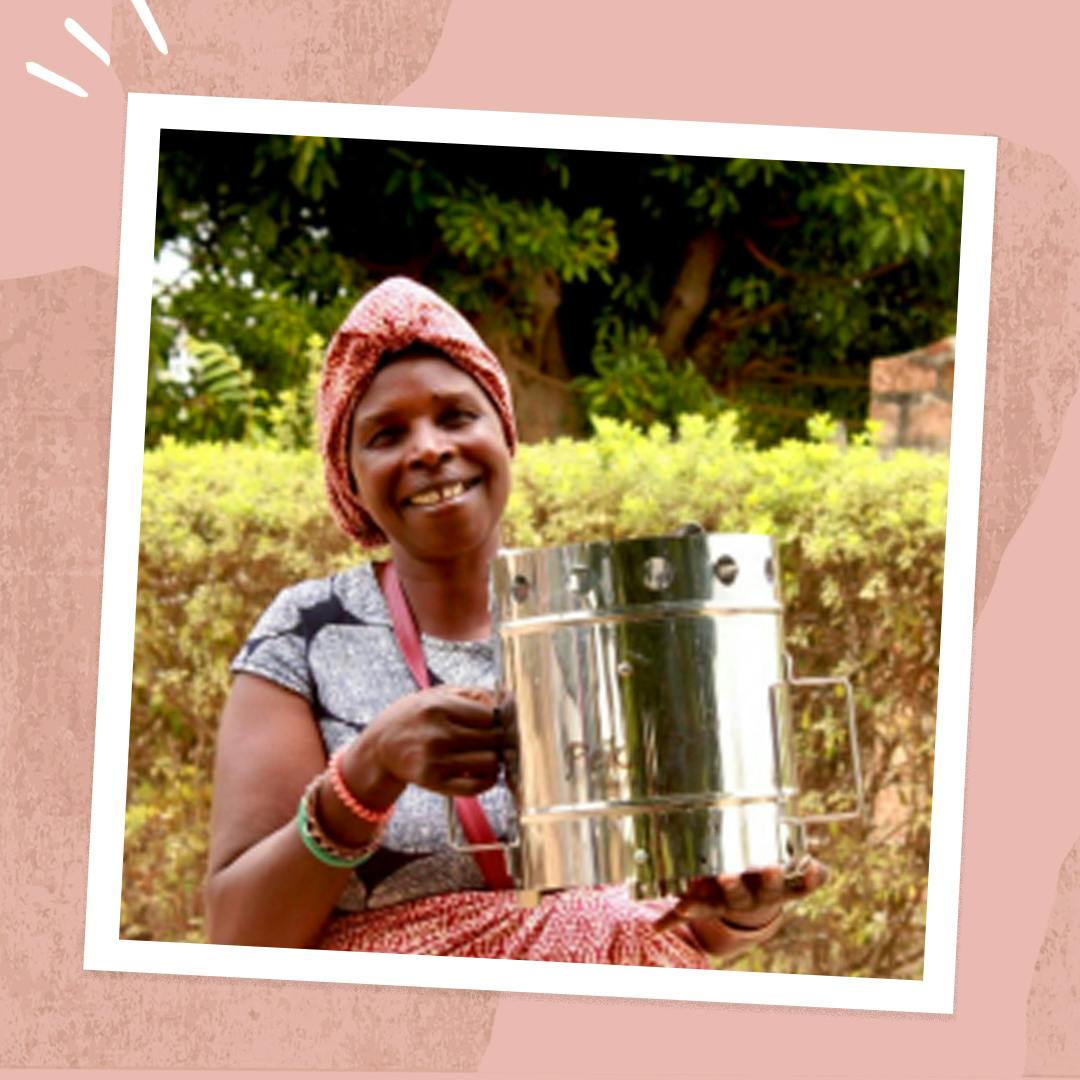 THE VALUE OF PINE
Mike Mwikisa (52 years old), has planted 128 pine trees on the boundaries of his farmland to provide wood for construction purposes. When asked about the value of his pine trees, Mike said: "It is actually already useful for me now. I take good care of them because I've used them as my farm boundaries, and now my neighbors are well aware of the borders and will easily recognize them".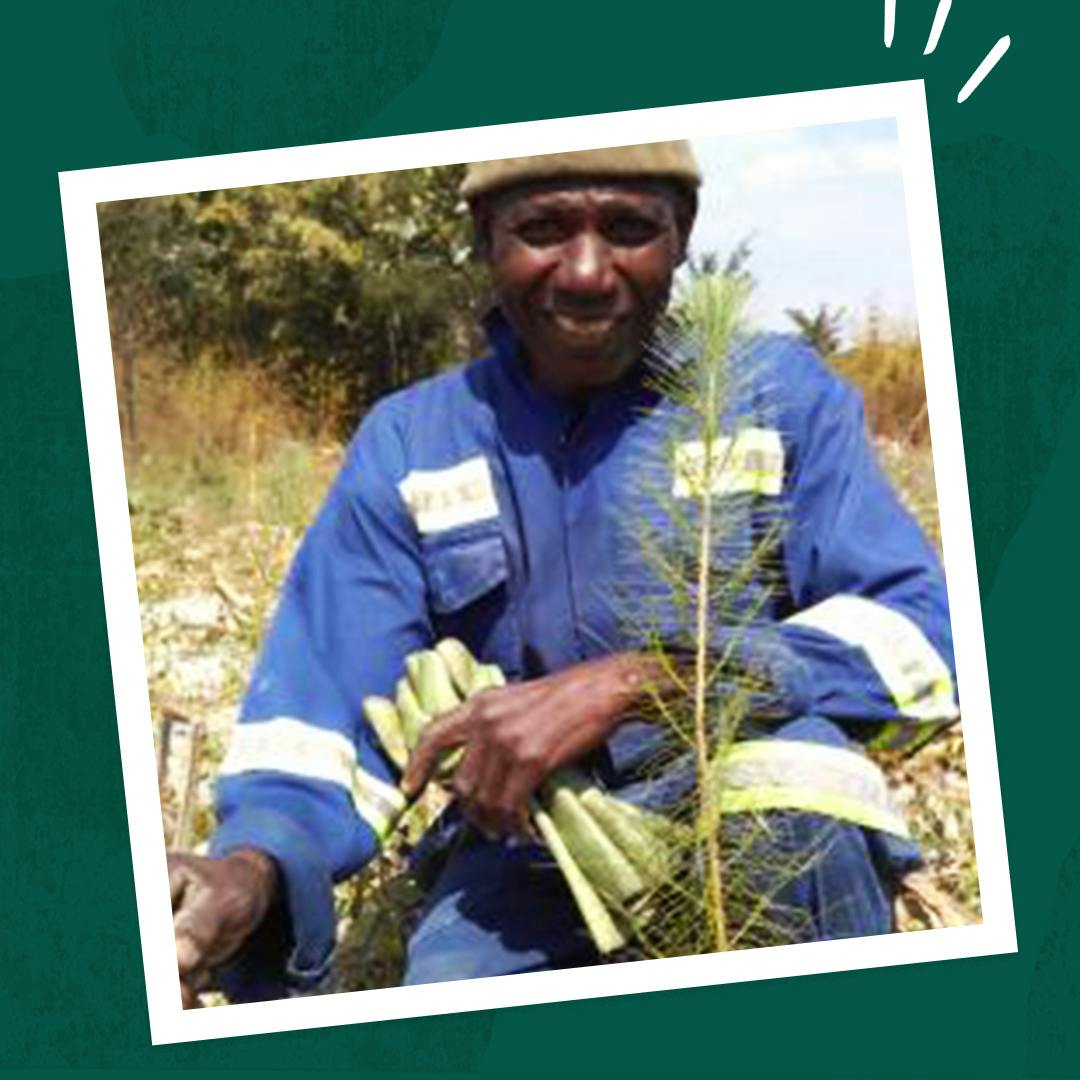 EMPOWERING WOMEN
WeForest has set up a fruit and timber tree nursery scheme specifically targeted towards women, training them in fruit tree grafting and nursery management so that they can earn an income selling tree seedlings. Maggie (pictured below) started to grow fruit tree seedlings from seeds in her own garden nursery, grafting and selling them. She also developed a permaculture garden (a sustainable growing system that will integrate with our environment in a harmonious way) with the support of WeForest. During a recent visit she said "I've now learnt a valuable skill that I can bring into practice without investing or losing out on other sources of income. I hope to expand my nursery and permaculture as more people buy."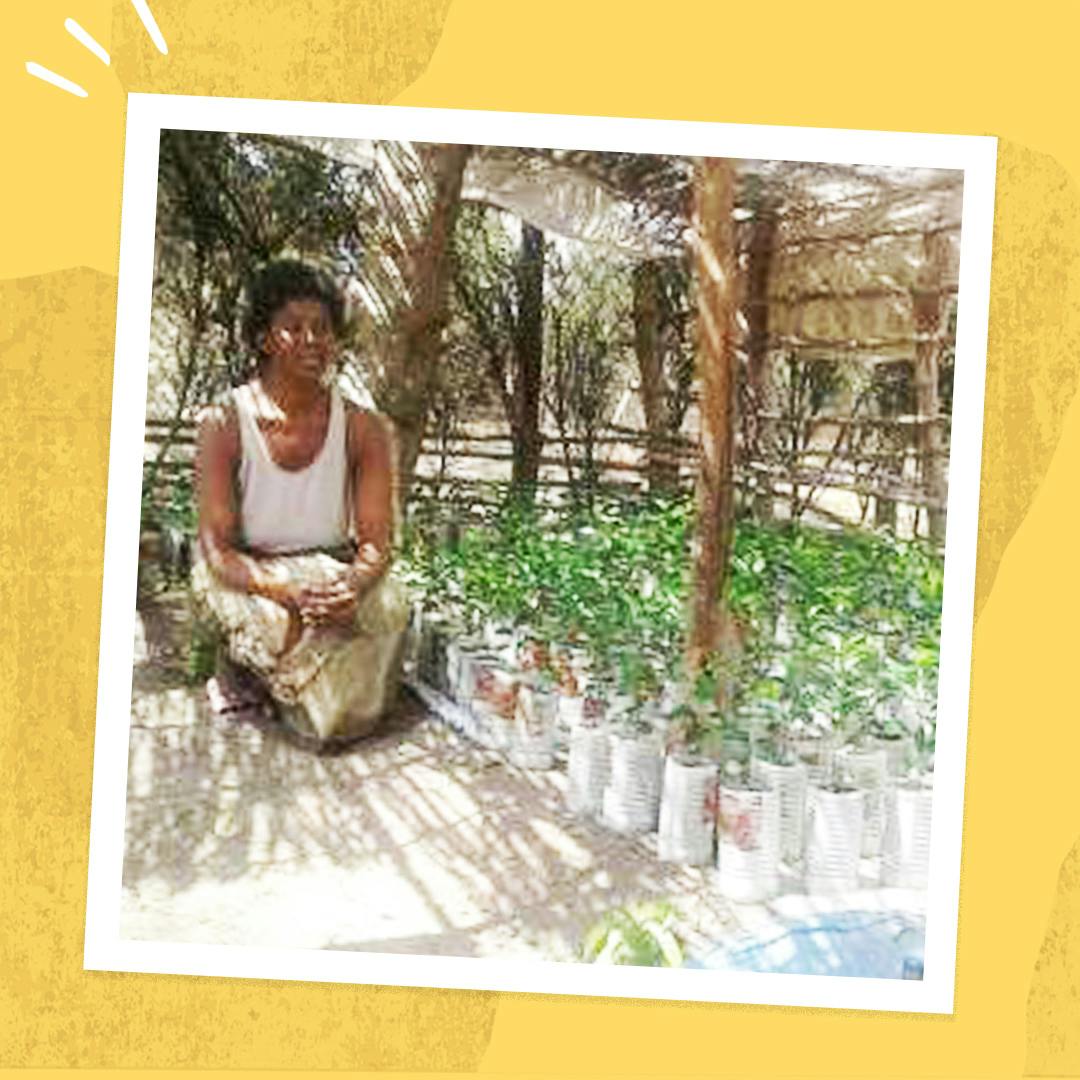 STARTING SMALL, GROWING BIG
Veronica Sikasole is a farmer who started a tree nursery after training with WeForest. The picture below is of lemon seedlings that she grew from seeds just at the beginning of the rainy season. Albeit still very small, she aims to expand her nursery to provide fruit and timber trees to her neighbouring farmers.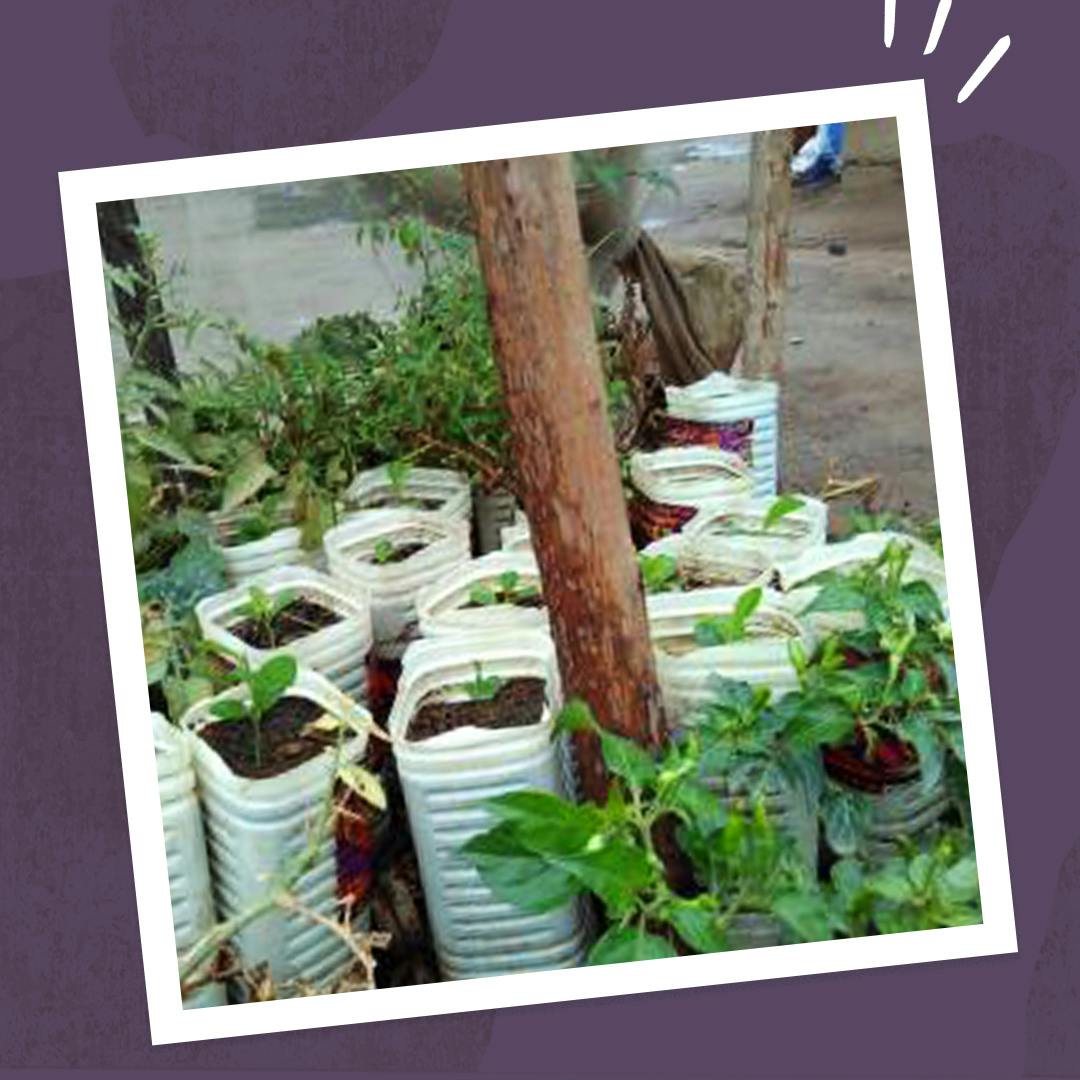 MEET THE SUNGWALA FAMILY
Like all families engaged in the project, the Sungwala family can benefit from the project's many income schemes. Benson Sungwala received training to restore and manage his 11.75 hectare woodlot from which he can sustainably harvest biomass and earn a steady income.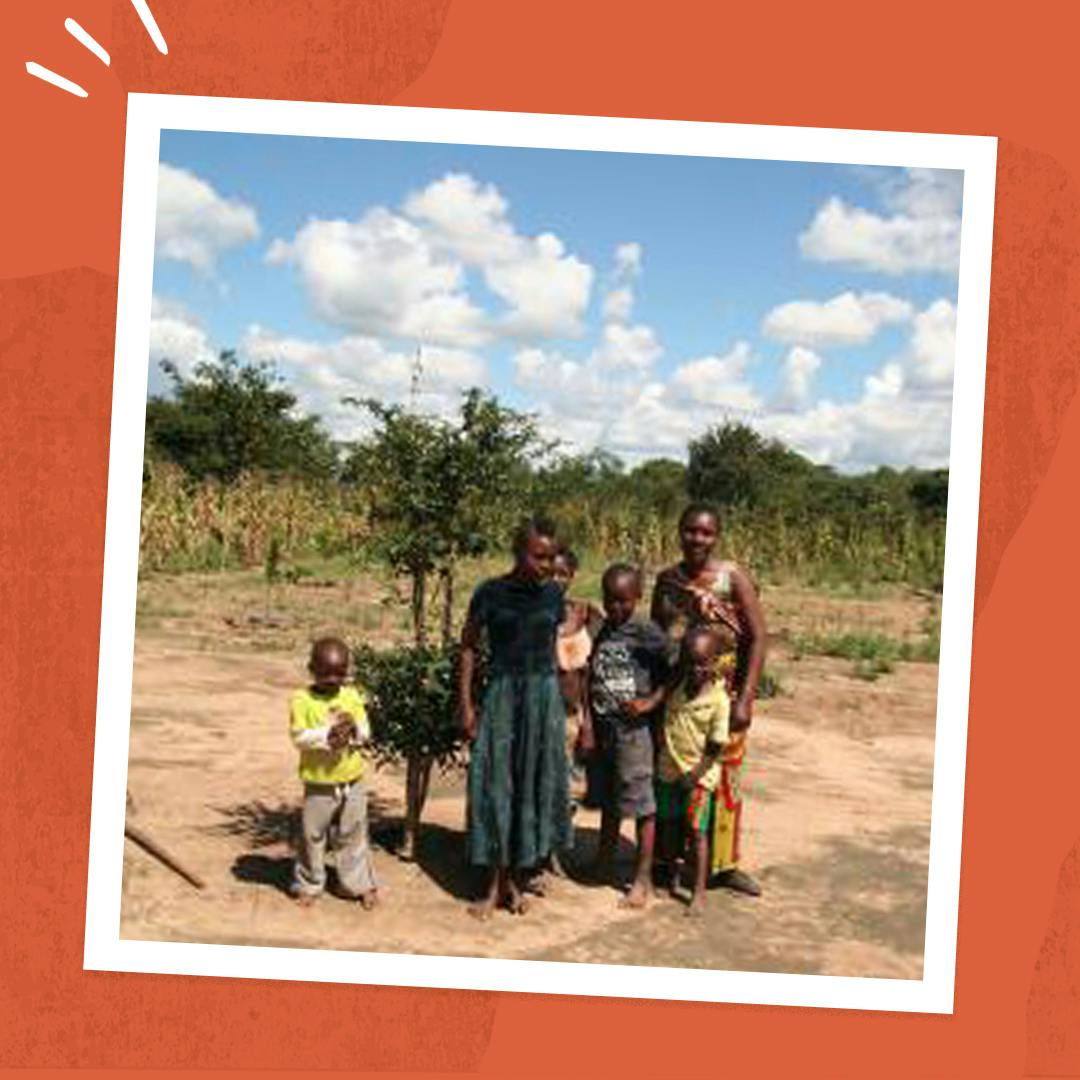 FRUITS OF THE FOREST
Below are sweet fruits (a bit similar to plums) which come from Parinari curatellifolia trees. During the end of the dry season, when resources are scarce, farmers rely heavily on these and other fruit for food and income revenue. There are a wealth of nutritional and medicinal plants that can be harvested by farmers from the Miombo woodlots.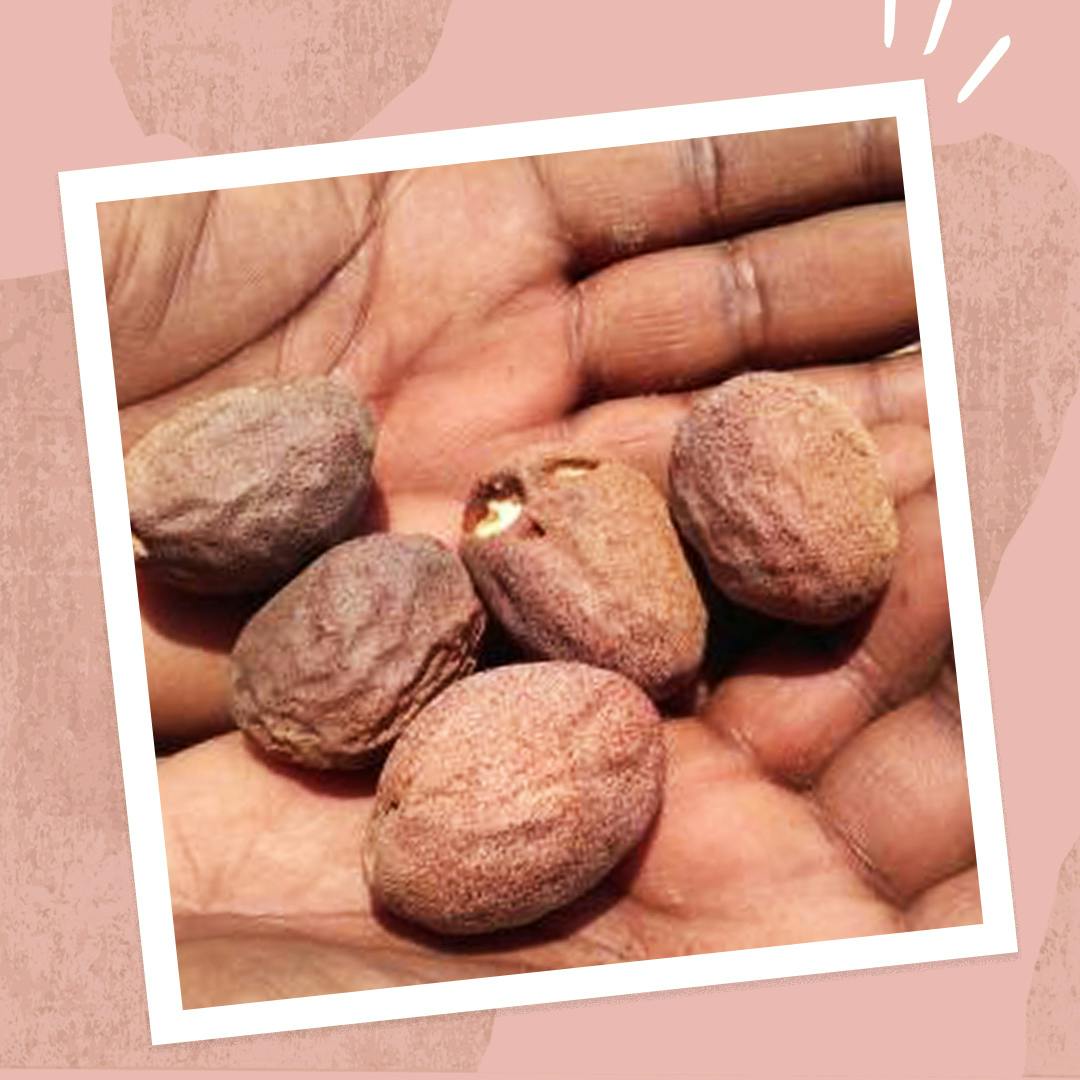 MONITORING PROGRESS
In June 2017, several clusters of farm agriculture and natural resources, varying in size and location, were mapped with a eBeeSQ drone. The drone flies over the forest and takes images in different bands of the multispectrum. In combination with the overlap of the images created, indices of forest cover and forest biomass can be calculated. Every year, these clusters will be remapped and growth can be quantified.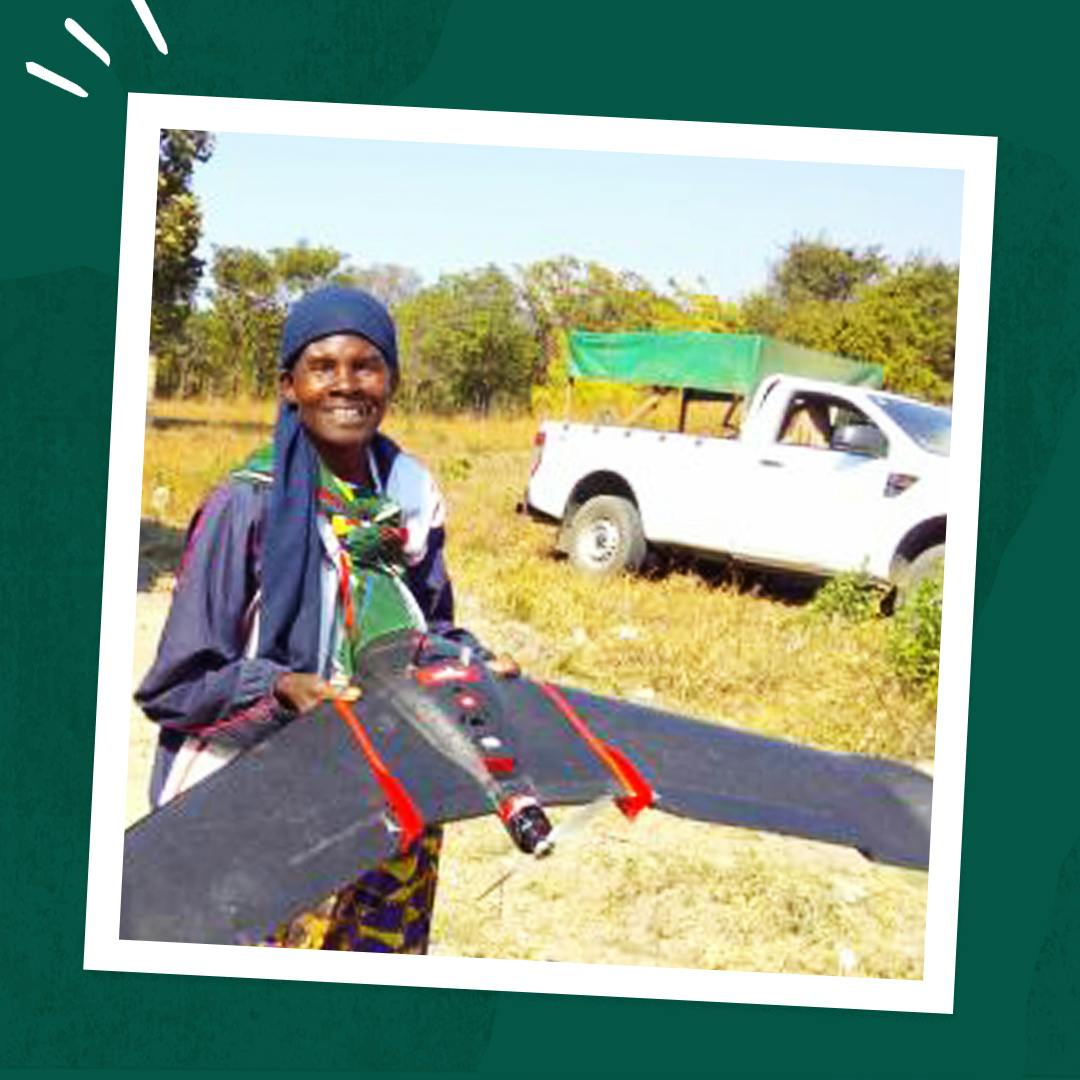 MEET MARGARET AND PETER
This is Margret and her husband Peter. They are both farming sweet potatoes, maize and groundnuts but at the same time they are engaged in the forest regeneration project in Luanshya. They have a 6 hectare farm of which nearly 2 hectare has been set aside for forest restoration. Their response when asked why they are making this effort to restore forest on their own land was "For us it is simple, we just want to be sure that our children can rely on the same natural resources that we were able to rely on in the past."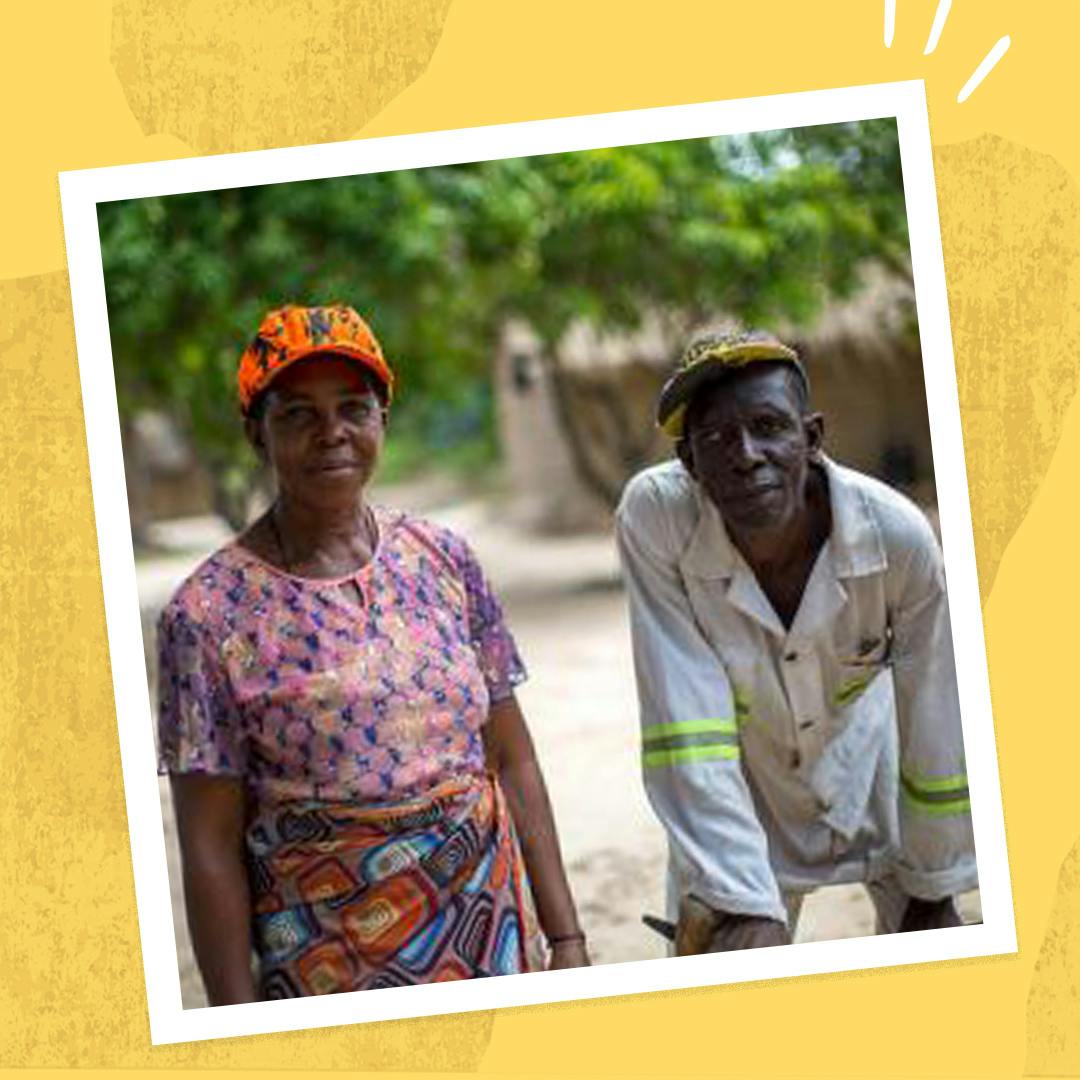 For more stories about the area your tree gets planted when you refer a friend to allplants, check out the WeForest Zambia Luanshya project page.
All photos sourced from WeForest
---
By Stephanie Johnstone
Steph is our Art Director, lover of chai and keen wearer of yellow. She adores the Three Mushroom Risotto and anything with chilli involved. On her day off you'll find her drawing, or brewing her own beer, all of course, whilst wearing something crazily co-ordinated.
---
Let us take care of dinner
We help to make eating more plants easy and delicious. Fancy letting us take care of dinner? Check out our delicious meals here.
Shop now