Lifestyle
Reinventing The Plant-Based Roast: A Chat With JP & Flo
by Laura Barns
6min read
To celebrate the launch of our first Feast Box – a complete, two-course plant-based Sunday roast box filled to the brim with crowd-pleasers – I sat down with two of the many faces behind the feasting.
Development Chef Flo and allplants Co-Founder (and first Development Chef ever!) JP chat all things Feast Box, from ideation to testing, and what makes a roast dinner so special.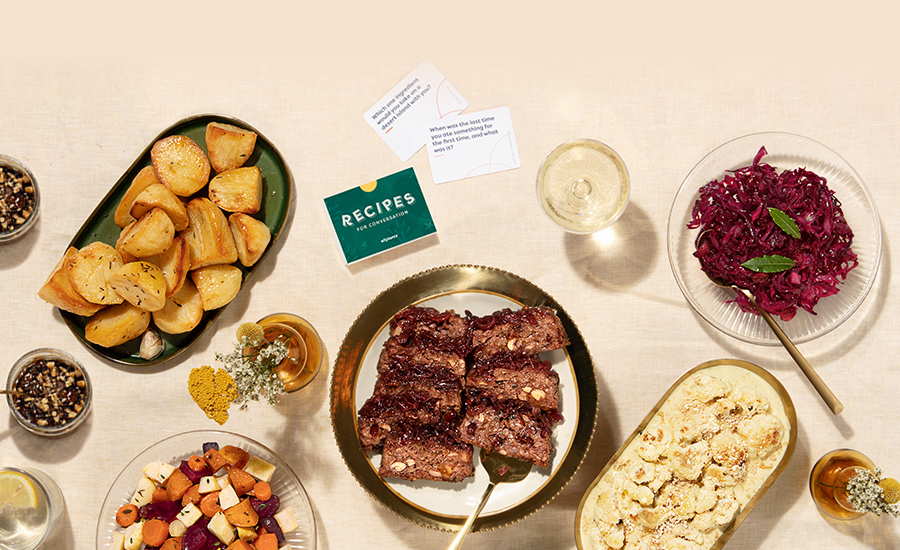 Why does now feel like the right time for allplants to release a plant-based Feast Box?
FLO: Roasts are the ultimate in comfort food, and that's exactly what the world needs more of right now, especially during the colder months. And it can be tricky to get a really good plant-based roast to enjoy at home, even though it's great to see growing options in supermarkets.
JP: Agreed. We know the hunger for better vegan options is growing all year round, and particularly with family households, so what better way to celebrate?! In fact, according to our survey, a staggering two-thirds of Brits are open to replacing meat in their Sunday dinner, with nearly a third open to doing so. We're so excited to now unleash our creativity and excellence into making this cornerstone to the British weekend delightfully plant-based.
How was the menu designed and tested?
FLO: It was all about finding the elements of a roast dinner a whole crowd could agree on… and as you can imagine, this wasn't easy! A lot of debate ensued. And I mean… a lot. But you just can't argue with the classics, which was how we landed on our chosen sides.
In terms of centrepieces, we really wanted something with a 'wow' factor, that people hadn't seen a million times. Nut roasts kept coming up in our research, but the nut cutlet we might associate with sad plant-based 80s options have (fortunately) come a long way. We didn't want anyone to think of it as a boring, dull meat alternative – that's never been what we're about. It had to be a really hearty main, loaded with walnuts, cashews and cranberries, to leave feasters full and satisfied. 
It was also really important to us that the box was as family-friendly as possible – all elements have been crafted to suit even the fussiest eaters. And there's no chilli, minimal booze and other stuff that those with more delicate palettes (little ones) generally steer clear of. Just classic and delicious festive flavours.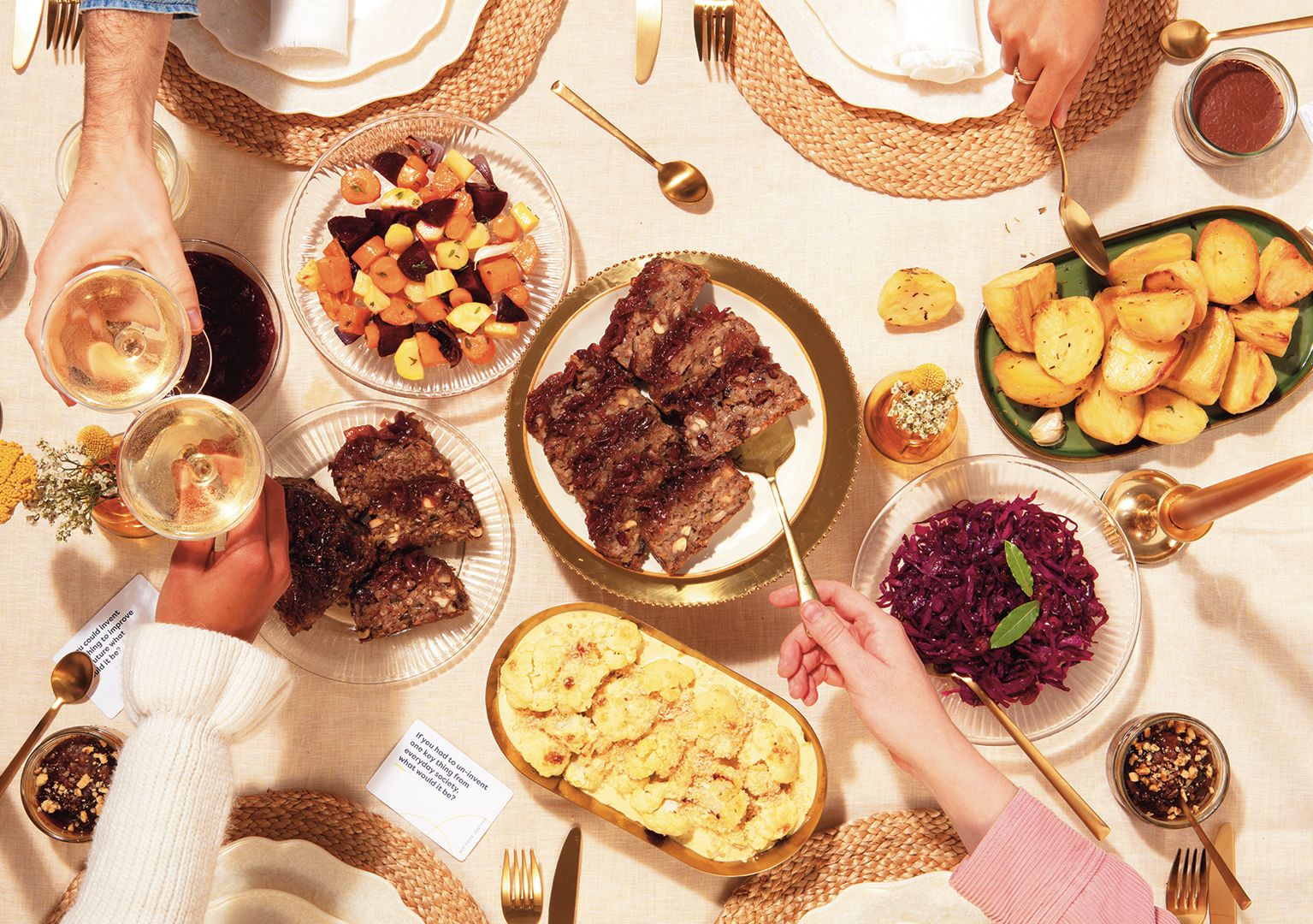 What is it that makes a roast dinner so special?
JP: Like in many British households, the Sunday roast was a weekly ritual in my family growing up; it was an afternoon affair where we were most relaxed and almost always all together. Half my family is Cypriot, so eating mezze with 20-30 cousins around the table at once was part and parcel of my upbringing. These are cherished moments as a family, and yet replacing the meat on the table is one of the last changes to plants we see happening. It has felt like a compromise for too long, but thanks to the heroes in our kitchen, and with our nut roast, it doesn't have to be.
What is so exciting about our Feast Box?
FLO: As well as all the delicious details mentioned above, ultimately, we know our customers love a roast, and being able to present them with a chef-made, plant-based option is the most exciting thing for me. Roasts are called out multiple times in customer surveys when asked for what you'd like to see next. I'm really happy we're able to offer a tasty solution for our customers, to what is usually a pretty big kitchen ask, especially in terms of plant-based options. And we know that one in four of us don't want to spend time preparing a Sunday roast as it takes too long. 
For hosting, if you're not a confident plant-based cook, or don't want to spend loads of time in the kitchen, there's not really any great communal feasting options out there. What is out there feels very individual, with little-no element of togetherness. This solves all of that.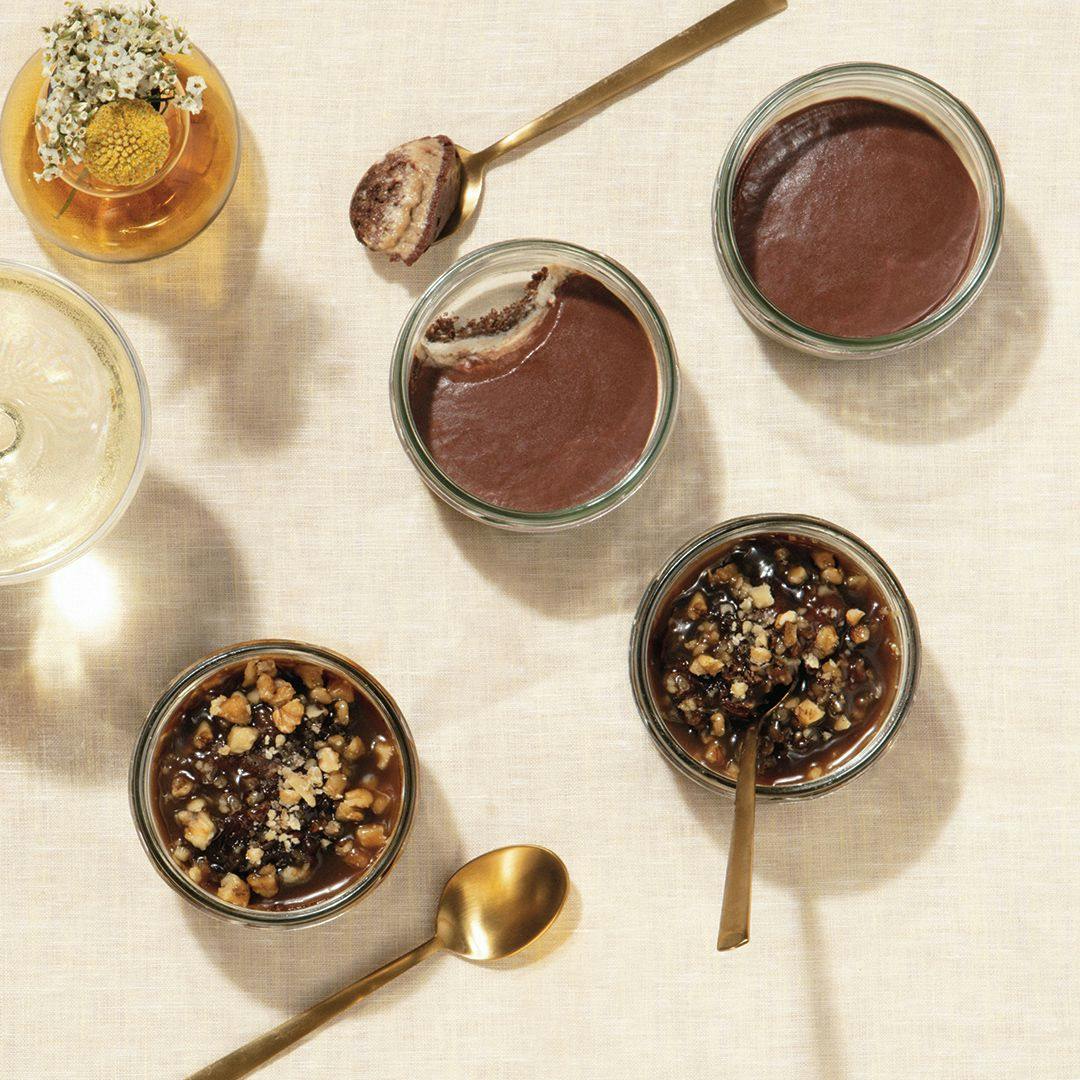 How do you think the way we eat will change in 2021?
JP: The biggest thing we'll see is a definite, continued shift to the world eating more plants. Whether that's following the news about COVID and global animal rearing practises (from mink to pig farms), or consumers being more conscious in terms of impact on the planet, there's a real focus on positive change. Plant-based eating is the number one way to cut down your personal food carbon footprint by 70-80%, but we also know the benefits aren't just for the planet (as impressive as they are!). More and more people want to know they're eating healthy, fresh, all-natural food, with no nasties added. And we're more excited than ever to plate that up for homes across the country.
FLO: Agreed, I think the 'only way is up' for veganism and plant-based eating. And I also think it's up to brands to start making that process even easier and tastier for people. Shoppers want to see more 'accidentally vegan' products on shelves to reduce some of the barriers that have been associated with plant-based eating for too long (so.much.packet.reading). 
I also think 'purposeful eating' will be really big next year as we all become more conscious about food waste and finances. Foods from the cupboard with long shelf lives and multiple uses will be a big part of this (hello chickpeas = chickpea flour, aquafaba, crusts etc.).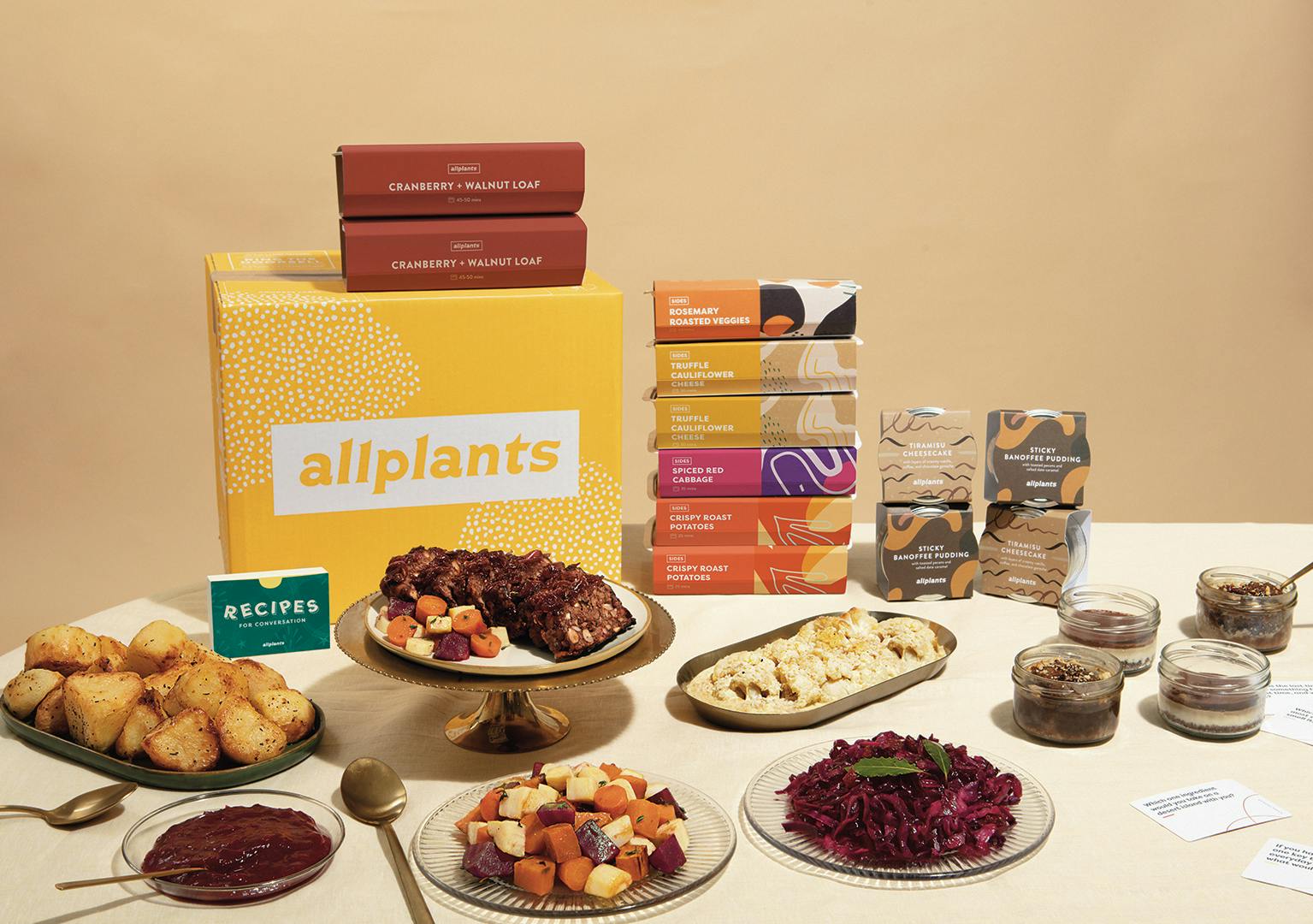 And finally, your favourite Feast Box element in three words?
FLO: Truffle Cauli Cheese: Truffle. Enough said.
JP: Nut Roast: Smothered in flavour
If you have a Feast Box-shaped question, feel free to post in the comments below for JP and Flo to answer. Hungry for a taste? Order your plant-based Feast Box today and be a part of the revolution towards making plant-based eating part of your Sunday ritual.  
---
By Laura Barns
Laura is our Copywriter, who is obsessed with the Hearty Roots Stew (and has been known to eat a double serve for lunch on more than one occasion). On her day off you'll find her walking her puppy Ralph, stopping off at bookshops and cocktail bars along the way. 
---
Let us take care of dinner
We help to make eating more plants easy and delicious. Fancy letting us take care of dinner? Check out our delicious meals here.