Lifestyle
7 Ways To Make Your Period More Sustainable
4min read
100 billion period products are thrown away around the world each year, so here are some of the ways to make your periods more environmentally friendly (and maybe more comfortable, too!).
Menstrual cup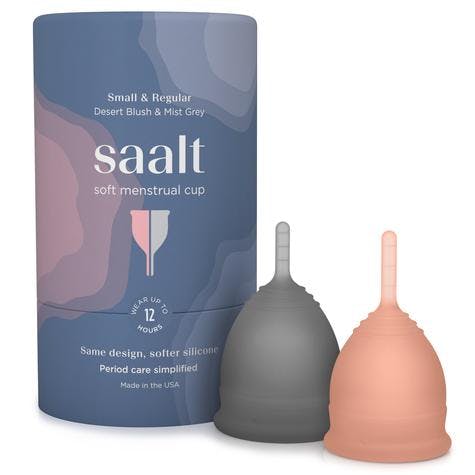 Credits: Saalt
Want to know a fun fact? Although menstrual cups have probably only come onto your radar in the last 5-10 years, they were actually first created in 1937. People have embraced the menstrual cup in recent years as a great way of reducing plastic waste with period products, as they are reusable and many can last up to 10 years. 
Although there have been no studies to prove it yet (boo), many women have reported reduced period cramps when using a menstrual cup, too. It is also reported to further reduce the possibility of developing Toxic Shock Syndrome (TSS). There are lots of brands selling menstrual cups — maybe the most well known being the Mooncup, but there is also the Divacup, Lunette, Livia, Organicup, Saalt — there's a cup out there for everyone!
Non-applicator tampon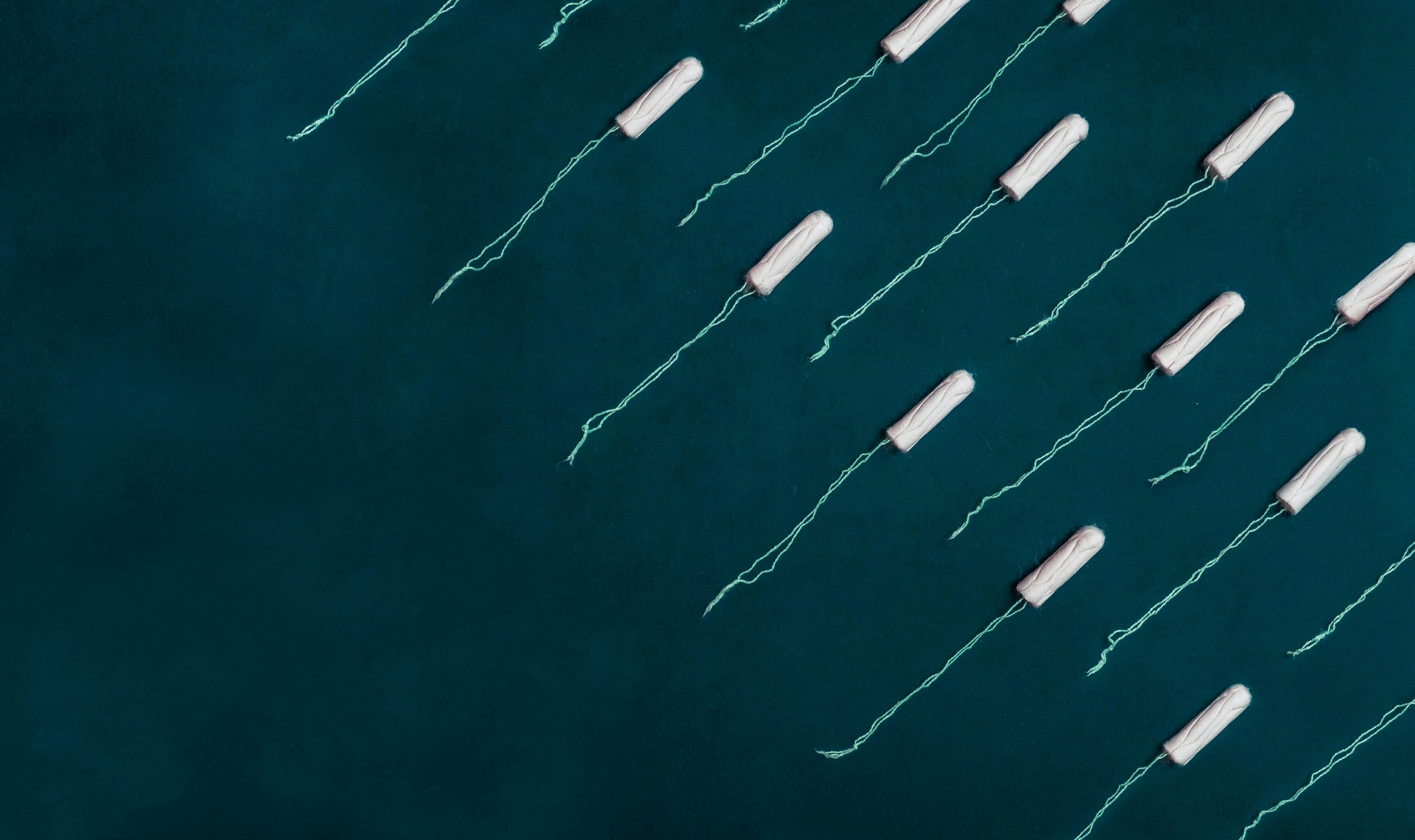 Tampon users fall into two camps — applicator or non-applicator. But, unsurprisingly, non-applicator tampons are one of the easiest ways to make your periods more sustainable as they use less plastic. Tampon applicators are an example of single-use plastic, and they can't be recycled due to sanitary concerns, meaning that non-applicator tampons are naturally more sustainable. Lots of women are already 'accidentally' following this eco-friendly hack. 
Reusable tampon applicator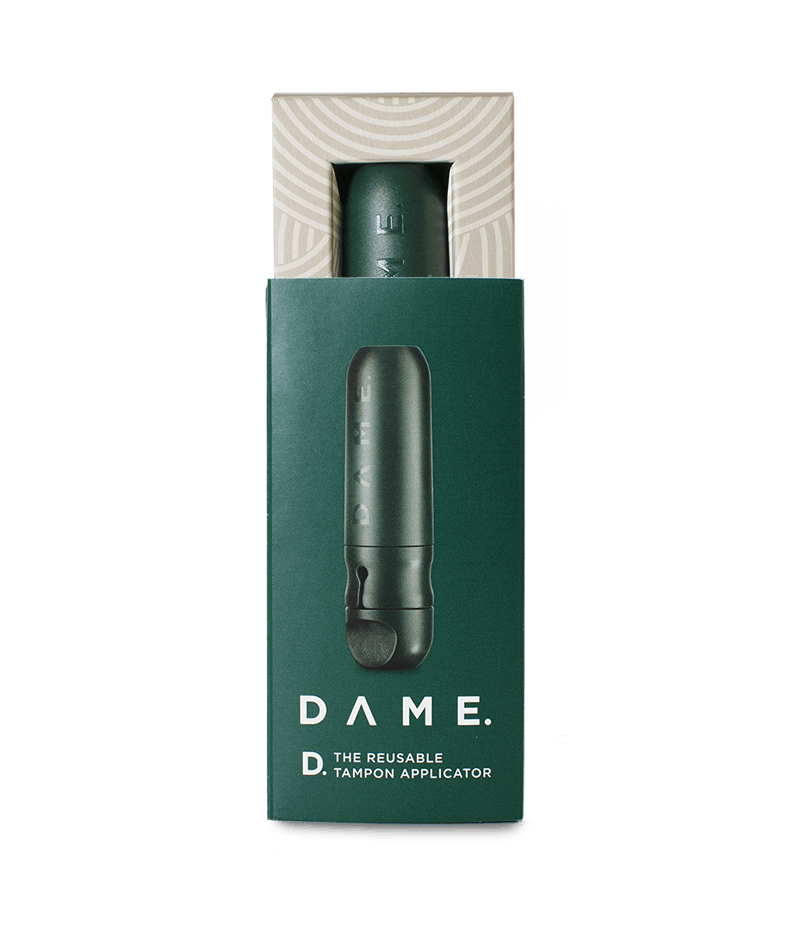 Credits: Dame
As mentioned before, tampon users are applicator vs non-applicator, and might be apprehensive about making a switch. For those who don't like non-applicator tampons but still want an eco-friendly solution, I present to you: the reusable tampon applicator. Insert your own non-applicator tampon and wash at your own convenience. Find it over at Dame.
Biodegradable pads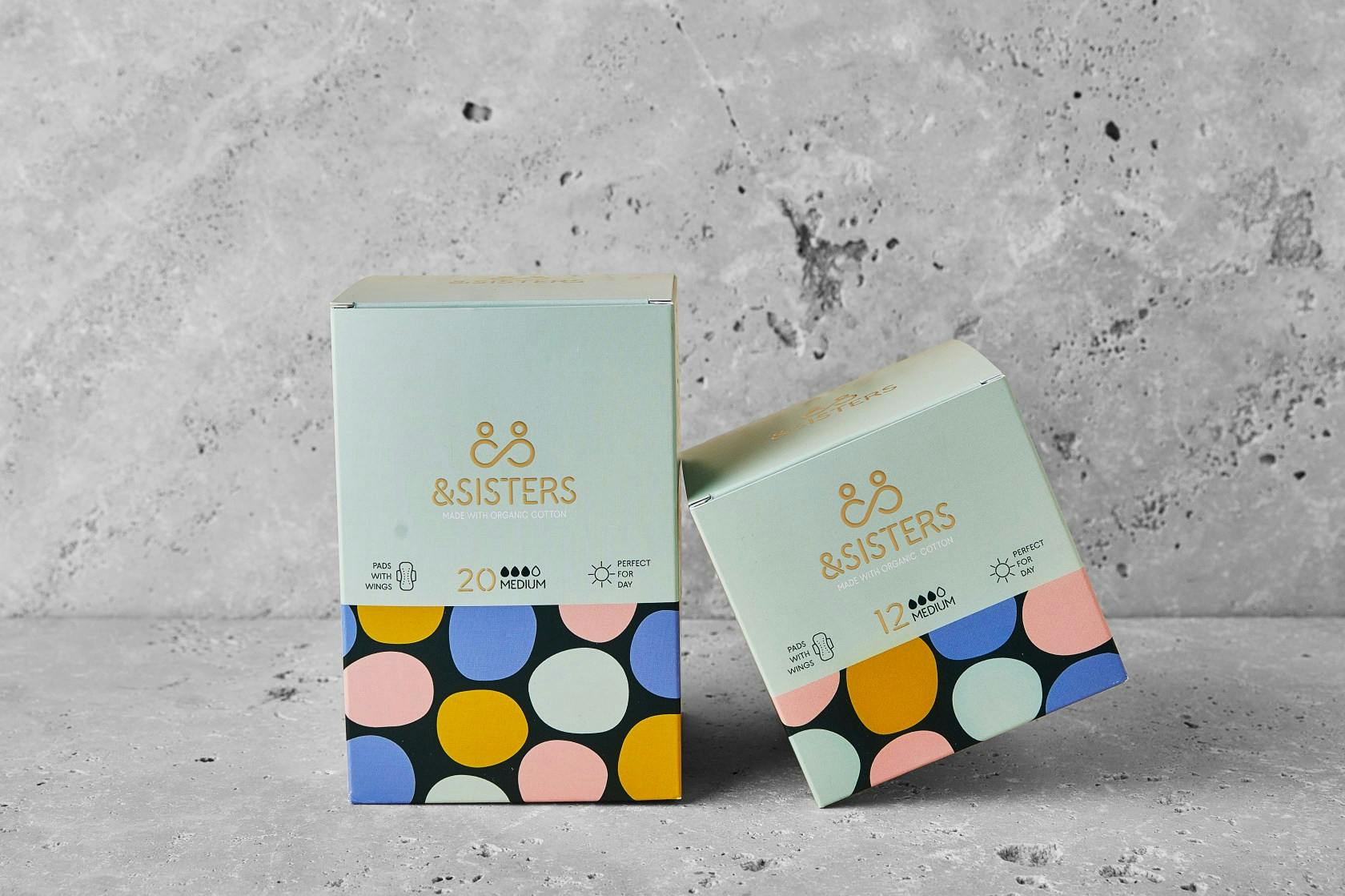 Credits: & Sisters
Compostable pads? Yep, you heard that correctly. For a sustainable period using biodegradable pads, give brands like Totm or & Sisters a go. They are transparent about what is in their products, and their products are organic and biodegradable. 
Reusable pads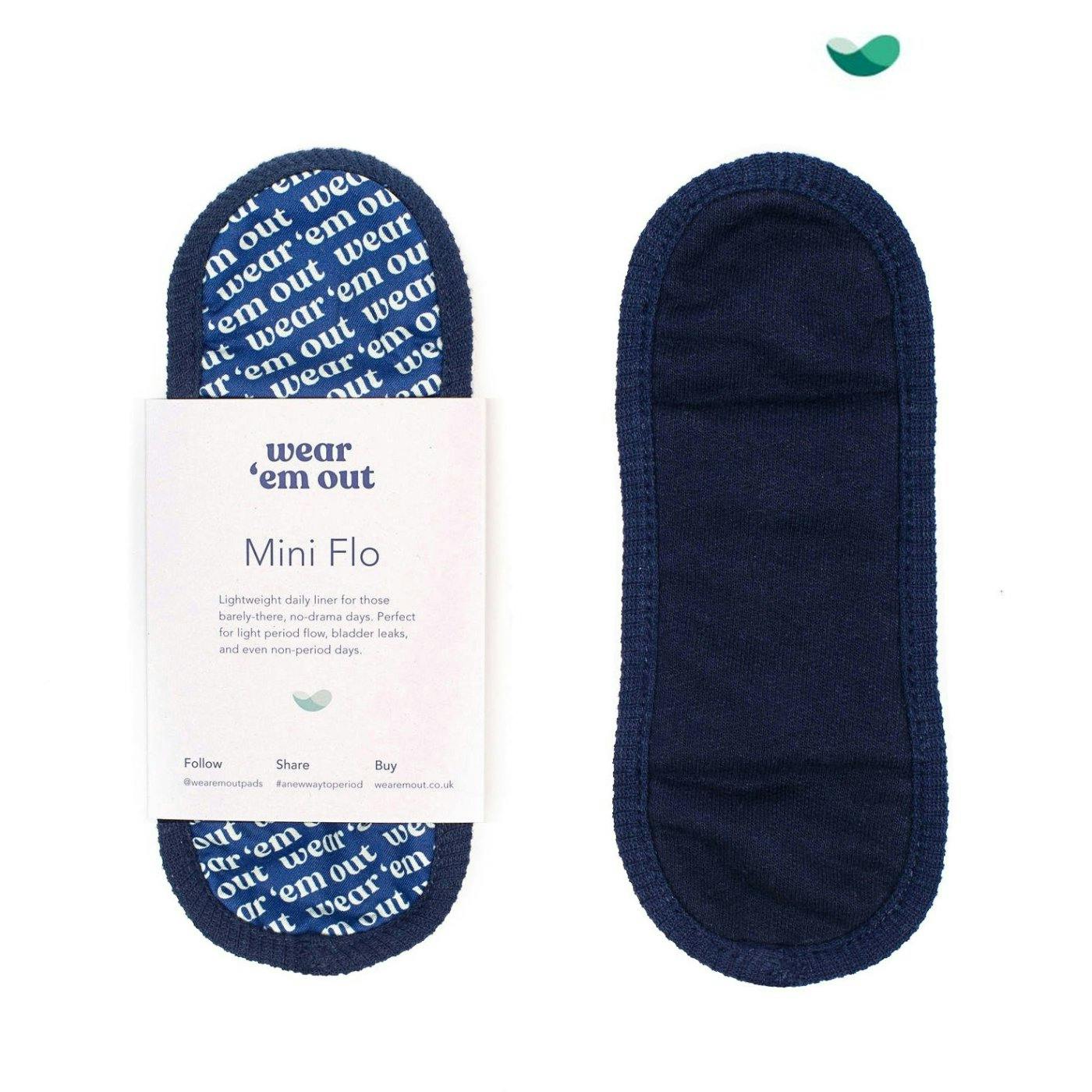 Credits: Wear 'Em Out
According to Lauren Derritt, the founder of disposable pad brand Wear 'Em Out,  'When one woman switches to reusables, it reduces her landfill contributions by around 792 disposables (over three years)'. For a sustainable way of managing periods, reusable pads are a great way to go. They also last a few years, making them a cheaper alternative, too.
Period underwear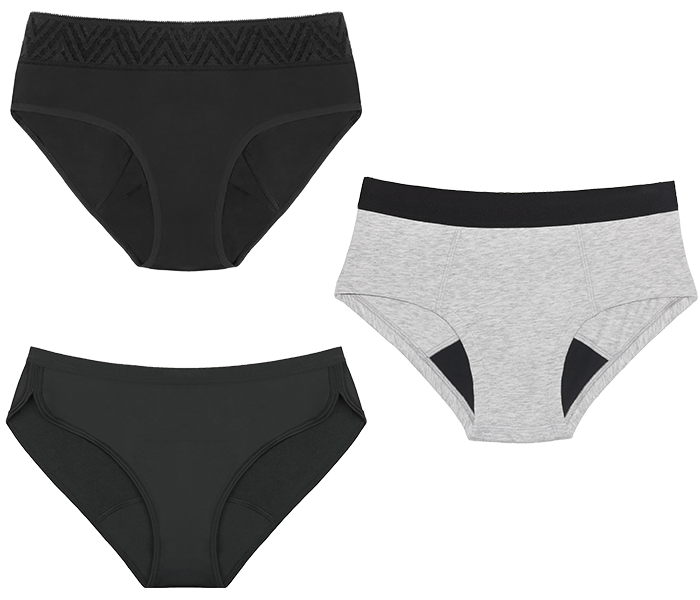 Credits: Thinx
Bleeding into your underwear might seem like the very thing you're trying to avoid when looking for period products, but specially formulated period pants are growing in popularity, and are also very sustainable. Brands like Thinx and Modibodi provide super absorbent, leak-free and comfortable protection in knickers that are washable — a great sustainable alternative period product, especially for those who are sensitive to materials used in other period products, like plastic and rayon blends. 
Biodegradable tampons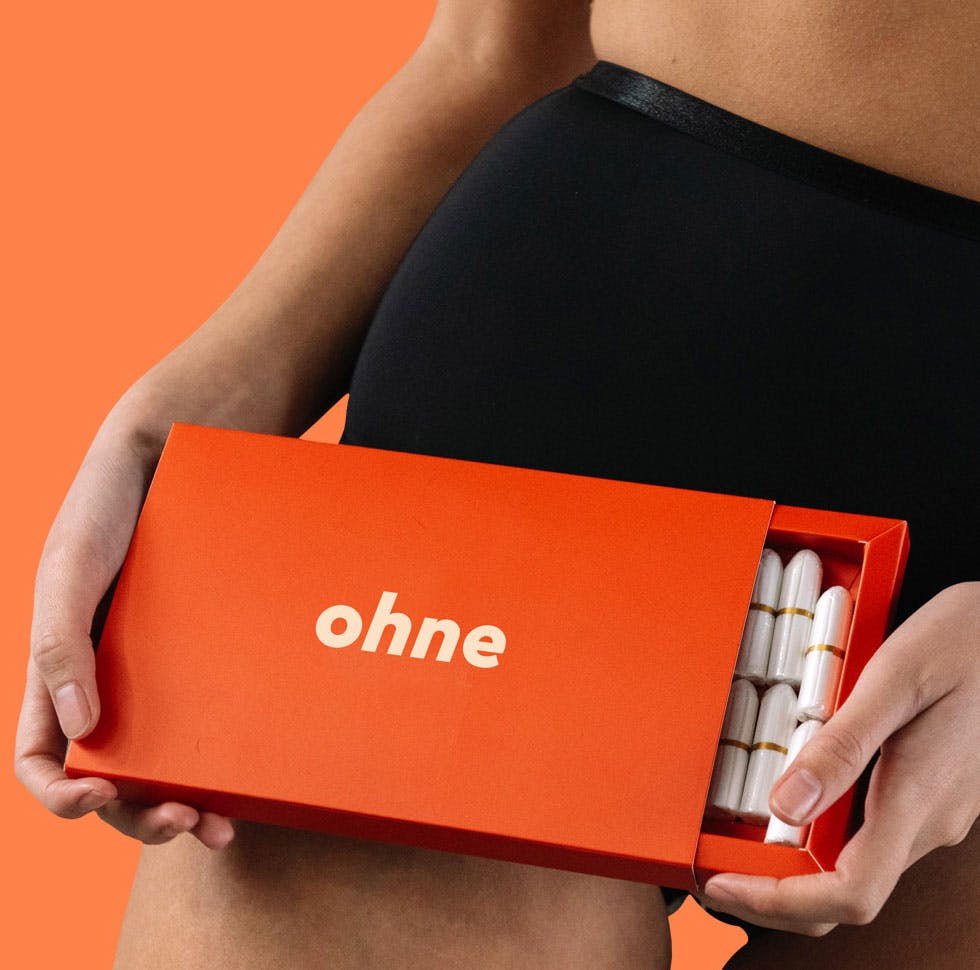 Credits: ohne
If you're a tampons-over-pads kinda' person, then there are still lots of options out there for sustainable period practices. Lots of tampon companies are putting sustainability at the forefront of their businesses, including ohne, which has organic and sustainable packaging and products. And Freda, which is also carbon neutral, is made using 100% sustainable materials, and donates a portion of all sales towards ending period poverty. Saving the world has never been easier.
---
By Toni Olukiran
Toni is one of our lovely Content Marketing Assistants, and when she's not writing posts about everything from Jamaican cooking to vegan champagne, she's making a Spotify playlist (she was at 200, at her last count) or playing tennis in the park.
---
Let us take care of dinner
We help to make eating more plants easy and delicious. Fancy letting us take care of dinner? Check out our delicious meals here.
Shop now