Lifestyle
Shortcrust Pastry: Is It Vegan?
5min read
In short, the answer is yes – shortcrust pastry if often vegan, as it can easily be made from plant-based ingredients!
Whether you'd love to learn how to make your own buttery and melty plant-based shortcrust in the kitchen or you want to know where to buy the best pre-made vegan shortcrust pastry; this post has all the answers you need. Plus plenty of sweet and savoury plant-based recipes to help showcase one of our favourite pastries.
What is shortcrust pastry typically made of?
Shortcrust pastry is made when plain flour and some form of fat is combined (we use plant-based butter like this one). By crumbling the two ingredients together dry, small amounts of flour are coated in fat and when the pastry is baked, these pockets of vegan butter will melt and leave a layered and flaky texture. There's usually a 2:1 ratio of flour to fat, which is a handy trick to remember if making shortcrust pastry is something you'd like to be able to make without a recipe!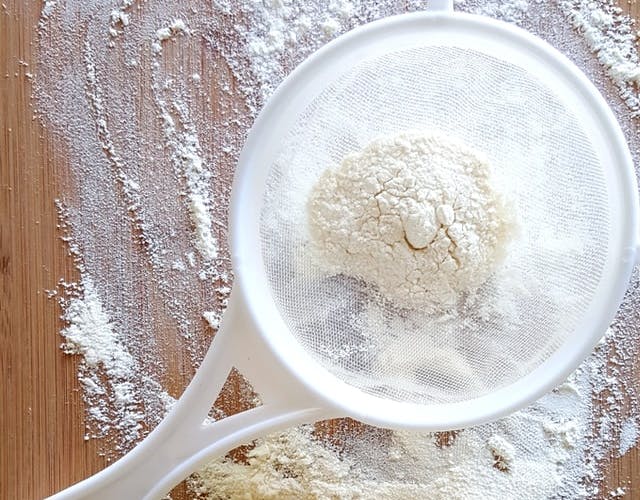 After a breadcrumb consistency has been formed, a small volume of iced water will help bind the dough together and not melt the all-important fats. A small amount of salt is usually added for flavour, and perhaps sugar or cocoa in sweet shortcrust pastry recipes.
Making or buying vegan shortcrust pastry 
We know that the pastry is rarely the main event of the dish you've been daydreaming about making all day, (just don't tell our trained pastry chef, Flo) so we won't judge you for wanting to get that part out of the way. In this case, go ahead and focus your efforts on the filling. Luckily for us plant-based bakers with limited time, Jus Rol's premade shortcrust pastry is vegan-friendly and available in most supermarkets. The same is true for Tesco's shortcrust pastry and this one from Sainsbury's too.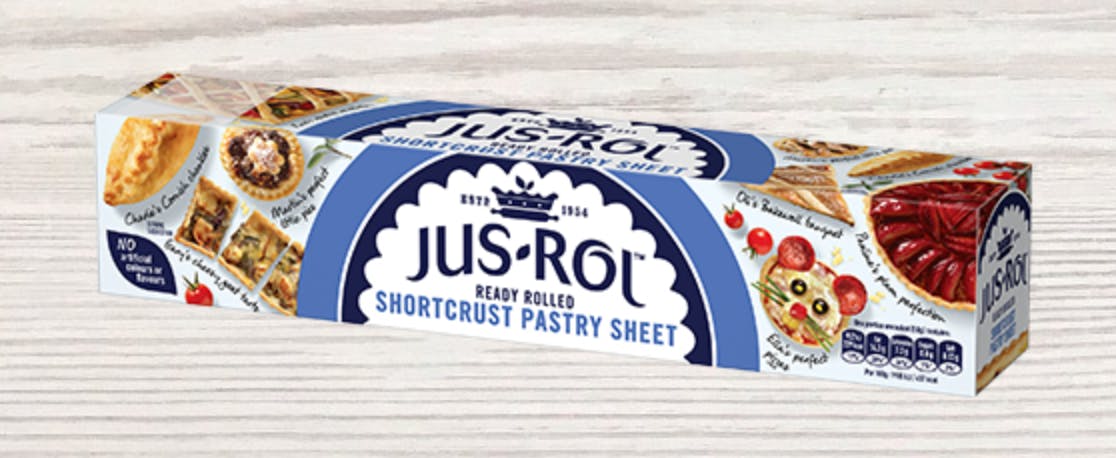 Photo credits: Jus Rol
Just like making all other types of pastry, if you're set on making your own, then the baking gods look favourably on those with cold hands – if the vegan butter heats up too much the oils will saturate the flour and it won't be able to absorb the water and stay together. If you haven't got icy digits, working in a cool room or on a marble slab will yield you the next best results. You can also try keeping your pastry equipment in the fridge or running your hands under the cold tap before you start.
Here's a simple recipe for vegan shortcrust pastry from Flora for savoury bakes and here's a plant-based recipe from Zucker and Jagwurst, perfect for sweet shortcrust treats. 
Recipes to champion your vegan shortcrust pastry
We know you'll love Val's vegan Bakewell tart recipe. Its sweet shortcrust pastry is full and buttery, and the frangipane is nutty and is the answer to the cravings you didn't know you were having.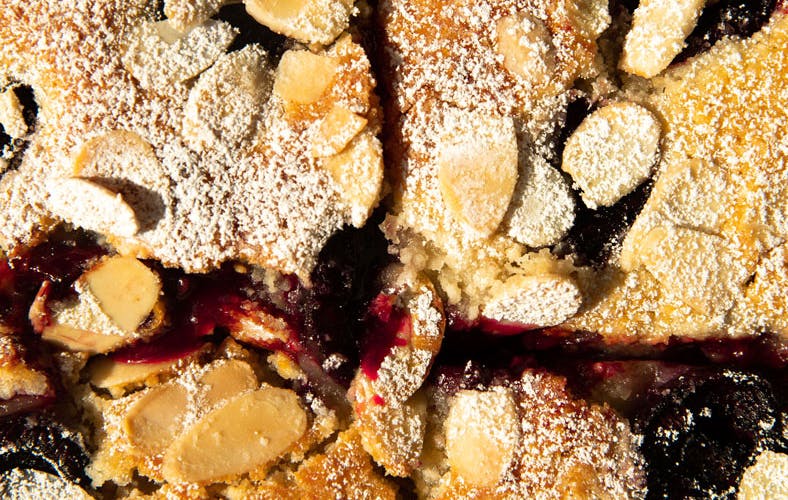 These perfect little plant-based pop tarts are the perfect way to flex your new-found shortcrust skills and relive some childhood memories at the same time.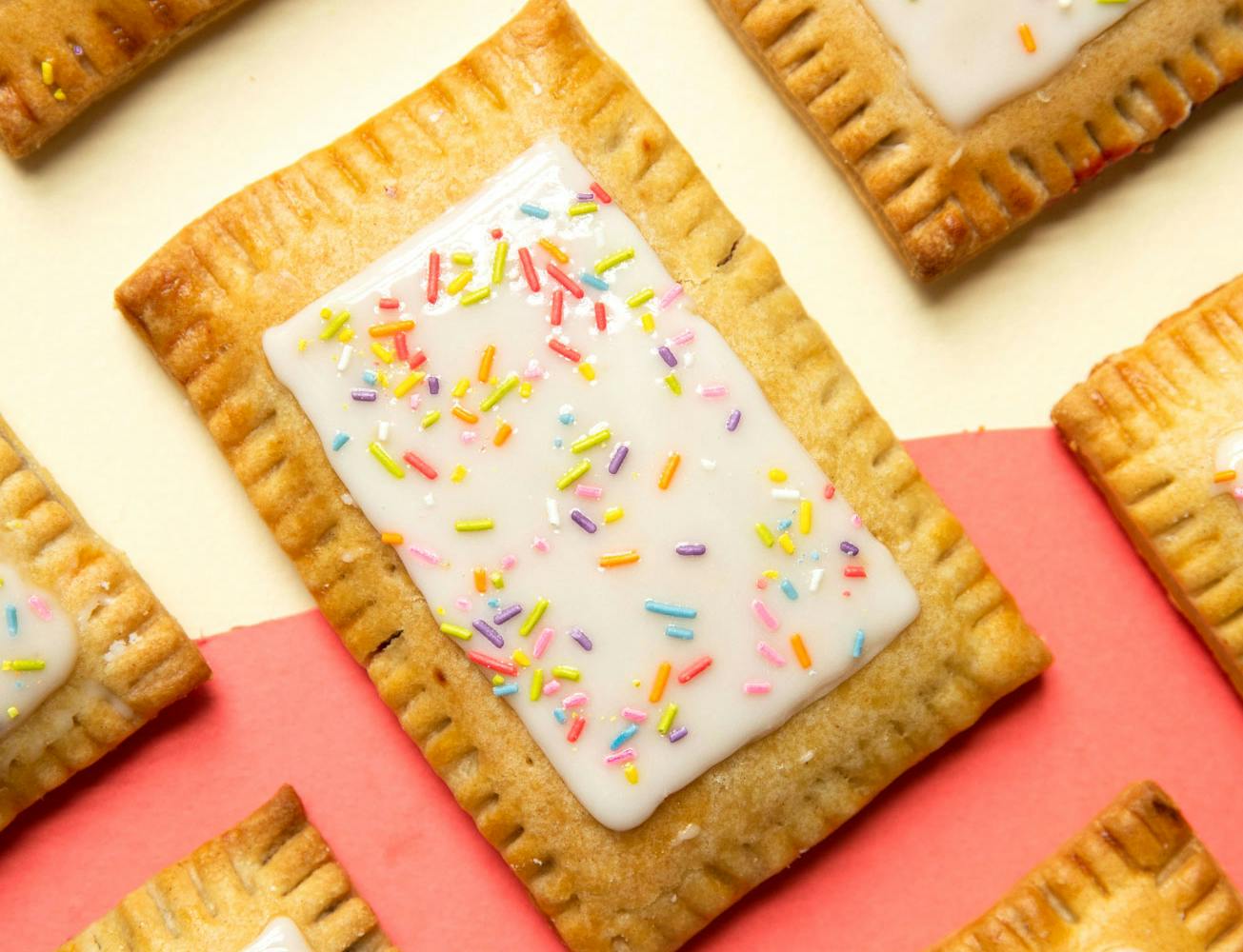 We love this mushroom and leek Quiche recipe from Bianca Zabatka – your flaky vegan shortcrust will taste great with their filling and makes for the perfect lunch idea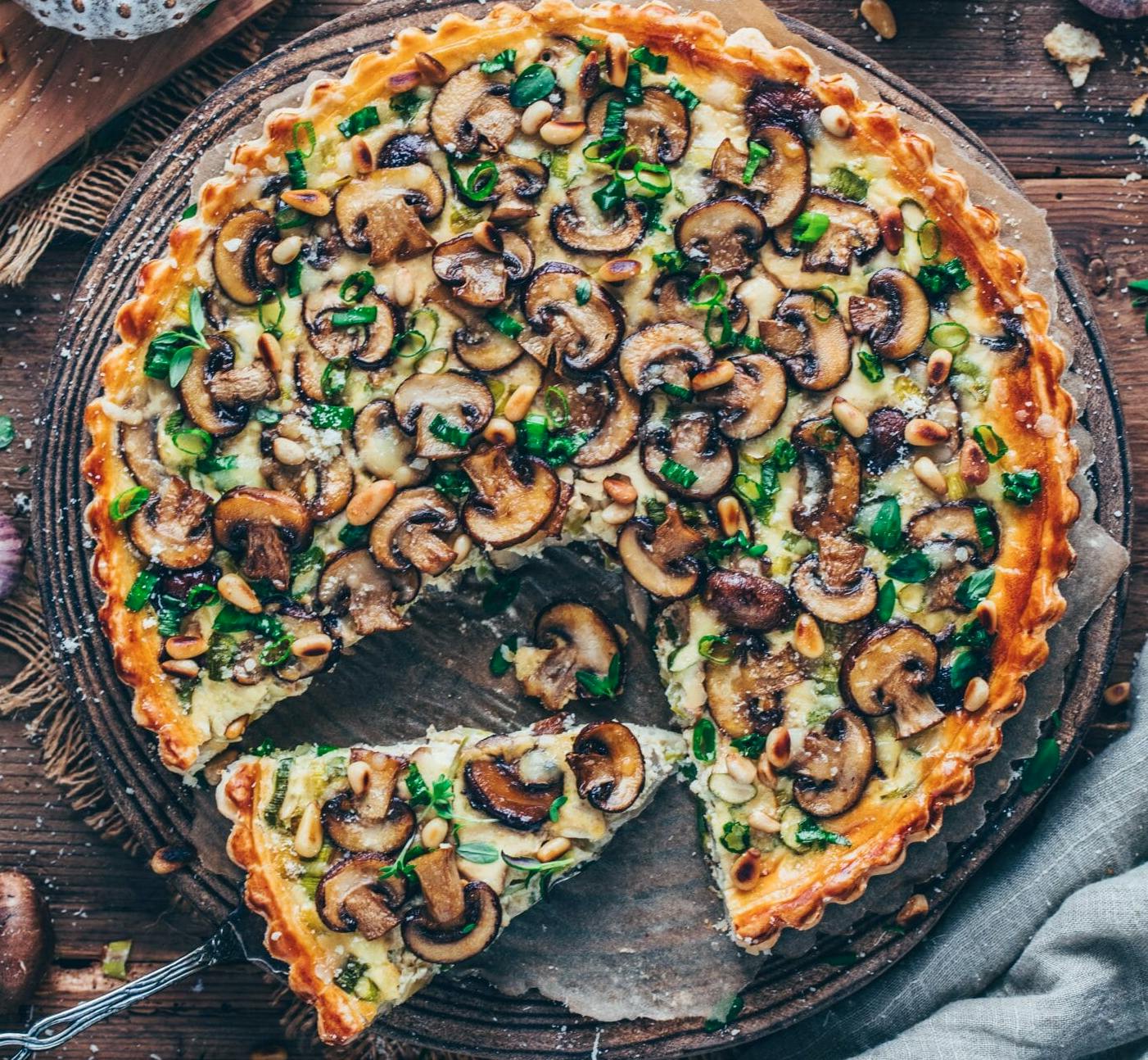 Photo credits: Bianca Zabatka
If you're looking for an Insta-worthy dish to showcase your new-found vegan shortcrust pastry talents to all your followers, then why not try this spiral vegetable tart recipe from Bake To The Roots? It's a little bit of effort to cut all the veggies, but it's worth it – and if you can enlist housemates, partners or little ones to help, we know that many hands make light work!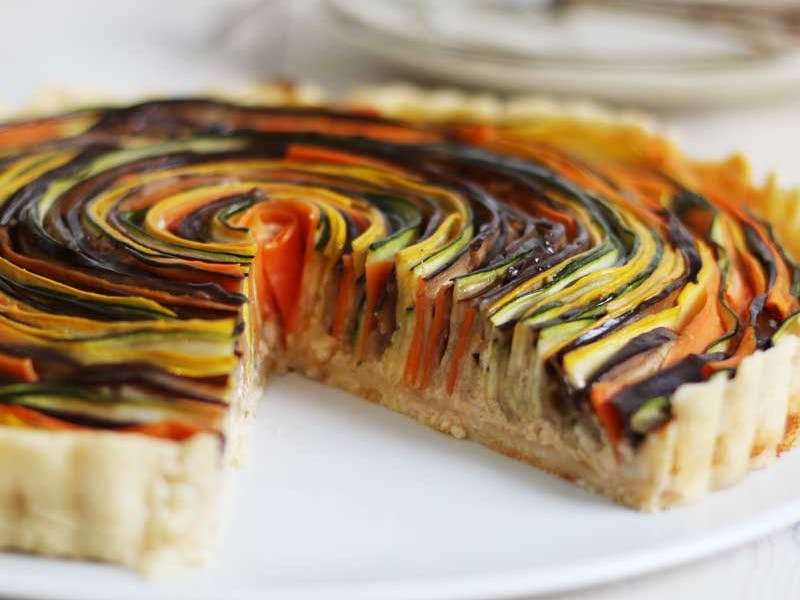 Photo credits: Bake To The Roots
---
By Fabian Jackson
Fabian is one of our lovely Content Marketing Assistants who loves writing almost as much as he loves coffee, old episodes of Escape to the Country (no judgement here), and cooking up a storm in his kitchen.
---
Let us take care of dinner
We help to make eating more plants easy and delicious. Fancy letting us take care of dinner? Check out our delicious meals here.
Shop now