Lifestyle
Slavery And Chocolate: Making The Link And Making Informed Choices
6min read
Chocolate is made from cacao beans which predominantly grow in the tropical climates of Latin America, Asia and Western Africa. More than 70% of the world's cacao is supplied by Western African countries, mostly Ghana and the Ivory Coast. 
For many children (and big kids) in the West, chocolate represents a pleasurable treat. Unfortunately for some children in West Africa, the chocolate industry is far darker. 
Why does slavery happen in the chocolate industry?
The chocolate industry earns around $100 billion in annual profits globally. However, farmers that grow the crops only get about 6% of the revenue, while manufacturers get 35% and retailers a staggering 44%. As demand for chocolate has increased over the years, so has the demand for cheap cacao to boost profit margins. More than half of Ivory Coast's export revenue comes from its cacao. On average, cacao farmers earn less than $2 per day, and as a result some farmers sometimes resort to the use of child labour to keep their prices competitive.
How does this happen?
In West Africa it's not uncommon for children living in poverty to begin working at a young age to help support their families. This means some children end up working on farms out of necessity, and because they may have been told by traffickers that the job pays well. Some children may even be sold to traffickers or farm owners by their own relatives who are unaware of how dangerous the work environment is or unaware that the children will not have opportunities for education. 
Sadly, sometimes traffickers will also abduct children from villages in neighbouring countries such as Burkina Faso, Mali and Guinea, bringing them to the Ivory Coast, Ghana, and Algeria to work. Once on the cacao farms, some children work long hours in life-threatening conditions and may never see their families again. Institutionalised poverty is one of the reasons many farmers may resort to child slavery, causing a parasitic cycle. Child enslavement is both a cause and consequence of unethical behaviour in the chocolate industry.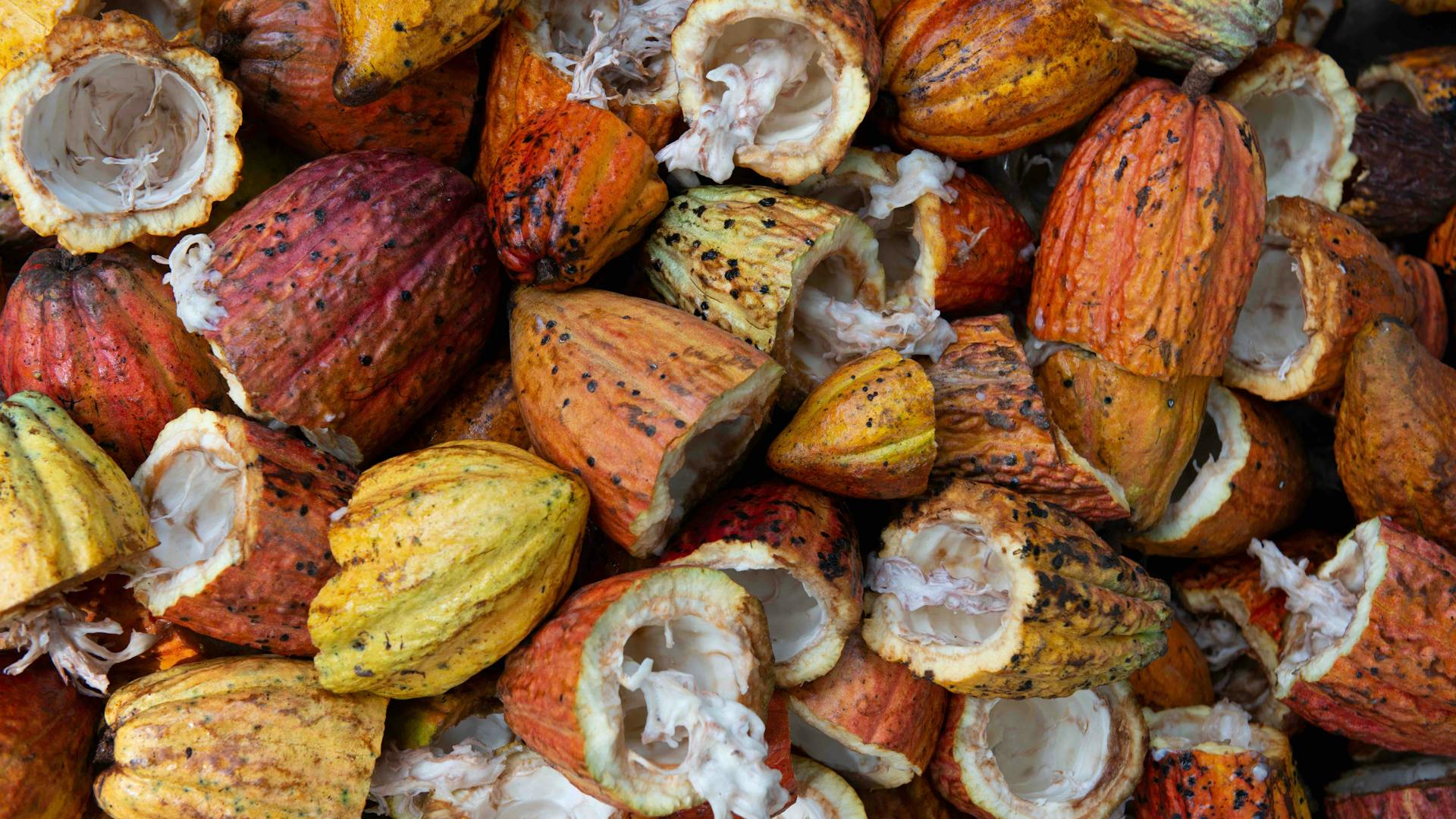 Does all chocolate manufacturing support slavery?
Like so many other things we use, consume and rely on these days it's often hard to trace where the raw materials come from and the conditions of the labourers involved at every stage of the supply chain. Not all manufacturers readily release information either. Without significant repercussions, large chocolate companies have little incentive to stop the exploitation of children because they benefit from the free labour that generates billions of pounds annually. 
However, there are companies and organisations out there that are intent on making a difference. The Fairtrade Foundation oversees the sustainable farming and trading of raw materials, including cacao. Their standards make an effort to ensure that farmers are paid living wages and that farms are slavery-free.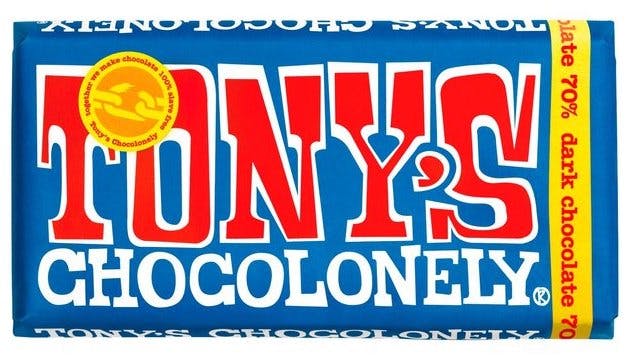 Tony's Chocolonely started after its founder Teun van de Keuken discovered that none of the chocolate manufacturers that had signed the Harkin–Engel Protocol were upholding the agreements made in 2001 (to start producing 'slave-free' chocolate from 2005 onwards). He decided to take action by recording himself eating 17 bars of chocolate and subsequently taking himself to court for "knowingly purchasing an illegally manufactured product". To make a case against himself, Teun van de Keuken convinced four former cacao plantation child slaves from Ivory Coast to testify against him. The case was dismissed and when none of the companies he contacted showed any interest in producing chocolate bars made differently, he started manufacturing his own chocolate. 
Tony's Chocolonely is an example of a company that has made it one of its central missions to make 100% slave-free the norm in the chocolate industry. It aims to do this through leading by example in its own production and encouraging action through spreading the word of the hidden injustices and signing petitions.
How can you help combat child exploitation in the chocolate industry?
Look out for the Fairtrade logo or an explanation on the packaging of where and how the cacao is sourced. It's worth noting that even Fairtrade certified chocolate only guarantees that no child labour is used in the making of the product. The labourers can often still be paid wages below the poverty line and in this respect there is still more work to do, but supporting Fairtrade is a step in the right direction. Both the cacao industry and consumers have to take action together to begin driving effective change. Below are some badges to look out for to guide your purchases: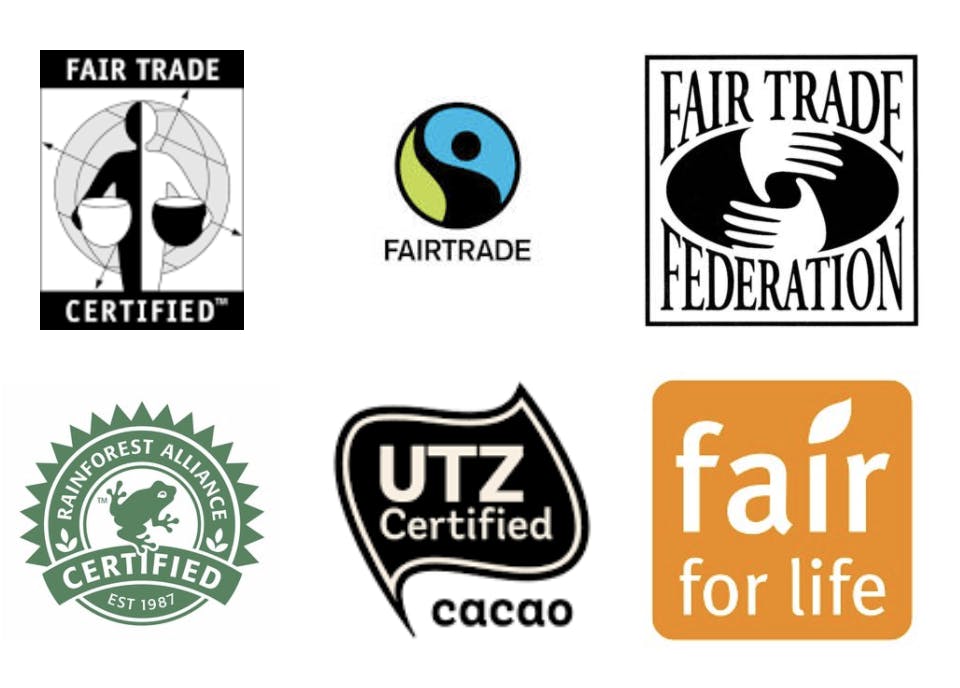 Some slave-free chocolate companies you can find in the UK are:
Visit this full list at slavefreechocolate.org for more companies to support.
---
By Stephanie Johnstone
Steph is our Art Director, lover of chai and keen wearer of yellow. She adores the Three Mushroom Risotto and anything with chilli involved. On her day off you'll find her drawing, or brewing her own beer, all of course, whilst wearing something crazily co-ordinated.
---
Let us take care of dinner
We help to make eating more plants easy and delicious. Fancy letting us take care of dinner? Check out our delicious meals here.
Shop now