Lifestyle
The Best ClassPass Studios in North and East London
5min read
Trying to mix up your fitness routine? Me too. Come with me as I scope out the best studios on ClassPass in London and share some of their pros and cons. 
How did we get here?
After a few years of saying I'll give it a go, an empty weekend was the trigger for me to claim my free ClassPass trial.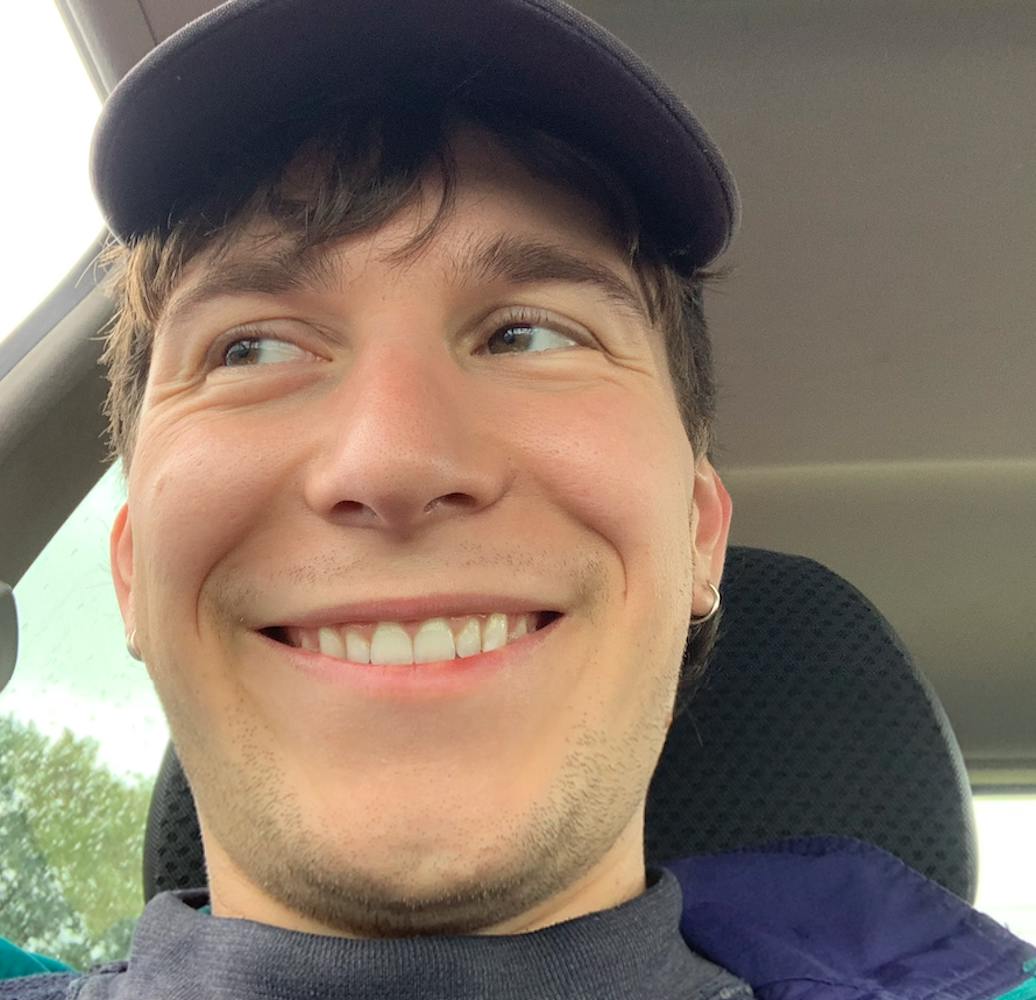 Me, naive, not knowing what's in store
Despite multiple warnings from my friends, my free trial accidentally turned into a full-blown membership. Instead of trying to get a highly unlikely refund, I decided it was a *sign* to try all of the classes that had been showing up on my targeted ads and promised myself I'd cancel it in time next month – stay tuned to find out if I do. 
Is ClassPass worth it in London? 
My final answer to this is TBD, but the free trial gives you a taste of what's on offer. You have to remember to cancel within 12 hours of the class starting or else it's a pricey last-minute cop-out.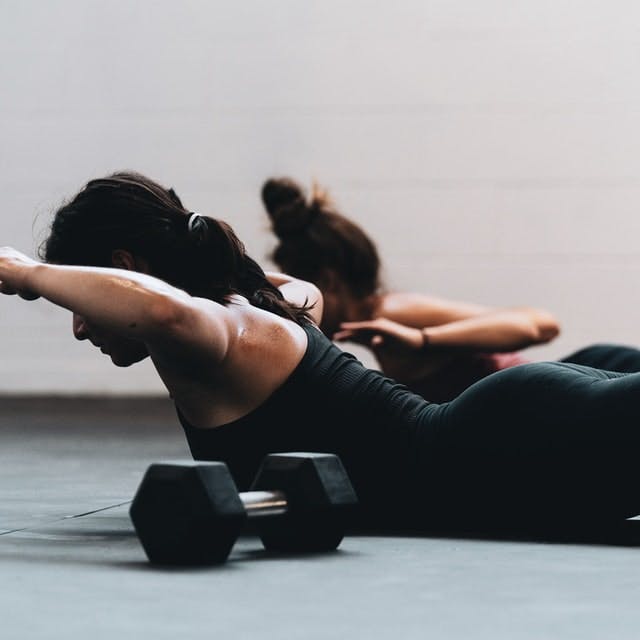 You're probably expecting to see 1Rebel, Barry's Bootcamp and Psycle on here and if I don't cancel my membership soon they'll be next. 
The best studios on ClassPass in London
The Foundry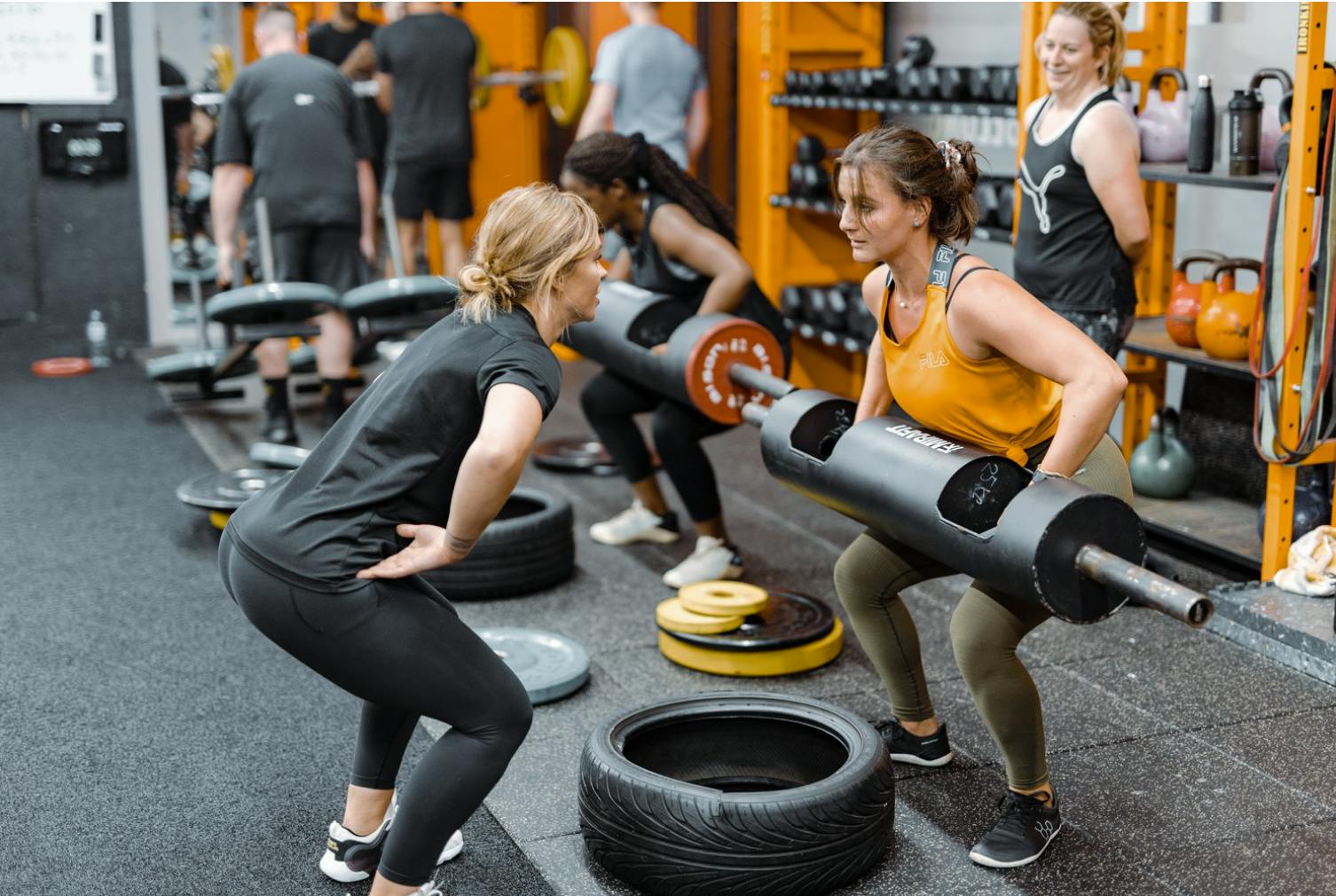 Locations: Old Street, Bank, Vauxhall   
Credits: 5-10
Pros:


It's a fully kitted out and non-pretentious space. 
Extremely friendly trainers. 
Personally very convenient as I work a 10-minute walk away and rarely go out of my way (especially if there isn't food involved). 
Cons: 
Would recommend taking your own shower gel.
Got lost. It's not that hard to find but it was 6:45 am on a Monday and a small amount of scaffolding had me walking in literal circles for about 5 minutes.  
BLOK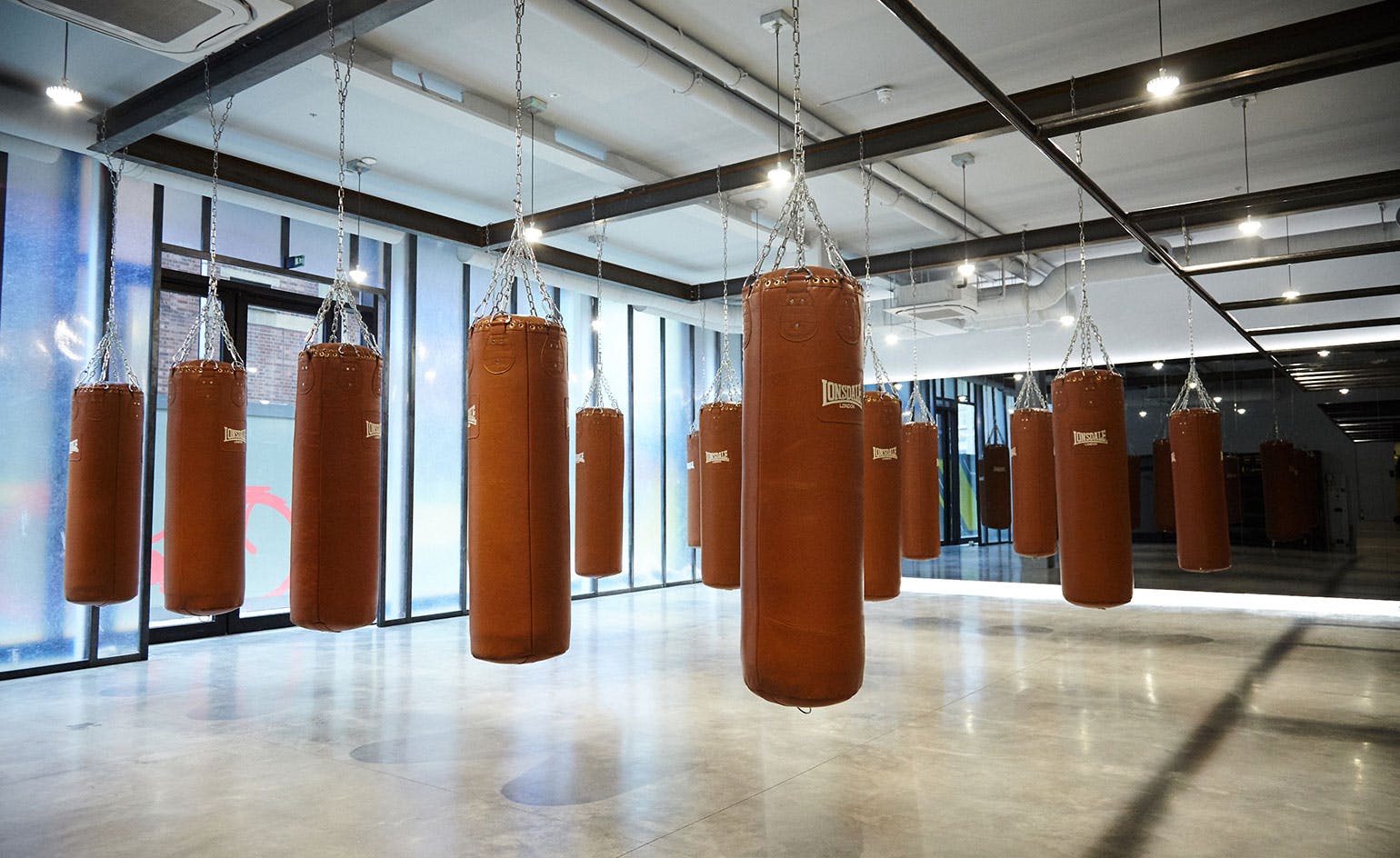 Locations: Clapton, Shoreditch
Credits:  8-11
Pros: 
Best toiletries on the List – would seriously consider doing all my showering here.
Very aesthetic spaces that don't compromise on function. 
Motivational and inclusive classes. 
Cons: 
It's not exactly a well-kept secret, so classes fill up fast. 
Showering at home now feels like a let down.
RUMBLE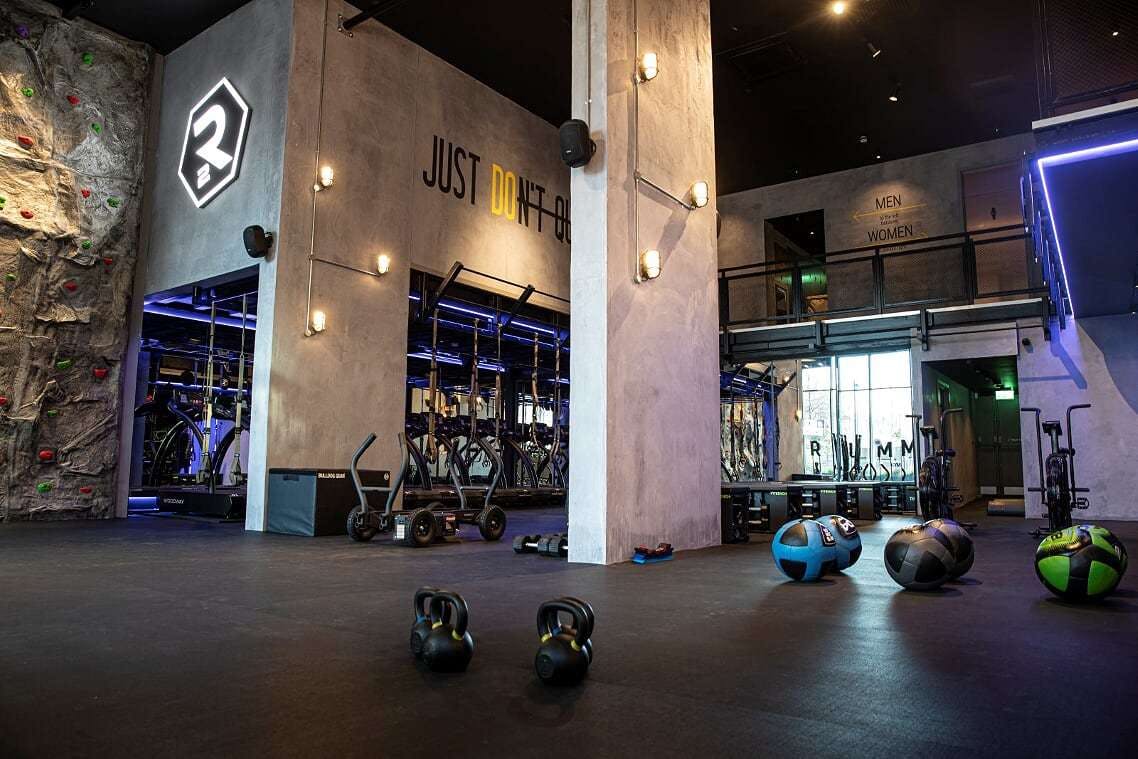 Location: Dalston
Credits: 8-11
Pros: 
Most of their classes are circuit-style so you can drop in at almost any time and just get going.
For most of the class, it was just me and the trainer so It felt like a private PT session. 
Cons: 
This only confirmed that I have zero interest in ever having an actual PT session. Too much attention, not enough space to hide. 
I didn't feel like I could take enough time to warm up before starting on the circuits, resulting in some serious DOMS – RIP my hamstrings
Barrecore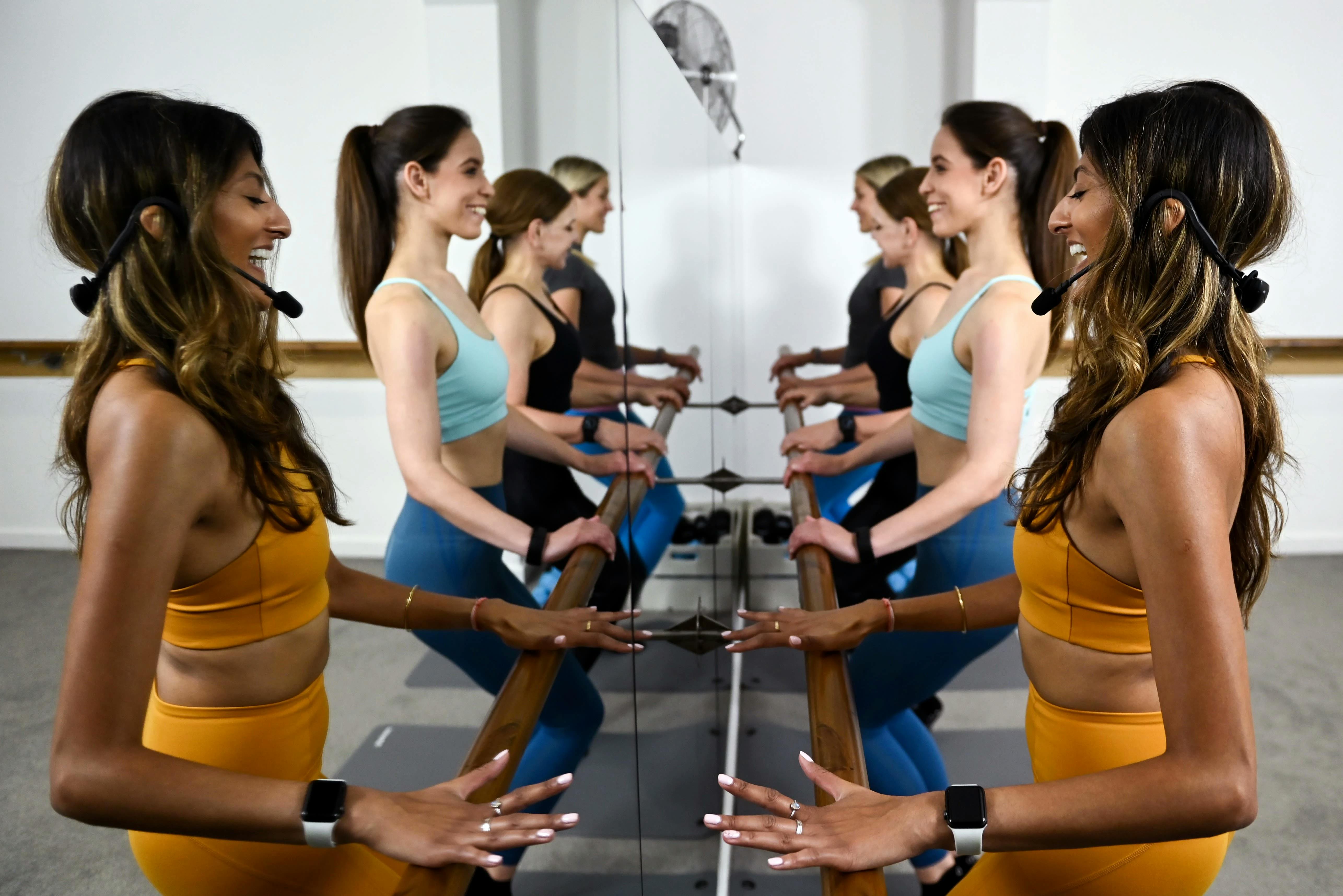 Locations: Various (including Islington)
Credits: 13-14
Pros: 
Maybe one of the best instructors I've ever had? Shout out to Queenie who seemed to know all our names and offer a constant stream of personal corrections and motivation. 
The showers – I'm learning what's important to me. 
Cons:
Pilates-inspired classes aren't for everyone (or, at least I don't think they're for me) and I don't think I could do this class more than once a week. 
Bikram Yoga London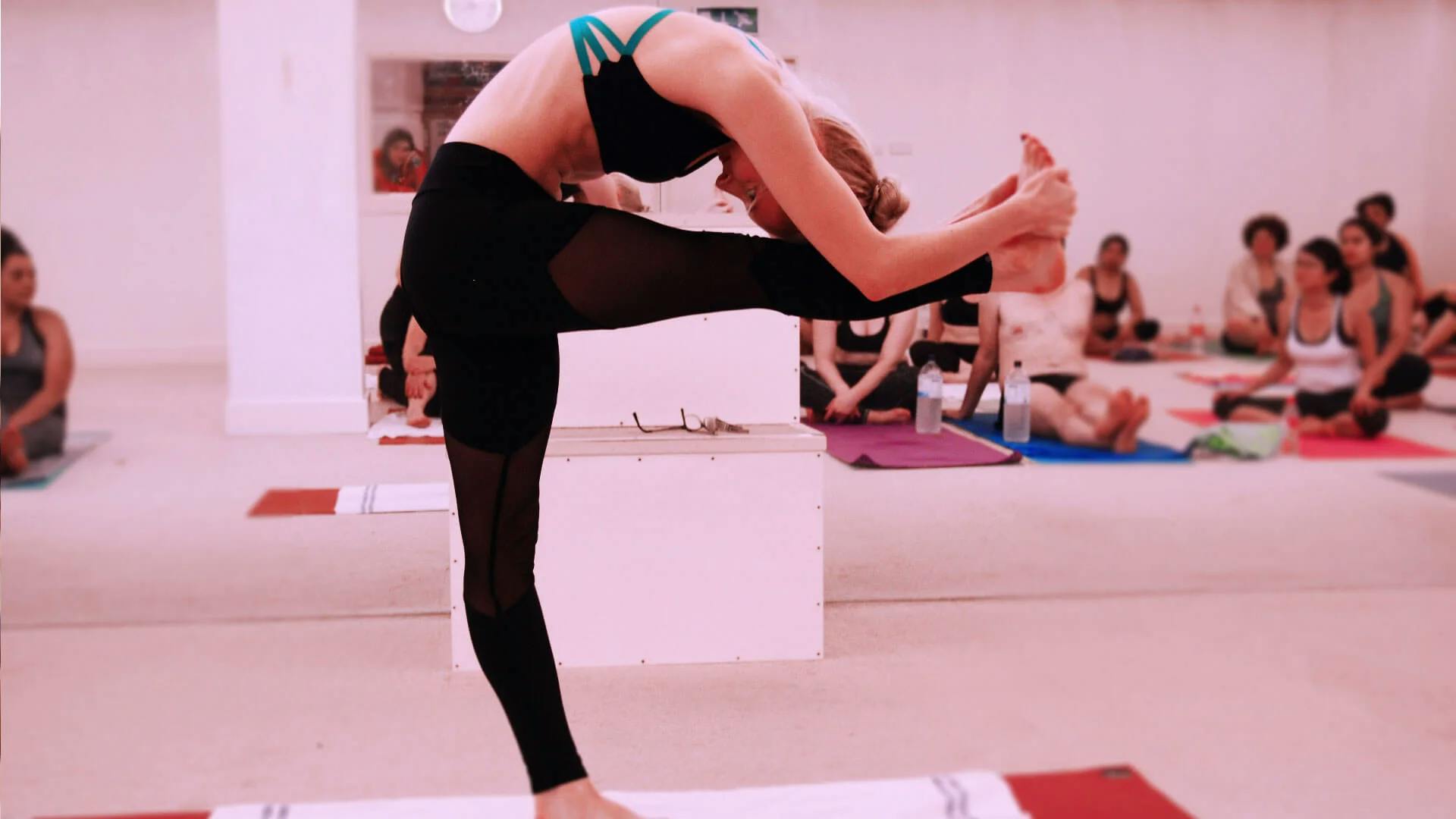 Locations: Canary Wharf and London Bridge
Credits: 7-8
Pros: 
Incredibly addictive. Maybe I'll get into this like other people got into CrossFit. 
I think I'm still sweating from this class. 
Cons: 
You're going to need to take about three towels – I just told you I'm still sweating
The (Canary Wharf) studio floor is carpeted which proves tricky for balances. 
Serious heat and advanced flows make the majority of their classes not the most accessible for beginners.
Do not go to this class if you're attempting to exercise away a hangover.
MoreYoga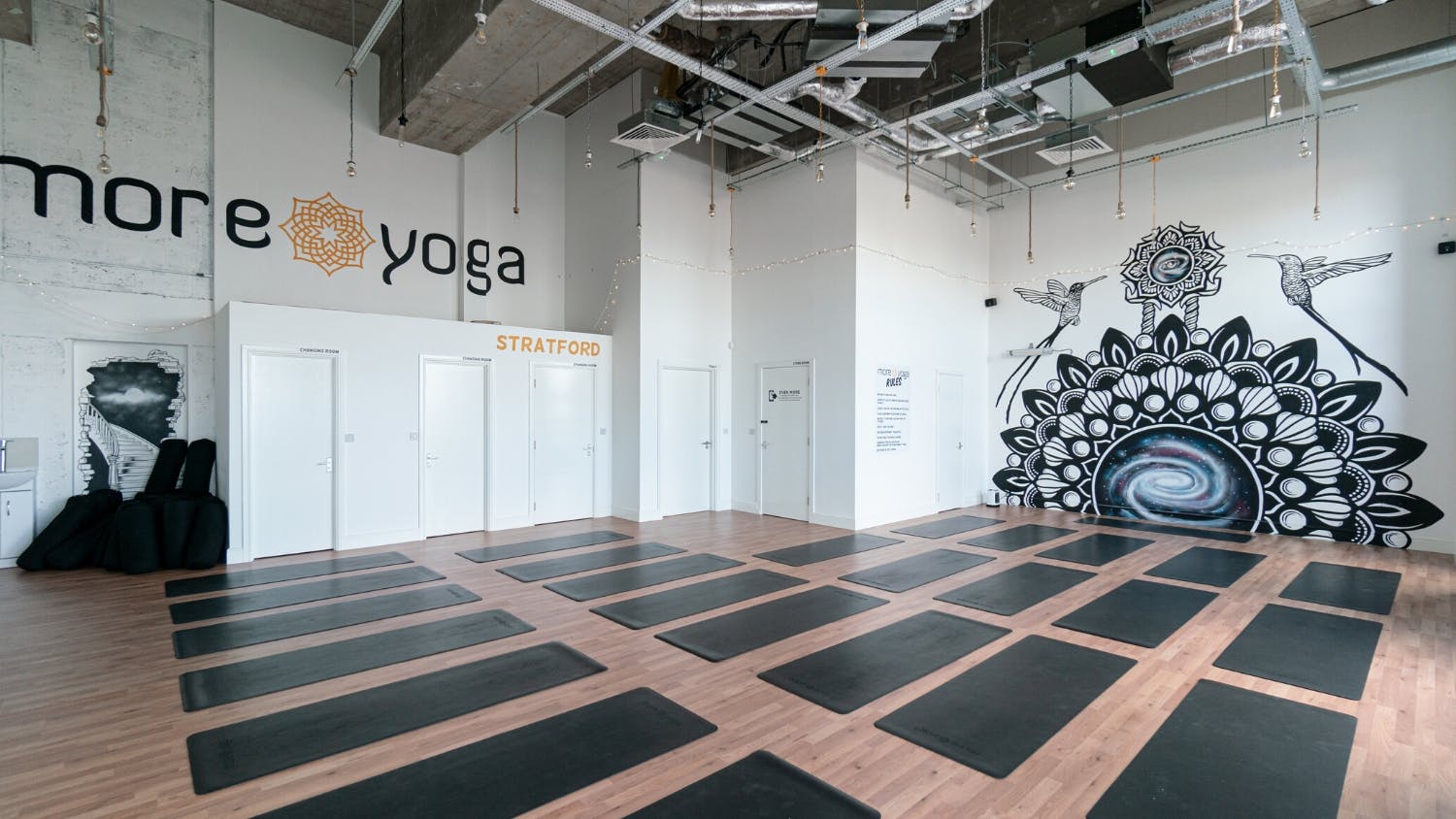 Locations: Literally everywhere. 
Credits: 3-7
Pros: 
The range of instructors, locations and practices means there's something for everyone. 
Engaging teachers.
Lower prices reflect the more modest facilities.


Cons: 
No showers make it more of an on-the-way-home type of place.
The classes are generally popular, so don't expect bags of room to reach out in all directions. 
Netil360 Rooftop Sauna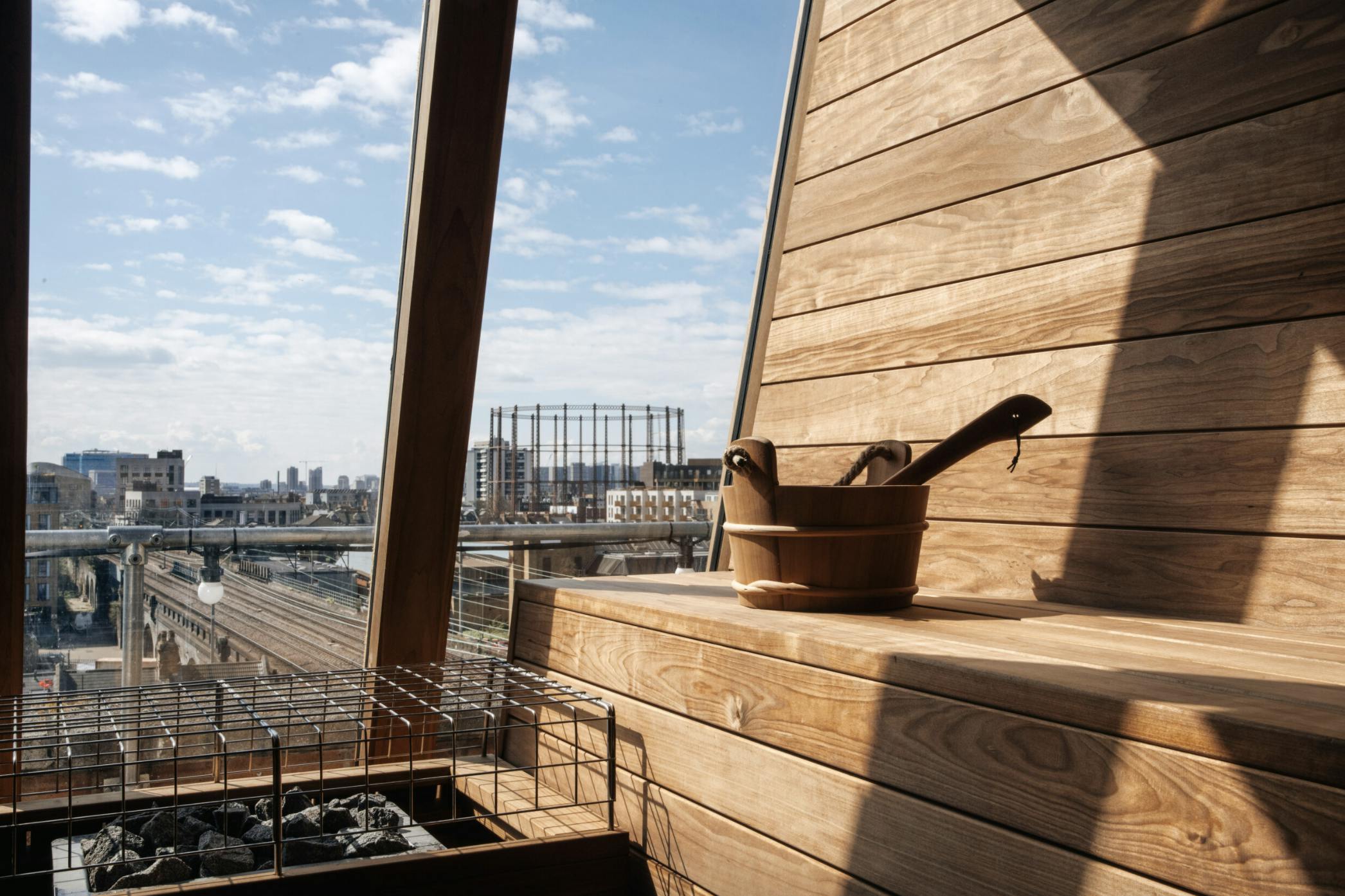 Location: London Fields 
Credits: 12-26
Pros: 
In case there's any confusion, this isn't an exercise class, it's a rooftop sauna. Big pro, right?
This combines active recovery with quiet reflection time and is the ultimate self–care treat. 
Banging view. 
Cons: 
Kind of pricey, so sadly won't be part of my weekly routine. 
It's a rooftop without a lift, so access is poor.
Need to refuel? 
Don't sweat it, I've got that covered too. Here are my favourite allplants dishes with the highest protein content. Check out the full high-protein range here.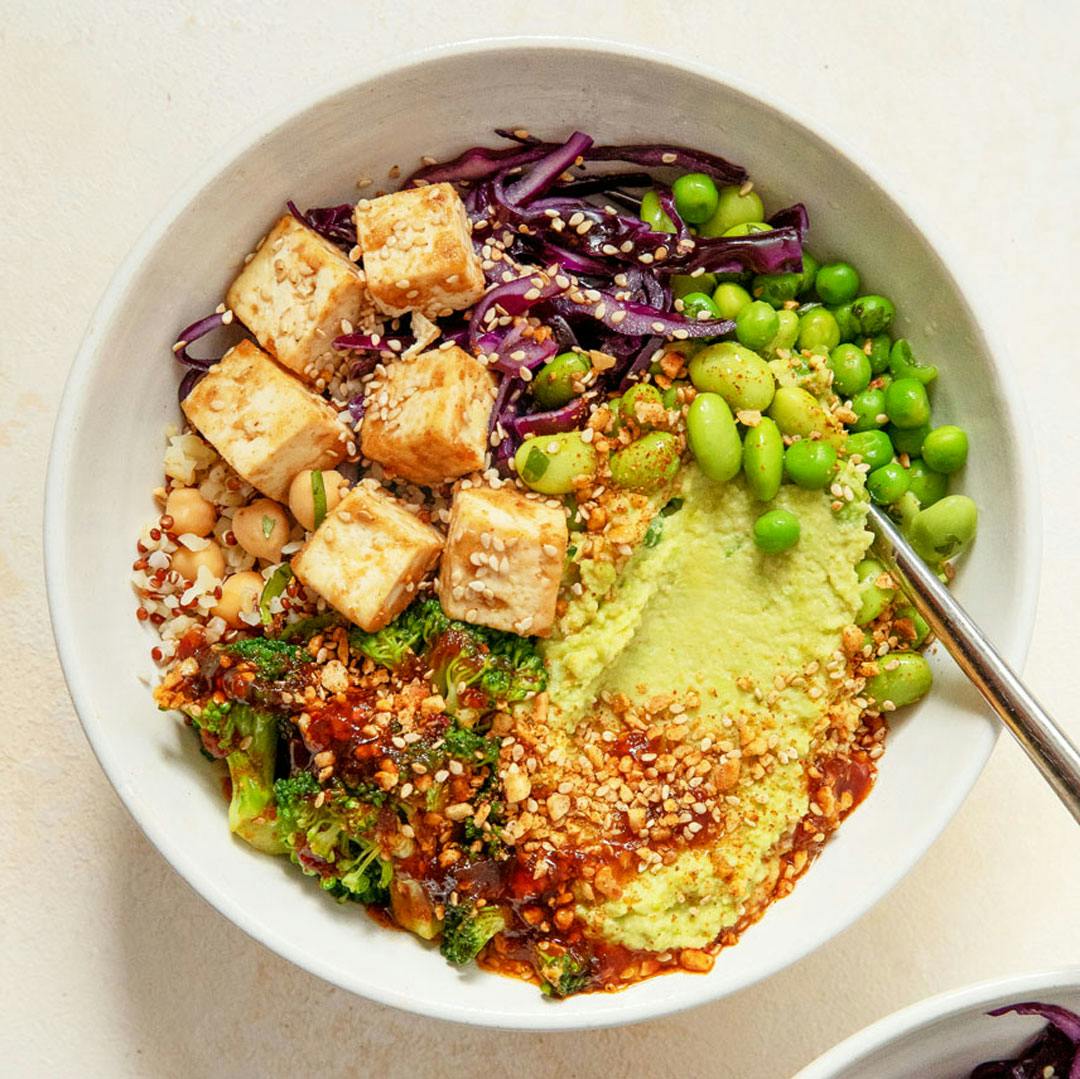 Miso roasted tofu, coconut and edamame smash, with power grains, sweet chilli broccoli, sesame cabbage, and a pea and edamame medley.
26.5g of protein per 421g serving.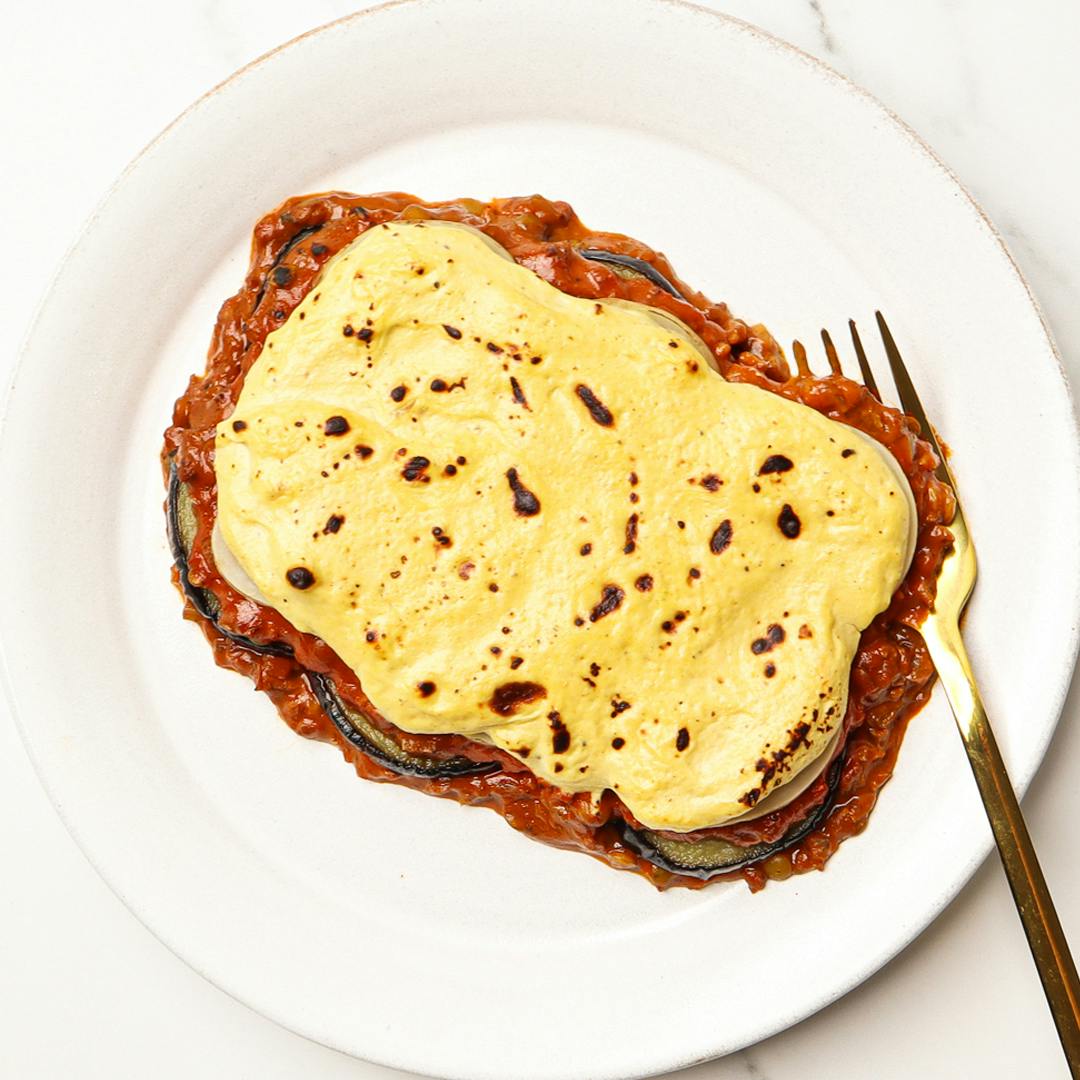 A rich tomato, soy mince and lentil ragu layered with potatoes and roasted aubergine in a thick, creamy bechamel sauce.
24.4g of protein per 460g serving.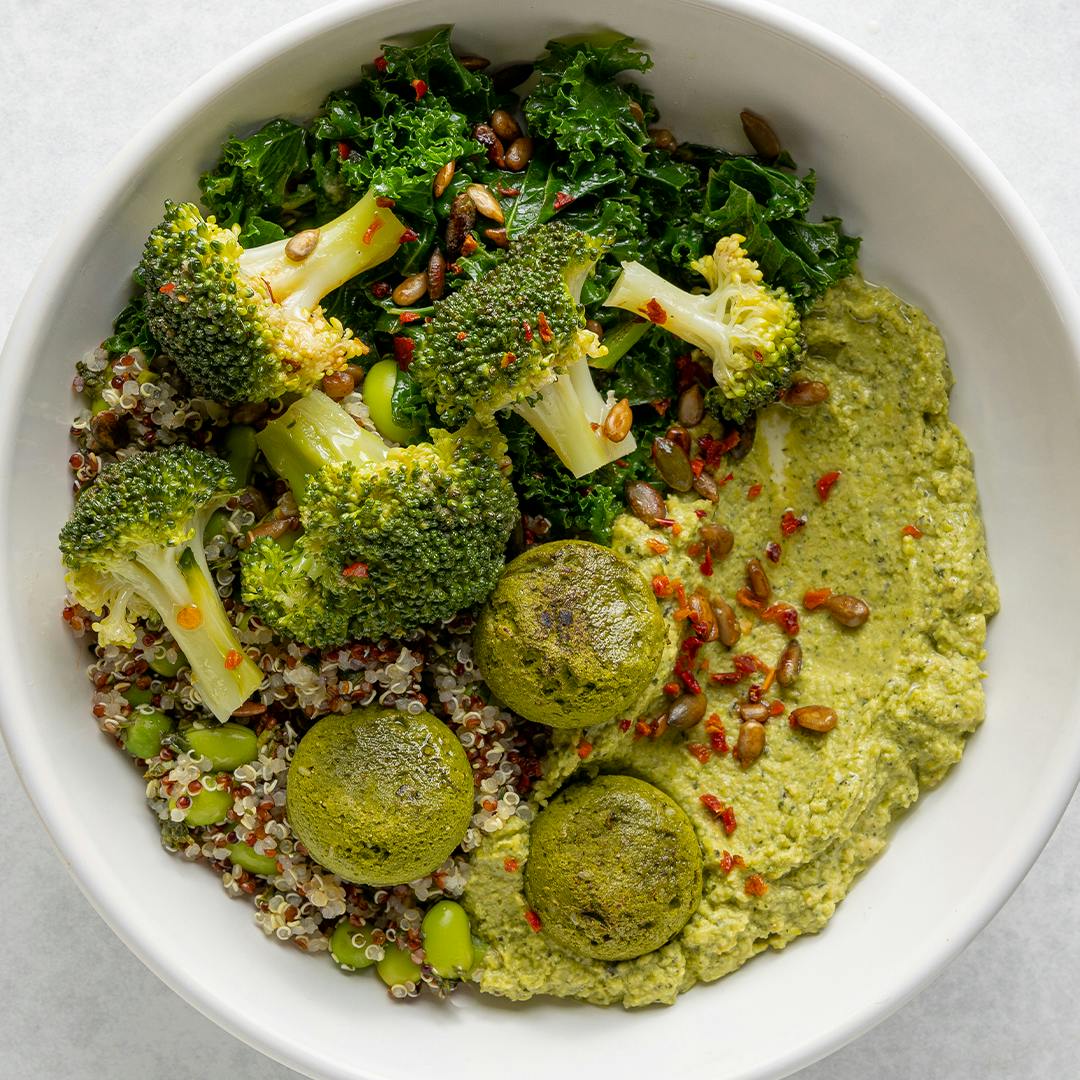 Grains and green chickpeas served with garlic chilli kale and a mighty pea and mint smash.
23.1g of protein per 345g serving.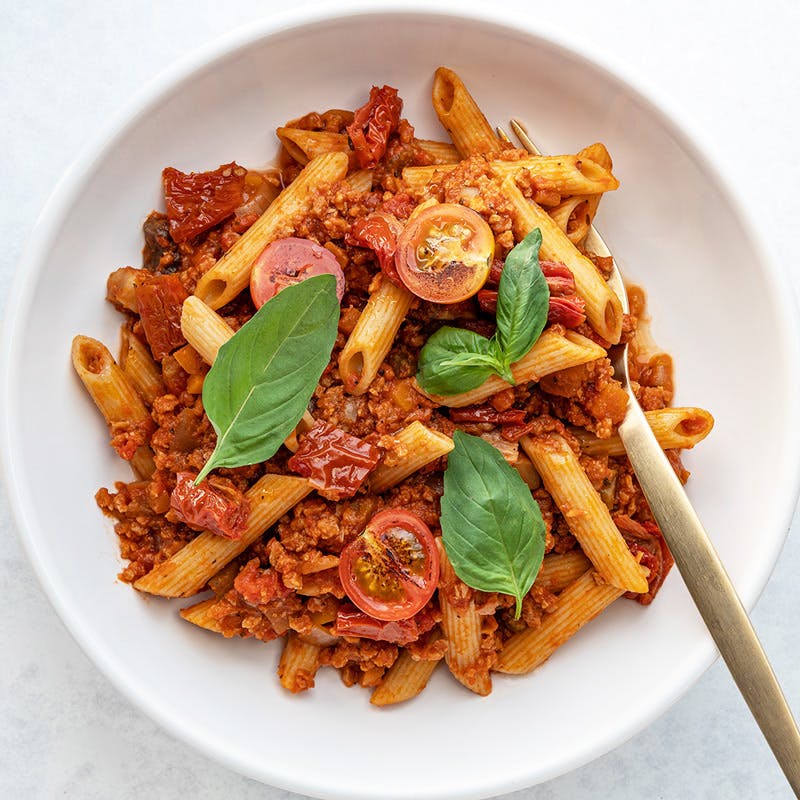 A lighter, protein-packed version of a favourite, with whole-grain penne and soya mushroom mince.
17.4g of protein per 355g serving. 
---
By Fabian Jackson
Fabian is one of our lovely Content Marketing Assistants who loves writing almost as much as he loves coffee, old episodes of Escape to the Country (no judgement here), and cooking up a storm in his kitchen.
---
Let us take care of dinner
We help to make eating more plants easy and delicious. Fancy letting us take care of dinner? Check out our delicious meals here.