Lifestyle
The Best Stand Mixers For Budding Home Bakers
2min read
For baking enthusiasts, investing in a stand mixer can mean elevating your bakes. While there are loads of options out there for people of all levels of ability, we've broken down our favourite stand mixers in a range of price points for anyone and everyone that loves baking. 
For those of us who love to bake, graduating to a stand mixer makes you feel like you mean business when it comes to making our favourite savoury and sweet creations. It's worthwhile for those who like to bake fairly often and of course, those who do it constantly (you know, the people who consider a week they haven't made some kind of beautiful, niche bread as unproductive). However, there's a real range of price-points for stand mixers, making it difficult to know what you're looking for — so we've put together this handy guide of our favourites.
For Bakers on A Budget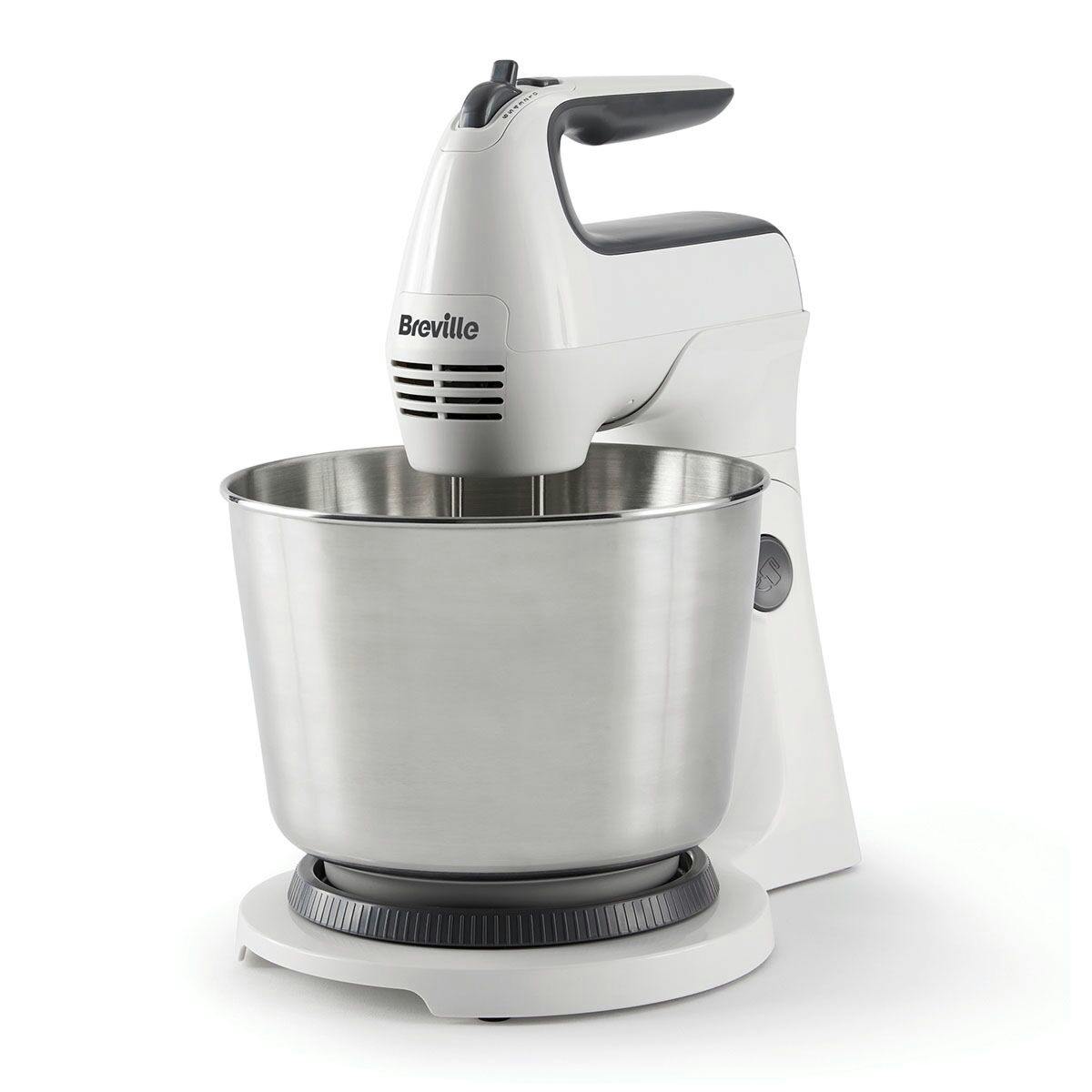 source: Robert Dyas
This Breville model is a great mixer for those who want a more affordable stand mixer that still does the job well. It's a hand and stand mixer, making it a versatile number for batters and creams that need a quick whip by hand, and for doughs that need constant and consistent mixing. For bakers keen to get a stand mixer for under £50, this model is the one for you.
For a mid-range and sleek mixer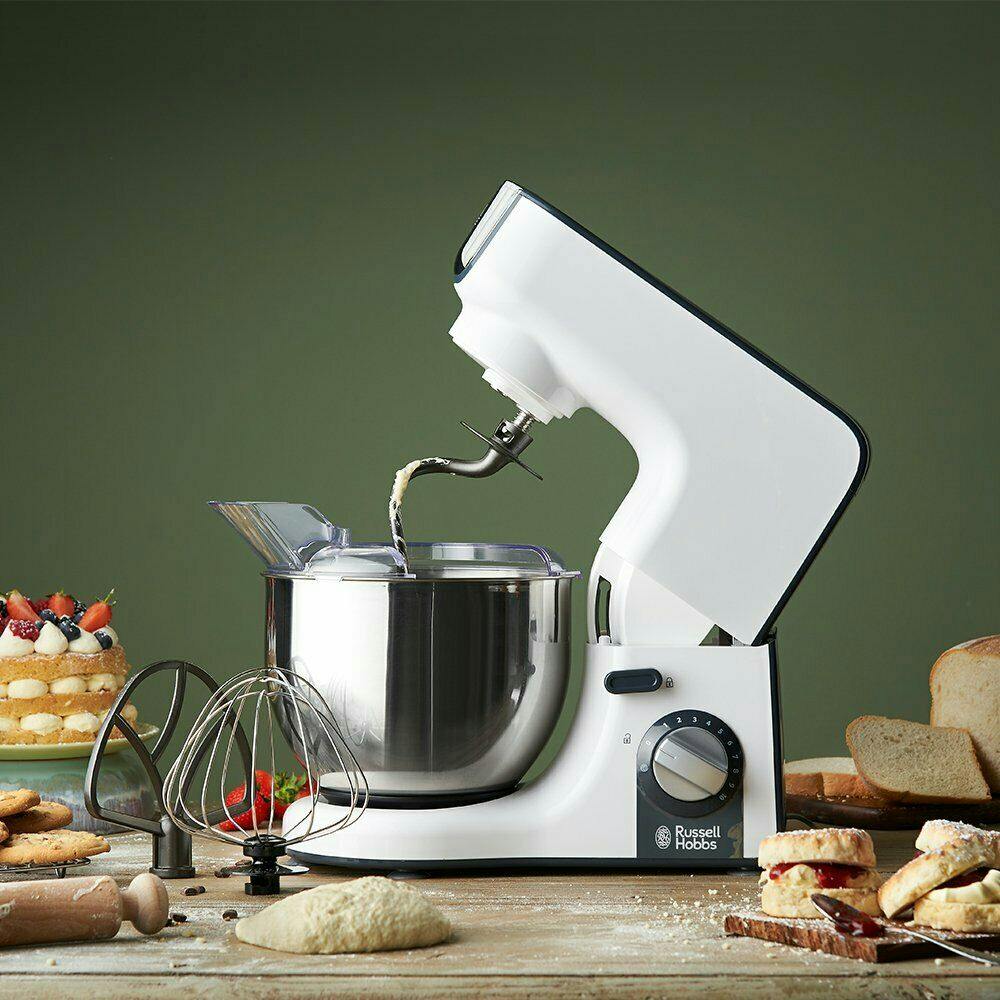 Source: eBay
A personal favourite, this stand mixer is a powerful and ergonomic machine at a great price point considering the quality. It has a great range of settings for the speeds, and also comes with a sturdy splashguard. The 5-litre bowl can't be put in the dishwasher, but it is very easy to wash and clean by hand (many of us are used to washing up by hand after baking, anyway). Overall, it's a great mixer that will get your bakes where you want them to be.
For those who love the classics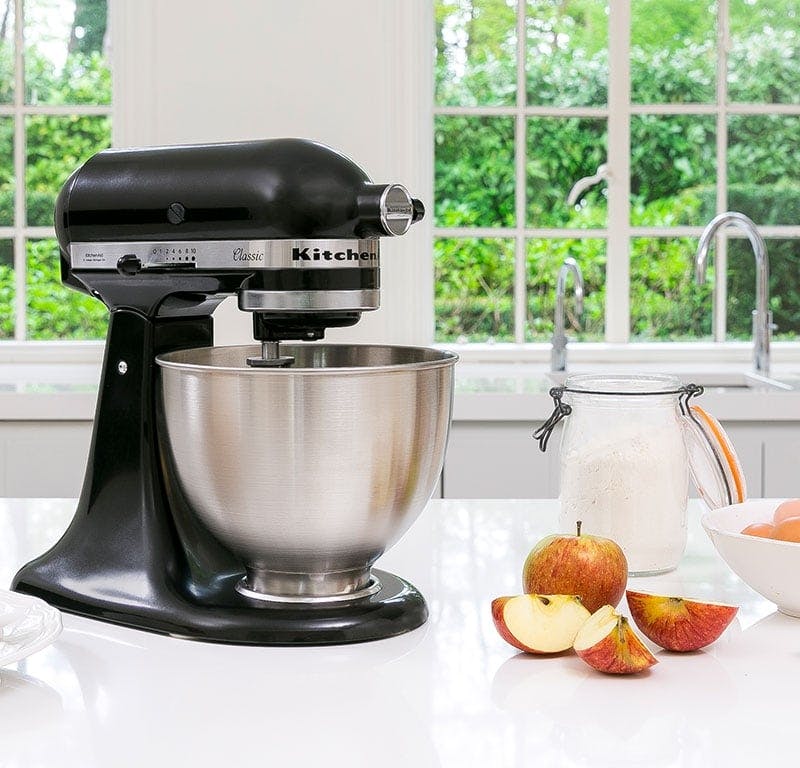 Source: Kitchen Aid
Kitchen Aid is well-known and loved for its stand mixers, so this is a great option for anyone who specifically wants the brand name in their kitchen. It's on the lower end price-wise when considering their full range, so is slightly easier on the wallet but is still incredibly powerful and versatile. Extra accessories can also be purchased which enables you to also use it to make pasta and chop vegetables, making it a handy 3-in-1 tool for those who enjoy all manners of cooking and baking. Our Food Editor Val is a big fan of this one.
For Those who want to splurge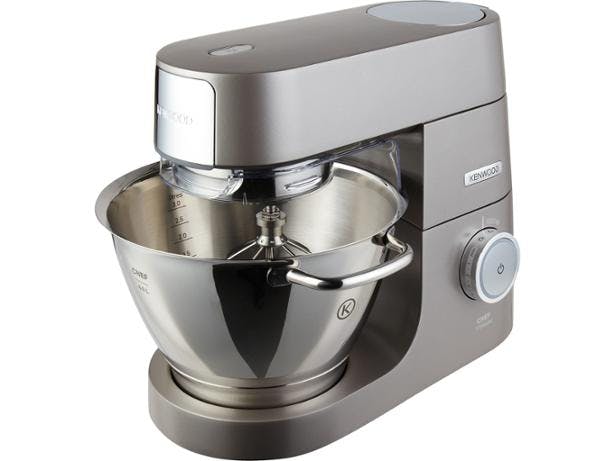 source: Which?
This mixer is a luxe item that you'll want permanently affixed on your kitchen counter. It's stylish and modern — and it more than does the job too. A full range of settings and options to change the folding technique depending on what doughs and batters you are making set this mixer apart from the others. Kenwood mixers are known for lasting a very long time — decades even, if you take care of them — so if you're someone who loves baking and does it often, this is an appliance you can justify investing in. 
---
by Toni Olukiran
Toni is one of our lovely Content Marketing Assistants, and when she's not writing posts about everything from Jamaican cooking to vegan champagne, she's making a Spotify playlist (she was at 200, at her last count) or playing tennis in the park.
---
MORE GREAT READS
Let us take care of dinner
We help to make eating more plants easy and delicious. Fancy letting us take care of dinner? Check out our delicious meals here.