Lifestyle
The Best Vegan Hand Creams To Care For Lockdown Hands
by Laura Barns
3min read
Anyone else's hands beyond sore at the moment from the multitude of sanitising potions we're using every day? I've never suffered from eczema on my hands before, but thanks to washing my hands what feels like 450845 a day, the cracks are (literally) starting to show.
According to Nurse Alice of Harley Street Injectables, "Proper hand-washing is one of the best ways to prevent spreading viruses but when you have a skin condition, washing your hands often can lead to dry and cracked skin, itchiness, pain and possibly infection," explains Alice. "Hand washing may exacerbate existing conditions such as; allergic contact dermatitis (in which the skin flares up in response to external agents like metals, fragrances or preservatives) or irritant contact dermatitis (caused by a persistent irritation of the skin)," she told Glamour Magazine.
So, it's time to give our hands a little TLC. Here's a handful of our favourite vegan-friendly, cruelty-free hand creams available in the UK.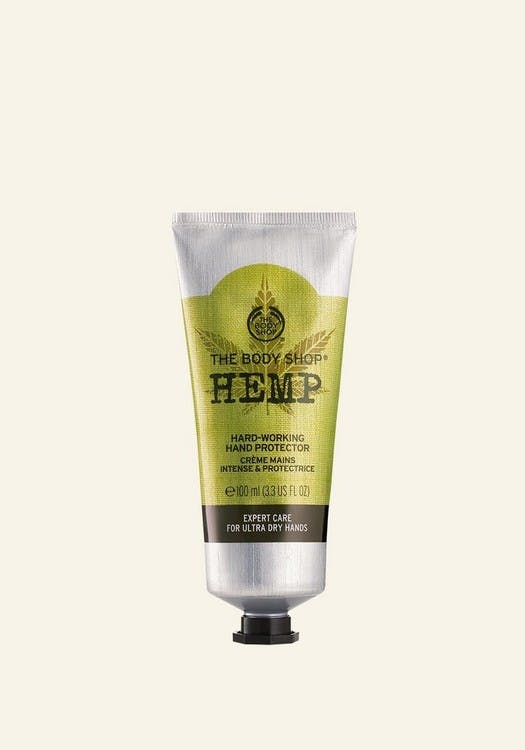 Hemp Hard-Working Hand Protector – The Body Shop
The Body Shop's Hemp Hand Protector vigorously hydrates ultra-dry hands, making it the champion of hard-grafters everywhere. This rich, nice-smelling hand cream gives robust protection and relief for very dry skin, especially when it's exposed to the elements.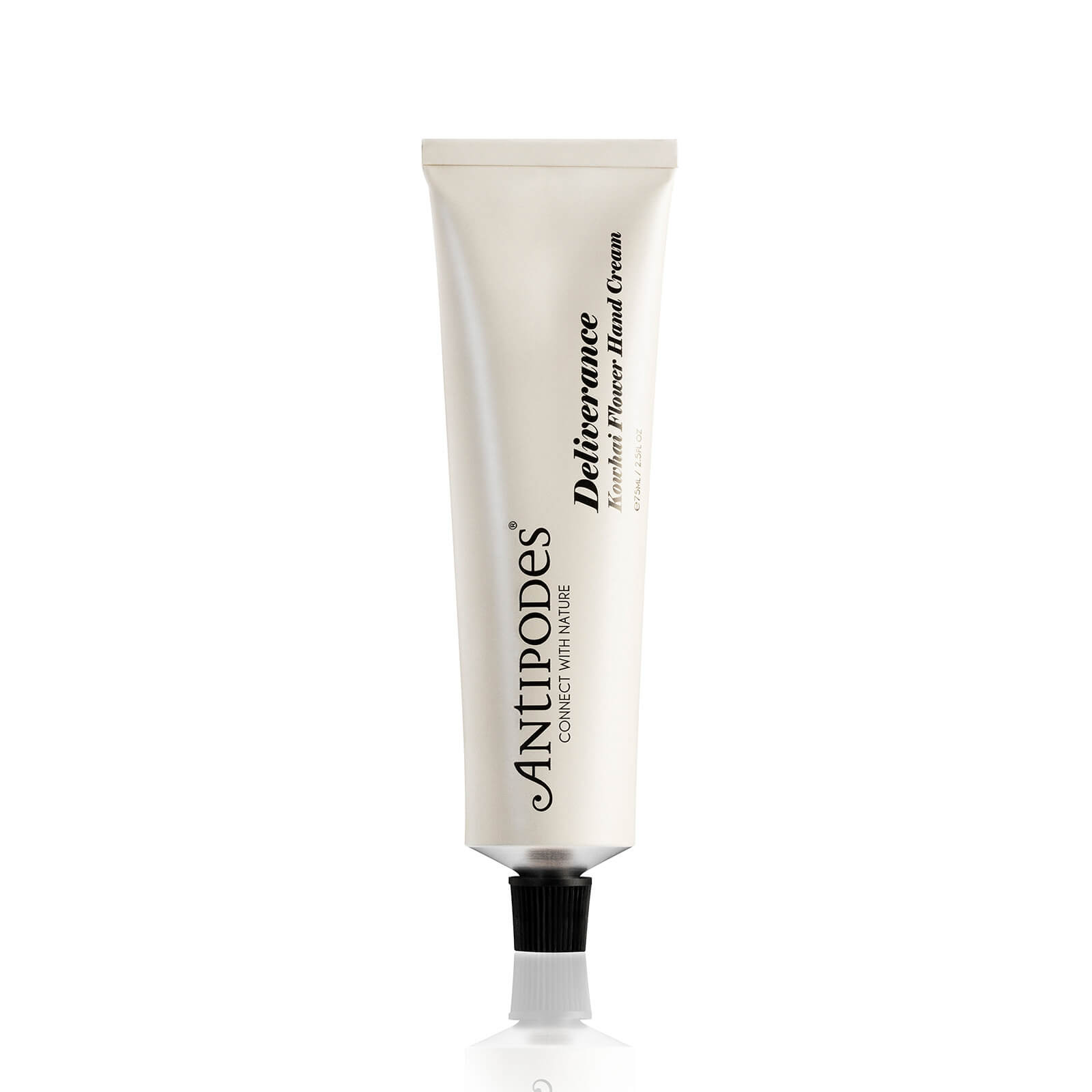 Deliverance Kowhai Flower Moisturising Hand Cream – Antipodes
Save your skin with this moisturising hand cream that delivers a bounty of nutrients from New Zealand-grown avocado oil and golden kowhai. This is a naturally non-greasy hand cream, readily absorbed, with an aromatic woody and citrus fragrance. The nurturing marigold oil in the formula makes this vegan hand cream particularly well suited as a cream for dry skin on hands, although it can be used for most skin types.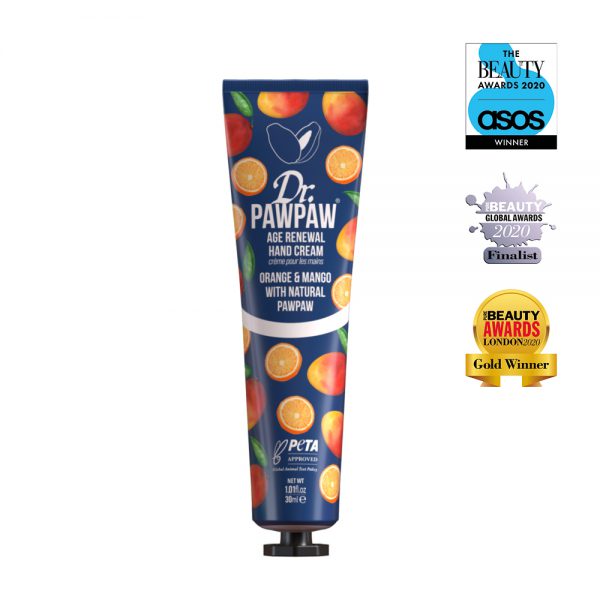 Age Renewal Orange & Mango Hand Cream – Dr. PAWPAW 
Dr.PAWPAW Age Renewal Orange & Mango Hand Cream is enriched Papaya (Pawpaw fruit) to provide nourishment, Olive Oil for added moisture and Aloe Vera to soothe, along with a host of sustainably sourced, proactive and 98% natural ingredients. Dr.PAWPAW hand cream is vegan and cruelty-free, with added age renewal properties and an added gorgeous orange and mango fragrance!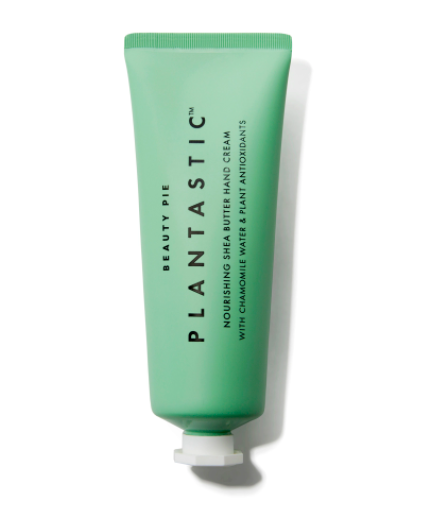 Plantastic Nourishing Shea Butter Hand Cream – Beauty Pie
This gorgeous, non-greasy, rich moisturiser is a one-stop-shop for the softest, smoothest hands you've ever had. It's specially formulated with high-performance soothing skincare naturals: organic Shea Butter, Aloe Vera, Chamomile Flower Extract and antioxidant Portulaca-Vita.
Buy here for £6.80 (when on subscription)
Hand Cream – Glossier
This fast-absorbing, nutrient-rich moisturiser nourishes without a greasy feel, uses a "Second Skin" Matrix to hold moisture in and keep skin stressors out. In an ergonomic pack designed for on-the-go application, with a click-to-close cap to secure against spills in the bottom of your bag (or anywhere else).
---
By Laura Barns
Laura is our Copywriter, who is obsessed with the Hearty Roots Stew (and has been known to eat a double serve for lunch on more than one occasion). On her day off you'll find her walking her puppy Ralph, stopping off at bookshops and cocktail bars along the way. 
---
Let us take care of dinner
We help to make eating more plants easy and delicious. Fancy letting us take care of dinner? Check out our delicious meals here.