Lifestyle
The Faces Behind the Food: Ferdie
by Laura Barns
5min read
Meet Ferdie Richmond, Director of Customer Experience, and winner of 'Best Dressed' at allplants. He's best known for his trendy t-shirt collection and having a dog who is identical to Hairy Maclary.
To give us a sense of what you're about, describe your perfect weekend...
Bunch of pals (and my dog, Otto!) in a remote and rugged corner of UK. Long walks, good food and an excellent local pub with lots of beer.
What was your highlight of the last year?
Visiting Japan with my partner, Mel. We explored a variety of places, from megacities to deep countryside, and loved feeling so far away. 3 weeks of full digital switch-off was an absolute breath of fresh air – I felt like a new man when I came home.
What are you most passionate about?
Probably knowledge and the quest for understanding. That applies to the big questions of humanity through to the totally banal. I love a good debate and am known to throw the odd grenade into conversation, occasionally to the chagrin of my friends.
What were you doing before allplants?
Pre-allplants I worked in consulting, predominantly in the retail-ecomm space. Some highlights include 6 months living in Germany working for Adidas (my allplants interviews were mainly by video!) and a whopping two years spent on projects at Argos. I still have a laughably deep love for Argos.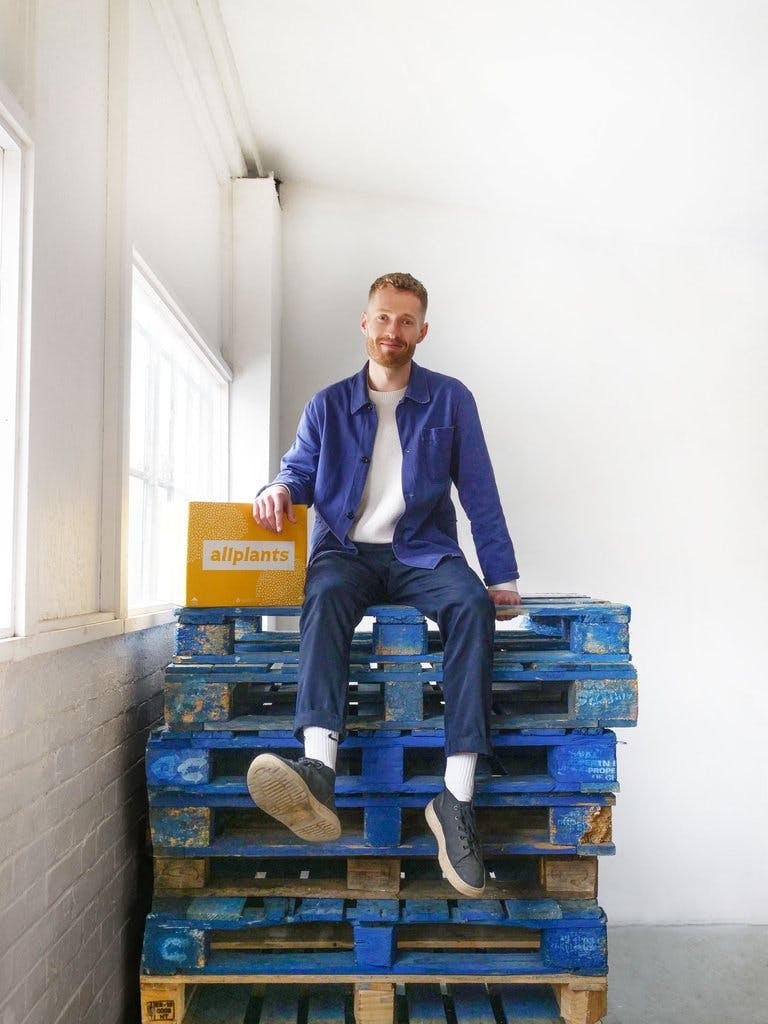 What first led you to allplants?
I was starting to understand the deep connection between what we eat and the natural environment (sounds obvious I know) and had lost my appetite for the corporate world. allplants was a crazy, scrappy start-up back then with 5 employees and a big mission – I couldn't resist.
What does your day-to-day involve?
My team are responsible for ensuring that every aspect of your delivery experience meets expectations: boxes packed with care, delivered on time; food perfectly frozen; packaging that delights. Scaling a first-class delivery experience with fast growth is tricky sometimes and requires a lot of close collaboration with our partners.
What are you currently working on in the world of operations?
New delivery options, innovative sustainable packaging solutions and improvements to our returns programme. I want allplants to be a visionary in creating circular economies and getting our delivery packaging returns as close to 100% as possible is the first step in that!
What's been the biggest challenge you've had working at allplants?
Finding a way to deliver frozen food to the farthest corners of the UK year-round. It's foundational to our business model (obviously!) but the never-ending 'hottest day on record' pushed our packaging beyond its limits. On the bright side, it provided the impetus we needed to go back to the drawing board and come back with something way better – our current packaging is more sustainable, more performant and a way nicer experience than ever before.
What's your vision for allplants' future?
For me, one of our biggest jobs is showing other businesses that they're doing it wrong and that there is another, kinder, way to operate. I want us to inspire and scare businesses into being more responsible. Longer-term I would love allplants to go deeper into the world of sustainable agriculture to next-level champion the connection between how we eat, ecology and flavour.
Quickfire round
Fave allplantsallplants meal?
It changes but right now it's carbonara – it's a testament to how far plant-based innovation has come.
Fave vegetable?
A great heritage tomato fresh from the plant is perfection. (I know...it's technically a fruit)
Dream dinner guest?
Al Gore.
Ingredient you couldn't live without?
Garlic – I double it in every recipe.
What did you want to be when you grew up?
A chef!
Top of the bucket list?
Travelling Europe in a motorhome.
Best place you've visited?
Northern India - Kashmir and Ladakh.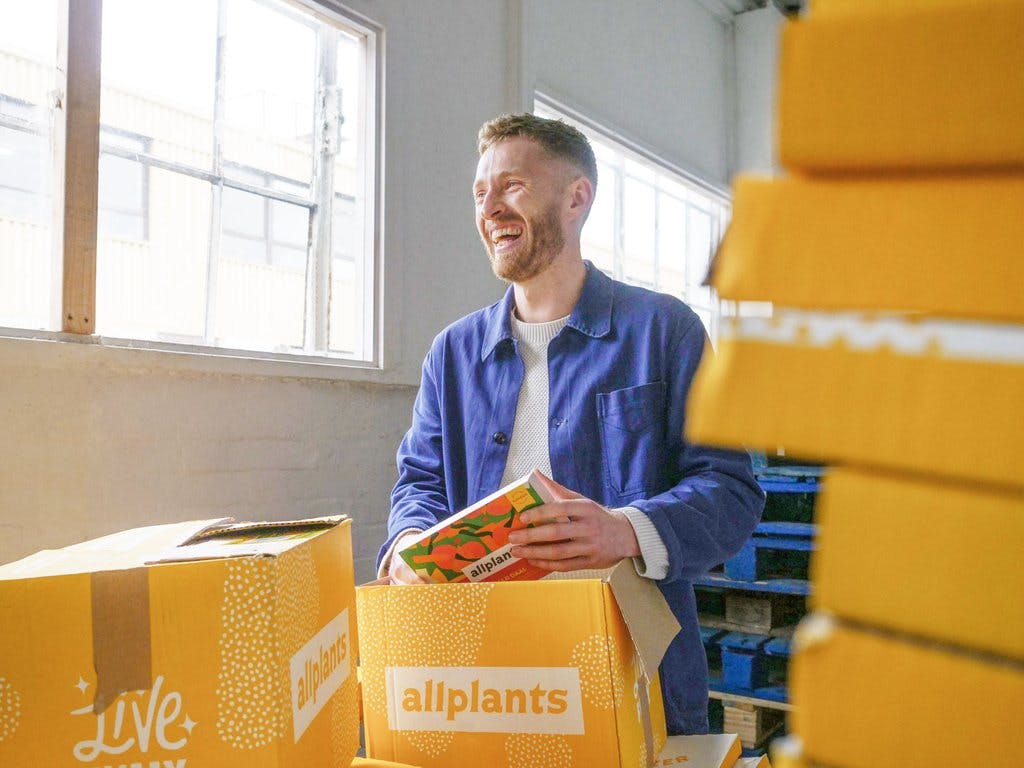 ---
By Laura Barns
Laura is our Copywriter, who is obsessed with the Hearty Roots Stew (and has been known to eat a double serve for lunch on more than one occasion). On her day off you'll find her walking her puppy Ralph, stopping off at bookshops and cocktail bars along the way. 
---
Let us take care of dinner
We help to make eating more plants easy and delicious. Fancy letting us take care of dinner? Check out our delicious meals here.
Shop now