Lifestyle
The Five Benefits Of Eating Tomatoes That May Surprise You
2min read
From pasta to pastries to burgers and sandwiches, sometimes a tomato can't be beaten to give your dishes that uniquely juicy, fresh and umami flavour. So what are some of its nutritional properties? Read on to find out the top five benefits of eating tomatoes, and why we're planning on eating as many as possible all summer long. 
 1. Looking to boost heart health? Tomatoes can help improve cardiovascular strength
Tomatoes are rich in lycopene, a carotenoid which gives tomatoes their distinctive red colouring. Some studies have been carried out which seem to show lycopene has the ability to reduce the risk of cardiovascular disease and help with general heart health. Tomatoes are also a good source of potassium, which some studies have found can also help lower the risk of heart disease in patients.

Top tip: The redder the tomato, the more lycopene it contains, so remember this the next time you're looking for the perfect heirloom during your grocery shop.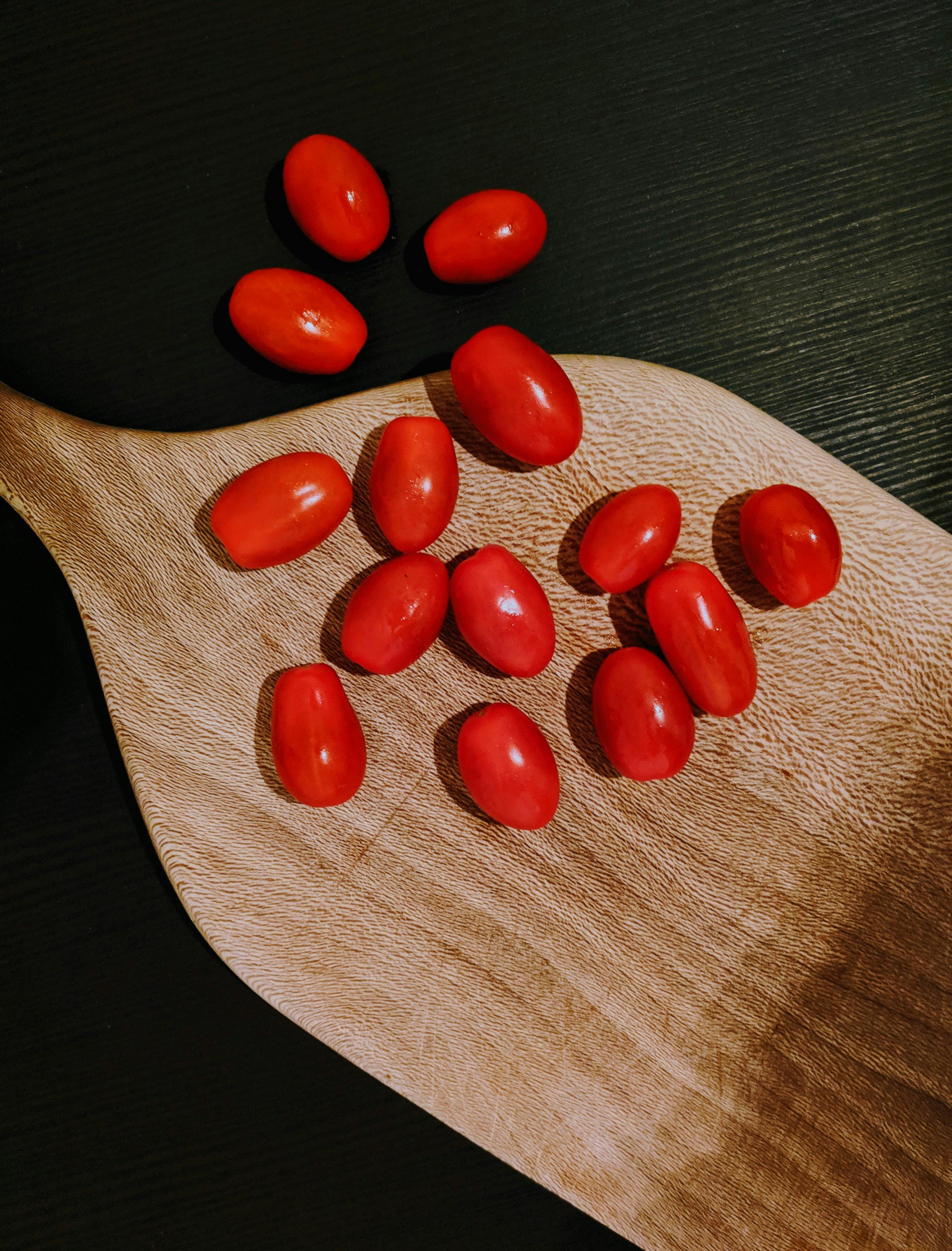 2. For skin protection, add tomatoes to your skincare routine
Lycopene is also an antioxidant and can help protect the skin from sun damage. Several studies have concluded that the skin is less susceptible to sunburn and UV damage to the skin. (Though definitely still whack on the sunscreen every day, and find our favourite cruelty-free SPFs here if you need a little guidance!)
3. Forget carrots — tomatoes are here for your eye health too
Tomatoes are rich in a number of phytochemicals, carotenoids such as the aforementioned lycopene, and others such as beta carotene and lupin. This helps us maintain good eye health, especially as the body ages, according to some studies. 
4. Tomatoes can even help prevent cancer
Yes, tomatoes can really help prevent cancerous cells from spreading. Quite a few studies have observed the links between frequent consumption of tomatoes and tomato-based products, and lower rates of cancers, particularly stomach, lung and breast cancer. 
5. And they may also help reduce symptoms of menopause
A small study was carried out and found that tomato juice when drank daily, helped to reduce menopausal symptoms such as anxiety and significantly lowering high baseline serum triglycerides levels in middle-aged women. 
---
By Toni Olukiran
Toni is one of our lovely Content Marketing Assistants, and when she's not writing posts about everything from Jamaican cooking to vegan champagne, she's making a Spotify playlist (she was at 200, at her last count) or playing tennis in the park.
---
Let us take care of dinner
We help to make eating more plants easy and delicious. Fancy letting us take care of dinner? Check out our delicious meals here.