Lifestyle
The Health Benefits Of Drinking Infused Water
by Laura Barns
2min read
Beyond the taste, adding herbs and fruits to your water can deliver numerous health benefits, whether it's the aroma of the ingredient, or how it affects your body when nutrients are absorbed. Here's a low down.
The most effective way to reap the health benefits of fruit is by eating them, which you may do after you finish the water, if you want to limit waste. The water itself doesn't provide high enough levels of nutrients, vitamins, and minerals through the infusion to make a significant impact on your health, but there are specific benefits you get from the scent of certain herbs and the consumption of fruit. Find out more below.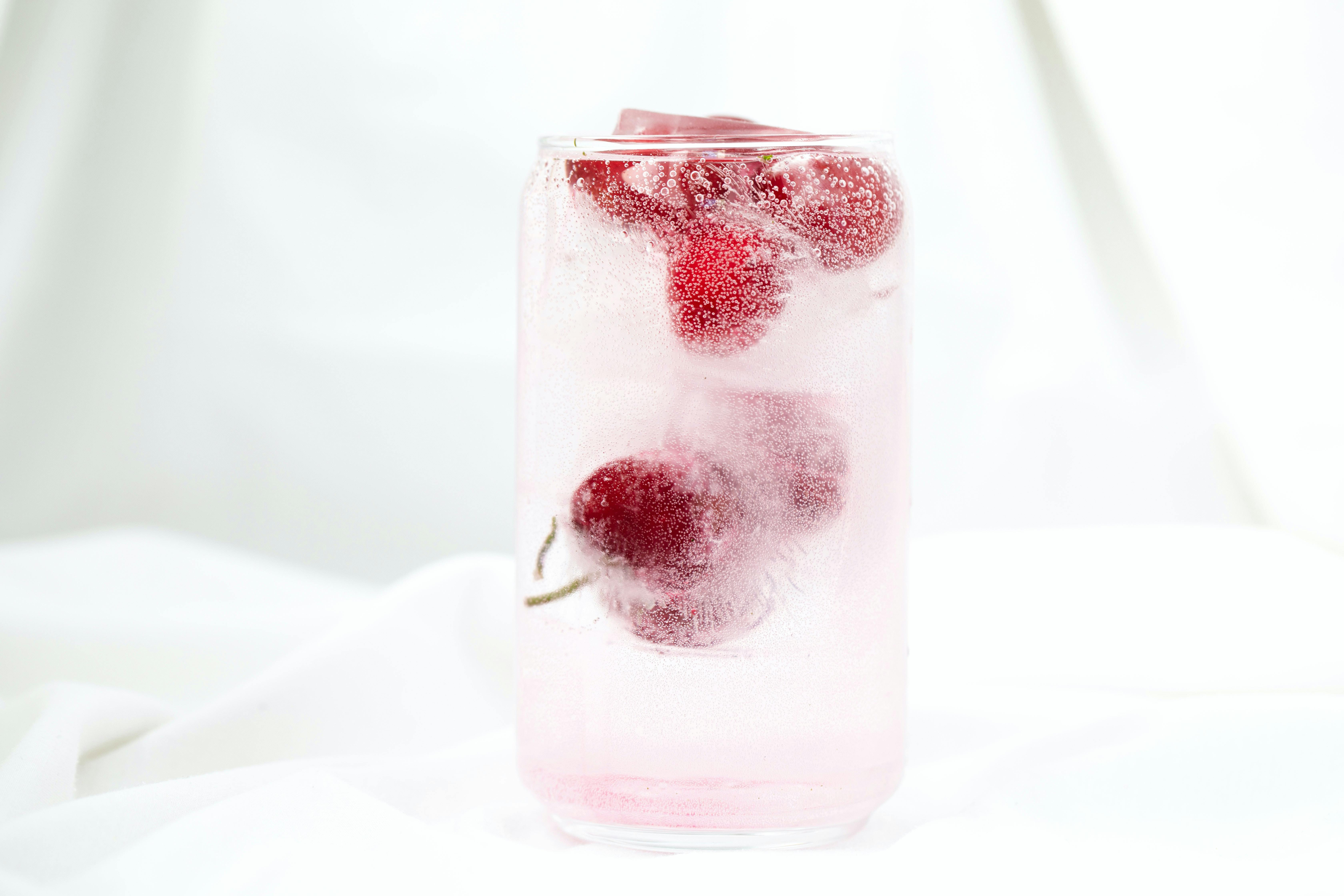 Mint is known to help alleviate headaches and boost focus. Peppermint oil is used to treat headaches and stressful tension, according to a study, so adding any form of mint to your water can help ease the pain and boost cognitive function.
Lavender is used in many spas for its therapeutic aroma. A group of clinical researchers describe lavender as a "sedative, mild analgesic and sleep medication," according to a study.
Rosemary, the bitter earthy-tasting herb is also known for its therapeutic purposes but is also responsible for boosting immunity with its bioactive molecules and phytocompounds that have anti-inflammatory, antioxidant, antimicrobial, and antitumor activities.
Grapefruit is a powerful citrus fruit that not everyone can eat, because it has the possibility of interfering with certain medications. However, the fruit is known for its high content of vitamin C, which helps to fight off viruses, boost immunity, studies have found, and help lower inflammation, which is linked to diseases like heart disease. In addition, grapefruit contains zinc, a mineral that supports healthy immunity and stabilizes metabolic function. For all fruits that contain both vitamin C and zinc like grapefruit, blackberries, raspberries, and lemons, the compounds together may enhance the recovery time of certain illnesses.
Watermelon also contains high levels of Vitamin C, helping to boost immunity. But, this fruit is most known for its high water content because the fruit is 92% water, helping you stay hydrated.
Raspberries and blackberries are similar because they both contain Vitamin C and zinc, protecting against illness and also may enhance one's recovery time for feeling ill. They're also high in antioxidants which help protect the body against disease.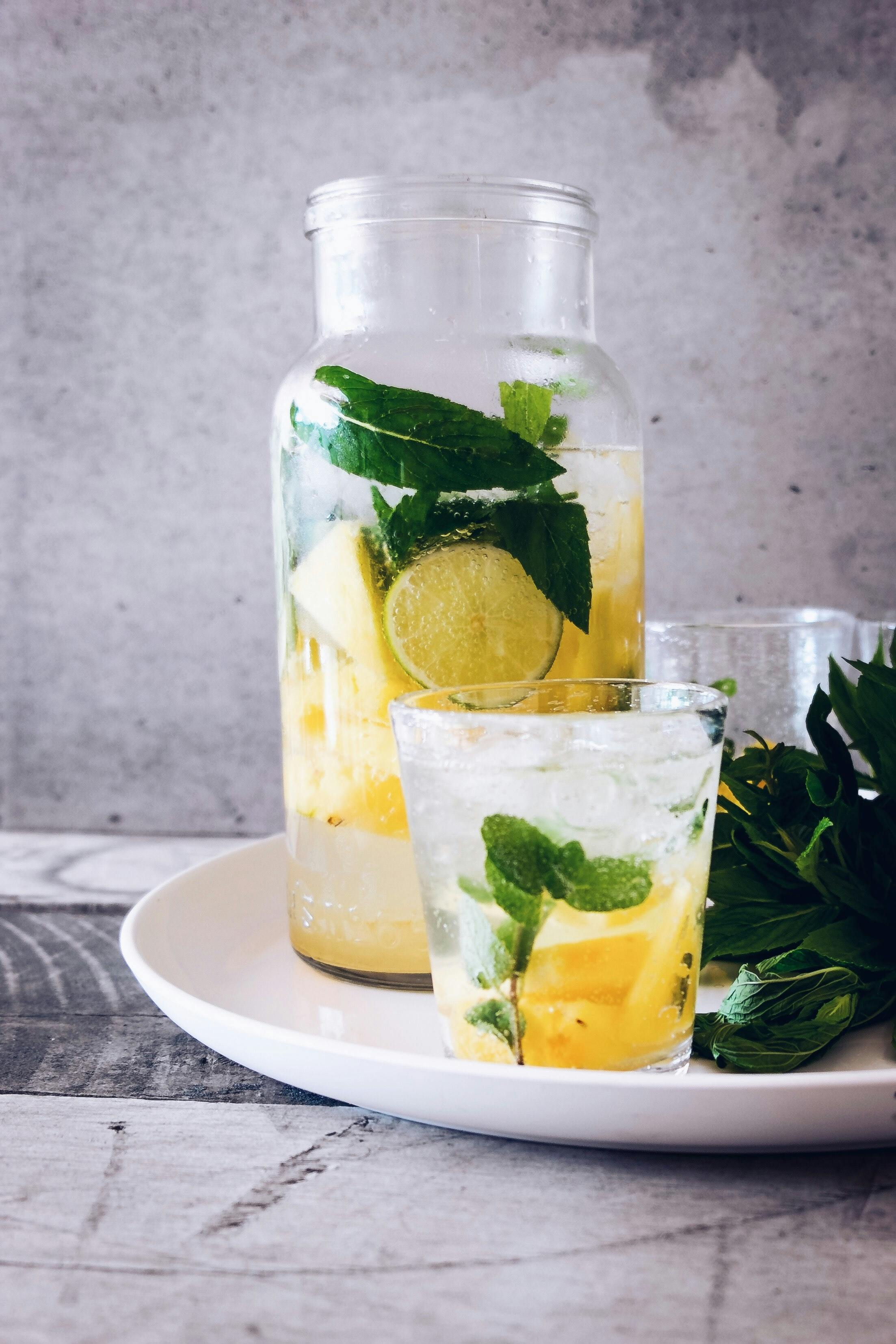 Popular fruit and herb pairings include:
Cucumber and lavender
Strawberry, basil, and lemon
Pomegranate, orange, and mint
Watermelon and mint
Grapefruit and rosemary
Blackberry and lemon
Raspberries and mango
Pineapple and mint
What's your favourite way to infuse water? Let us know in the comments!
---
By Laura Barns
Laura is our Copywriter, who is obsessed with the Hearty Roots Stew (and has been known to eat a double serve for lunch on more than one occasion). On her day off you'll find her walking her puppy Ralph, stopping off at bookshops and cocktail bars along the way. 
---
Let us take care of dinner
We help to make eating more plants easy and delicious. Fancy letting us take care of dinner? Check out our delicious meals here.
Shop now