Lifestyle
The Lowdown On Macadamia Milk
5min read
We're always on the lookout for what's making waves in the world of plant-powered goodness, and today we're spotlighting macadamia milk.
Whether you're a full-blown vegan or you're just trying up your plant intake, switching out dairy milk for a plant-based substitute is not only better for you and the environment, but also tastes great too. 
What is macadamia milk?
Like most other plant-based milk, macadamia milk is made by soaking the (usually) raw nuts in water for several hours before being blended to a puree and filtered to produce the final and delicious drink.
Wanting to know more about the plant-based milk production process? Then read our post; How Is Vegan Milk Made? 
Macadamia nut milk nutrition
Raw macadamia nuts offer a wide variety of health benefits, like the fact that they:
Lower the risk of heart disease
Are high in antioxidants 
Promote brain health
Are rich in fibre and protein
And contain minerals like manganese, thiamin, and (the right amount of) copper
Brands to look out for
Currently, the only brand of Macadamia milk on the shelves in the UK is Milkadamia, but that doesn't mean you're strapped for choice as they've got an extensive range of milk, creamers and even a spread.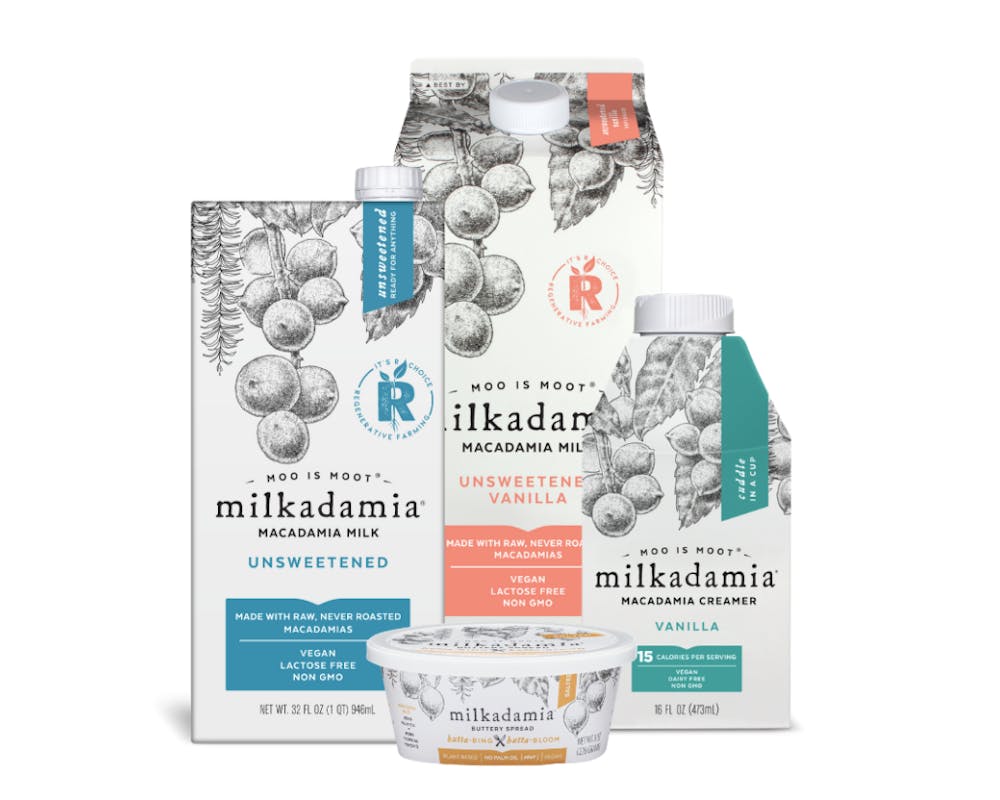 Photo credits: Milkadamia
That being said, we see this creamy and refreshing vegan drink as a game-changer and wouldn't be surprised if big-name competitors are working on their own versions right now. So watch this space. 
Macadamia milk recipes 
If you're an old hand at knocking together your own plant-based milk, or it's something you fancied giving a go, here are a few simple recipes to try:
If you're craving something chocolatey, then why not add a tablespoon of cacao powder into the mix?!
Want the nutritional lowdown on our other favourite plant-based milk? Get the full intell here. 
---
By Fabian Jackson
Fabian is one of our lovely Content Marketing Assistants who loves writing almost as much as he loves coffee, old episodes of Escape to the Country (no judgement here), and cooking up a storm in his kitchen.
---
Let us take care of dinner
We help to make eating more plants easy and delicious. Fancy letting us take care of dinner? Check out our delicious meals here.