Lifestyle
Toni Tries: Lush Afro Hair Co-Wash (And It Was Pretty Delightful)
3min read
Lush made waves this year after announcing a new vegan range for those with afro and curly hair in a bid to cater to more hair types. I tried one of their products and was pleasantly surprised by how much I loved the formula.
Lush's new vegan afro haircare range: the lowdown
Lush announced a new range specifically centred around catering for those with textured hair. This is pretty remarkable, as there aren't many — if any — other mainstream brands that have created a line specifically for coily hair. It's no secret that curly hair can be a pain to deal with — You don't know true frustration till you've broken your only comb (it's a curly hair right of passage, i think). A lot of people out there with curly hair become pretty attached to their products, having gone through many iterations and routines to find what exactly works for them. So changing to a different formula always feels like a risk — and sometimes an unnecessary one at that. However, as more people adopt veganism in their lifestyle for ethical or environmental concerns, more of us are also looking for ways to fit the plant-based way in more aspects of our lives outside the world of food. 
I think the reason why Lush doing this range is important is that they are acknowledging that veganism is culturally important to people of colour, too. In fact, in the US, where Lush also trades, Black Americans are almost three times as likely to be vegan than other Americans of any other demographic, so clearly it's a lucrative area to tap in to.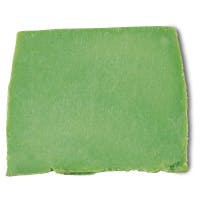 So it's also a good thing the product is great, too. The avocado co-wash was already sold at Lush outside of the afro haircare range, however, after receiving feedback from a lot of people with curly hair, they changed the formula. This is because it previously contained sulfates which are notoriously bad for anyone with curly hair; sulphates are found in most shampoos and they strip hair of its natural oils. As curly hair needs more moisture, this makes the hair more prone to damage and breakage. This is why those with curly hair opt for sulphate-free washes that simultaneously clean and condition the hair without potentially damaging it. Lots of the reviews from before November 2020 expressed an annoyance at the fact that Lush had written many blog posts about co-washing and the advantages of using sulphate-free products to then release a product going against their own advice. So it's good to see a brand pay attention to concerns and respond to criticism, rather than just potentially pulling the product from shelves. 
Lush's afro haircare expertise 
This attention to detail has been conducted by Sarah Sango, Lush's in-house afro-hair consultant. A specialist in afro-hair dressing, Sango created products using family hair recipes as inspiration, creating a vegan, natural range of products that have a sense of something personal to them. The avocado co-wash reminds me of when I was living in a rural town in Spain with my natural hair a couple of years back and not being able to find a suitable conditioner for afro-hair anywhere. I set about making my own using avocado, olive oil and some other natural ingredients after consulting friends, family and the internet — this product would certainly have come in handy then! The conditioner I ended up creating shared some similarities to the co-wash, which 1. gives me faith that it did probably really help my hair and 2. emphasises how family and word-of-mouth tips and tricks do work. After all, sharing is caring. 
The unboxing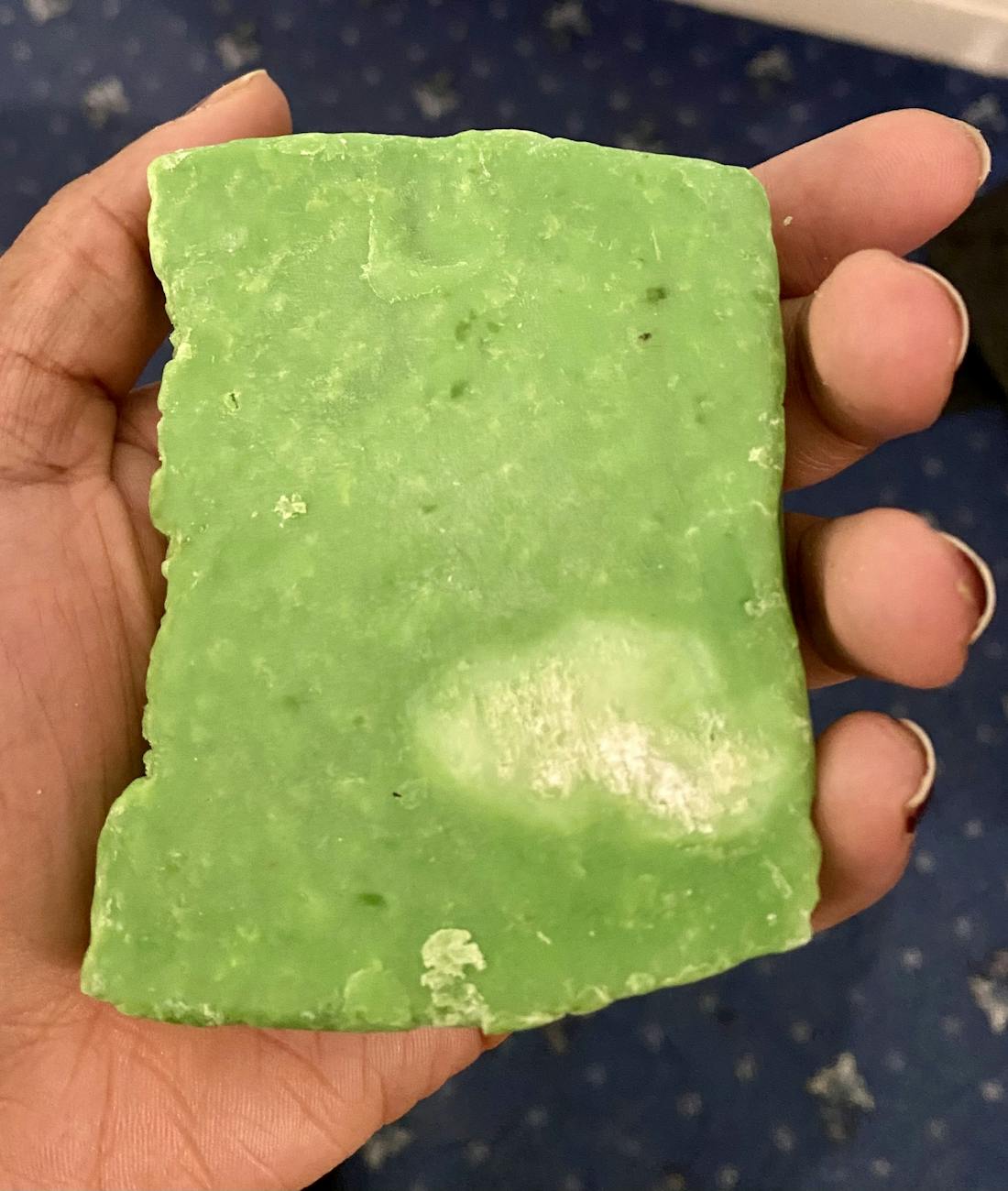 The first thing I noticed when I received the co-wash was that the packaging was remarkably big for a bar that could fit in my hand. The second thing I noticed was the scent — it's incredibly strong, which I wasn't at all expecting. After all, avocado is not known for having a very distinct smell. But the co-wash smells super zesty and a little sweet, and just from opening the box I was energised.
Using the co-wash
I then set about reading and watching the Lush tutorial on how to use the bar, as although I am familiar with co-washing, I have never used a solid bar before. Co washing is effectively using a conditioner in place of a shampoo, to prevent aformentioned sulphates from stripping the hair of its natural oils. Curly and afro hair don't get greasy in the way finer, straighter hair can, which is why people with curly hair types can get their hair clean without the need for a shampoo. 
. The video made it look easier than it was in reality, as I struggled to get the bar to run through my hair (which the guy did with ease in the video). It was kind of a pain as loose hairs got stuck to the bar, so I'm not sure how to model in the video made it look so slick. It also didn't lather up as much as I expected. Conditioners don't tend to lather, however, the model in the video had some suds in his hair which I couldn't replicate, which threw me off. After a couple of minutes though, I managed to find my bearings a bit more, and carried on with my wash and go routine without any major dramas. 
Final thoughts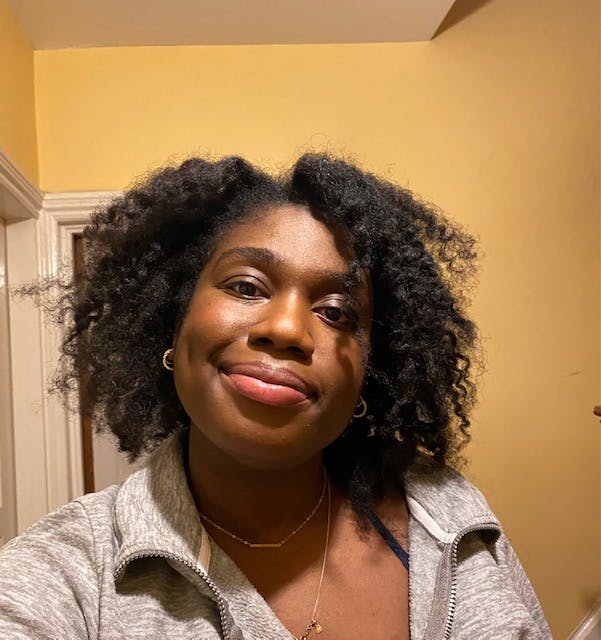 My hair after washing and styling
Ultimately, I liked the co-wash a lot more than I thought I would. The scent lingered even after applying other products, including a leave-in conditioner, but it wasn't strong enough that it was overwhelming. My hair felt soft and relatively detangled and it also worked well with the other products I have already in my routine. I do think that hard conditioner is not the most practical of washes for anyone with coily or curly hair, but at the behest of the planet, it's definitely something I can deal with, and I'm sure many others can too. I think I'll continue to use the co-wash, because —and I can't emphasise this enough — the smell is honestly so good. At £10 per bar, it's not the cheapest but it's certainly not unreasonable either, and the bar will last me a good while. I will and have already recommended it to friends and family, whether or not they are plant-based because it is a genuinely good product — and it's great to see a big brand like Lush take notice of curly hair needs!
Value for Money: 4/5
Good Quality: 5/5
Easy to use/make: 3/5 
Overall rating:  4/5
---
By Toni Olukiran
Toni is one of our lovely Content Marketing Assistants, and when she's not writing posts about everything from Jamaican cooking to vegan champagne, she's making a Spotify playlist (she was at 200, at her last count) or playing tennis in the park.
---
Let us take care of dinner
We help to make eating more plants easy and delicious. Fancy letting us take care of dinner? Check out our delicious meals here.
Shop now