Lifestyle
Toni Tries: Natural Vegan Deodorant (And It Was Wild)
3min read
Natural deodorant has been taking the internet by storm as more people consider themselves converts. I had a look at why this has suddenly become a subject of interest and review the brand of natural deodorant that has got people talking.
During the March lockdown this year, I, like many others, made the controversial decision to download Tiktok. I say controversial because it feels like a somewhat risky move for non-2000s babies to do, for fear of being too old (but also because it was another means of distraction from writing my dissertation). While spending time scrolling through videos, the algorithm had clearly picked up my interest in the world of beauty and skincare. Among videos of dramatic makeup looks and reviews for face washes with cult followings, a video explaining a 'fool-proof' recipe for homemade natural deodorant popped up on my feed.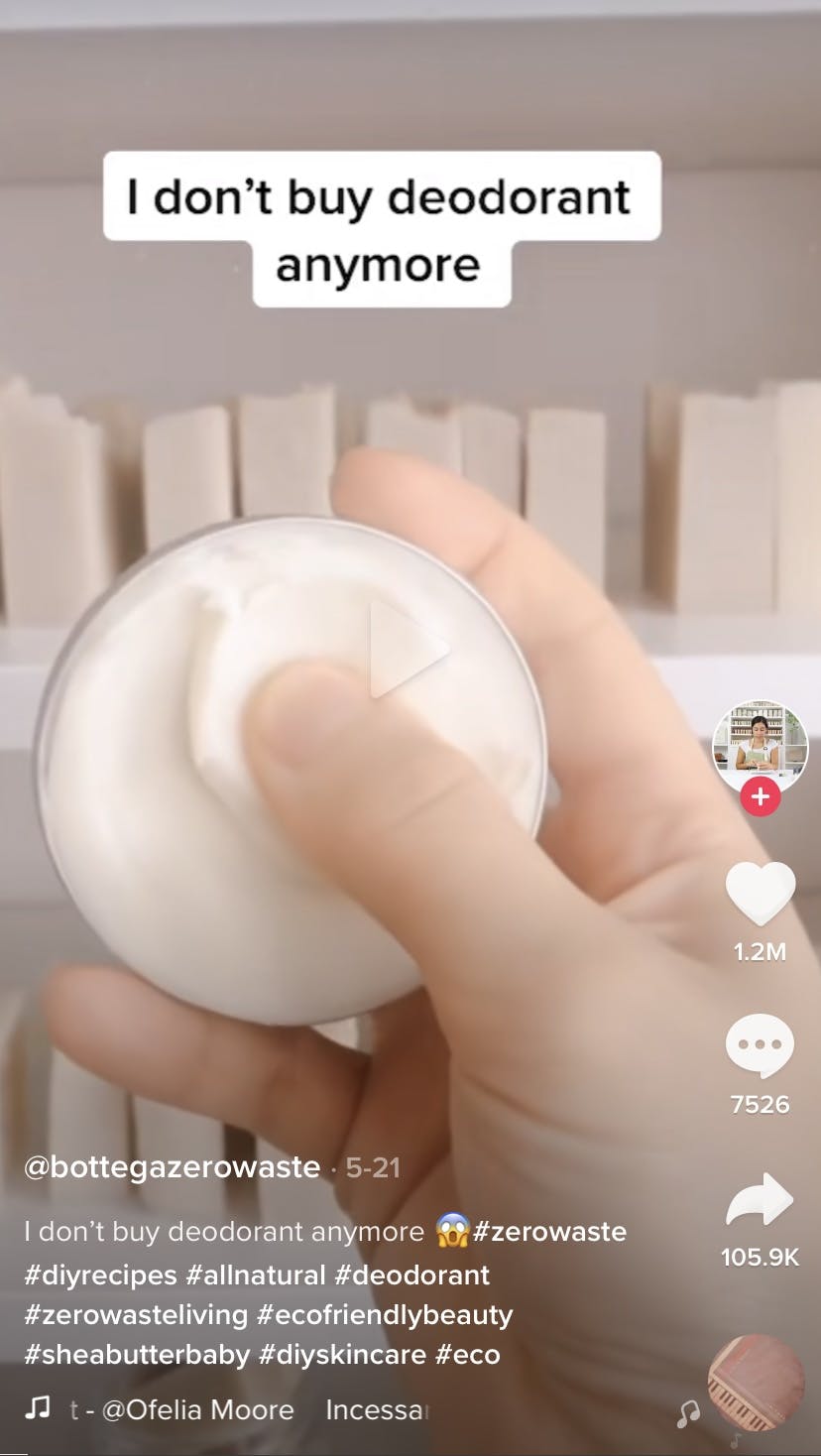 Over the next couple of months, a few more videos of the like made appearances, and I started paying them more and more attention. It seemed as though lockdowns around the world had provided people with the opportunity to try shaking up their routines and experimenting with new or homemade products. After all, if the products didn't work, you weren't leaving the house anyway. With this logic in mind, by July I had visions of making my own deodorant and being a true eco-queen. This would unlock the ultimate level of being a sustainability guru. Sure it would start with natural deodorant, but by 2021 I would be the keynote speaker at the next climate change summit in Geneva. Just me, my deodorant, my reusable Starbucks cup and David Attenborough against the world. I had very high hopes, to say the least, especially considering I was piggy-backing off another person's TikTok recipe.
And in the end, like a lot of people, I simply could not be bothered to make it. I had already found my designated lockdown activity elsewhere (hello, embroidery), and I was focusing my crafting efforts onto this. Luckily, some brands are doing the hard work for us, providing vegan and plastic-free deodorant that's good for the planet and also better for our bodies. After doing some research into the natural deodorants out there on the market I came across Wild deodorant, which touts itself on being an environmentally-friendly alternative. Coming in a flexible subscription or one-off purchase, customers can buy a reusable metal deodorant holder and then purchase deodorant scents to suit them. It was exactly what I was looking for.
Buying the deodorant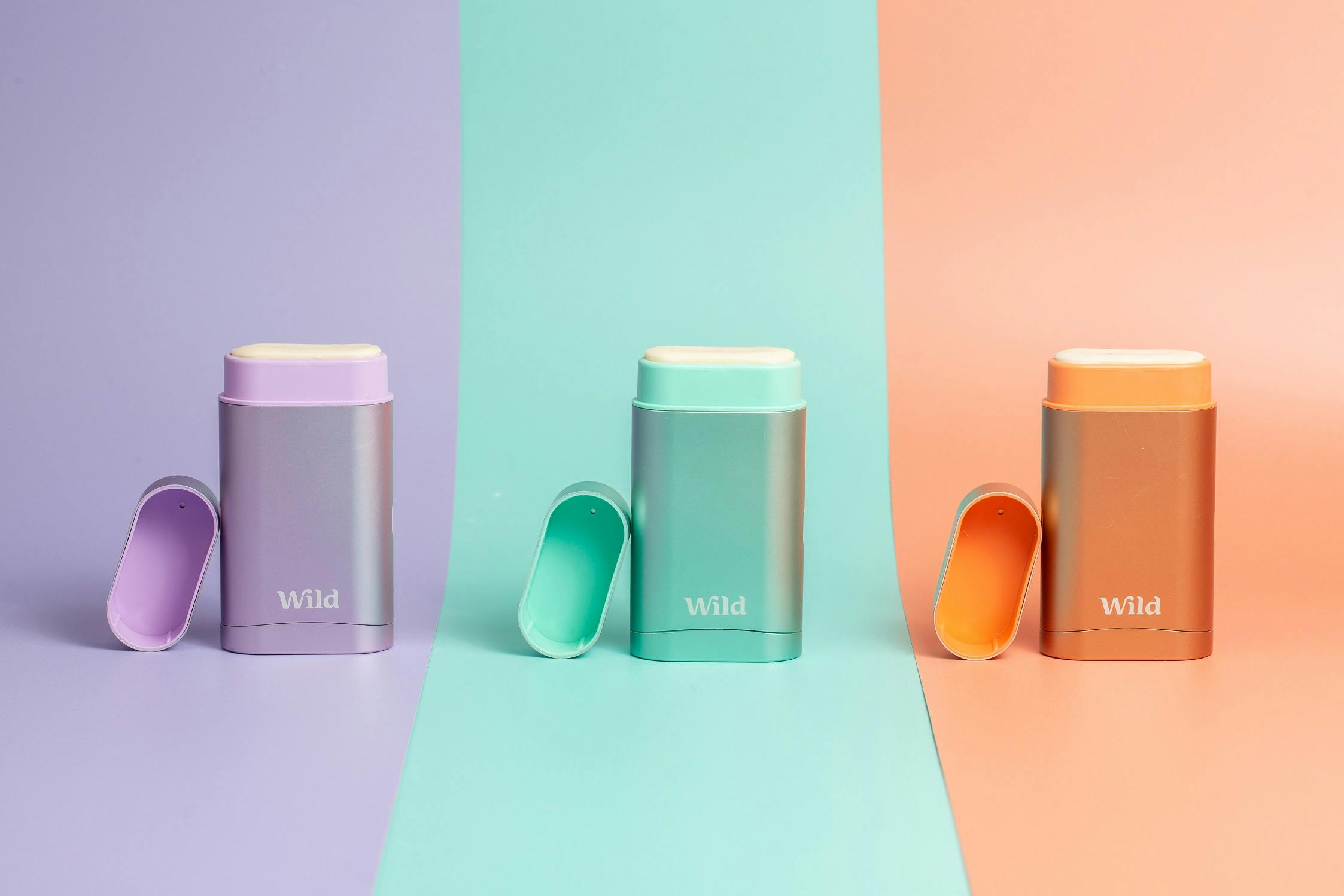 Trio of Wild deodorants
Aesthetics are definitely part of the appeal of this brand, from the advertising and marketing to the packaging and the product itself. It's definitely something that would appeal to younger people who are interested in products that do the job, but also look great on your vanity too. As a plastic-free product, you buy a reusable and refillable metal case in one of five colours on offer — aqua (which I bought), black, purple, coral and silver. This feels as millennial as it can be without using the classic baby pink in true Glossier style. Like a Chilli's water bottle, you can even have it personalised and monogrammed, extending possibilities of it being a gift (though I think the person receiving it would wonder if there is any subtext behind this). You can then choose from a selection of six scents: lavender haze (again, which I bought), bergamot rituals, rose blush, mint fresh, coconut dreams and orange zest. Lavender haze is slightly stronger in smell than deodorant I was used to buying, but it isn't overpowering and it smells fresh, though if buying it again I would likely look into trying the other scents too.
'The Transition Period'
With any natural deodorant, there are warnings that there will be 'a transition period'. It sounds a lot more dramatic than it actually is. The transition period is basically described as your body adjusting to aluminium leaving in your body. This is because most deodorants use aluminium as a way of decreasing the amount we sweat, hence why non-natural deodorants are also antiperspirants. With Wild deodorant and other natural deodorant brands, taking away aluminium makes you susceptible to sweating more as your body gets the rest of the metal out of its system. This can lead to more body odour which is why some people believe that the product doesn't work when initially using it. Wild is very transparent about this, explaining that this transition period lasts from three to seven days and if you do experience more sweating than usual, simply top up in the day with deodorant. 
Seeing as I chose to use the product during the coldest month of the year, I wasn't so concerned with the idea of sweating loads; with sub-ten degree temperatures, it seemed unlikely I would get the sweats. However, I do like to go for runs and this was due to be its real test of strength: Would it be strong enough for a 5k? The answer: it has definitely held its own. I've been running in the evenings where the temperature drops to around six degrees, so it would be interesting to see if it would've held up during the heatwave of 2020. In August, simply breathing brought on a sweat, it was that sweltering — but i'd like to think that this would keep me feeling fresh regardless. 
Final thoughts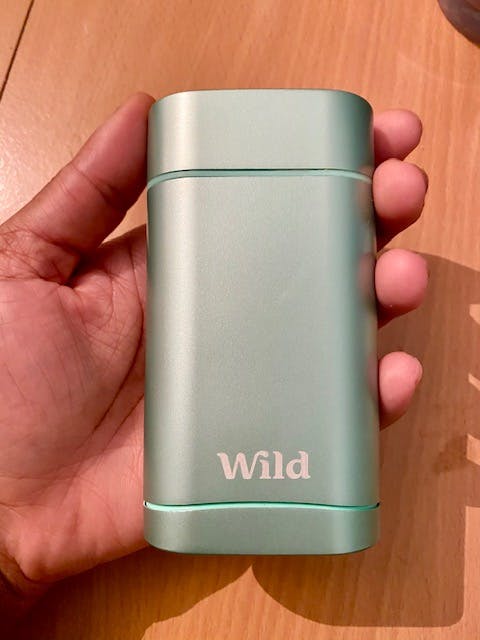 Ultimately, it's a really great deodorant. It glides on well like any other deodorant, and it has kept me feeling fresh, even on days where I've been super active. It doesn't leave stains or white marks on black t-shirts, which is the worst, so on all of these fronts, it is definitely a winner. Another pal at allplants, Aliza, also bought Wild at the same time as me, and has agreed that it does the job well. 
Another thing that makes it unique is that it is deliverable. Unsurprisingly, we are big fans of life's necessities being mailed to us, particularly in light of the pandemic. Wild's products can fit through your letterbox on a flexible subscription, making it really convenient. It's more pricey than the average deodorant — a flexible subscription of the case and one refill is £12 and subsequent refills are £18 for three cartridges. But it's a quality product that does what it says on the tin (literally) and adds a bit of prestige to your getting-ready routine. I also reckon it's great for future travelling (hopefully 2021 brings along this opportunity) since it's compact and super convenient if you bring along your refills. Best of all, let's not forget that it's vegan and natural, and waste-free. Even the refill cartridges are made of bamboo and are fully biodegradable, so it truly is plastic-free. I have been raving about it to friends and family, so i'm definitely sticking with my subscription. I may not be on the line up for any sustainability conventions this year, but I definitely feel a little more sustainable — and maybe more stylish, too. 
Value for Money: 4/5
Good Quality: 5/5
Easy to use/make: 5/5 
Overall rating:  5/5
---
By Toni Olukiran
Toni is one of our lovely Content Marketing Assistants, and when she's not writing posts about everything from Jamaican cooking to vegan champagne, she's making a Spotify playlist (she was at 200, at her last count) or playing tennis in the park.
---
Let us take care of dinner
We help to make eating more plants easy and delicious. Fancy letting us take care of dinner? Check out our delicious meals here.