Lifestyle
Toni Tries: Pistachio Milk, And It's Going Places
3min read
The plant-milk space continues to grow as more companies find exciting flavours and plants to make even more vegan milk alternatives. I look at how viable pistachio milk is as an option and predict whether it will be the next big thing in the vegan space.
Tache is the latest company making waves in the US, bringing a new plant-milk into the foray — this time, pistachio milk. The brand is female-led, and has sustainability in mind. Roxana Saidi, the founder and CEO of Tache, said that using pistachios as the base of the milk was a response to the environment around her. She began making pistachio milk for herself after seeing how almonds were depleting water reserves during the devastation of the drought in 2015. Pistachios are a great deal more sustainable: according to UNESCO, in California, it takes 97 gallons of water (around 368 litres) to make one ounce of almonds, whereas pistachios use 75% less for the same amount.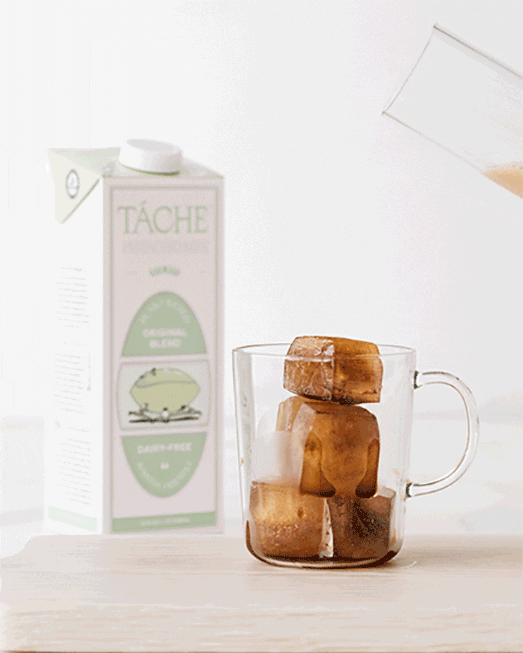 Source: Tache
So, pistachios have great potential to be a versatile, sustainable milk. Unfortunately for us Brits, Tache is a start-up and is rolling out across the US, so the company's efforts are currently concentrated on scaling up in America and it's not yet available anywhere else. While I will certainly be queueing up to buy a carton when it undoubtedly makes its way over here, it did have me wondering what pistachio milk would actually taste like. I like pistachios a lot, and it's one of those snacks I forget exist and when I have them I remember how tasty they are, but I couldn't quite imagine them being made into plant-milk. Being curious, I set about making my own and decided to taste test it with my coffee, tea, and cereal.
I consulted a couple of recipes and set about creating my own variation. For my pistachio milk, I used:
150g shelled pistachios, raw
2 tbsp agave nectar
1 tsp vanilla extract
A pinch of salt
Around 750 ml of hot water
The process was easy, but it was also kind of long (in fact, it was a leave-overnight affair). Here's the method:
My pistachio milk recipe
Put pistachios in a bowl with hot but not boiling water, and leave to soak. I left it for about twelve hours, but you could do it for less — however, definitely give it at least three to four hours soaking time minimum
Next, drain the pistachios and rinse in cold water, before adding to a blender with another 750 ml of warm water. Blend for a few minutes on the highest setting, until the mixture is creamy
Use a cheesecloth or sieve and separate the milk from the pistachio-matter that's left
After separating the milk, put it in a pan and bring it to a boil for one minute, and then remove from the stove 
While it is still hot, add the agave nectar, vanilla extract and salt, and whisk
Leave it to cool, and enjoy!


my jug of pistachio milk
Taste-testing pistachio milk
The verdict? I really enjoyed it! It's creamy, fragrant and I was a bit obsessed with it. It made me want to try it in ice cream form, so I will be hunting down the best places in London that serve kulfi. That being said, this opinion was formed from just having a small sip as a taste-test, but I was intrigued as to how its distinct flavour would work with food and drinks. I set about making tea with it and made about five different faces while trying to decide whether it was good or not. I concluded that it wasn't bad, but I prefer the subtler taste of oat milk in my brew. But when I moved on to a coffee with the pistachio milk, my mind was kind of blown. In fact, the moment I drank it I knew that I would never throw my money at Costa again (okay so this isn't entirely true, but it was good enough to make me initially believe it). It added a nutty, creamy sweetness to my cup and it cut through the bitterness of my coffee perfectly. I hounded everyone in my house to try it, and they were all suitably impressed — especially after I explained I made the milk myself. It allowed for a weird kind of smugness, not because it was vegan, but rather because people didn't believe that I'd made it. This must be how all CEOs feel.
My last taste test was with cereal, and the elegance of pistachio milk felt like somewhat of a waste when paired with two humble Weetabix, but actually, it was nice. Like the coffee, it added a nutty twist, and though I thought it wouldn't work so well, it made my breakfast very pleasant that morning. 
Final thoughts
In all, I'm pretty impressed with pistachio milk, and I hope Tache gets the attention it deserves so it can be rolled out here in the UK in the future. If you like almond milk, you'll love pistachio milk, because I do genuinely believe it tastes even a lot better. Would I drink it again? Absolutely. Would I make it again? Yes, but not very often. Pistachios are on the pricier side, with a bag of 100g costing £2.00 from Sainsbury's, while my usual plant-milk of choice, Oatly barista comes in at £1.80. Coupled with the fact that it is a little more time-consuming than I'd like, I don't see myself making it all the time. People that make pistachio milk regularly must have their lives together, and I imagine they also keep it in a special carafe or something; at this stage, this idea is purely aspirational rather than a reality.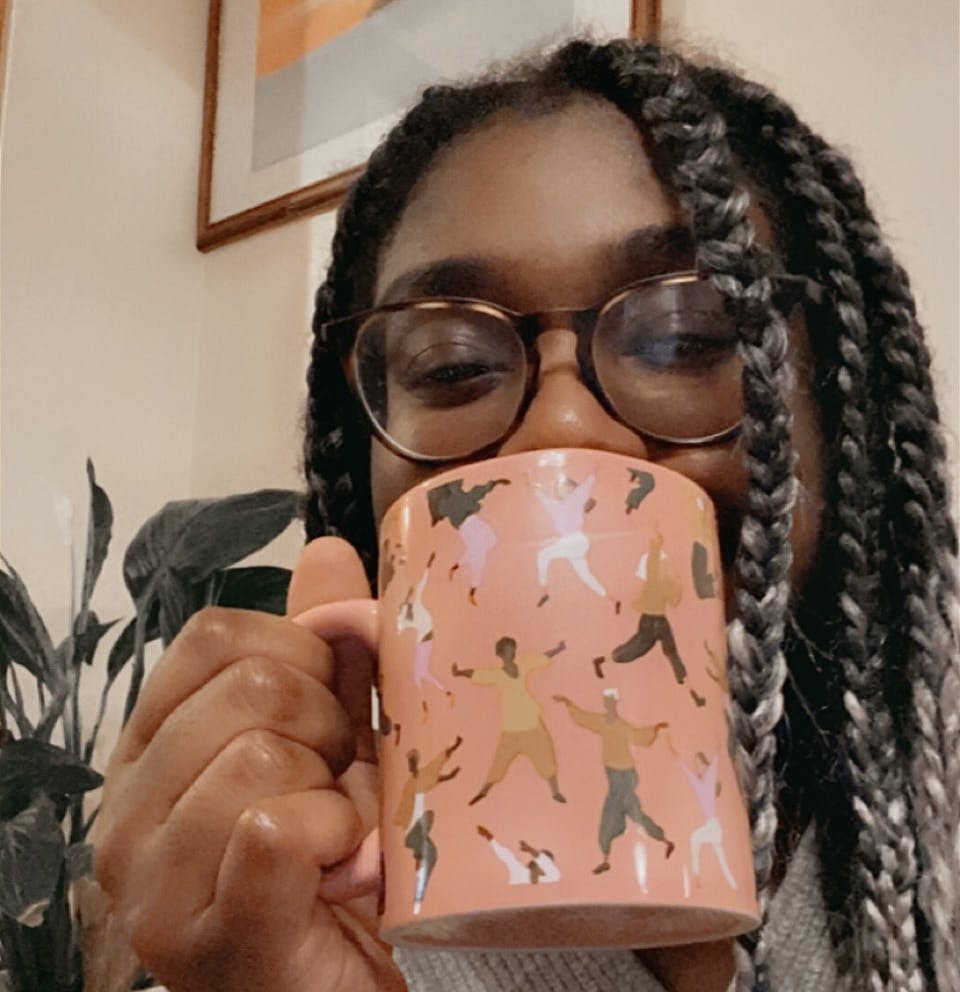 This coffee was everything
That being said, I haven't stopped thinking about how great my coffee was. I would absolutely tell anyone who will listen, vegan or not, about my pistachio coffee — friends, family, completely disinterested strangers on the bus. It was that delightful. I reckon on days where I want to shake up my lattes I'll make a batch, and hopefully, this will merely act as a stop-gap solution until Tache takes the world by storm, at which point it may be my go-to. 
Value for Money: 3/5
Good Quality: 4/5
Easy to use/make: 3/5 because it is pretty time consuming
Overall rating:  3/5
---
By Toni Olukiran
Toni is one of our lovely Content Marketing Assistants, and when she's not writing posts about everything from Jamaican cooking to vegan champagne, she's making a Spotify playlist (she was at 200, at her last count) or playing tennis in the park.
---
Let us take care of dinner
We help to make eating more plants easy and delicious. Fancy letting us take care of dinner? Check out our delicious meals here.
Shop now