Lifestyle
Vegan Black Pudding Is Officially A Thing
by Laura Barns
2min read
Try and think of the most unvegan thing ever, and I'll bet that black pudding probably makes the top three. Black pudding is a distinct regional type of blood sausage originating in the United Kingdom and Ireland. It is made from pork or beef blood, with pork fat or beef suet, and a cereal, usually oatmeal, oat groats or barley groats. 
So not vegan, right? Well, UNTIL NOW.
Vegan black pudding
That's right. Vegan black pudding is now officially a thing, which means that veganism has 100% taken over the world* *according to me. And there's not just the odd option on the market. In fact, when shopping at The Vegan Kind Supermarket alone, you'll be greeted with not one but THREE different vegan black pudding options. I am not even joking. Here they are in all their glory.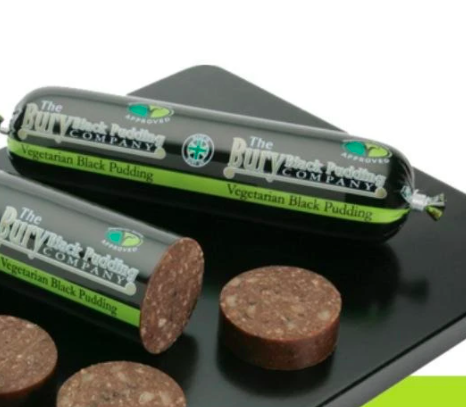 The Bury Black Pudding Company Vegan Black Pudding
Black pudding originators have brought out black pudding options for all, including a gluten-free black pudding, and now this delicious vegetarian and vegan black pudding for your next fry up.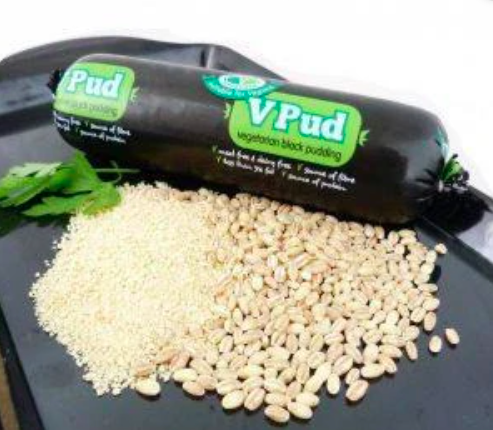 V Pud Vegetarian Black Pudding
V Pud have created the world's first vegan black pudding, and it is delicious! It has the same distinct flavour as traditional black pudding, yet contains no animal ingredients at all.
The V Pud is recognized by the Vegetarian Society and was voted its best breakfast product. It's a source of fibre, protein, and contains less than 3 percent fat.  Suitable for home freezing.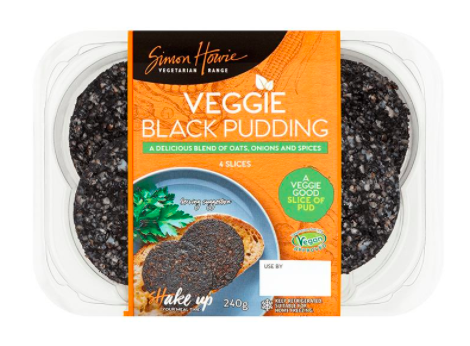 Simon Howie Vegetarian Black Pudding
Delicious slices of plant-based veggie (and vegan) black pudding made from a blend of oats, onions and spices.
Would you try vegan black pudding? Let us know in the comments!
---
By Laura Barns
Laura is our Copywriter, who is obsessed with the Hearty Roots Stew (and has been known to eat a double serve for lunch on more than one occasion). On her day off you'll find her walking her puppy Ralph, stopping off at bookshops and cocktail bars along the way. 
---
Let us take care of dinner
We help to make eating more plants easy and delicious. Fancy letting us take care of dinner? Check out our delicious meals here.